Looking for delicious things to eat and drink in London this week? From Spritz gardens to Bao buns, here's 5 ideas for places to indulge in the capital: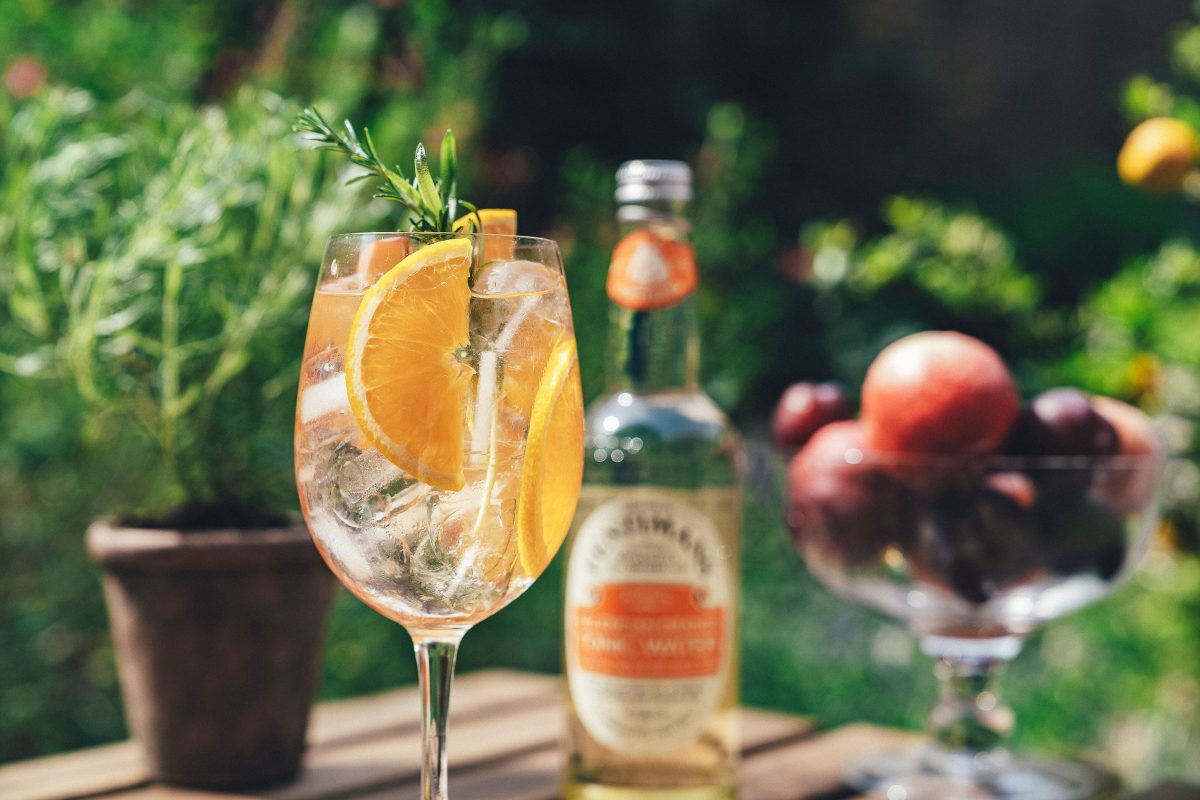 What: In the middle of Farringdon, hidden behind ivy-covered walls lies the Fentimans Secret Spritz Garden. For three weeks this August the garden will be unlocking its doors all hosted by the botanical soft drink and mixer makers Fentimans.
The Lowdown: It's worth a visit alone for the garden itself, a secret spot filled with medicinal herbs and plants and a 200-year-old olive tree. Fentimans has worked with cocktail expert Dino Koletsas (The Langham, Bourne & Hollingsworth, Callooh Callay) to create a dedicated spritz menu that showcases Fentimans' naturally flavoured tonic waters, champion British ingredients and a nod to the growing popularity of lighter low-alcohol cocktails. The pop-up Secret Spritz Garden is open from 7th August – 30th August from Wednesday to Saturday, including the Sunday of the bank holiday weekend.
Where: St John Priory Church, St John's Square, Farringdon, London, EC1M 4BU

What: The Savoy is taking tea to a new level this month. Their Assistant Manager and tea ambassador, Thomas Wickens, recently joined the team of tea-total genius at JING on a trip to Darjeeling in India – known as the region that creates the 'Champagne of teas'. Out there they selected three rare teas – 'Organic Darjeeling First Flush' and, exclusive to The Savoy, the 'Darjeeling Second Flush' and 'Darjeeling Moonlight'.
The Lowdown: From 14th August you can try these outstanding teas for no additional cost with their amazingly precise afternoon tea. Every cup is brewed at the optimum temperature and served in an exacting vessel to elevate the experience, while the flavour notes of the tea have also been incorporated within the design of individual pastries.
Where: 2 Savoy Ct, Strand, London WC2R 0EZ
What: This award-winning vegan restaurant this year opened its flagship London branch offering delicious plant-based food in a new Bart's Square development in EC1. It's a bright and contemporary space with a chef's table overlooking the central kitchen serving up vegan dishes all day and night.
The Lowdown: Highlights include Kimchi Pancakes with daikon pickle salad, dehydrated black olive salt, nasturtium leaf and jang sauce as well as the quinoa paella with seasonal vegetables and "majada" de Nori (fusion of Spanish garlic sauce and parsley with nori seaweed). There's also a well-stocked vegan bar of both alcoholic and non-alcoholic drinks. 
Where: 60 Bartholomew Cl, London EC1A 7BF
What: From the team at BAO comes XU Teahouse & Restaurant which channels the original social clubs and luxury dining rooms of 1930's Taipei. The newly launched Mister Xu menu begins with a selection of their classic dishes such as Cuttlefish Toast with Whipped Cod Rose and Taiwanese 16 Spice Prawn.
The Lowdown: Following the team theme, the menu can be served alongside a sensational Tea Pairing including a Gaiwan of 10 Year Oolong Tea. The star of the show is Xu's famous Shou Pa Chicken with Ginger Spring Onion and its Char Siu Iberico Pork & Cucumber. The set menu starts from £39/pp with a tea pairing option available for another £16, and wine pairing of £30. 
Where: 30 Rupert St, London W1D 6DL
What: Omnino Brazilian Barbecue opened in June as a high-end Brazilian barbecue restaurant in St Paul's. Specialising in authentic Brazilian food inspired by churrascarias in Sao Paulo and Rio, they serve 'tapas style' dishes alongside some of South America's best wines.
The Lowdown: Every fortnight the tapas sides change, as Chef Eduardo Barsotti's menu explores the various regions of Brazil, to showcase a rich cultural diversity. The main course consist of a variety of cuts of meat carved at the table, including roast pork, Brazilian Toscana sausages, lamb, sirloin, picaña, rump and many others showstopper cuts such as the traditional Cupim steak, cooked in charcoal for 6 hours.
Where: 7-9 St Bride St, London EC4A 4AS