London restaurants are always buzzing with new ideas, new menus and new concepts. From permanent pop-ups, to the best Middle-Eastern cuisine  in town – here's 5 things you need to eat this week in London and why. Time to tuck in, London:
1. For a New Permanent Residency: Decatur at Pamela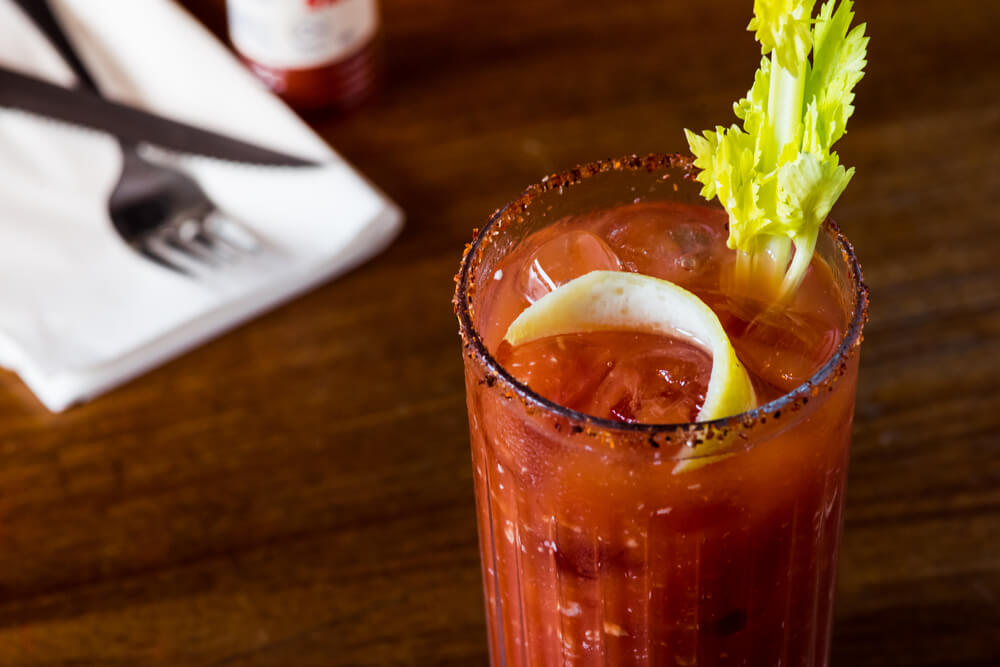 What: Decatur, the Louisiana specialties pop-up kitchen at Pamela have just begun their permanent residency in the Haggerston bar, opened last week. In the permanent partnership Tom Browne will continue to run the kitchen, serving up the lesser known dishes of the Southern states of America. Pamela, a bar by Deano Jo and Martin Thomas of the REAL GOLD collective, opened on Kingsland Road in 2015 following a summer pop- up at the site.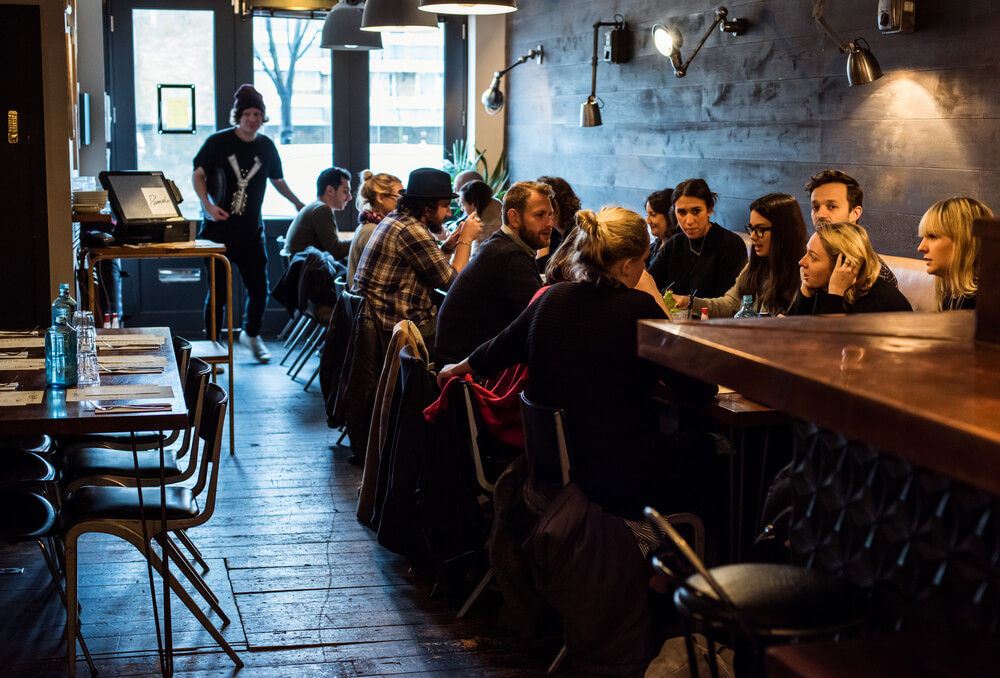 Why: A signature dish of Decatur, Essex Wild oysters come New Orleans Style: chargrilled with garlic pecorino butter, or 'raw on the half shell' with cucumber and jalapeno vinaigrette. Snacks comprise of devilled eggs and puffed pig skin cracklin'. To kick things off, dig into small plates of charred okra with ricotta and red pepper jelly and Kentucky style beer cheese, served with Ritz Crackers and sourdough. Large Plates, for sharing or as a main, include another of Decatur's signatures in the form of gumbo with rabbit, smoked sausage and okra, and crawfish etouffee. Dreamy. Drop in on a weekend for their  brunch of Southern Style comfort dishes; bananas flambéed in rum caramel on French toast sits alongside buttermilk beignets and fried chicken with white gravy and biscuits.
Where: 428 Kingsland Rd, London E8 4AA
2. For New Cakes: Nordic Bakery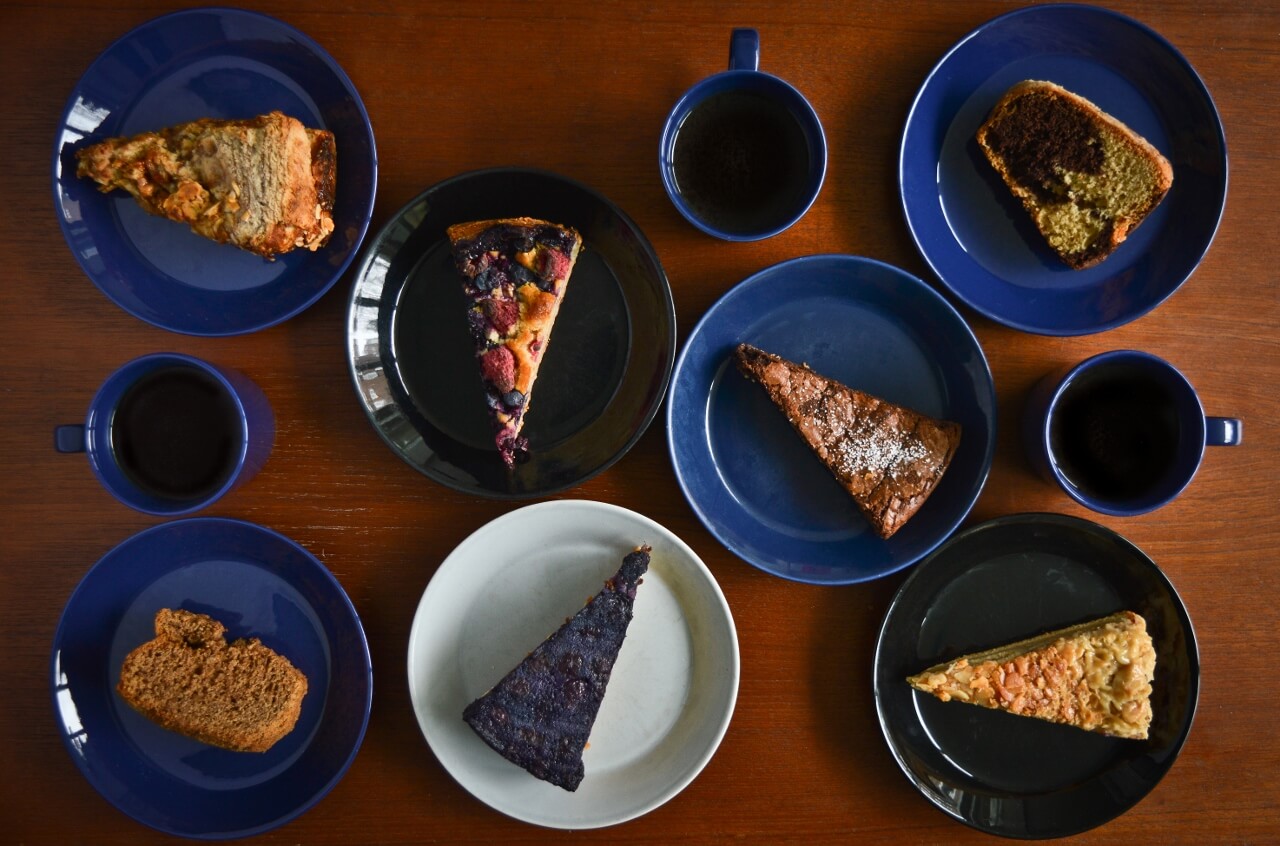 What: Nordic Bakery, the Scandinavian style premium coffee shop chain, is bringing together two great traditions – fika and cake, to encourage busy people to take time out from their hectic schedules to enjoy a coffee break, fika style. During the week of 4-10 April 2016, Nordic Bakery has created a special limited edition fika box of seven different cakes, costing £15.00.
Why: The cake selection represents some of Scandinavia's classic favourites and all seven cakes are ready to buy, take away or enjoy in the café for a Scandinavian style fika party. There's the Mud Cake (Kladdkaka), a dense, sticky chocolate cake similar to brownies, said to be Sweden's favourite, secondly there's the popular Tosca Cake, a buttery soft sponge cake with a distinctive crunchy, caramel and almond topping and the crowd pleasing Boston Cake; Nordic Bakery's much loved cinnamon buns, made into a celebratory cake. Also up for grabs is the Oat and Forest Berries Cake, Ginger Cake, Blueberries Upside Down Cake and Tiger Cake – a light, stripy vanilla and chocolate marble cake.  Let's all get in the Nordic spirit this week, by pausing for coffee, cake and a chat. Sounds good to us.
Where: Locations here 
3. For a New Spring Menu: Sake no Hana 
What: Running until 18th June, Sake no Hana are celebrating the arrival of Spring with the return of the sakura cherry blossom garden in the Sake no Hana bar. By day, the bar has been transformed with intertwining cherry blossom branches, falling petals, a grass floor, and blossom entrances, while by night lights twinkle within the blossom to create an intimate yozakura atmosphere, yozakura literally meaning 'night sakura'. A limited edition seven course menu has been created whilst being surrounded by moving cherry blossom images projected onto the bamboo behind the bar.
Why: The limited edition menu has been created  by Executive Head Chef Hideki Hiwatashi and features a cocktail, a bento box, a dessert and macarons. The menu includes: Kaori Arpège cocktail, made with Beefeater 24 gin, yuzu sake, cherry liqueur, peach bitters, grapefruit juice and agave. A Bento Box, served with a white miso soup starter, the bento box contains a selection of sushi and hamachi, akami and salmon sashimi. There's also a Main Bento offering a choice of salmon miso yaki with egg mustard sauce, Sumiyaki chicken with spicy shichimi sauce, and crispy yasai katsu. Rounding things off is the cherry chocolate sake mousse – cherry chocolate mousse and a cherry sake mousse, chocolate crumble with sake jelly, and cherry blossom macarons with vanilla and cherry blossom tea ganache.
Where: 23 St. James's Street, London, SW1A 1HA
4. For a New Lunch Spot: Via Carluccio's 
What: Ladies and gents, your lunchtime is about to get a whole lot better, may be introduce Via Carluccio's. Combining simple yet delicious food with lightning quick service, Via Carluccio's offers real Italian food to go, for people with places to go and people to see. Via Carluccio's is open for breakfast, coffees, lunch, afternoon pick-me-ups and everything in-between, offering Italian food of the same high quality as its restaurants.
Why: Kick-start the day with Carluccio's exclusive coffee blend, before choosing from the authentic Italian breakfast menu, served from 7am. Select from a range of gluten-free Italian bean pots, packed with borlotti beans and a choice of toppings including mushrooms and pancetta, finished with a free range egg. Alternatively, try a sourdough roll, such as crispy pancetta and egg or a healthy porridge pot topped with blueberries. When lunchtime hits head to Via Carluccio's for a rich assortment of vibrant salads like the typically Italian Tricolore with mozzarella di bufala and vine ripened tomatoes or one of rare roast beef with a vibrant salsa verde and Sardinian fregola. There's a wide range of pasta dishes, pizza by the slice and a daily soup, as well as ciabatta and focaccia sandwiches filled with ingredients such as 18 month cured prosciutto di Parma.  Take a creamy vanilla Panna Cotta back to the office for your afternoon sweet fix.
Where: 93 Tottenham Court Road, London W1T 4HL
5. For a New Ice Cream Spot: Four Winters 
What: Opening this Thursday (7th), ice cream aficionado Four Winters has brought the high-tech trend behind magical, made-to-order ice cream to the capital with the opening of its first London store on Gloucester Road.  Perfect for foodies and families alike, the futuristic parlour offers ice cream inspired by the four seasons with the added spectacle of seeing it freeze before your very peepers.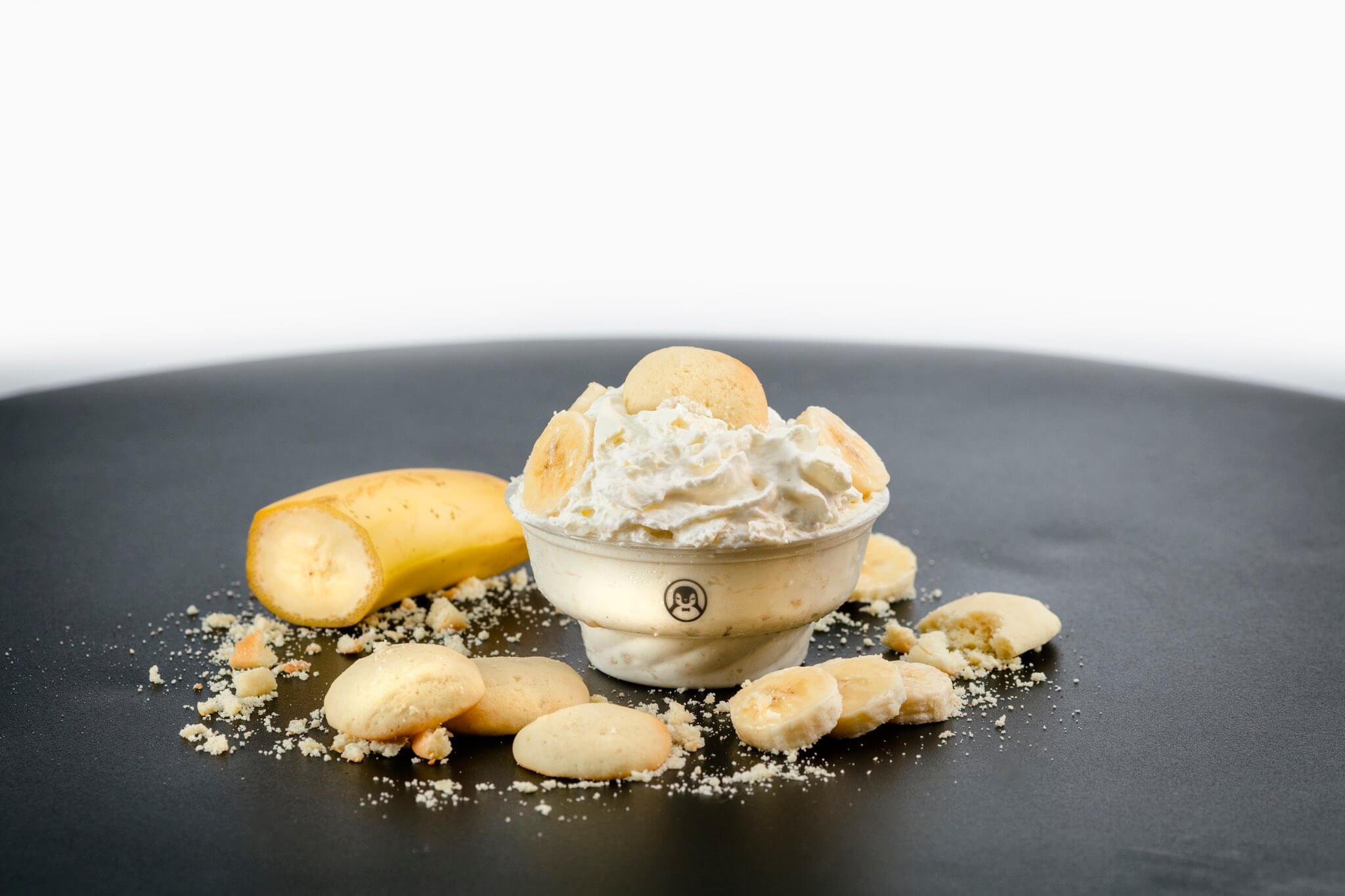 Why: Catering for every mood and palate, the Four Winters' team has developed a fresh and exciting menu that changes with the seasons to use food in its prime.  Flavours to celebrate the blooms of spring include Strawberry Lavender, The Bee's Knees – a sweet cream blended with honey and homemade spicy honey brittle, and the London-inspired Afternoon Tea, which features bite-size chunks of freshly baked scone with swirls of 100% natural, strawberry jam.  Traditionalists can opt for the Solo range which stars Vanilla, Chocolate and Coconut while ice cream fanatics can salivate over flavour combinations such as Peanut Butter Cup, Banana Cream Pie and German Chocolate Cake.
Where: 103 Gloucester Road, London SW7 4RH
One for luck.. 
6. For a New Opening: Origins Of x Blessing's 
What: Origins Of are launching their first kitchen takeover in Spitalfields, hosted at the independently run venue Blessing's, this Thursday (7th). Abdulla Amin and Hugo Toland's Middle Eastern-inspired take on traditional recipes bring new flavours to the plates of Londoners.
Why: The menu is focused on a simple but quality offering. Free-range herb-fed chicken and vegetables from New Covent Garden Market are paired with flatbreads from a secret London supplier whose produce is in demand across Europe.  The three main offerings of spice infused fried chicken, buttermilk soaked cauliflower florets and a vibrant twist on the classic falafel are served dressed on three mini charred flat breads, as a basket or sharing platters with a selection of sauces including; tahini hype, Scotch bonnet mayo, fresh sweet chilli, honey mustard BBQ and sumac yoghurt. 

Where: 76 Commercial Street, E1 6LY
We're feeling super lucky… 
7.  For Another New Opening: Anglo 
What: Brand new, stripped back, modern British restaurant Anglo have just opened their doors and bring their casual, fine dining experiences to Central London. Anglo's menu, showcases quality, artisan ingredients from the finest producers in the UK. The menu changes frequently to maintain fresh and original offerings, and create a new experience each time you dine.
Why: Anglo Restaurant is owned by Restauranteur Mark Jarvis, previously head chef at Bingham, Richmond, Blueprint Cafe, Zuma, Texture and Le Manoir. The evening menu comprises of 7 courses. Highlights include; St. George's mushrooms, grelot onions and sour cream, halibut with white asparagus and Cornish mussels, and Yorkshire spring lamb with sprout hearts and wild garlic. To finish, there's not one, but two desserts – chocolate, blood orange and yoghurt, and rhubarb and custard.
Where: 30, St. Cross Street, London, EC1N 8UH