From a limited edition veggie burger to Venetian doughnuts – here's the best things you need to eat in London this week. So much food. So little time.
What: Reminiscent of early mornings spent roaming the back-streets of Venice, POLPO are bringing the relaxed breakfasts of the Venetian pasticcerias to Soho's Beak Street. From Monday (15th May), POLPO Soho will serve breakfast for the very first time, bringing a slice of early morning Venice to Central London. To sweeten the deal, POLPO will be offering a complimentary fritole upon purchasing any coffee for the first 100 guests.
Why: Whilst Venetian lunches and dinners are often enjoyed over a couple of hours, the authentic Venetian breakfast is quick and inexpensive, with locals often dropping into their nearest pasticceria to grab a caffè latte and a pastry. One dish taking pride of place on the new menu will be traditional fritole, bite-sized, sweet, Venetian doughnuts – a favourite during Carnivale, which POLPO will fill with ricotta and sultanas.
Where: Locations here 
2. For a One Day Event: Tabasco x The Vurger Co.
What: Tabasco have teamed up with The Vurger Co. for a special one day pop-up to celebrate National Vegetarian Week. On Friday (19th May), stop by Bishops Square, Spitalfields Market and sink your teeth into a new culinary creation – The Auburger.
Why: Auburger seekers can expect smoky BBQ flavours and meaty textures from a not-so-top-secret-recipe of aubergine, onion and chickpeas mixed with TABASCO Chipotle Sauce, and topped with smoked cheese all served in a brioche bun. It's #aubergenius. If there was ever a time to use loads of aubergine emojis, it's now. The Auburger will be on sale in Bishops Square, Spitalfields from 12-3pm, while stocks last.
Where: Bishops Square, Spitalfields Market, London
3. For a New Tasting Menu: Avista at Millennium Mayfair 
What: Avista at Millennium Mayfair has introduced a fresh take on their signature seven-course tasting menu, as well as brand new five and nine-course tasting menus created by Executive Head Chef Arturo Granato.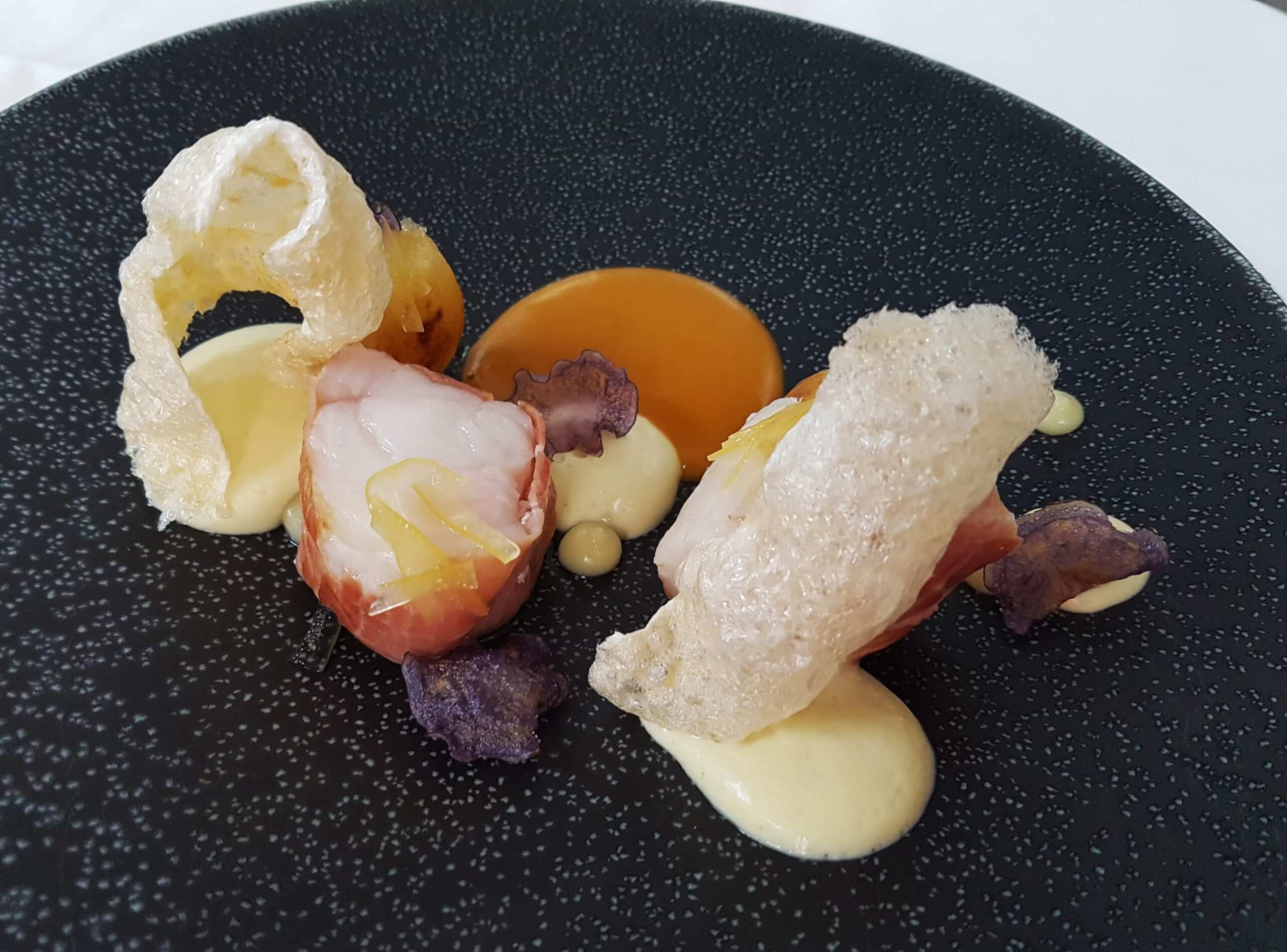 Why: Each menu opens with an amuse bouche and a first course of Orkney scallops, squid and black ink in a fennel and coral dressing, followed by dishes including Atlantic monkfish served with parma ham, Jersey Royal potatoes, candied Amalfi lemon and bouillabaisse; veal ossobuco ravioli with saffron, candied ginger, shimeji and wild garlic; and herb-smoked pigeon with celeriac, caramelised rhubarb, rainbow chard. And a touch of dark chocolate and lemon meringue with liquorice and coconut for pudding.
Where: 39 Grosvenor Square, Mayfair, London W1K 2HP
What: Aaron Burgess-Smith and Tony Lam, the dream team behind ramen joint Kanada-Ya have opened their new restaurant concept, Machiya, named after the eponymous townhouses that once typified the traditional city scape of Kyoto.
Why: The lunch and dinner menus are centred around homely and traditional Japanese dishes, some of them relatively new to London including Gyukatsu, a panko-crusted wagyu steak lightly fried until rare then finished cooking by the customer on their own shichirin (a small Japanese charcoal grill). Meanwhile, the 'Don'-style dishes are worth a look if you are eager to try non-mainstream Japanese dishes new to London, with specialties such as Truffled Omu Rice – chicken stock braised rice on a thin Burford Brown omelette, and Gyudon – beef strips cooked in a mixture of soy sauce, mirin, sugar and Sake.
Where: Machiya, 5 Panton Street, London SW1Y 4DL
What: The Nest is made up of three long-term friends Johnnie, Toby and Luke. The guys are on the road this summer running events across London and the UK before finding a permanent space in September/October. First stop: Finsbury Square, Moorgate. Built on no-nonsense seasonal cooking that utilises one meat product at a time, they'll be serving hearty breakfast and lunch to go, and an exciting menu of British tapas in the evening.
Why: Now open, the pop-up allows you to BYOB – the team has ice buckets to keep your favourite wine and beers chilled, and make sure to spike their home mixed seasonal 'Cockless-tails' with your spirit of choice. Dishes form the evening menu include; pig head and black pudding croquettes; Old Spot jowl and burnt orange; tara, crackling crumb and rye crisp bread; and BBQ asparagus, basil and goat's cheese.
Where: Finsbury Square, Moorgate, London
6. For a New Terrace: Harvey Nichols x teapigs
What: teapigs has transformed the Fifth Floor Terrace at Harvey Nichols, Knightsbridge into a tranquil green space to celebrate matcha tea. The terrace features an all-day matcha-inspired menu, and is available until the 28th May.
Why: The experience brings to life the teapigs ethos in every way, from how the space is decorated to the menus, demonstrating that matcha can be added to a huge variety of dishes, such as lattes, crepes, croissants, eggs Florentine, energy juices, chicken skewers with a matcha marinade, pan fried salmon with a matcha sauce, matcha cheesecake and white chocolate matcha mousse. It's a matcha mecca.
Where: Harvey Nichols Fifth Floor Terrace, 109-125 Knightsbridge, Belgravia, London SW1X 7RU
7. For a New Site: The Detox Kitchen
What: The Detox Kitchen has opened its third deli in London on Bernard Street adjacent to Russell Square. Committed to packing every dish with as much flavour and as many nutrients as possible – The Detox Kitchen specialise in nutritious, wholesome food made using good quality, seasonal ingredients and cooked from scratch daily.
Why: For breakfast, you can build-your-own bowl. Pick between porridge, granola, bircher museli or banana bread and top with a range of ingredients including yogurt, nuts and seeds, nut butter or seasonal fruit. For lunch, mix and match between daily changing salads, or grab one of the hot pots available. Juices and smoothies also feature, like the bright and beautiful with beetroot, apple, celery and carrot. Nom.
Where: 3 Bernard Street, London WC1N 1LJ
8. For a New Soft Launch: Balls Brothers Mayfair 
What: Basement bar and restaurant Balls Brothers Mayfair have received a fresh lick of paint, and snazzy new decor. To celebrate, the restaurant will reopen on Wednesday (17th May) with a week-long soft launch offer: 50% off your total bill. Sign up here to receive your offer voucher that can be used between 17th and 24th May when booking in advance.
Why: The food menus will continue Balls Brothers' tradition of great British classics, from beer battered haddock and chips, and homemade Scotch eggs to more refined dishes such as buttered poached cod with tomato, samphire and baby potatoes or roasted pork belly with cauliflower puree, pak choi and soy plum sauce. On the drinks side, the carefully curated list of wines will be complemented with classic and gin cocktails. Balls Brothers Mayfair is also introducing a full Saturday offer. The day begins with classic brunch dishes and a bottomless upgrade for those who want to start the weekend as they mean to go on.
Where: 34 Brook St, Mayfair, London W1K 5DN
9. For New Cocktails: Apertivicus at Sanderson
What: To welcome the arrival of long summer evenings, Italicus Rosolio di Bergamotto – a beautiful Italian liqueur – has partnered with iconic hotel Sanderson to launch a series of aperitivo evenings on its new alfresco terrace. Aperitivicus at Sanderson will take place every Tuesday from the end of May, and guests will be able to enjoy a menu of light and refreshing Italicus Rosolio di Bergamotto cocktails along with Italian-style light bites and snacks.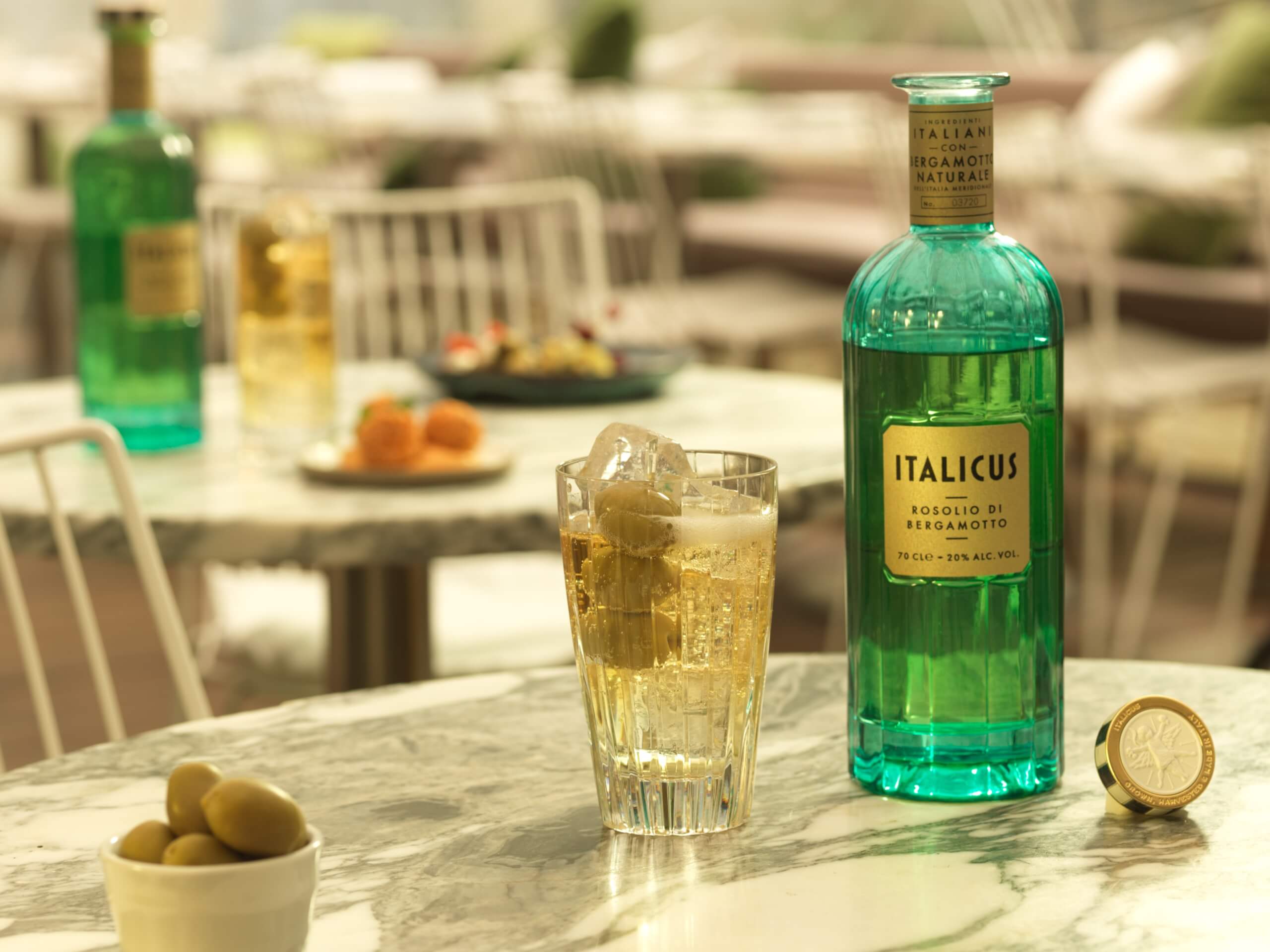 Why: Thierry Brocher, Sanderson's Bars General Manager, has developed three signature serves for Aperitivicus at Sanderson that provide an Italian-style Italicus Rosolio di Bergamotto twist on classic cocktails. The Italicus Spritz is a floral, Mediterranean take on the traditional G&T, combining Italicus Rosolio di Bergamotto with London Essence Tonic. For a citrus, herbaceous version of the Vodka Tonic, Berners & Co cocktail combines Belvedere Vodka with Italicus Rosolio di Bergamotto and London Essence Grapefruit & Rosemary Tonic.
Where: 50 Berners Street, London, W1T 3NG
10. For a New Summer Menu: YO! Sushi
What: Executive Head Chef Mike Lewis at YO! Sushi has been hard at work to source the freshest and most authentic flavours straight from the streets of Japan to create new dishes that will take customers on an Asian food adventure.
Why: A hot new trend on the sandwich scene, the Chicken Katsu Sando has arrived on British shores. Already YO!'s bestselling dish in New York City, the Katsu Sando features chicken thigh coated in a panko crumb, nestled in between soft white bread spread with a satisfying helping of tonkatsu sauce and Japanese mustard. Also appearing on the new menu is beef katsu, Osaka-style squid, seared beef roll, and a traditional Tokyo Banana Cake; YO!'s terrific take on the Japanese homecoming gift.
Where: Locations here