Tomorrow is World Gin Day. In other words, the perfect excuse to drink the hard stuff all day. For guidance, wit and the very best junipery tipples under one roof head to Junipalooza (Saturday & Sunday). Failing that, Portobello Road Gin's pop-up market stall (12-5pm) for a cheeky Street Party Punch.
A great G&T is as quintessentially British as strawberries and cream at Wimbledon, the Queen and her corgis, or listening to Elton John's greatest hits. That said, there is nothing worse than lukewarm G&T, drowned in flat tonic, with crusty old lime and no ice.
The botanical-led 'craft gin' resurgence is an unstoppable force. New distilleries open monthly, each with their own story, each coming up with their own rich, complex and sometimes mind-boggling flavours. In five steps let us take you through what you are doing wrong and how you can rectify it, so you can walk to the road, flick your hair and feel like a G:
1. THE GLASS
There has been a lot of speculation over the perfect glass for the G&T. Spaniards will tell you that wide goldfish bowl like glasses are just the ticket, but more often than not the classic Collins is our receptacle of choice. Whichever shape you like, there is nothing worse than a smeary glass, with a faint smell of garlic. Make sure that you wash your glasses with hot, clean and soapy water and dry with a nice clean cloth.
2. THE ICE
Don't: Bother to fill the ice tray, you're going to need a lot of ice…
Let's face it, if you have the time and foresight to fill up the ice tray, then you really need to get a life. Did you know that down the road they sell bags of ice for a quid? Fill your glass to the brim with the ice – the more ice there is the slower it melts. The best way to ensure that your G&T is perfectly cold, yet undiluted.
3. THE TONIC
Don't: OK, so everyone has bought three bottles of Sainsbury's fizz for a quid, but we demand you to look further. If you are going to drink good gin, don't insult it by drowning it with saccharine-filled tonic.
Try 1724 Tonic Water, with quinine hand-picked on the Inca Trail (you will never go back). For something with a little extra kick pop open the Pedrino, a sherry and tonic water hybrid. If you are in the supermarket plump for Fentimans, or Fever Tree. Make sure that you don't lose any precious fizz. Find a bar spoon or a skewer and pour the tonic down it into the glass slowly.
4. THE GARNISH
It is likely that you probably had a slice of lemon in your first G&T and have since moved on to lime. That said, if the gin is good enough it will need very little adulteration. We like to use a potato peeler or sharp knife to take a small sliver of the zest, twist it and rub it around the rim of the glass, releasing the delicious oils to delight your senses. Hendrick's lead the way, garnishing there signature G&T with cucumber. Now it seems that all brands have got their very own signature serve (see below).
5. THE GIN
I always say you need a good glug, but about two measures (50ml) of gin. It is all about the balance, be sure to slosh in enough to hit the sweet spot, but not so much that you are left seeing double and weeping on the corner.
Gin is like dogs. Everyone has there favourite, some people are allergic (after a rough night at university) and some people just don't like it at all. That is the fun of gin, there are just so many to try. Here are our top picks:
Langley's is summer in a cup. Made with a secret blend of 8 fresh botanicals and hand crafted in their pot still Connie in Warley, West Midlands.  This is juniper heavy, zesty spirit, has just a touch of liquorice and is perfect with a splash of tonic and lime, or a touch of Fentimans Rose Lemonade.
2. Warner Edwards Harrington Dry Gin
Nearly two years ago I tried Warner Edwards and fell in love. The combination of 13 delicious botanicals, give the gin a touch of elderflower and a gentle cardamom. W.E is crafted by best friend combination Tom Warner and Sion Edwards at the former's family farm, using water drawn from a nearby spring. The gin is delicious with a splash of tonic or a classic Martini.
Buy Warner Edwards at Fortnum& Mason, Gerry's Wine & Spirit Soho for about £38
3. Whitley Neill
In 2005 Johnny Neill, of the Greenall Whitley gin dynasty launched Whitley Neil. The gin blends and balances rare African botanicals and unusual aromatics to create a soft and smooth gin. Unusually Whitley Neill include the tart, citrusy pulp from the Baobab tree, cape gooseberry and seven other botanicals. For the perfect Whitley Neill G&T serve with a round of orange and a dash of Peychaud's Bitters.
Buy Whitley Neill at Sainsbury's and on Ocado £25 
From the big boys Tanqueray is the citrussy explosion No. Ten. We became smitten with the gin last year when it propped up the bar at Vista, Trafalgar. The sherberty, lemon zest flavours, with hints of grapefruit are balanced with just a touch a pepper. No.Ten is the ultimate crowd pleaser. Delicious with a splash of grapefruit juice and sugar syrup in a grapefruit martini or with a slice of grapefruit and tonic.
Buy Tanqueray No, Ten at Sainsbury's, Asda or Waitrose £32
5. Bombay Sapphire Star of Bombay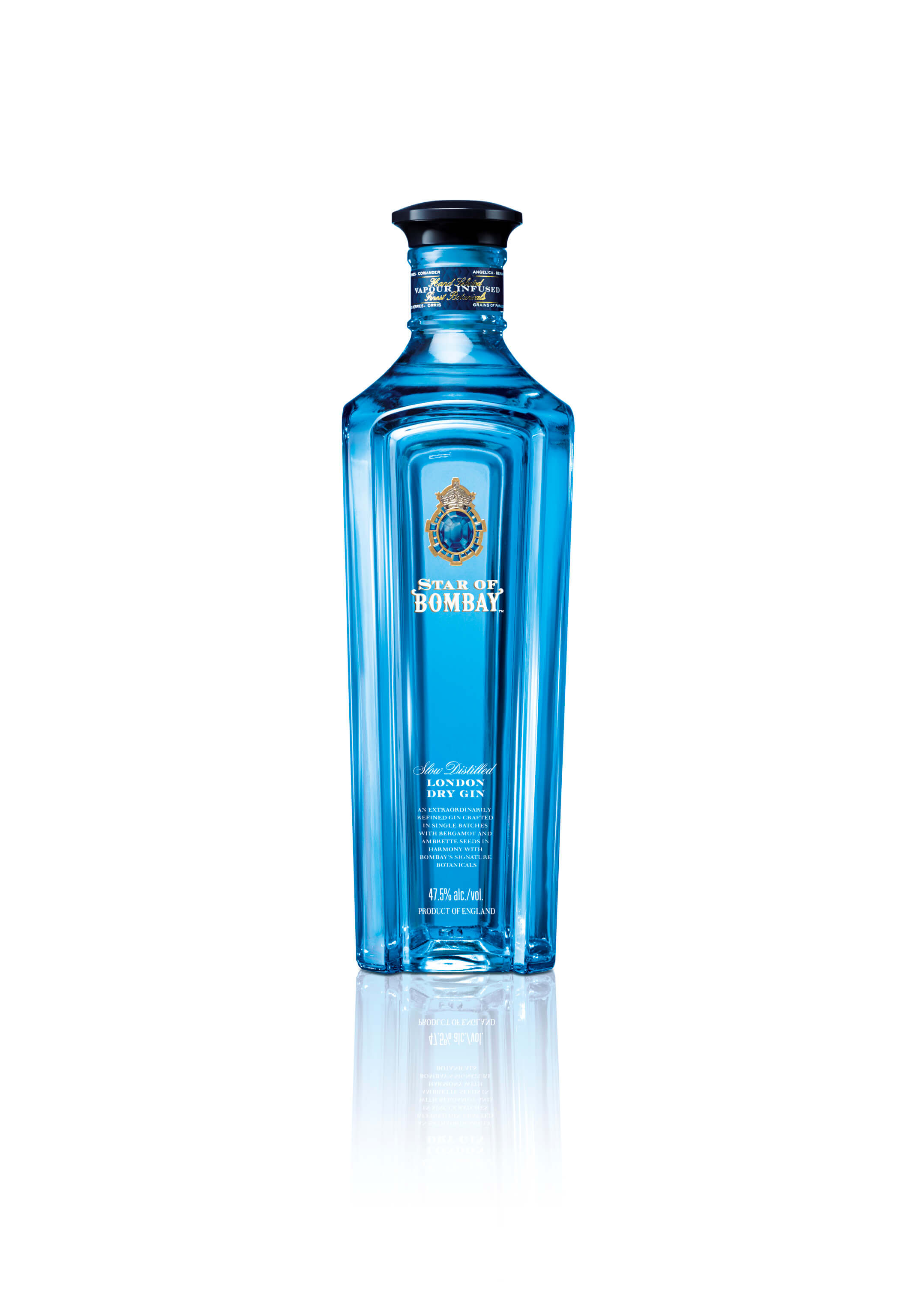 A beautiful new distillery, which ticks all of the eco boxes and now this little beauty: Star of Bombay. When you pluck this little gem from the booze cabinet you can't help but feel smug. Getting on the super-premium train, Bombay have slowed down their signature vapour infusion method, to increase the intensity of the botanicals. Additionally bergamot orange peel and ambrette seeds have been added. Watch out, it is pretty punchy at 47.5%- excellent for a super smooth Martini.