Shots! What shall we have? Sambuca or tequila? Sambuca definitely. I hate tequila. It always makes me puke. But I don't like sambuca. Even the smell makes me gag? Jagerbombs? Jagerbombs! 4 Jagerbombs please. Each.
Think again.
Of course you don't like tequila when you only drink shots from plastic glasses, whilst your Air Maxes are rooted to a carpeted bar area and that pasty boy in the stained Hollister muscle tee is starting to look like viable husband material. But it's about time we changed all that and you all learnt that tequila is great, respected, but not to be feared.
There are two different categories of tequila: 100% Agave Tequila: has to be produced in Mexico in one of the five approved regions (Jalisco, Nayarit, Tamaulipas, Michoacan, Guanojuato) and may be bottled only in a distillery in Mexico.  Anything outside of these regions is commonly known as Mezcal. The second category is 'Mixto' which has to contain 51% agave juice from the blue agave plant. It may be exported in barrels and bottled in other countries. Therefore anything less that 100% agave is Mixto.
When you order tequila shots in bars in London you are drinking Mixto. When you ordered them in student clubs back in the day, you were drinking Mixto substitute. And that's why your insides felt like they had been sodomised by Hell's Angels.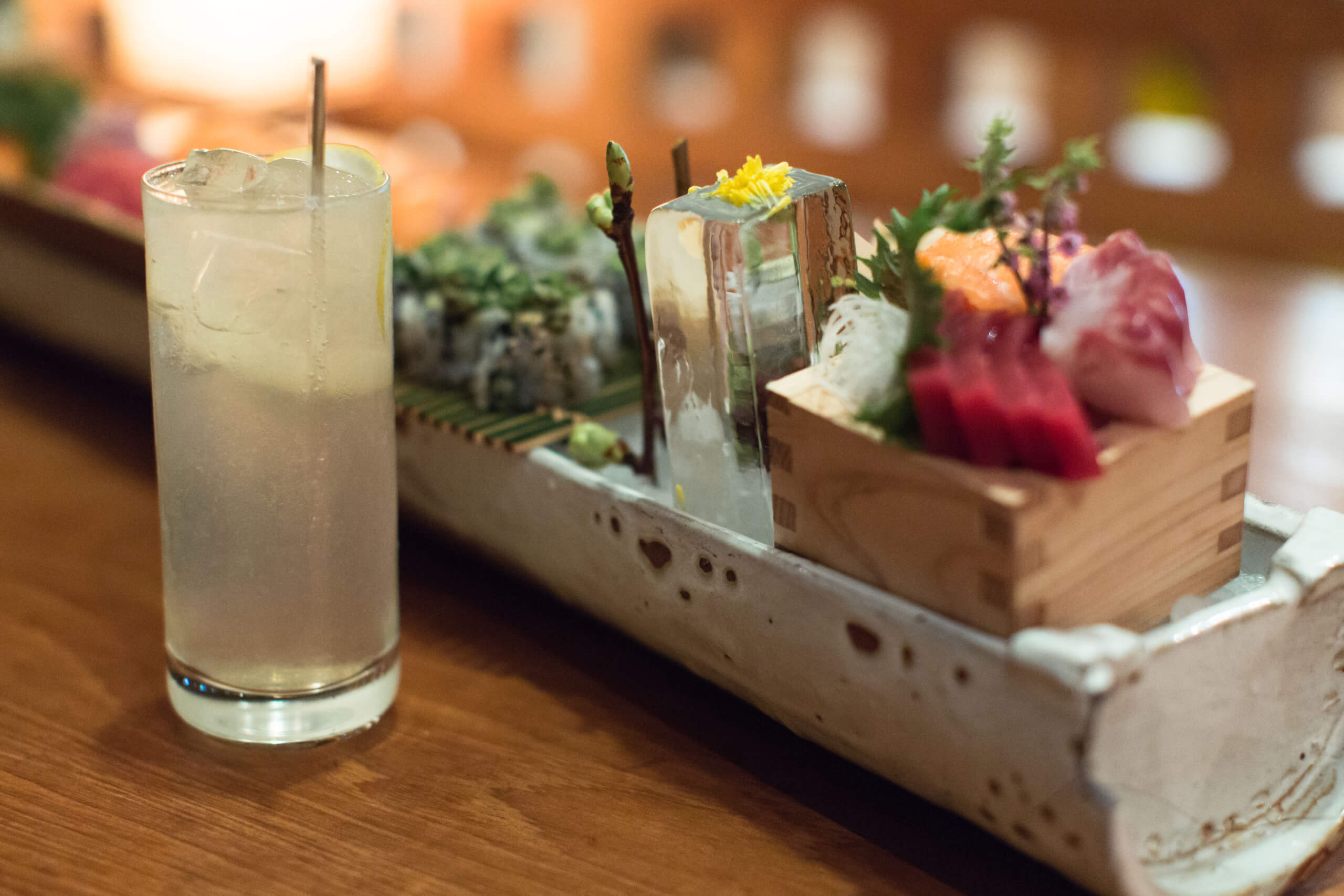 Last week I was invited to a Herradura Tequila lunch at Zuma Restaurant in Knightsbridge. I'd been to Herradura's Day of the Dead Party at The Wellington Club at Halloween, which I had really enjoyed so I cleared my afternoon schedule. We were greeted with Tommy's Margarita's on arrival. This is the drink to really appreciate great tequila: 100% agave tequila, fresh lime juice and agave nectar.  Herradura, meaning horse shoe and hence the emblem, is of course 100% agave and bears the true sign of a premium product: a handmade bottle made on the estate.
We moved on to a Hacienda Fizz. Ingredients: 50ml Herradura Plata, 30ml Fresh Lemon Juice, 10ml agave nectar, 2 dashes orange bitters, top sparkling water. This was a perfect accompaniment to a sashimi platter. It was light, bitter and fresh and therefore just what you want with a Japanese meal.
The true highlight of the meal, though, was the aztlan cocktail made with Herradura Anejo, chilli and chocolate served in a porcelain cup (below). This cocktail recently won the bartenders at Zuma an award for innovation and it's easy to understand why. When we tasted the cocktail, a man down the other end of the table proclaimed , "If I ever take my job for granted, slap me. This is incredible".
Then disaster struck. I remembered that I had to manage an event that evening. I had been drinking for almost four hours. The table bottle of Anejo had made its home next to my glass. But I had to go. Now, I've always maintained that when you drink great quality tequila, you don't feel drunk and you're motor neurone skills don't desert you. In fact it's a very different feeling. It's like a light buzzing high and sure enough it was the more pleasant, hassle free bartending shift of my life.
So two things came out of this for me. The first was to further consider pairing the national spirit of one country with the national cuisine of another. Maybe cachaca goes wonderfully with bratwurst and no one has tried it out yet. The second was to start thinking about the impact your drinks have on your psyche and behaviour. Gin makes you aggressive, rum makes you jolly, overproof rum makes you delirious. You don't just get drunk and it's the same every time. I suggest it's about time we start running experiments on ourselves. We should work out if it is better to watch stand up with a G&T or a glass of rose or just which ingredient in a Cosmo makes you want to dance on tables. So next time you're out, say to your friends let's not drink what we normally drink. Let's only drink 100% agava tequila and see what happens.
Last year, the R&B artist Miguel released an almost perfect album, Kaleidoscope Dream. The only way I would have changed it is on track 7 when he asks, "How many drinks would it take you to leave with me?" I would ask "Which specific drink twinned with which unlikely cuisine would it take you to lea…" Oh, she's gone.