About Time: You Explored the Beauty of Istria, CroatiaBy Claudine Levy
Croatia –you've heard the hype, Split, Dubrovnik, crystal blue waters, sunshine, former undiscovered gems now very much discovered and heaving with the likes of you and me. But there's another side to Croatia, a lesser known side lurking quietly, close to Italy and the gentle Adriatic coast: Istria.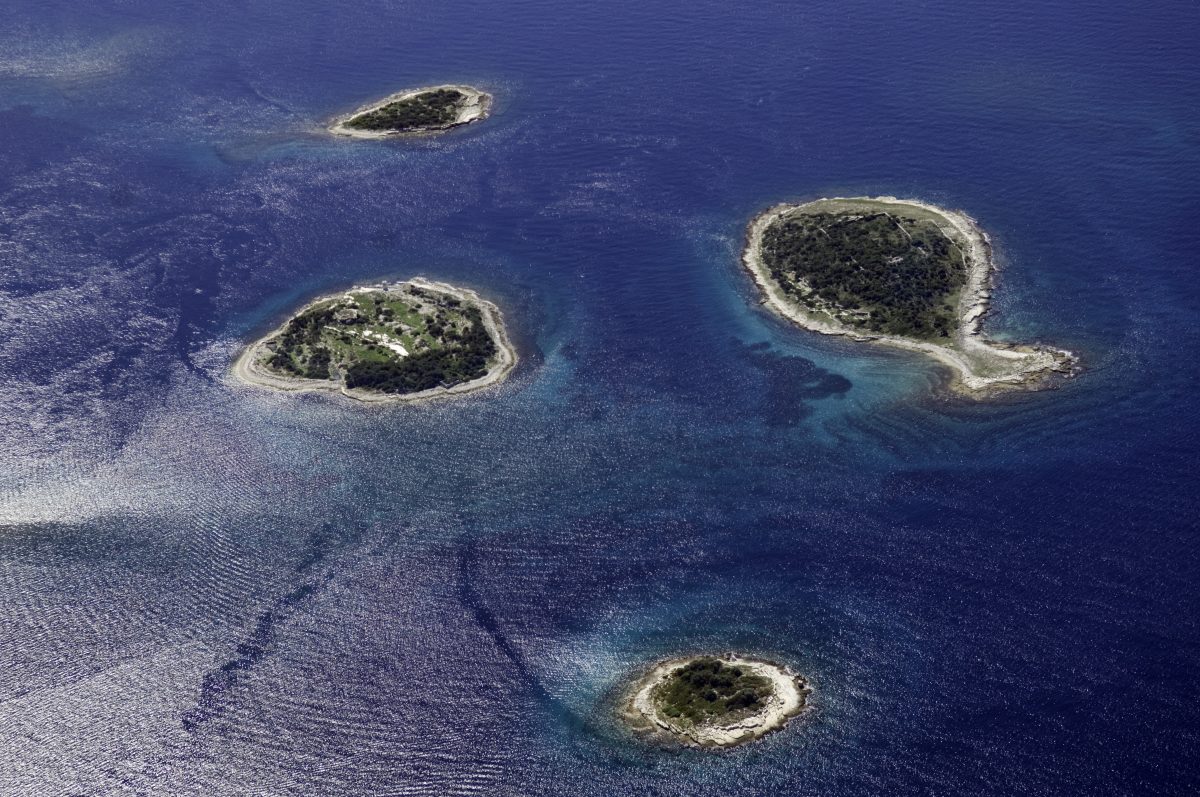 From Pula with its 3000 years of history and the Roman arena – one of six largest amphitheatres in the world and one which gives the Coliseum a run for its money to Brijuni, Istria's National Park comprising an archipelago of 14 islands boasting a unique blend of rare, rich and colourful flora and fauna. This region has so much to offer.
The best way to get around is to hire a car, and, coming from someone who hates driving, it was the most chilled driving experience of my life. The highways are silky smooth and traffic-less (in fact there were barely any cars on the road), and the scenery is breath-taking: driving through the Istrian countryside, listening to a podcast (our choice was the back catalogues of My Dad Wrote a Porno – would recommend) with the windows wound down, it doesn't get much better.
One such incredible drive is that to the Cattunar Winery, accessible in roughly 35 mins from Pula airport (which British Airways and Easy Jet have started flying to v cheaply), is this incredible 5 star vineyard hotel, hidden away in the hills of Istria. Although it's totally secluded, it's right next to the Isstrian Y highway network – that aforementioned silky smooth motorway which hooks up all of Istria. This hotel is so peaceful that as you drive up the gravel drive, you may be forgiven for thinking that you've accidentally pulled up outside someone's country villa.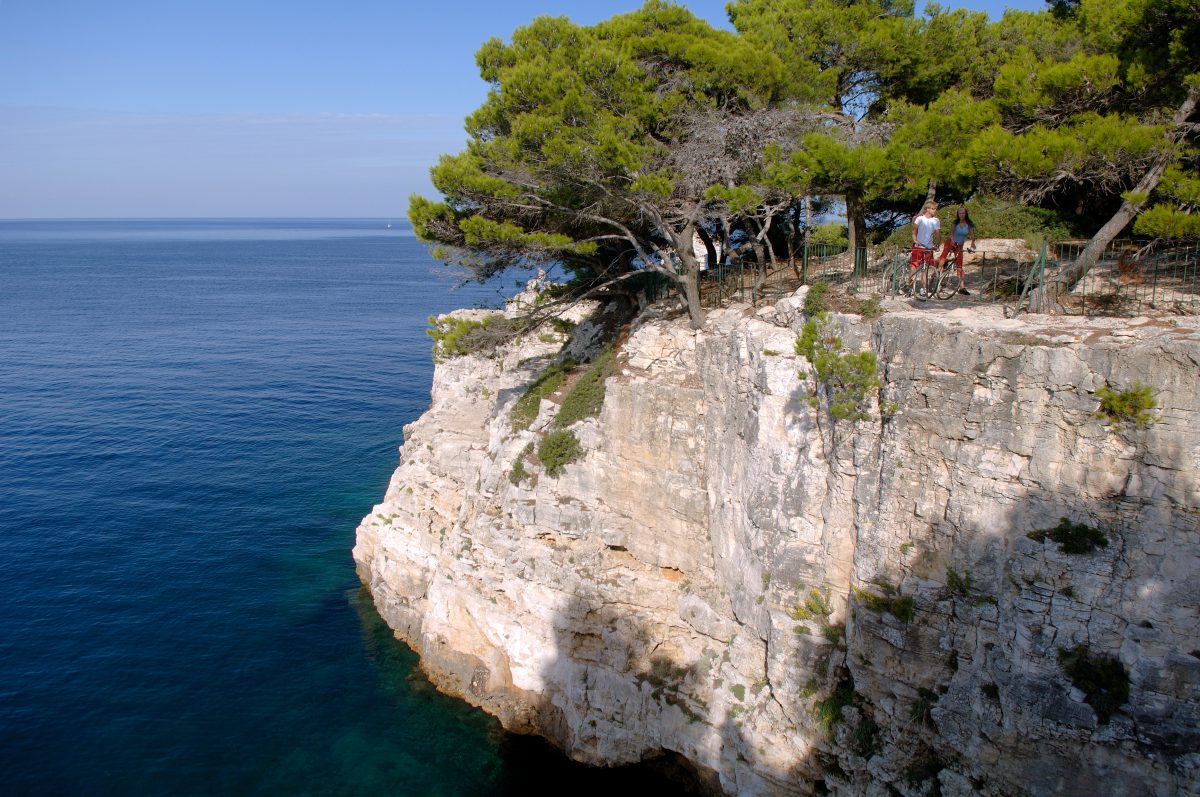 Situated amidst rolling vineyards, olive groves and untouched nature, each and every room in this place has a balcony overlooking the stunning views. The rooms are named after the types of soil in which the grapes grow – Red, Black and Gray – so expect decadent sultry vibes from the colour palettes. Every room is generously proportioned and luxuriously fitted out with high spec bathrooms, soft rugs underfoot and velvet throws all over the shop. A pool outside overlooks the surrounding countryside, and it's lying on one of the sun-loungers that you truly understand why Istria has been dubbed Croatia's answer to Tuscany – it's indescribably gorgeous.
One of the stand-out features of this hotel is its spa. With floor to ceiling windows overlooking the vineyard itself, a huge swinging bed looks out on the views, with an elevated hot-tub in the corner facing out the same way. The entire place has been designed with the landscape as it's focal point, which feels exactly as it should – all due respect and reverence has been paid to its surroundings.
Breakfast is served in the familial breakfast room, with local treats aplenty and homemade cakes waiting to be devoured. The nice thing about this place is that it feels generous – you wake up to a huge spread, but it's not ostentatious, there aren't loads of staff milling around trying to tend to your every need, you're just left to it in the best possible way. You're directed to the fridge, and told to help yourself to the fabulous wine produced right there whenever you like, you're given your keys, and then it just feels like you've rented a serviced villa, it's so completely freeing.
A great thing about the vineyard is it's proximity to various lovely places to visit. First off, one place you must check out before leaving the area is Poreč – again, another beautiful old town to wonder around, and especially beautiful at dusk in the dying of the day. The area has been inhabited since prehistoric times, and charm oozes out of every nook and crevice, with little cobbled streets leading to casual Roman Temples and the Euphrasian Basilica which boasts spectacular mosaics.
Also make sure you pop to Novigrad – a cute little fishing town heading up fro Pula towards Slovenia. It's the kind of place to just wonder around and chill-out – we spent the day sitting by the ocean, sipping espresso and reading Sally Rooney, which was blissful. We then popped into a traditional family-run restaurant called Čok, which specialises in local fresh fish. Here you'll find a true snapshot of authentic Istria, little old couples coming out for their lunch and a carafe of local white wine. You'll most likely be presented with a super simple meal of grilled fish served alongside veg, boiled potatoes and good olive oil – quintessentially Croatian.
That said, one of the best things about Istria is its proximity to Italy, which means PASTA. And because Istrian soil is famed for producing some of the best truffles in the world, it also means…lots and lots of truffle. A short beautiful drive from Cattunar Winery you'll find the family-run Prodan Estate, which runs truffle hunting days which start with breakfast of truffled scrambled eggs, truffled salami with truffled honey (you get the idea) overlooking the forest from whence they came. After breakfast, you'll get to meet the adorable little dogs who sniff out the jewels from the soil, and will be escorted on a truffle hunt with them – it's incredible to see. Autumn is the best time to visit to catch truffle season, and it's still a beautifully sunny time of year to go.
Istria is a very special place, and if you're wondering where to book your next holiday, we cannot recommend it highly enough.