Planning a trip to Europe? We've got the lowdown on the best new hotels you need to visit this year; from trendy boutique hotels to luxury resorts, here's the hotels you simply cannot miss:
Hottest Hotels in 2017: Netherlands
The Lowdown: Located steps away from the Centraal train station amidst the independent art galleries, antique shops and courtyard gardens of the Jordaan neighbourhood, Kimpton De Witt will feature 274 guest rooms and a thoughtfully curated design that both honours local heritage and has a playfully provocative edge.
What to Expect: 15 signature rooms and suites will be set within three original Renaissance-era buildings part of the larger hotel, the most notable is the four storeys 'Little House', which dates back from the 1500s and was once the childhood home of Dutch playwright, P.C. Hooft. The 'Little House' can be hired exclusively for those looking for privacy of a private apartment and the facilities and service of a chic hotel. Kimpton De Witt will feature some of the brand's much loved-touches such as complimentary bikes to explore the city, in-room yoga mats and its famous hosted 'wine hour', which is complimentary for guests 365 days a year.
Where: Amsterdam, Holland
Hottest Hotels in 2017: Austria
The Lowdown: The third RUBY hotel in Vienna, RUBY LISSI, is currently being constructed directly in the first district, the Viennese city centre. The formerly used office space is situated directly at the Fleischmarkt, only a few steps away from the Schwedenplatz and close to the Stephansplatz, in a former monastery from the 13th century.
What to Expect: The design concept will pick up the rich history of the Austrian capital and will reflect traveling during the turn-of-the-century. Ruby Hotels has its own Interior Design Team, which creates custom-made design concepts for each hotel. The history of the building, the architecture or the location serve as source for inspiration. Most of the furniture and decorations are hand-selected vintage pieces or specially-made to measure. Authenticity plays a big role, with the hotel showcasing original antiques.
Where: Vienna, Austria
Hottest Hotels in 2017: Greece
The Lowdown: EROSANTORINI is a new exclusive retreat on the island of Santorini. The retreat is designed to host up to ten adult guests and four children, in four independent suites featuring sophisticated interiors and laid out thoughtfully on the estate's spectacular acreage. 
What to Expect: Each suite features its own private and semi-private space for outdoor living in every season, with dramatic floating fireplaces, heated private plunge pools, outdoor jacuzzis, radiant heated floors, and magnificent views throughout. Guests come together in the most inviting of communal spaces, including the largest infinity pool on the island at 115 feet – that cascades over three levels and features an underwater music system.
Where: Santorini, Greece
Hottest Hotels in 2017: Spain
The Lowdown: Luxury will make a long-awaited and welcome return to the ancient Andalusian city of Malaga in 2017, with the arrival of its first grand luxury hotel, Gran Hotel Miramar. A historic landmark building in the old city centre which has been restored following a two year, 65m Euros overhaul, Gran Hotel Miramar is set to become one of Europe's foremost grand dames, and firmly establish Malaga on the global luxury travel map.
What to Expect: The hotel boasts 200 rooms with views across the city and sea. With an Arabic, Mediterranean or Modernist decor, the rooms combine classic contemporary design with facilities of the highest quality and state-of-the-art technology to guarantee maximum comfort. Facilities include a spa and wellness centre, heated outdoor pool, a butler service and five restaurants.
Where: Malaga, Spain
Hottest Hotels in 2017: Croatia
The Lowdown: With its prestigious location, just steps from the UNESCO Old City of Dubrovnik, Hotel Excelsior will be ready to show its revamped grandeur late in the spring of 2017, as one of the most lavish hotels on the Adriatic.
What to Expect: Many of Hotel Excelsior Dubrovnik's 158 quietly grand rooms have sea and Old Town views in Dubrovnik. All rooms boast natural shades, dark wood furnishings, handpicked accessories and state-of-the-art technology for a reassuringly homely feel.
Where: Dubrovnik, Croatia
Hottest Hotels in 2017: Germany
The Lowdown: Gekko Group are the team behind Provocateur Berlin. Opening in March 2017, the new hotel located at Brandenburgische Straße, close to Kurfürstendamm will have 58 rooms, each decorated with playful sensuality in mind.
What to Expect: The bar has been co-created by Frankfurt's award-winning Roomers Bar team, and an Asian restaurant operated by chef Duc Ngo (among others: Cantina Berlin, moriki Frankfurt) will offer a perfect surrounding to explore the city and will be a new favourite spot for locals and tourists alike.
Where: Berlin, Germany
Hottest Hotels in 2017: Denmark
The Lowdown: Copenhagen is adding another hotel to its books with the arrival of luxury boutique hotel, Sanders. Located a stones throw from The Royal Danish Theatre, the hotel has been created by renowned ballet dancer, Alexander Kølpin who has used his passion for the creative scene and storytelling to build up a home away from home in Sanders.
What to Expect: The property has 52 bedrooms, varying from smaller rooms to extra-large loft spaces. On the fifth floor, a stunning conservatory will showcase Copenhagen's night sky, and Sanders Kitchen and Tata Bar, will offer fresh, nourishing produce to overnight and visiting guests.
Where: Copenhagen, Denmark
Hottest Hotels in 2017: Portugal
8. Anantara Vilamoura Algarve Resort
The Lowdown: Anantara Vilamoura Algarve Resort is the first European hotel to open by the Anantara group. Welcoming guests from April, the new high-end hotel will offer elegant terraces, rolling golf greens and cerulean pools.
What to Expect: 280 spacious rooms and suites embrace you in comfortable, contemporary style and Anantara's signature touches. Balconies tempt al fresco relaxation – many boasting garden, aqua pool or fairway views. Feel renewed by spa pampering that draws on healing Roman traditions,  drift between four beautiful pools, and stop off at many of the hotel's restaurants.
Where: Vilamoura, Portugal
Hottest Hotels in 2017: France
The Lowdown: With hotels in Shoreditch, Hoxton and Amsterdam; The Hoxton are opening their fourth hotel in Europe later this year. The Hoxton, Paris is located in the city's 2nd arrondissement in an 18th century hotel particulier designed by Nicolas d'Orbay. Think original spiral staircases, courtyards and a glazed lobby.
What to Expect: Similar to the other Hoxton properties, The Hoxton, Paris will have strong focus on dining, drinking and kicking back.  It will have 172 rooms all dressed up with local panache, a restaurant, speakeasy, salon bar and café.
Where: Paris, France
Hottest Hotels in 2017: Poland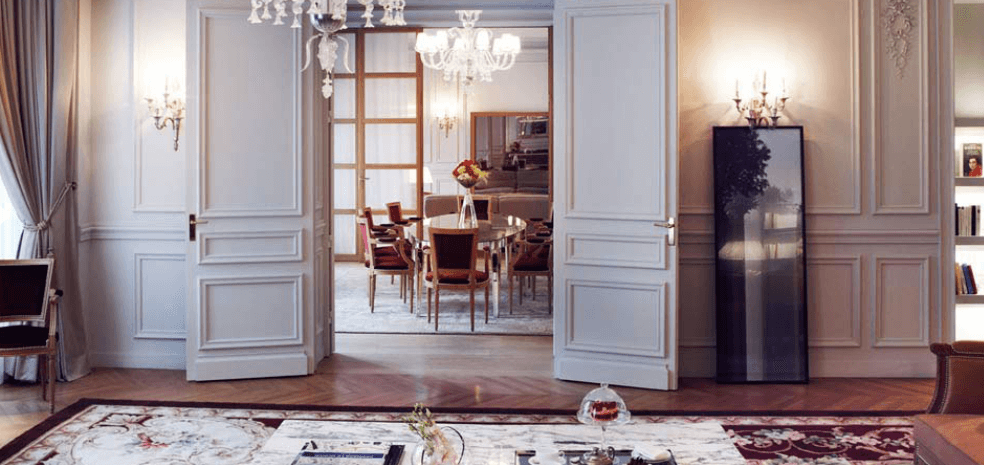 The Lowdown: Raffles Europejski, Warsaw, scheduled for opening in 2017, not only brings a new luxury hotel to this fast changing city, but also heralds the next chapter for one of the city's most iconic and best loved buildings. Hotel Europejski originally opened in 1857, immediately stepping into the spotlight as one of the most luxurious hotels in the Russian Empire. During World War II, however, it was almost completely destroyed. The current hotel was re-built in stages throughout the 1950s, eventually re-opening in 1962.
What to Expect: Raffles Europejski, Warsaw will offer its guests 103 elegant guestrooms and suites; a restaurant with an outdoor terrace with seasonal menus showcasing Poland's rich produce and cuisine; a bar and cigar lounge; and a pâtisserie that will evoke Hotel Europejski's fascinating story, tempting guests and locals with chocolates, cakes, ice-cream and other sweet delicacies. The hotel will also house a spa featuring six treatment rooms.
Where: Warsaw, Poland