Is the January blues still a thing? If you're regretting buying your mum that top-notch Clarins gift set for Christmas which has left you pretty skint; we're here to help. From a new foodie deal to a new burger hybrid, here's the best things you need to be eating in London this week. Go forth and always order dessert:
1. For a New Opening: Duck Duck Goose
What: Duck Duck Goose has flung open the doors to their new digs in Pop Brixton. Styled on Cha Chaan Tengs, the Western hybrid cafés that sprang up in post-war HK, Duck Duck Goose is bringing Cantonese roasted meats to the masses. 
Why: Expect glazed duck, pork and goose that's air-dried and roasted on site in a custom built air dryer and duck oven, served with homemade pickles and plum sauce. Divided into traditional cooking techniques – fried, steamed, and from the wok – the menu also includes a range of other Canton classics such as: prawn toast revisited – sliced white bread with a thick layer of prawn mousse, deep fried and dressed with kewpie mayonnaise, curly endive and pickled kohlrabi; turnip cake with ceps – a turnip hash filled with pickled mustard greens and dressed with ceps, sautéed turnip tops and chilli sauce; whole steamed sea bass with ginger and spring onion for 3-4 people; and desserts including Cha Chaan Teng French toast with condensed milk and soy ice cream. A small but concise drinks list including daily cocktails, milk tea and a selection of wines and craft beers.
Where: Pop Brixton, 49 Station Road, London SW9 8PQ
2. For a New Pop-Up: Borough Plates
What: Exciting news: Borough Market are to launch their very own restaurant, Borough Plates on Cathedral Street. Working alongside Paul Hannagen and the Cuisson team, the two-month pop-up will bring together resident traders and farmers to create a seasonal menu sourced from and solely using ingredients from the market itself.
Why: The new opening will showcase Borough's heritage of supporting the best in quality by inviting a different chef sourced from some of London's most exciting restaurants each week to step into the kitchen to collaborate with the market traders. Enjoy a selection of plates ranging from £6 – £16 including charcuterie from Cannon & Cannon; red mullet caught by Sussex Fish served with seared scallop and rainbow chard; salt baked celeriac, soused radish, beaufort cheese courtesy of Mons Cheesemongers, and a raw milk pannacotta from dairy farmers Hook and Son.
Where: 1 Cathedral Street, London, SE1 9AL
What: Sushi Shop has called on Japanese chef, Kei Kobayashi, who was awarded his first Michelin star in 2012 to design their new menu. The new delicate and characterful creations showcase the young chef's innovation and modern Japanese influences.
Why: The new menu is dreamy. End of. The gyū special roll features carpaccio style beef, lightly seared, topped with teriyaki sauce and embellished with carrots, peppers, rocket, onions and mayonnaise-style sauce. Also appearing on the menu is the salmon gravlax roll, and the red miso cucumber salad which combines peanuts with cucumber, red miso sauce and yuzu. The garden maki roll is a fresh and light roll, featuring crunchy veggies such as carrot, rocket, cucumber, sesame, maple syrup and chilli.
Where: Locations here 
4. For a New Foodie Deal: The Grill on The Market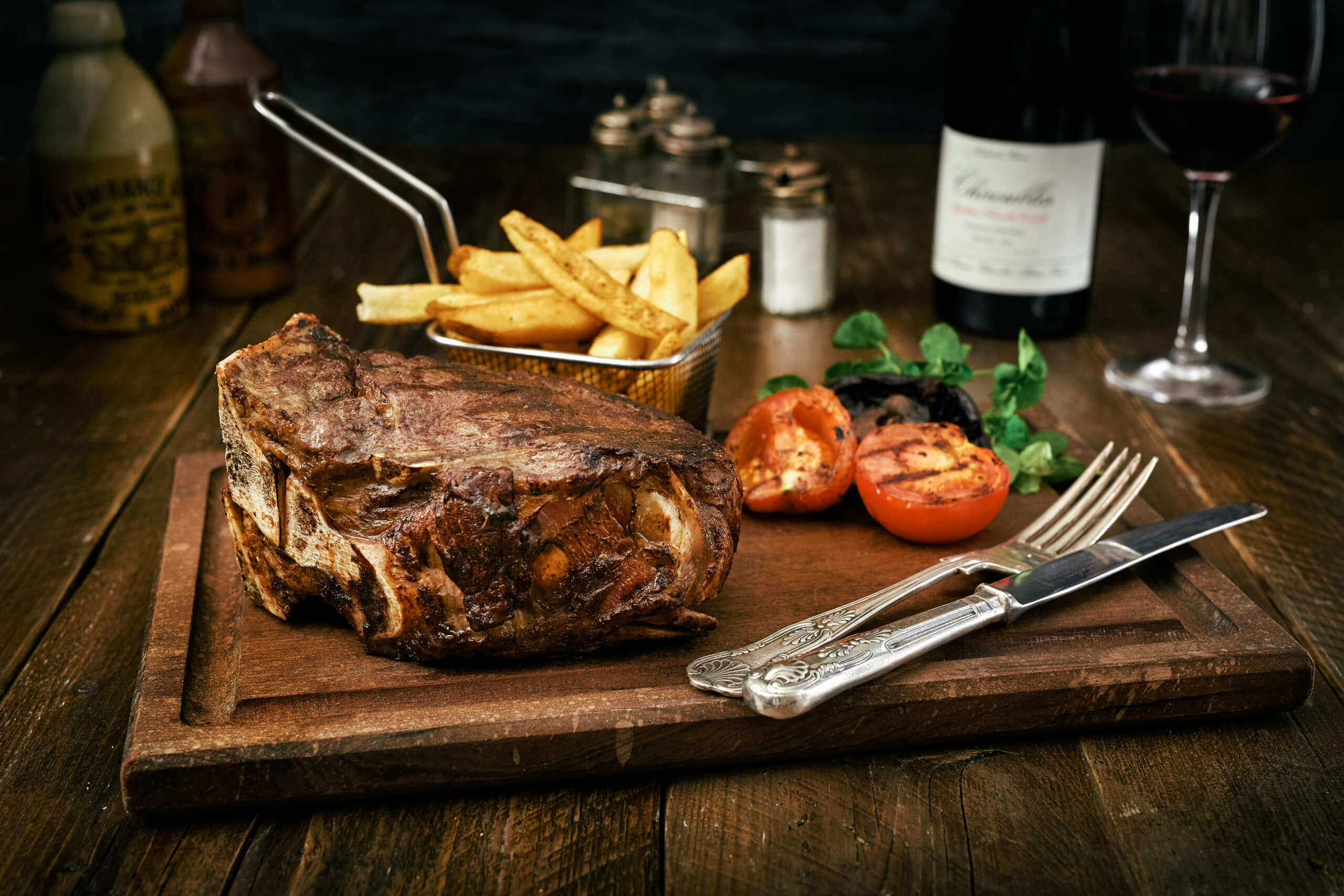 What: The Grill on the Market realise that we ain't rolling in the sweet dollars in January. In the spirit of all that is cheap and cheerful, The Grill on the Market are offering 50% food until the end of this month. Discounted steaks are the best kind of steaks.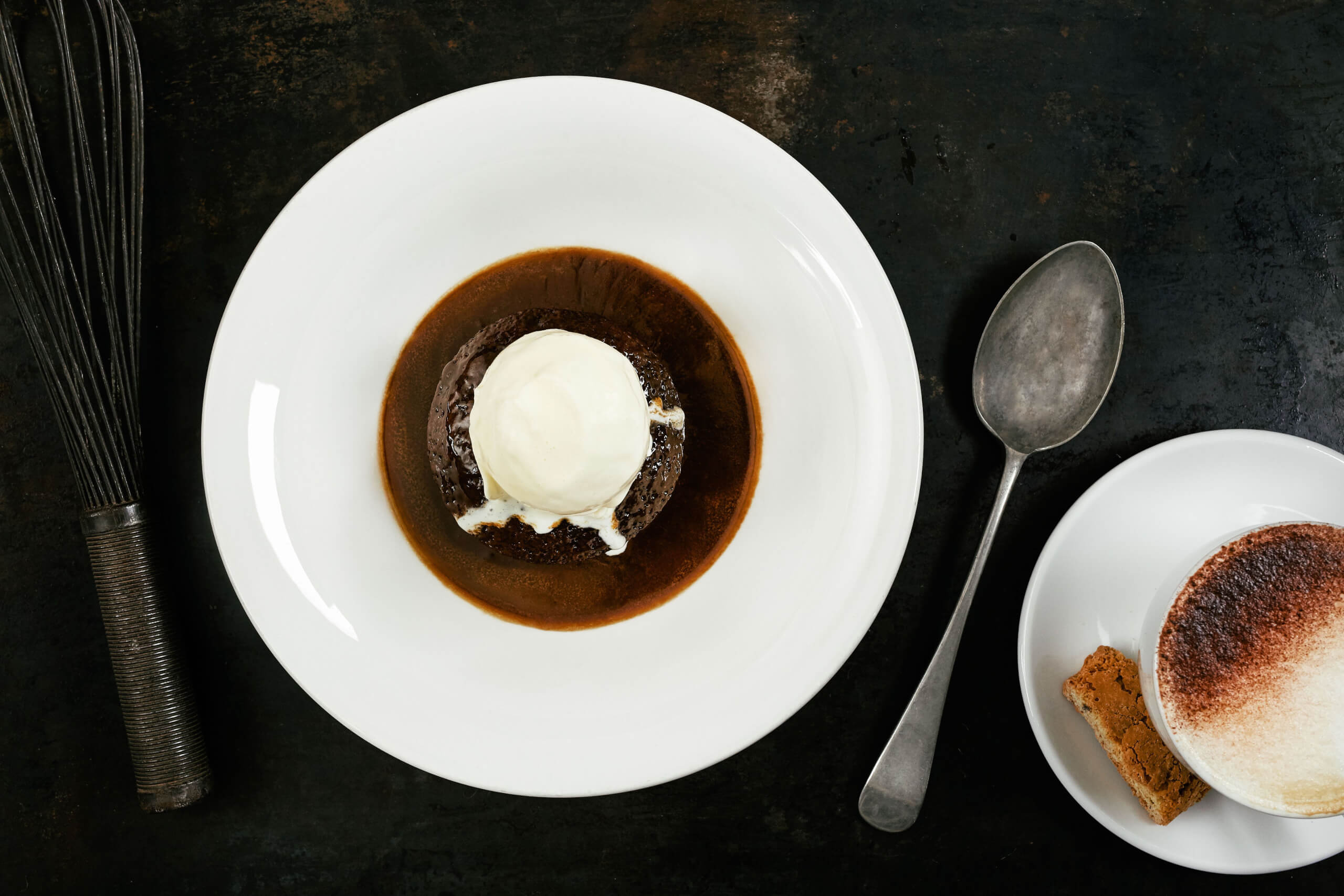 Why: The menu is all about wholesome, no nonsense food. Starters include baked sweet potato wedges with mint and coriander crème fraiche; smoked duck salad topped with balsamic roasted cherry tomatoes, raspberry vinaigrette and walnut dressing; and juniper cured salmon with celeriac and apple remoulade. And obviously, it has to be steak for main. There's a great selection of cuts on offer such as rump, sirloin, t-bone, porterhouse and rib-eye. There's burgers, sandwiches, rack of lamb, and big kid favourite, chicken kiev also on the menu. Don't miss the sticky toffee pudding with vanilla ice cream for dessert.
Where: 2-3 W Smithfield, London EC1A 9JX
5. For a New Dish: The London Bagel Co.
What: The London Bagel Co. have brought two great foodie eats together, to create something quite extraordinary: the new bagel burger. The stack features a juicy patty with garnishes and house-made sauce inside a doughy, glossy bagel bun. Discarding the soggy, flimsy bun and redefining predictable flavour combinations – The London Bagel Co. aims to evolve and elevate the humble burger.
Why: The menu is split into Burgers and Bites, with seven diverse bagel options to choose from, of which three are vegetarian or pescatarian. Signature dishes include the Fat Bastard, filled with 100% British grain-fed beef, homemade salt beef, a fried egg, American cheese and salad; the Samih, a combination homemade falafel, grilled halloumi, yoghurt, apple and mint dressing, wild rocket and salad; and the classic Salmon Supreme, with Scottish smoked salmon, cream cheese, black pepper, lemon and dill.
Where: Lamb Street, Old Spitalfields Market