Best Ways to Make Your Greek Sailing Holiday with Family GreatBy Angelica Malin
A sailing holiday is an excellent option for a group; you just need to plan it right. In this article, I will talk about how a family can book and enjoy a great time on a yacht all together and even have guests.
If you have a week or two to spare for your spring or summer holiday, then you should think of taking a sailing holiday with family to the hummus filled, turquoise waters of the Greek islands. This is a perfect activity not only for family bonding but also learning how to sail which is usually energetic, restorative and relaxing, all at the same time. There are a number of famous sailing destinations that you can think of including the British Virgin Highlands, Galapagos Islands, and Whitsunday Islands but none of these surpasses a long cruise in the Mediterranean Sea – the safest and the most fascinating yachting playground of the world.
Why sail in Greece
The Greek Islands forms part of the 6 major and 3300 smaller islands of the Mediterranean Sea. It is the same course taken by Ulysses and sailed by the ancient Phoenicians as they traded across the capitals of the ancient maritime empires of Rome, Venice, Istanbul, Carthage, Cairo, and Athens.
Well, it would take you a lifetime to sail across all these islands, but the Greek Islands will give you a taste of everything that the Mediterranean has to offer from the sandy beaches, rocky coves and blissful sunsets to azure, clear and warm waters that come with the sunny climate. All these are graced by a myriad of local dishes and wines, friendly people, glaring white-washed towns and the ruins of the glorious past.
Start by making a good plan
It is true that the Greek Islands offer it all, but you will still have to match your expectations with reality. The first thing you need to know, whether you are a novice or experienced sailor, is to know that your sailing will be just as good as your boat. For this reason, there are a huge number of yacht companies, flotillas, skipper-owners, day sails and cabin cruises that you can use to sail the Greek islands.
So, do you have the sailing qualifications and plenty of experience or you are new to sailing and need someone to help you learn the ropes? Depending on your situation, you can decide to take an independent charter or a skipped charter. It is also possible that you want your family just to sit back, relax and enjoy as you sail from island to island in the blue skies of the Mediterranean sun. In this case, you will need to take a luxury crewed yacht with a skipper and or without a hostess team. Making a choice can be confusing and you need a good yacht charter in the Mediterranean to help you find the boat that is most suitable for your family holiday sails.
After getting a good boat, you will need to decide where and when to go, what to do and for how long.
When to visit the Greek Islands with family
The best time to sail in Greece depends on your personal preferences and the kind of activities that you intend to do. The local climate is the Mediterranean which experience dry and hot summers but mild and humid winters.
Spring time which lasts between mid-April to mid-June will give you a perfect sun without burning and it is the perfect time to get cheaper yacht charters and practice plenty of outdoor activities. From mid-June to August is summer time and being the hottest months, you should expect the Greek Islands to be crowded with tourists and a lot of partying, outdoor concerts and noises.
Sailing in autumn may be quiet and pleasant, but it gets cooler on the beaches and the mountains. The best time for family sail is spring and summer since they not only coincide with school holidays but the weather is also wonderful, and all fun attractions are open.
Where to take your yachting tour
Sailing in Greece can be the sail of your lifetime but only if you know exactly where to explore in order to get the best of everything. There are seven main groups of Greek islands that offer different and unique sailing experiences. It is from these groupings that you choose your preferred adventurous itinerary.
The following is a glimpse of what the seven islands have to offer:
·      Saronic
Saronic islands are among the most popular yachting waters in Greece thanks to its close proximity to Athens and the presence of many ancient historical sites. With popular tourist areas like Akropolis, this place is endowed with many marinas but you can still access unspoiled anchorages and harbors if you want to avoid chartered areas. You can take a 7-day sail starting at port Alimos through Methana, Hydra, Poros and Aegina and back.
·      Cyclades
This region consists of the famous circular group of islands that embrace the sacred Delos Island believed to be the birth place of Apollo. It is characterized by mountainous islands with no trees, whitewashed houses, windmills, natural beauty and archeological sites. You can sail the islands in one or two weeks with the most exciting places being the picturesque Santorini, the whitewashed houses of Mykonos, Sifnos, Naxos, Amorgos, and Folegandros.
·      Aegean
Sailing in the Aegean waters from Potos will take you through the forested mountain island of Thassos as well as enjoy the view of seagulls, cormorants and possibly dolphins in the remote island of Panagia. Stop by the Archangelos Monastery and appreciate surrounding rock formations before you head to Aliki and visit the Roman Theater and the ruins of the Byzantine church. From here you can continue north to the Paradise beach for a swim before sailing back to Potos.
·      Ionian
This region covers the main islands of Ithaca, Kefalonia, Lefkas and Zakynthos. Start at Corfu in the north and sail the crystal-clear waters towards the south through the beautiful woodlands along the course. From Corfu, you get to the hilly island of Ithaca the home of Odysseus before heading to the beautiful bays and coves of Kefalonia for a scuba dive. The sail will take you further through the sheltered waters where you will witness the white high cliffs and green mountains of Lefkas before heading north to the town of Parga.
·      Dodecanese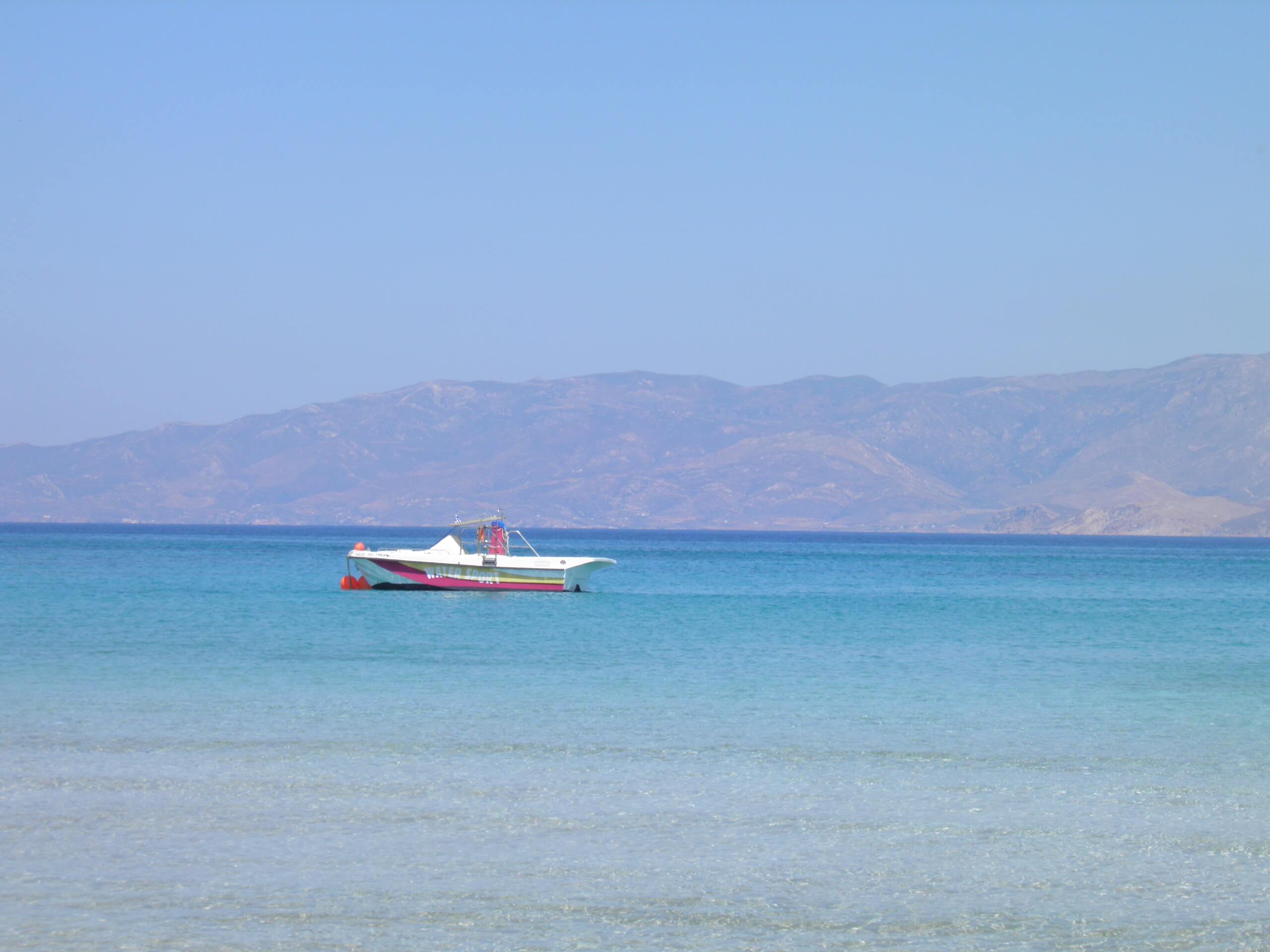 Situated off the Asia Minor, this region is made up of 14 larger islands and 40 smaller ones. You can start your sail from Khalki to Kasos through the Biblical island of Patmos which although barren is a serene spot to sail with family.
·      Northern Sporades
The Northern Sporades region is located along the Turkish line and sailing in this region will take you through the islands of Lesbo, Chios and Limnos among others.
Situated near the coast of North Africa, this island with snow covered mountains and numerous historical sites is the largest island in Greece. Many visitors love to relax on its sunny sandy beaches and swim in its clean, blue waters.
The Greek Islands are famously known as the islands of myth and adventure. It is the epicenter of Eastern Mediterranean and it invites all from April all the way to October for its ambient, luxurious, relaxing and revitalizing experiences. Just plan to excurse these islands with a luxury motor yacht and give your family unforgettable holidays through the unique and magnificent landscapes that adorn these islands of eternal myths and history.