About Time: You Unearth Asia's Most Amorous DestinationsBy Angelica Malin
You may have heard of everything there is to understand about the continents of the world. However, you still have not seen it all if you have not seen Asia. Being the biggest continent and the most culturally and historically rich and naturally a different world entirely, Asia is nothing short of the perfect adventure. It would be best if you considered going there at the excellent time of the year given the nature of the climate there. Nonetheless, no matter what climate suits you, Asia will have more than enough in store for you to reminisce upon for the rest of your life. The trip will not only be filled with thrill and excitement but will also be exotic and overwhelming.
Jimbaran Bay
To go to Bali would be a dream for most of the people caught between day jobs and their personal life. Indonesia's famous beaches are famous for their romantic scenes and relaxing weather that makes for a great romantic getaway for couples. Offering luxurious hotels and resorts with spas and rose petal baths, a beautiful sunset and a night to remember, Jimbaran Bay has been getting much traffic worldwide just for the sake of the pleasure. You can choose to stay in cliffside villas,or you can stay in the paddy fields that have villas lined along with them. One of the world's best bars in the world, Ayana Resort's Rock Bar is Bali's famous attraction that is a must to try whenever you're in the region.
Phang Nga Bay
Phuket is the area known to be one of the most visited and demanded places in the whole world. People go crazy trying to book a sunset dinner cruise in Thailand's mesmerizing islands. Experience the reefs and the splash of crystal-clear water in a tropical climate that has everything you need along with a background to call it the perfect trip for you.
Singapore
Marina Bay Sands in Singapore is now one of the most frequented places in the country that is offering not just the locality but the environment and atmosphere of an elegant bar. CE LA VI is a choice made by thousands of visitors every day and why not? Imagine being on the top of a 200m building and having a cocktail overlooking Marina Bay in all its glamor and glory. Why wouldn't you go there?
Bangkok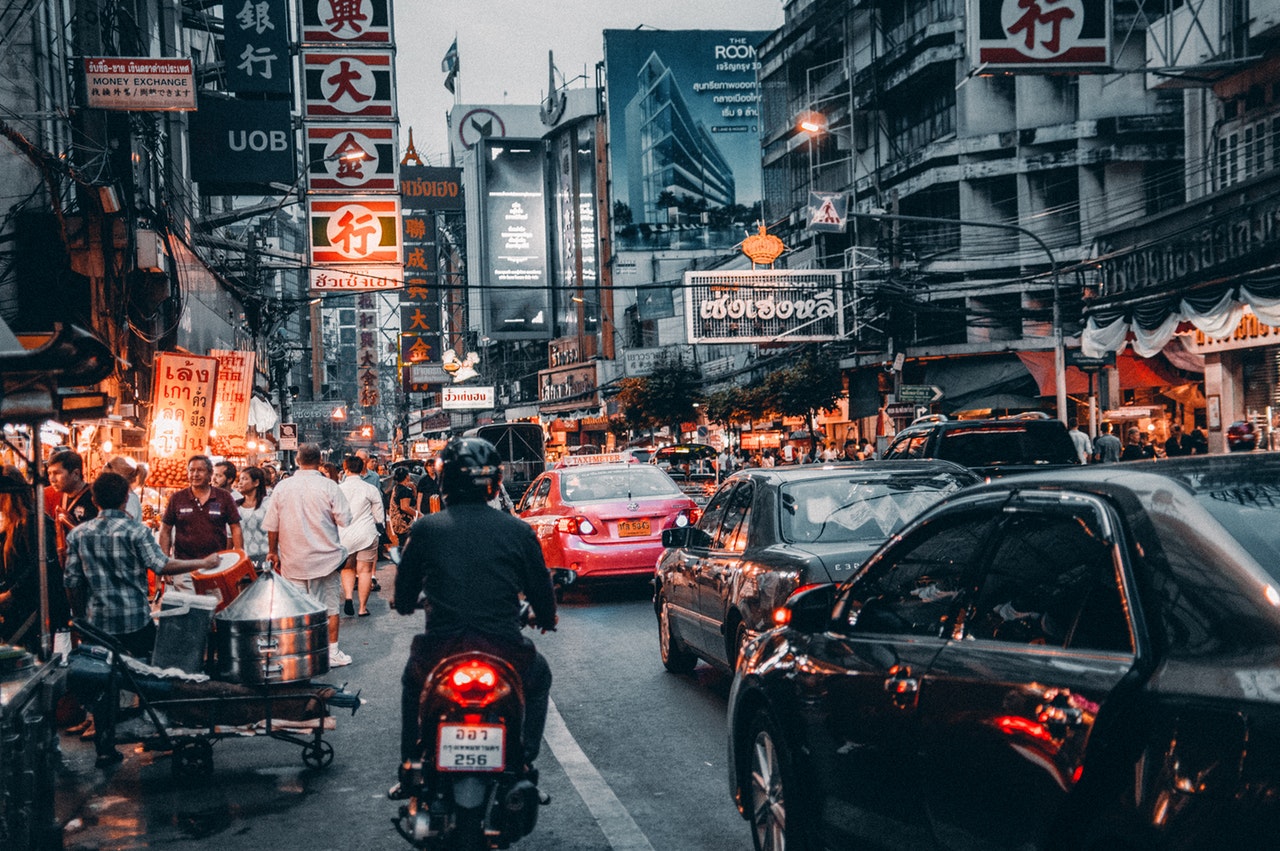 Speaking of Asia's top locations and not mentioning Bangkok would be like speaking of pop culture and not talking about Michael Jackson. Sirocco Restaurant, located in Bangkok, is offering you a romantic dinner on the world's highest restaurant and bar with some of the most exquisite tastes and specialties. Being the second tallest building in the country, you can expect to find the perfect view for a breathtaking experience that you and your loved ones will surely enjoy.
Regardless of the warnings people give about Asia like having your spy apps and wallets close to you when you're there, are somewhat accurate. However, the danger factor is as much as in any other part of the world. Asia is a continent of massive populations and natural wonders. You can have nothing but the best experience of your life there.