With a lot of award winning resorts and exceptional service, Maldives have been a popular honeymoon destination for a long time. This part of the world is absolutely spectacular, and it is worth splurging on a luxury holiday when it comes to your honeymoon right? Whether you choose an all-inclusive resort or an island hotel, there's an island for you. Here are some of the top 5 islands, and how to pick your best spot for a love holiday.
Male Island to be in the centre of the action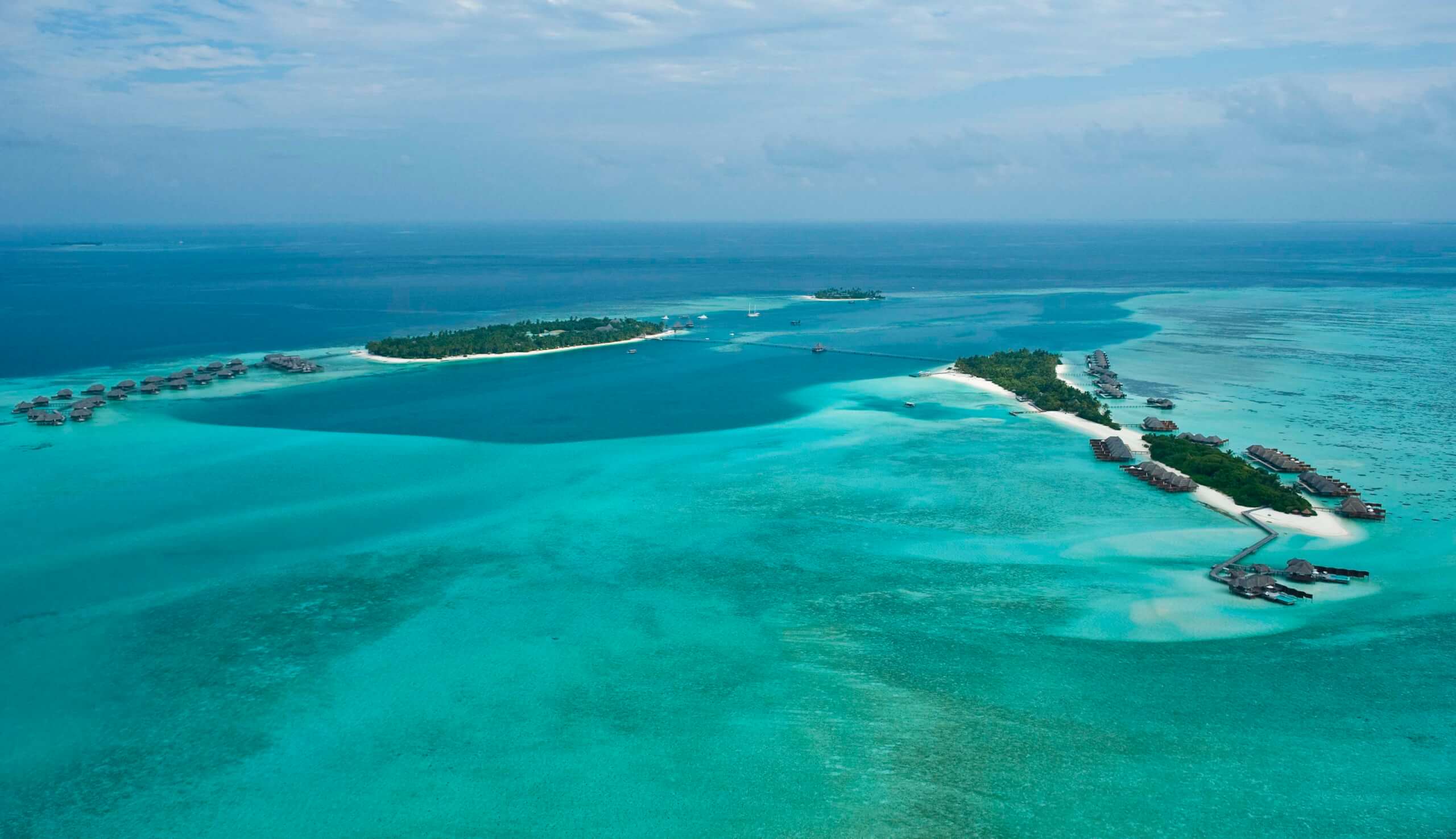 If you want to stay in the capital amongst all the action, then Male island is the best option. This is one of the smallest capitals in the world and a place where native Maldivians reside. It's quite a busy place and very built up, but it is a bustling metropolis in the middle of a turquoise paradise.
Top romantic things to do here include to swim together in Male's protected ocean pool which is called the Artificial Beach. Enjoy a delicious local seaside lunch looking out onto the ocean, or even try snorkelling and try some unique underwater scooter riding. Of course, from the capital there are lots of trips to take to nearby islands. If you want a different scene from the six square kilometre island there are plenty of daytrips you can go on. Other things to do include visiting the local markets and wandering along the lovely waterfront.
The best honeymooner places to stay include Hotel Jen Male, which has a rooftop pool with great views across to other islands and the city. Rooms are modern and sleek some with a beautiful ocean view. An alternative is Champa Central Hotel which gives you a lovely base to explore with excellent service. For holiday packages to Male and the rest of the Maldives check out www.neoscapesmaldives.com.
Biyadhoo Island to enjoy romantic scuba and snorkelling
Take a thirty-minute speed boat ride to this stunning haven in the middle of a turquoise lagoon. This is the perfect resort island for a blend of relaxation and exploring the surrounding marine life. Couple time is certainly the focus here. This island is so small there is only one resort here which is of the same name.
Top romantic things to do in this resort include couples snorkelling or scuba diving, dolphin watching and sunrise or sunset fishing. The white sandy beaches are exactly what you would expect from the beautiful Maldives and perfect to relax and unwind.
The resort itself is made up of simple rooms in buildings made to blend in with the natural landscape. There's a restaurant and bars where you can pick up your all-inclusive meals and drinks. This resort is not five-star luxury but if you want to spend most of your time in the water on the reef, this is the place for you. In fact, you may see tourists paying for boat trips to visit the reef that you have unlimited access to.
Fihalhohi Island to get away from it all
This secluded spa resort on Fihalhohi Island is an excellent choice for the ultimate relaxation. If you are looking for palm lined white sandy beaches, then look no further. This island offers you the chance to relax and unwind finding your own seclude cove.
The whole island exudes romance, from the lush vegetation to the turquoise blue waters and soft white sands. Spend your time here indulging in some luxurious food, being pampered in the spa and sipping drinks looking out to the sea. And of course, lying in the sun topping up your tan. If you want to get out of the resort, you can take trips such as dolphin watching or diving lessons too.
The island is small and only has one resort, so you should only share the area with the resorts guests. You can choose from half board to all inclusive depending on which restaurants you want to eat in and if you want to pay for drinks separately. The accommodation is in typical thatched roof huts, either in within the lush island setting or in the gorgeous over water bungalow suites.
Nalaguraidhoo Island to enjoy beautiful beaches
This island is home to the eco resort and spa of sun island. It is the biggest resort in Maldives and because of its size, there are plenty of facilities as well as value for money. If you love to visit the beach, then this is the place for you. Sun Island has one of the longest uninterrupted beach shorelines of all islands in the Maldives.
For romantic times here, you can enjoy a stroll through the beautiful botanical gardens, visit the bird sanctuary, swim in the turquoise lagoon or relax and unwind at the spa. For the more adventurous, there are plenty of exciting things to do. From the island you can take diving trips, sailing and fishing as well as water sports too.
The resort has plenty of dining options and bars to choose from, so you can find the perfect spot to sip a cocktail in the evening. There are both island and over water villas to choose from depending on what where you would like to stay. Choose this island to enjoy time on the beach with plenty of facilities at your fingertips.
Vaadhoo Island to see the Sea of Stars
Only 15 minutes from the main Male international airport, this tiny island is famous for the beautiful display that can happen after dark. Although the sea of stars cannot be seen every day, the attraction to Vaadhoo island is the special kind of plankton which glows in the dark. The bioluminescence gives the beaches and coast a magical sparkle. Perfect for a honeymoon memory.
As well as seeing the phytoplankton display, there are other romantic things to do here typical of Maldives islands. Including the lazing on the beaches, swimming and snorkelling in the crystal-clear waters and taking trips to see nearby islands and sea life. Being so close to the main island it is easy to book the variety of trips that are available throughout this amazing destination.
You can stay at Adaaran Prestige Vadoo for the ultimate luxury holiday. The sea view villas have everything you need, including your own butler service if you should so wish. Or you could stay at a nearby island and visit for the day or night to see the sea of stars phenomenon. You can also enjoy some absolutely gorgeous romantic sunsets on Vaadhoo Island. Who wouldn't want to enjoy this beautiful setting on their honeymoon?
Are you considering the Maldives for your romantic honeymoon trip?
This part of the word is insanely beautiful, so it is no wonder that many honeymooners choose to spend their time here. With plenty of different islands big and small to chose from, it might be hard to decide where to spend these special moments. These are just a few of the different islands and resorts you can choose from depending on what you want to do on your holiday. Which island would you choose for your amazing honeymoon trip? All you need to do is pack light and enjoy the good life.