The clocks have gone back and winter is here. It's the time of year when many of us get struck down by the cold and flu, we live in fear of that nasty bug doing the rounds and it seems perpetually dark outside. It's the season that requires a generous dose of TLC to get you through and help you feel your best when you need it most. That's why we've put together a roundup of the best products, pick-me-ups and fitness classes so you can say adiós to the symptoms of SAD and the common cold this winter. Here are our suggestions:
What: Ever wondered about your nutrition intake? bioniq cuts out the guesswork by providing a window into your own health status and creates a supplement formula, bioniq LIFE, bespoke to you and your lifestyle. 

Why: bioniq is a supplement service led by data to help you reach your optimal level every day. Created by health tech innovators, bioniq tracks your health status and provides in-depth recommendations and information based on personal data, blood test results and its own unique algorithm. It has a 5-step process which is repeated regularly to help you monitor and enhance your health. First, you do a blood test with a specialist to track elements from vitamin levels to metabolism and even hormones. Once the results are in you have access to a personal health dashboard and a personal client manager. A 30-minute phone consultation with a nutritionist or dietitian is arranged to give you a better understanding of your results and guide you on your nutritional intake going forward. You then get your own personalised bioniq LIFE supplements delivered straight to your door. Everything you need is contained in one bottle and in the form of granules instead of capsules for easy consumption in cold drinks, over cereal and in smoothies. 
Price: £250 for a monthly subscription. 
Where: The comfort of your own home. Start your bioniq subscription here.
What: Nothing says instant calm than a soothing cup of herbal tea. Bird & Blend's Dozy Girl loose leaf tea is the perfect brew to help you unwind in the evening.  
Why: Fondly nicknamed 'The Chillaxer', Bird & Blend's Dozy Girl tea is a gentle blend of lavender, chamomile and rose that makes for a calming pre-bedtime brew. Put on your slippers and your cosiest jumper, grab your favourite mug and add one heaped teaspoon of tea leaves for four minutes to create the perfect cuppa just before bed. Add just a touch of honey if you like things sweet but the tea is best served without milk. This hot drink by Bird & Blend is comfort in a cup and a remedy for a sleepless night. True to its name, you might just end up feeling a little bit dozy afterwards.  
Price: £5.55 for a 50g pouch.
Buy: Bird & Blend online.
What: Shake the stress away with Fly LDN's immersive hip-hop candlelit yoga class every Friday evening. 
Why: Fly LDN's new hip-hop candlelit yoga helps you leave all your stress, worries and tension at the door and really live in the moment. Held in a room softly lit by the warm glow of candlelight and tealights on an LED screen, this class allows you to connect with yourself without feeling self-conscious, but make no mistake it's high energy. The class takes you through a continual rhythm of fast Vinyasa flow, set to mellow hip-hop tracks for the ultimate uplifting and tension-relieving experience. Designed for all levels of fitness, hip-hop candlelit yoga focuses on breathing and stretching deeper into the muscles to free your mind and body from the tensions accumulated over the working week. 
Price: From £10 for first-timers, packages from £17 and memberships from £150 a month. 
Where: 24 Creechurch Ln, London EC3A 5EH
What: Created by the founder of World Meditation Day and author of The Effortless Mind, Will Williams, Beeja is an app which encourages its users to become self-sufficient meditators in just 30 days. 
Why: Meditation app, Beeja, is here to help you find your zen this winter. Democratising the world of meditation by making it fun and accessible for any levels and time constrictions, Beeja offers a hybrid method of meditation based on core Vedic principles. The app is designed to boost your overall sense of wellbeing, focus and creativity. It can offer a range of tailored experiences for the expert meditator down to the complete novice. Users can begin with a 12-step Learn to Meditate programme or make use of the app's bank of Practical Guidance to help combat anger and inspire awareness and productivity. You can also track your progress with the app's Mood Meter which helps you understand your emotions and behaviours in relation to meditation. 
Price: Free download for iPhone and Android with optional in-app subscriptions ranging from £3.50 a month to a one-off lifetime payment of £108.
What: It's tempting to want to hide under a duvet during the colder months so fitness studio TwelveThree has launched their new BoxCon class to help keep you motivated this winter. 
Why: BoxCon is set to be the hit new fitness class this winter. A physical and mental workout, it's designed to push you to the max to improve your strength and stamina.Two specialist coaches will be on hand to help you reach your goals whatever your level. During the circuit round, your strength coach will put you through your paces and elevate your heart rate with a series of dynamic exercise drills. Expect assault bike sprints, medicine ball slams and weighted squats to name a few. Whether you need a stress reliever or a motivational shake-up, BoxCon is here to see you through. 
Price: £25 for 1 session or £69 for a lightweight membership (4 sessions a month). Other membership and sessions are available here. 
Where: 76 Alie St, Whitechapel, London E1 8PZ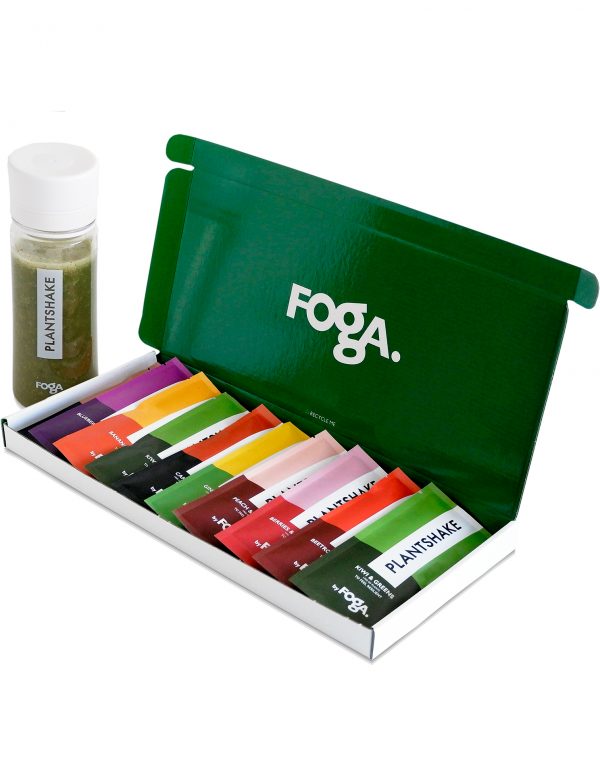 What: FOGA is transforming on-the-go breakfasts with its delicious range of instant plant-based shakes made from freeze-dried fruits and vegetables. 
Why: FOGA's all-natural shakes make it that little bit easier for busy breakfasters in need of a nutrition boost. Made from premium quality ingredients and created by King's College nutritionists, FOGA's shakes are exceptionally delicious, full of fibre and contain about two of your five a day. FOGA freeze-dries its fruits and vegetable to lock in as much of the nutrition, flavour and colour as possible. Presented in sachet-form with your own personal FOGA bottle included, the shakes are easily portable for when you're in a rush or on the road. Simply pour 250ml of water or your favourite milk to the bottle, add a plantshake sachet, shake well and rest for 30 seconds and then enjoy!
Price: A one-off box of ten FOGA shakes is £29.99 and a regular subscription box of ten FOGA shakes start from £24.00. 
Buy: Visit FOGA here.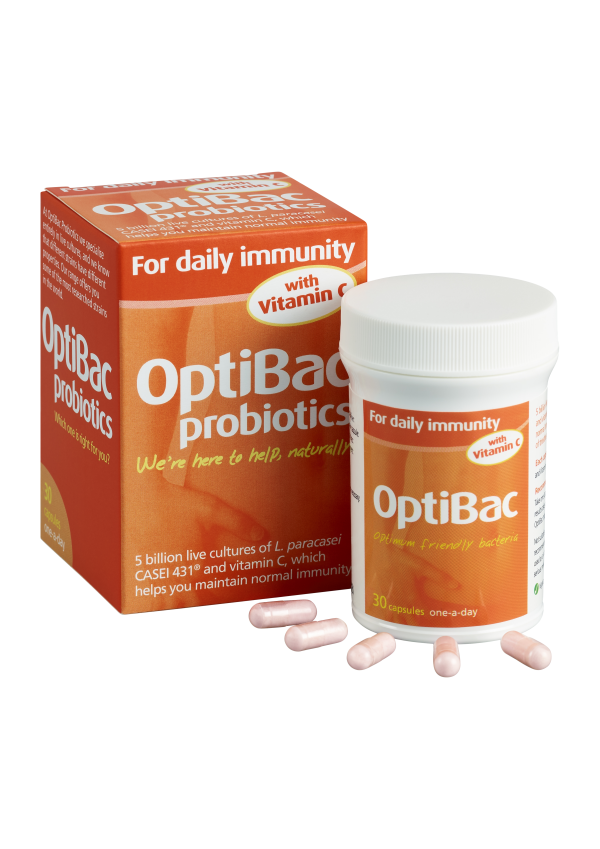 What: Cold and flu season is here and it's time to start ramping up your defences. OptiBac Probiotics is a daily probiotic supplement which provides natural immunity support. 
Why: Your gut contains 70% of your immune system and it's the first point of entry for germs so it's important to keep it healthy so you stay healthy too. Probiotics are live yeasts and bacteria that are good for your gut and your digestive system. OptiBac Probiotics are formulated to correct the imbalance in the microbiome and create a barrier on top of your gut cells to boost your immunity and protect against nasty bugs. Each capsule contains vitamin C and a minimum of 5 billion live cultures of the strain Lactobacillus paracasei CASEI 431® which has been found to speed up recovery from flu-like symptoms by 3 days compared to a placebo. 
Price: £12.99
Buy: Superdrug, selected health food stores and online at OptiBac Probiotics here. 
What: Keep the cold and flu at bay with BumbleZest's Revive & Restore Ginger Turmeric and Collagen shot. 
Why: BumbleZest's small but powerful shot contains half a lemon, black pepper, cinnamon, honey as well as ginger, turmeric and collagen to give your body some Herculean help when you're feeling under the weather. This multi-tasking drink boosts your immune system, eases inflammation and soothes the symptoms of a cold. At just 60ml per bottle, the shot is only thirty-three calories and contains 5g of easily absorbable protein. Revive & Restore is 100% natural with no GMOs, colours or preservatives. It's dairy, nut, gluten and lactose-free so simply shake well and down in one go for an instant fiery pick-me-up.  
Price: £2.49
Buy: Ocado online.
What: Redefining the term 'beauty sleep', Balance Me's hyaluronic mist helps you get a good night's sleep while hydrating and plumping the skin at the same time. 
Why: Balance Me's hyaluronic mist is a multi-tasking miracle. One bottle contains a synergistic blend of the highest-grade chamomile, lavender, frankincense and cedarwood essential oils which have all been proven to help relaxation. A dose of full-spectrum CBD has been added to alleviate the feelings of stress and anxiety that keep you up at night. Not wanting to waste this soothing spray on a pillow, Balance Me has created an all-in-one skin and sleep treatment with hyaluronic acid that hydrates the skin while you catch up on your forty winks. Spray onto the chest at bedtime and allow the gentle therapeutic aromas send you off to sleep and wake up refreshed with plump and hydrated skin. 
Price: £20.00
Buy: Waitrose, Amazon and online at Balance Me.
What: BetterYou's magnesium flakes replenishes your body with essential magnesium to support your overall wellbeing, promote skin health and aid muscle relaxation. 
Why: Winter can be a stressful time of the year. It's dark, cold and there's the run-up to Christmas to deal with. Soothe tired muscles and relax with BetterYou's magnesium flakes that can be added to a bath or footbath. Free from man-made pollutants and heavy metals, these magnesium flakes provide a gentle way to get your essential magnesium intake. So, why is that important? Magnesium is responsible for 325 chemical reactions inside the body and helps support calcium absorption and the immune system. It also helps balance your stress levels, supports metabolism and reduces tiredness and fatigue. So, add a few cupfuls of BetterYou's magnesium flakes to your bath and get all the magnesium you need to get you through those office Christmas parties. 
Price: £3.95 for 250g, £9.95 for 1kg and £39.99 for 5kg. 
Buy: Holland & Barrett and BetterYou online.
What: Banish the winter blues with Lumie's Bodyclock Rise 100 which allows you to fall asleep and wake up to natural light. 
Why: Light treatment is one of the most effective treatments for SAD (Seasonal Affective Disorder) and when you've caught the winter blues an extra burst of natural light can make a world of difference to your mood and productivity. Lumie's Bodyclock Rise 100 provides you with an introduction to the benefits of sleeping and waking to natural light. A chic, contemporary-looking design with a digital clock built-in, Rise 100 features a 30-minute sunrise and sunset as well as an extra few customisations built in to suit your needs. This bedside best friend offers fully adjustable lighting for you to read and relax in, final light intensity for the sunrise and a nightlight option for the end of the sunset. For those who want a little bit more, the Bodyclock Glow 150 offers a selection of gentle sounds to doze off and wake up to. 
Price: Lumie Bodyclock 100 is £79.00 and Lumie Bodyclock Glow 150 is £99.00. 
Buy: Amazon and Lumie online.
What: Say goodbye to sleepless nights with Form Nutrition's new all-natural range of Nootropic ZZZZ supplements. 
Why: British brand, Form Nutrition is offering plant-based nutrition to enhance the body and mind with its range of Nootropic cognitive supplements formulated by the highly qualified nutritionist, Dr. Adam Collins, PhD. ZZZZs are designed to support a natural and regenerative good night's sleep by combining calming amino acids, Magnesium and Zinc. Each capsule contains 5-HTP, a natural amino acid which the body uses to make serotonin and melatonin. These are both critical for our happiness and sleep. Amino acids L-Glycine and L-Theanine are also present as they reduce sleep onset time and increase sleep quality. Magnesium is added to support a chemical messenger in the body which promotes sleep while Zinc is an essential mineral and antioxidant involved in many enzyme processes that increases both sleep quantity and quality.  
Price: £19.00
Buy: Form Nutrition online.
What: Swedish app Remente is here to show us how technology can put personal development back in our control – and it's free. 
Why: Whether you want to improve your mental wellbeing, productivity or practice mindfulness, Remente combines psychology with brain and mental training to help you reach your goals and lead a more balanced and healthy life. The app is a safe space for reflective and mindful moments that both individuals and organisations can use. It includes a 'journal' function which allows users to log their moods by choosing from five smiley faces that describe how they're feeling. Users can create a personal day plan and set goals by filling out a 'Wheel of Life' to help restore balance through life-changing habits and behaviours. Remente also has a library of more than a hundred resources, tools and courses to help its users improve areas of their personal and professional lives. 
Price: Free download for both iPhone and Android users. A premium version is available for £11.99/month for one month, £3.75/month for 12 months or £249.99 for a lifetime membership. 
What: Strengthen your body and your mind with Raw Pilates' new Power Reformer class. 
Why: Adding a cardio element to a session of full-body conditioning and toning, Power Reformer is the new small-group Raw Pilates class getting you in shape this winter. This dynamic total body workout focuses on your core, lower body, arms and obliques to put you through your paces while reaping the benefits of a Pilates session. Targeting the smaller and often neglected muscles in your body, Power Reformer will leave you feeling firmer, longer and leaner. It's a must after a long day hunched over your desk at work.  
Price: From £25 a class. 
Where: The Laboratory, 1a Hall Ln, London NW4 4TJ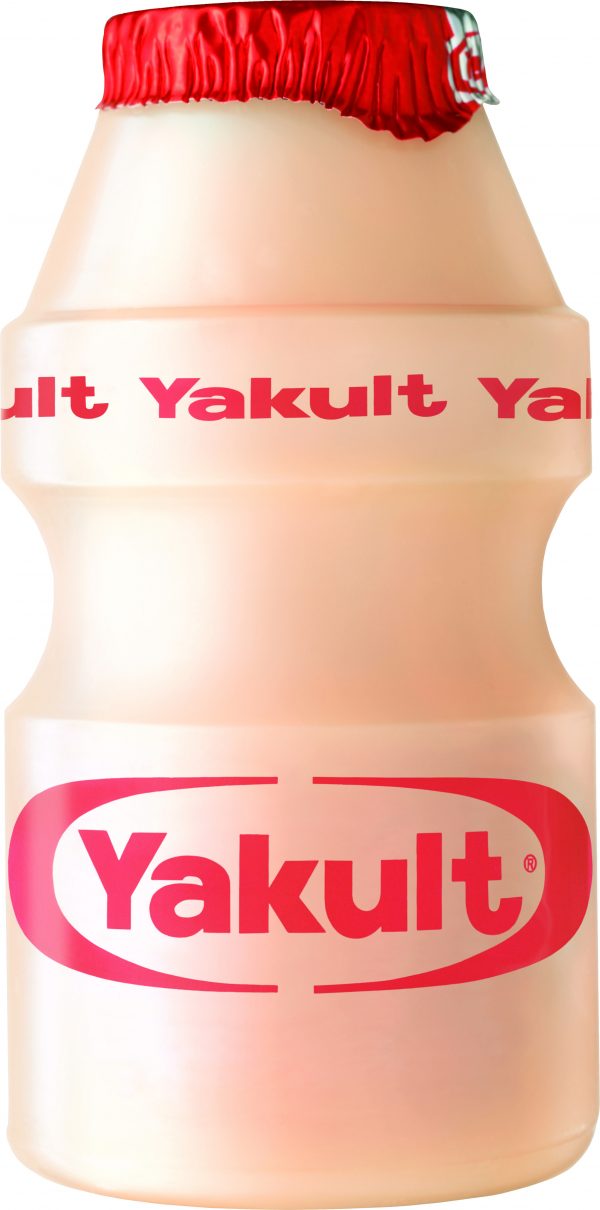 What: Self-care can be as simple as a Yakult drink every morning. 
Why: Japanese drink, Yakult is a dinky fermented milk beverage containing a minimum of 6.5 billion cells of Lactobacillus casei Shirota, a unique strain of bacteria that helps support gut health. If you want to well and truly ward off the common cold this winter then the first step is to make your gut health a priority. The brand recommends that you eat a wide range of fibres and plant-based foods. Avoid processed foods as much as possible and drink a daily Yakult in the morning to maintain a healthy balance of good, immune-boosting bacteria in your gut. 
Price: £3.00 for a pack of seven. 
Buy: Nearly all major supermarkets nationwide.