If you are looking for the best video software to enhance your clips, make sure to read this article to find a solution that suits you best. There are numerous programs with extensive toolsets and advanced functionality that can help you solve this task. Some of the products are suitable for novice users, while others have a steep learning curve. This article dwells on the best 5 paid and free video editors you can use at your disposal.
How to Choose the Best Video Editing Program
Picking the right product for video post-production may seem a real challenge, especially if you are an inexperienced user. First of all, it is necessary to determine your creative goals.
Pay attention to such aspects
Whether you need advanced functionality
Which device you are going to use
What is your budget
Camera compatibility
Whether your projects require

MXF file converters

Initial purposes (commercial or personal use)
Keep reading the brief overviews of the most prominent products currently available on the market and choose the one that will best work with your projects.
Top 5 Programs That Can Ramp Up your Video Editing Game
If you don't want to go on the path of piracy and want to use legal products, this selection of the best video editors will be the right solution. By using their tools, you can considerably facilitate your workflow and boost your productivity. All of them can work with almost all formats, including the industry-standard MXF file. Moreover, with these products, you can give a special touch to your clips.
Movavi Video Editor Plus 2021
If you are looking for effective video software for creative minds, this option will be the best fit. Movavi Video Editor Plus 2021 has an easy learning curve, making it a great option for aspiring filmmakers and videographers who want to enhance their clips with the help of various effects quickly. In addition, it has a well-thought-out interface with an assortment of filters and effects.
This program has a pro-level cropping tool and allows you to use pre-designed intros and titles, making it perfect for quick tasks. Another advantage of Movavi Video Editor Plus 2021 is its helpful Chroma Key tool. With it, you can quickly change backgrounds in your videos.
It is possible to adjust the transitions and complement your projects with funny stickers and other elements. Unfortunately, the program doesn't include a built-in video converter, but you can get one by visiting the official site of the Movavi company.
Shotcut
Shotcut is an open-source product that will suit the needs of both novice or experienced users. Besides well-elaborated features, the software is packed with revolutionary tools. The strongest advantage of this program is that it is absolutely free of charge. Shortcut supports a bevy of video formats so that you can import a file of your choice. The program allows for the screen, webcam and audio capture, and 4K video enhancement. You can also make the most out of color correction and grading, video wipe transitions, tone mapping HDR to SDR, JACK transport synchronization, and more. It is possible to complement your project with numerous filters and artistic tools, which you can hardly find in any other product for video enhancement for free. In addition, all the parameters are customizable, so adding an upscale feel to your film will be a breeze. Finally, the program is compatible with multiple operating systems so that every user can take advantage of its functionality.
Lightworks
Lightworks is a full-featured video editor that earns a decent spot in the industry. Professional filmmakers widely use it to produce full-length movies. You can work with any commonly-used video file and export your films just with several clicks. The software incorporates a rich array of built-in effects, such as Vectorscope, Magnifier, Histogram, etc. You can also enhance your films with hundreds of 2D & 3D titles and text animation effects. By accessing royalty-free media, you can easily find an engaging object to add to your movie.
Numerous experts choose Lightworks to work on complex projects that require professional tools. While AI tools suffer from the drawback of allowing minimum involvement on your part, you'll still have access to a small number of manual settings. The developers have put much effort into making their video editing software fast and efficient. It is updated automatically. In every new version, they add new features, fix bugs, and make various improvements.
HitFilm Express
HitFilm Express is one of the products produced by the prominent company FXhome. It is a well-elaborated product with amazing functionality and versatility. HitFilm Express is a free alternative to its main contender HitFilm Pro. The bragging point of this program is that it is supplied on the market absolutely free of charge. They are very similar in terms of functionality. However, the free version has relatively limited features. Built-in voice recorder, 400+ effects and filters, unlimited tracks and transitions, support from a filmmaking community – this is just a glimpse of what the developers offer to their users.
Advanced users can use manual editing tools. If you don't have much time, you can apply handy filters to enhance your videos in a few minutes. Whether you are a professional or beginner, this software is a great option to consider.
iMovie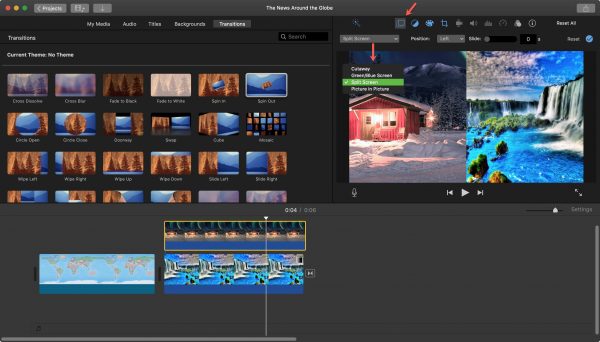 If you are an iOS or Mac OS user, you can make the most out of the simple video editing tool – iMovie. Despite the minimalist set of features, it offers the option to tweak your videos and make them shine in a new way. Using the convenient timeline, you can crop, trim, rotate, speed up and slow down your footage. Also, the program incorporates cutting-edge tools for media organization, color grading, speed, narration, green-screen effects, and soundtrack in your digital movies. iMovie has an intuitive interface and simple toolset, which makes it a perfect option for aspiring videographers.
Final Word
If you are on the lookout for an effective video editing program, this selection will certainly come in handy. Even if you are a total newbie to the video enhancement world, you can find a product to your taste. Finally, in case you feel like you don't have enough expertise in modern technologies, this article can give you an additional dose of motivation for learning something new.