Are you a last minute Larry? Half a job Harry? Well, if you've yet to buy a V-Day pressie for your special someone – here's ten gifts for the lady in your life. Let's get shopping:
Last Minute Gifts: For the Music Lover
What: The personalised metallic soundwave print, available to purchase from notonthehighstreet.com, are created by House YVE prints in their Bristol based studio. A stunning metallic personalised print designed for music lovers, featuring your favourite song, in the format of visual sound waves on coloured paper backgrounds.
The Lowdown: This striking personalised sound waves print is a great present to invoke those treasured memories. Featuring the 'first dance' song, it makes for a perfect wedding or anniversary gift – or a great Valentine's Day gift for anyone. Enter the song title and artist name when ordering, and they will convert that track into a visual waveform. What you see is the whole song from start to finish.
Price: £30
Where: Order here
Last Minute Gifts: For the Beauty Chick
2. Cressida Bell x Royal Academy of Arts
What: This toiletries bag in a one-of-a-kind design by London-based artist Cressida Bell, and is part of a larger collection produced in collaboration with the Royal Academy of Arts.
The Lowdown: This large, zippered pouch is everything you need to hold cosmetics; but its exclusive design makes it a must-have. Inspired by Walter Crane illustrations in Royal Academy's archive, Bell's love of textiles merges well with Crane's bird imagery in this springtime design.
Price: £16
Where: Order here​
Last Minute Gifts: For the Art Fan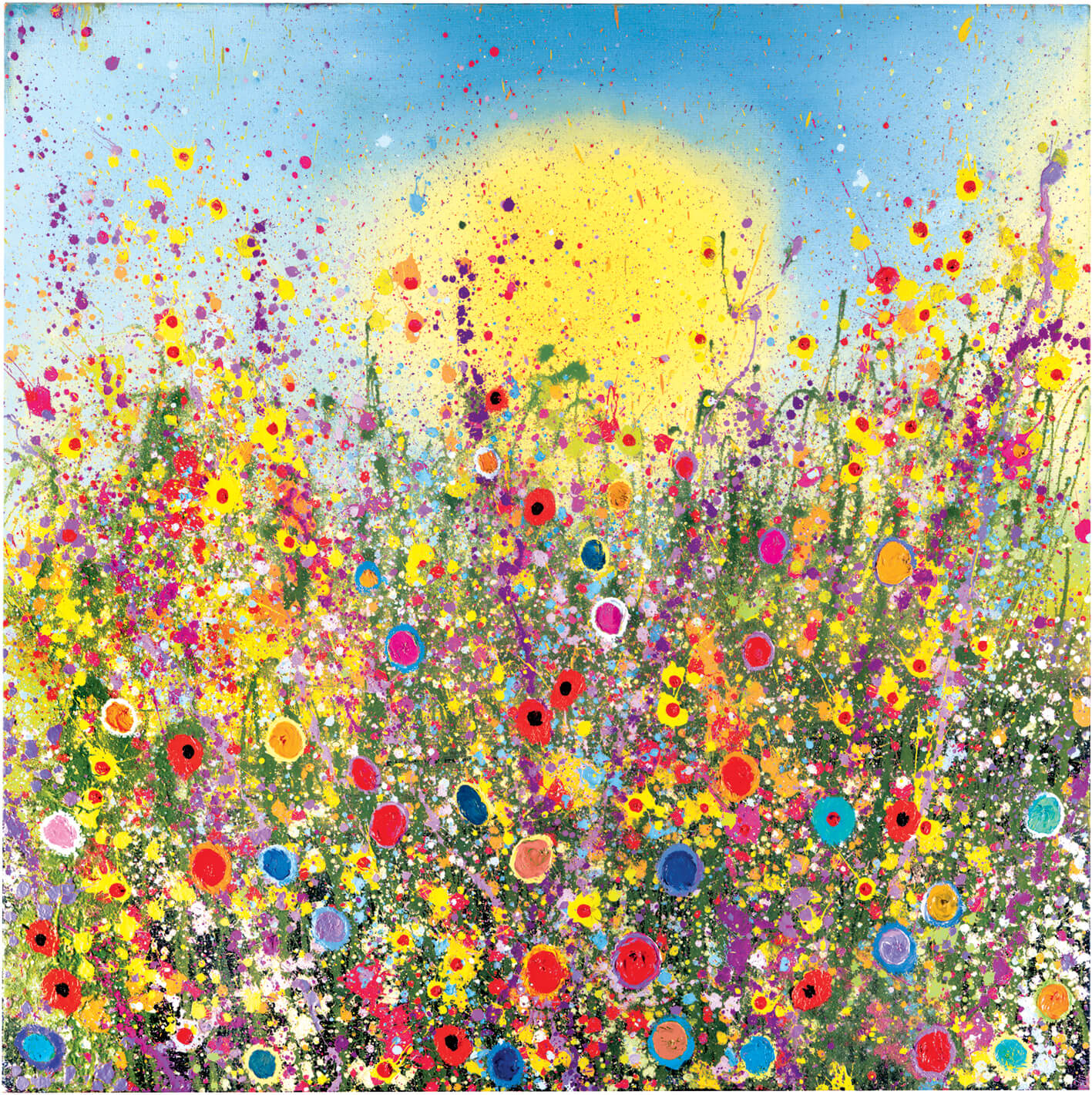 What: Flowers have a special ability to communicate something of the fragility and beauty of romantic love. Lasting infinitely longer than a bunch of real flowers, artist Yvonne Coomber's original flowerscape paintings will delight that special art-loving someone this Valentine's day. Yvonne's mixed media constructions often include glitter, gold leaf and multiple layers of rainbow-strewn pigments and paint that come together to create a perfect harmony and, with titles such as "I am So Full of Love" and "A Thousand Kisses Deep", Yvonne's artwork touches the heart in a special way.
The Lowdown: Yvonne's highly sought-after paintings sing of tumbling hedgerows, tangled meadowlands, open moorland and magical forests. An original painting, printed canvas or fine art print displayed in a special place in your home ensures that the kaleidoscopic wildflowers will touch your heart and soul forever.
Price: Start at £120 (+P&P)
Where: Order here
Last Minute Gifts: For the Pampered Queen
What: The theory goes that the inside of your home is a reflection of you and the organisation within should reflect the life you want to live. STORE is here to help you streamline and simplify your home with its vast range of innovative storage and organisational products.
The Lowdown: Treat your loved one to a soak this Valentine's Day with the help of the Aquala Bath Caddy. Designed by Luciano Lorenzatti, this bath caddy is the ultimate bath time accessory. This gorgeous unit is made from bamboo and has a neat wine glass holder and foldaway book rest, keeping your favourite book and glass of wine safe from getting soggy. Better still, it will expand to fit even the largest bathtub, so lock the door, lay back and chill out this Valentine's Day.
Price: £45
Where: Order here
Last Minute Gifts: For the Cheese Connoisseur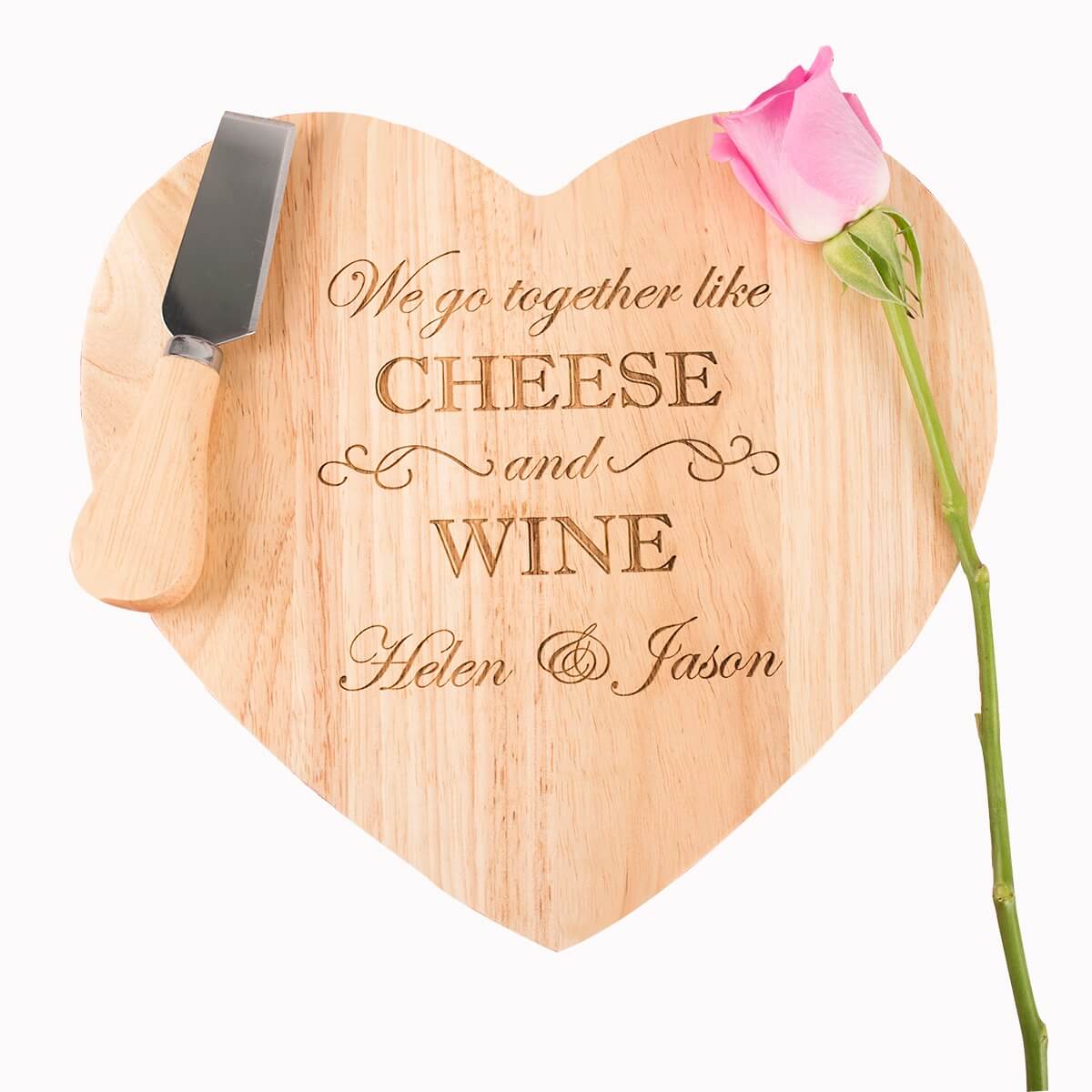 What: GettingPersonal.co.uk is a leading online gift retailer, who specialise in beautiful personalised gifts for every occasion. From homewares to jewellery, there's something for everyone, and high quality printing, engraving and embroidery means that each gift is completely unique.
The Lowdown: The Personalised Heart-Shaped Wooden Cheeseboard Set is perfect for your other half this Valentine's Day. Complete with two cheese knives and one cheese fork, the quality wood is engraved with your choice of names for a truly stunning, bespoke gift.
Price: £24.99
Where: Order here
Last Minute Gifts: For the Flower Fanatic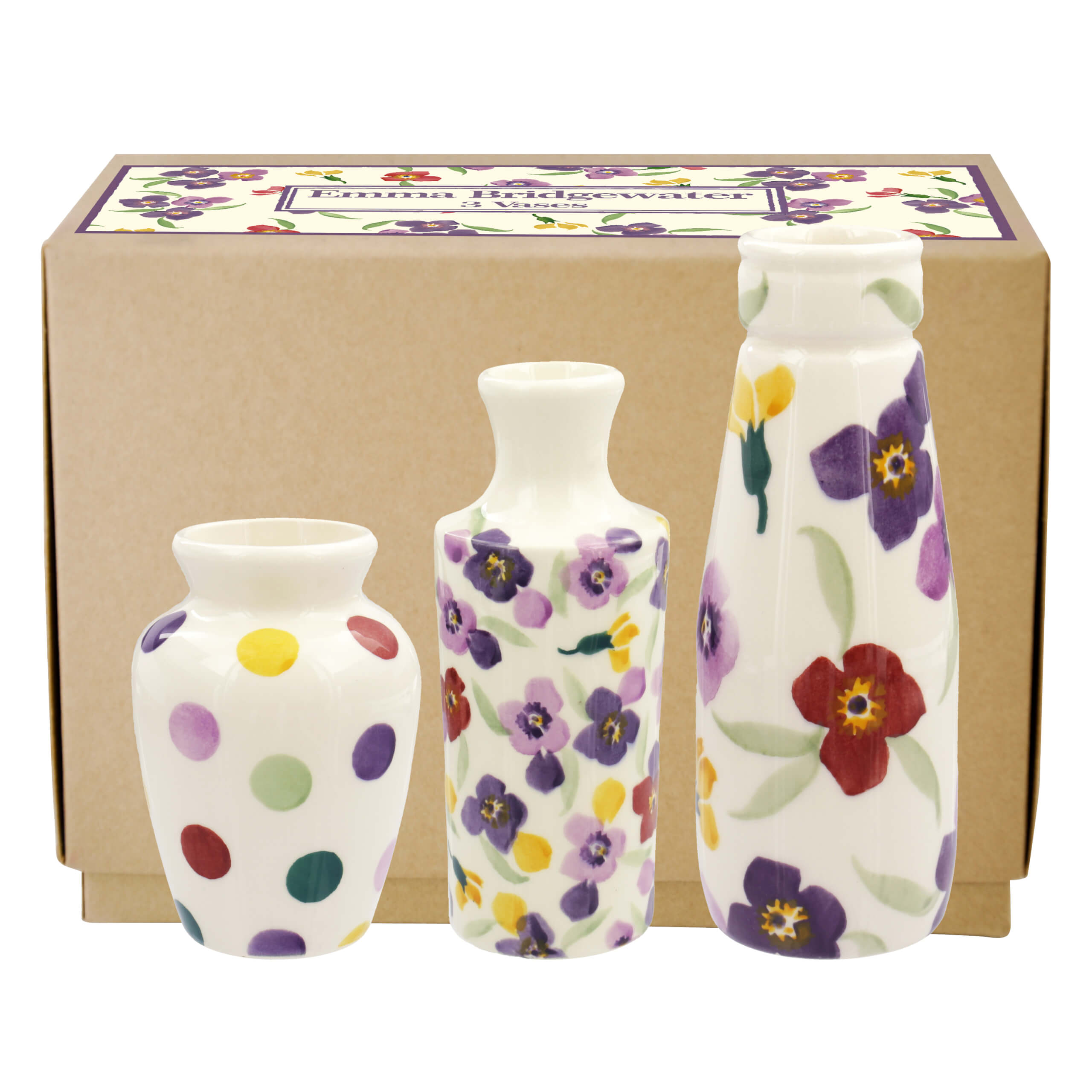 What: Emma Bridgewater pottery is hand-made and decorated with care in England, using traditional techniques.The Wallflower pattern was inspired by English wallflowers that bloom in spring, with all flowers applied by hand using delicate sponges.
The Lowdown: The Wallflower set of 3 vases makes the perfect gift for Valentine's Day, that will last beyond the special day. Beautiful grouped together or dispersed around the house, the Wallflower vases are ideal for showcasing vibrant spring flowers.
Price: £34.95
Where: Order here
Last Minute Gifts: For the Zen Queen
What: Part-charming with a hint of attitude, these Damselfly candles from B London Boutique mix inspiring quotes, bad-ass wisdom and reminders that you are the ultimate 'Girl Boss'.
The Lowdown: These candles are hand poured in Australia and come in an array of scents to whisk you away from your daily stresses. Made with non-toxic wax, spark a match and enjoy the smells of creamy coconut,  amber and cedarwood or Anjou pear and apple. Not only are these smells intoxicating, but you'll be left empowered (or humoured) by your quote of choice.
Price: £39.95
Last Minute Gifts: For the Trendy Gal
What: All designed in their Brighton studio, Sugarhill Boutique's latest collection is sure to have youstanding out from the crowd. With pretty detailing, exclusive hand-drawn prints and must-have embroidery this season's designs offer flattering, easy to wear pieces with a one-of-a-kind feel.
The Lowdown: Available in both red and blue colourways the Hello You 'Brighton Top' is the Sugarhill take on the classic striped Breton. Featuring a playful embroidered message on the pocket and classic nautical inspired stripes, this statement piece is a wardrobe essential no matter the season.
Price: £34
Where: Online here
Last Minute Gifts: For the Snoozer
What: 
eve Sleep are launching ​a​ 
limited edition​,​ 
personalised pillow collection​ 
which have been designed by Supermundane, just in time for some pillow talk this Valentine's 
​Day.
The Lowdown: eve Sleep is a pioneer of premium sleep solutions, promising a more energised morning and productive day thanks to a guaranteed great night's sleep.
Price: One Pillow £64/ Two Pillows £122
Last Minute Gifts: For the Chocoholic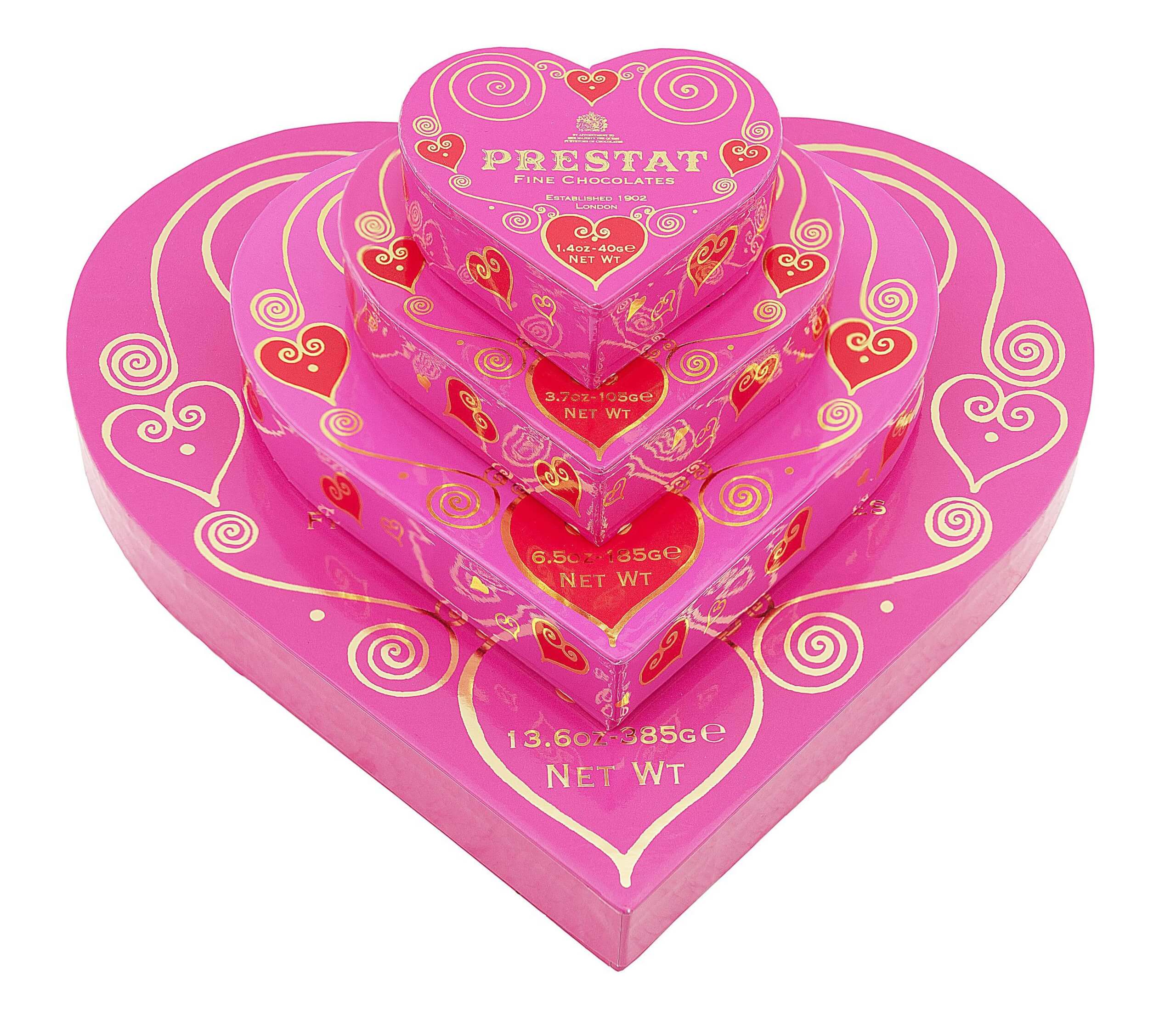 What: Pretsat's legendary Heart Boxes are sure to make a loved one swoon this Valentine's Day. The iconic design of the charming pink and gold box means you don't even need to wrap them up.
The Lowdown: London's greatest chocolatier makes all its chocolates in their artisan London kitchen. The Heart Box is filled with their most popular chocolates including creamy caramels, crunchy nut clusters and renowned rose and violet crèmes.
Price: From £8.50
Where: Order here
One for luck.. 
Last Minute Gifts: For the Bed Head
What: Forman & Field delivers the finest speciality foods and restaurant quality dishes straight to customer's doors. Part of Britain's oldest salmon curers, H. Forman & Son, customers can be assured that all products are of exceptional quality and sourced from artisan producers and family-run specialists.
The Lowdown: Treat your loved one to a luxury breakfast in bed this Valentine's Day with this artisan hamper from Forman & Field. Their 'Breakfast in Bed' hamper contains everything you need to start your Valentine's day morning in style, containing Forman's Grade One Smoked Salmon, Peter's Yard Crispbreads, Chapel Down Brut Reserve, Pear & Lemon Conserve and Paddy & Scott's Morning Coffee.
Price: £47.95
Last Minute Gifts: For the Booze Fan
We're feeling pretty lucky…
What:  A blend of decadent Belgian chocolate and Baileys Original Irish Cream, Baileys Chocolate Luxe is utterly indulgent – and completely unforgettable.
The Lowdown: The fusion of luxurious Belgian chocolate, Irish Whiskey and cream has resulted in a rich drinking experience that brings together two adore favourites into a decadent treat. This is a pure, unadulterated molten chocolate pleasure. It's best served over ice.
Price: £18