You can't help but love a little blow dry – they make everyone feel so lovely and swishy. Here's our favourites in London:
1. For the Girly Blow Dry: Benefit
What: At their fantastic Carnaby Street location, the Blowout by Benefit is an easy, expertly done 30-minute blow dry. It's one of those blow drys that will last for days – and their friendly staff will help find the perfect style for you. A great way to get ready for a date, it's fantastic to have a beautiful place where you can have ALL your beauty treatments under one roof – they also offer Shellac manicures, waxing and full makeover. Don't leave without trying out some new make-up out, and investing in a Roller Lash mascara, it's totally worth it. Pamper perfect.
Where: 10 Carnaby Street, London W1F 9PF
How Much: £26.50
2. For the Quick Blow Dry: Blow LTD
What: Blow LTD is the place to go for a fast pamper; all the services take less than 25 minutes, with a simple 'menu' of treatments available. The salon is located near Covent Garden, tucked away in pretty St James' Court. The blow dry to go for is the 'Power Blow' which will leave you looking like you've stepped off the set of Mad Men.
Where: Covent Garden, 8 Slingsby Place, St Martins Courtyard, London WC2E 9AB
How Much: £25
3. For the Luxe Blow Dry: Michael Van Clarke
What: Michael Van Clarke is the ultimate London destination for luxury. The Marylebone salon has a high price tag, but rightly so. Everything from the massage chairs to the lovely staff gives you a 5* feeling with your blow dry. Come to try their Diamond Dry Cut service; its the method of haircut that made the salon famous, and you will leave feeling a million dollars.
Where: Marylebone
How Much: 1 Beaumont Street, London W1G 6DF
4. For the Trendy Blow Dry: Easton Regal
What: This salon is cool. East London cool. This recent addition to Clerkenwell offers a fantastic range of treatments, but the colour is up there. They specialise in free-hand highlights, which are great for more subtle beauty looks, and, of course, the Shoreditch dip dye. They also offer blow dry lessons, so you can re-create the look at home. Winner! 
Where: 84 Clerkenwell Road, London EC1M 5RF
How Much: From £26
5. For the Convenient Blow Dry: Toni and Guy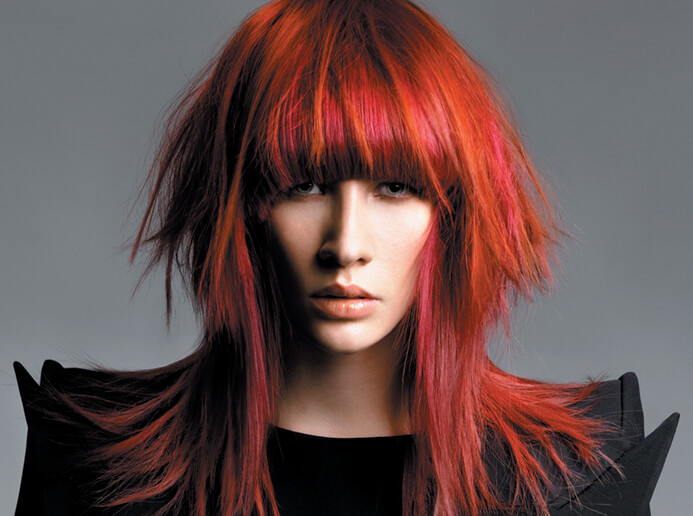 What: It may be an obvious choice, but no list of blow drys would be complete without a mention of everyone's favourite high street hairdressers. The Toni and Guy salons are reliable, quick and easy; the latest opening, a stone's throw from Marble Arch, is great if you're going from work to date and want to look pamper perfect. 
Where: Throughout London, my favourite is the Oxford Circus branch – 28 North Audley Street, Mayfair, London, W1K 6WX
How Much: £32
6. For the Bespoke Blow Dry: Errol Douglas
What: This salon is absolutely fantastic if you're looking for a spot of indulgence. The blow drys here are offered by a blow dry specialist (that exists) who will talk to you before your treatment to find out exactly how you like it. The salon is run by Errol Douglas, a legend in hair one might say, and all the staff cannot speak highly enough of him. It just works for us.
Where: 18 Motcomb Street, London SW1X 8LB
How Much: From £40
7. For the Unusual Blow Dry: Leticia Haute Coiffure
What: This salon, near Baker Street, is not what you'd expect. If you'd like a blow dry that includes a deep neck and shoulder massage, a counselling session and brilliantly shiny hair, then this place is for you. The passionate, bubbly owner will chat happily to you about his passion for hair, and ask you about your love life at the same time. Don't come here if you don't like small dogs or small talk. They also have blow dry masterclasses and a monthly membership package, priced at £120 per month, which allows you unlimited hair cuts, blow drys and hair treatments. Go on, treat yourself. 
Where: 59 Chiltern Street, Marylebone, London W1U 6NF
How Much: From £20 to £40 depending on stylist and length of hair
8. For the DIY Blow Dry: Muse of London
What: This salon is designed for workaholics, time-poor ladies and quickie after-work types. They have a range of services, all of which can be squeezed in post-work – as the salon is open until 9pm. Particularly popular is their Root Bar and Blow Dry Bar; for only £18, you can have your roots dyed and you blow dry your own hair. Equally, for £15 you can have your hair washed and make it picture perfect yourself. Sounds strange, but when you're in a rush, it's actually ideal. If you'd like the whole works done for you, it's only £25 for a blow dry – bargain. 
Where: 24 Mortimer Street, London W1T 3JP
How Much: From £15
9. For the Retro Blow Dry: Rockalily Cuts
What: This quirky salon, in the heart of East London on the buzzy Kingsland Road, is rather unique. It specialises in retro and vintage looks, such as pin-up styles and big braids. It's a fun place to spend time (they serve retro drinks like Dandelion and Burdock, and Cream Soda) – the kooky interiors and vintage crockery gives it a rather non-London feel. We say: come with girlfriends for a giggle and pamper before grabbing cocktails at The Hoxton Hotel.
Where: Kingsland Road
How Much: 205 Kingsland Road, London E2 8AN
10. For the Affordable Blow Dry: Colour Nation
What: This salon is perfect if you're caught in Central London and need somewhere quick and easy. It's located only moments from Oxford Circus, and they often have drop-in slot available. The salon specialises in colour treatments (the clue's in the name) – it's great if you're looking for an ombre, or a flash of bright colour.
Where: 5 Winsley Street, London W1W 8HG
How Much: From £24