We know it. We've reached peak basic. With 
summer holidays
fast approaching and Love Island on all our minds, we took it upon ourselves to find the best summer inflatables of 2017. We sifted through half of the world's plastic to find the least muggy floats in all of the land, and on paper, these lilos are 100% our type. You should see our office right now, it's like a reject shop for latex avocados. It's like The Villa by way of Camden. We say: look like the coolest cat at the pool party this summer with these sassy purchases:
1. For a Brunch Favourite: Urban Outfitters
What: Avocado Pool Float (£21)
The Lowdown: We're starting the list off strong with every millenial's favourite brunch eat: avocado. Maybe if we all stopped spending our money on avocado on toast and started spending our precious cash on avocado pool floats, we'd all be able to afford a house? Get a dose of healthy fat lovin' this summer with this veggie bad boy.
Where: Buy online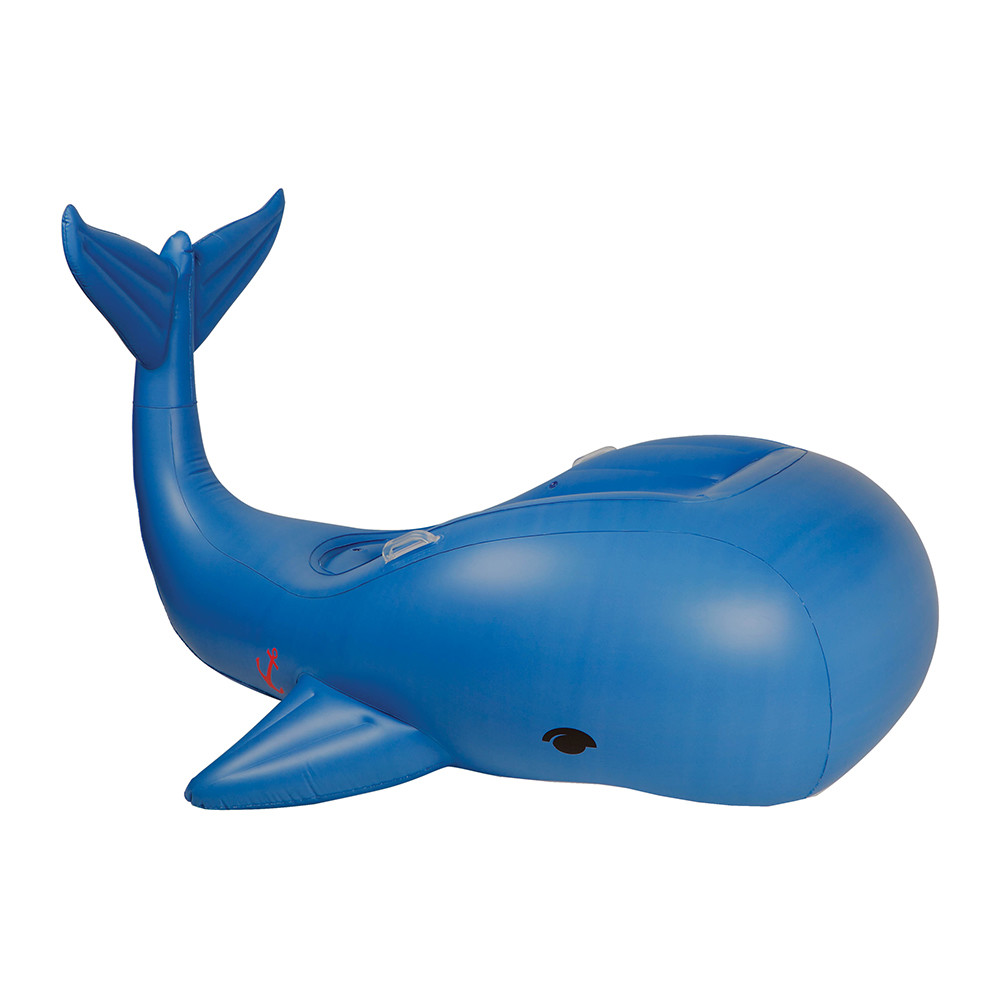 What: Luxe Inflatable Moby Dick (£87)
The Lowdown: For the price of a Ryanair return flight to Bratislava, you could be lounging on this Moby Dick inflatable. Yes, it's not the cheapest thing on the high-street, and you have to stump up a hefty chunk of your wages for your rent, but by golly gosh, isn't it a beauty? There's handles for stability, and recessed seating so you'll feel like you're having a splash in the sea without leaving the safety of the swimming pool.
Where: Buy online
3. For a Takeaway Great: Pretty Little Thing 
What: Pizza Slice Pool Float (£17.50)
The Lowdown: Pizza is always there in times of urgency; when you're inebriated at 3am and in desperate need of a post-club feed, when you're hungover and you have to order all the carbs and a extra pot of garlic and herb sauce, and now, when you're wanting to laze on the pool waters. Get your mates to buy a slice, and you could form a full pizza. And there's cup holders. This inflatable just keeps on giving.
Where: Buy online
4. For a Fruity Ring: New Look 
What: Red Watermelon Ring Inflatable Pool Float (£15.99)
The Lowdown: We've given you a whale, pizza and an avocado float – but you know what, you can't go wrong with a simple ring inflatable. Strong, sturdy, and in a jazzy watermelon design this is the best £16 you can spend this summer.
Where: Buy online
5. For a Snacking Good Time: Totally Funky
What: Giant Donut (£19.99)
The Lowdown: Who doesn't love a good ringed doughnut? And your sweet, doughy doughnut dreams have become a reality with this dashing giant doughnut ring. The picture doesn't do the doughnut justice, but it's huge. Colossal even.
Where: Buy online
6. For Tropical Vibes: Talking Tables
What: Talking Tables Large Inflatable Pineapple (£24.99)
The Lowdown: 'Club Tropicana drinks are freeeeeeeeeeee'. And they will be when you rock up to your hotel pool with this pineapple inflatable – everyone will want to be your best pal. If you don't use it that often in the pool, as the picture demonstrates – it can also be used as a lovely room decoration at your next Hawaiian-themed party. A small price to pay for such a versatile item.
Where: Order online
7.  For a Cool Crustacean: The Fowndry
What: Sunnylife Luxe Lobster Lie-On Float (£44.99)
The Lowdown: Looking like something balloon-animal botherer Jeff Koons would love to get his Pop Art mitts on, these colourful inflatables are just the holiday ticket for lazing around on the water. The float is available in three different shapes: cactus, pineapple and a lobster. Go for the lobster, everyone loves an inflatable crustacean.
Where: Buy online
8. For Wildlife Watching: Selfridges
What: Luxe Pelican Inflatable (£58)
The Lowdown: Forget your unicorn float, they're so 2016. This year it's all about large water birds: the pelican. If you really want to add a touch of wildlife chic (we're making it a thing) to your summer holiday –  this inflatable bird will do just that.
Where: Order online
What: Inflatable Floating Pretzel Pool Float (£19.99)
The Lowdown: You know the drill; your mum decants the sharing-size bag of pretzels in a bowl, and brings them out at family parties and the crowd goes wild, lapping up the all the salty goodness. Just imagine the look on their faces when you whack out this inflatable pretzel on your next family holiday. Absolute scenes.
Where: Order online
10. For the Insta-Famous Inflatable: John Lewis
What: Sunnylife Luxe Float Inflatable Flamingo (£58)
The Lowdown: If you're reading this, it means you've made it to the end of the piece. We salute you for not ditching us early. It would just feel wrong not to finish with this inflatable – the pink flamingo. These flamingos have been spreading across Instagram like some kind of durable vinyl rash. Every man and his dog have one of these (we're looking at you Tay Tay). Don't be a billy no mates this summer, get buying one of these pink beauties, stat.
Where: Buy online