Looking to mix up your fitness regime? From HIIT classes to interactive workouts, here's the best new gym openings and classes in London this autumn. It's time to get sweaty:
London Fitness Lowdown: New Gym Openings
What: Engine Room is London's first fully integrated rowing studio. Housed in a grade 2 listed building and spread over 5 floors, Engine Room comprises of a personal training studio along with a boutique studio filled with natural light and changing rooms with all the mod-cons and luxury toiletries.
The Lowdown: Engine Room have teamed up with Technogym to bring you the SKILLROW, the first gym rowing machine capable of improving anaerobic power, aerobic capacity and neuromuscular abilities in a single solution. All of their classes are designed around team work so that your stroke rate is the same as your 'team mates', but you can pull at a strength that's right for you. This is a great motivator and really gets you to push yourself further than you would on your own.
Where: St Bedes Hall, London NW1 3PN
2. For a Wellness and Fitness Space: Equilibrium
What: Equilibrium are leaders in resistance training and they've created some of the most dynamic and exciting TRX workouts in the market today. Opening in late November by brothers Niko and Jay, the new gym will bring together a cross section of retail, wellness, fitness and a community hub all under one roof.
The Lowdown: From thoughtfully constructed timetables to efficient class structures, a welcoming co-working environment and innovative and convenient add-on services, Equilibrium's new King's Cross location will be a full-service fitness and wellbeing space. The gym will house two studios dedicated to bespoke personal training and group fitness classes, and two new signature class concepts delivered by an expert team of highly skilled Equilibrium trainers who will work alongside Jay and Niko.
Where: King's Cross, London, N1C
London Fitness Lowdown: New Gym Classes
3. For a Full Body Workout: Core Collective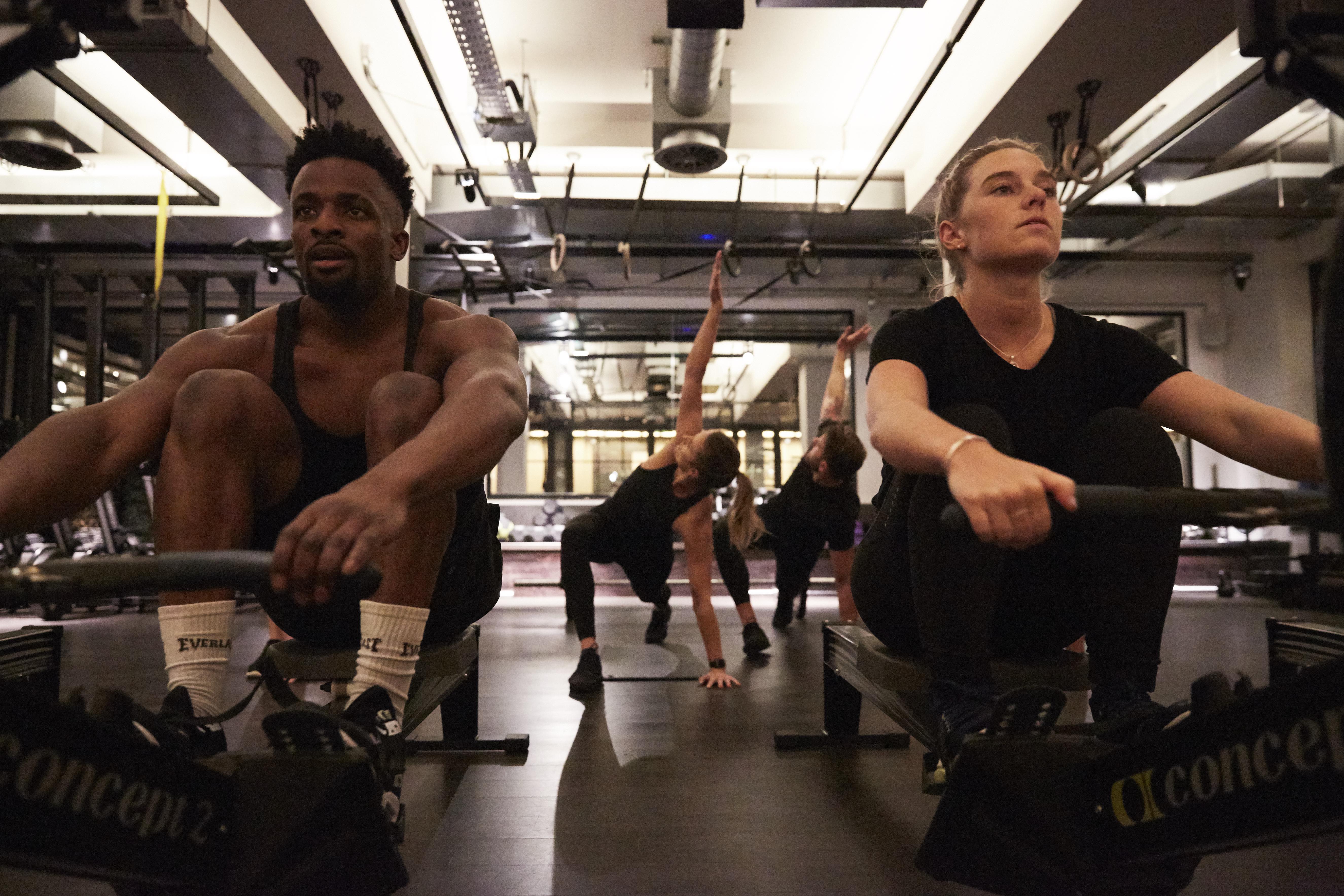 What: Core Collective has developed an effective all-round fitness classes, LIFT+ROW. The class consists of 45-minutes high intensity interval training, based around three main pillars; cardio, strength and endurance.
The Lowdown: Combining specific drills on the rowing machine with floor-based intervals, LIFT+ROW uses free weights, kettlebells, barbells and bodyweight, to give a full body workout. You will use the high intensity intervals to spike heart rates and promote cardiovascular fitness, as well as use lower and longer duration rowing drills for fat burning and active recovery work, resulting in exceptional fitness gains.
Where: 45 Phillimore Walk, London, W8 7RZ
4. For Water-Based Fun: DW Fitness First
What: DW Fitness First has launched a brand-new water based fitness class, H2O HIIT, bringing functional training into a new and cooler studio – the swimming pool. H2O HIIT revolutionises water based exercise classes – offering an intense and high calorie burning class filled with HIIT moves revitalised for the pool.
The Lowdown: Made up of five circuit stations, the H2O HIIT class includes group drills and challenges, each with a specific focus, including Resistance, Cardio, Fight, Core and AMLAP (as many lengths as possible) and different apparatus to create resistance in the water. A new fitness challenge away from the gym floor, H2O HIIT uses the properties of the water to apply resistance to each move and promises a full body workout that will have you burning calories for up to 24 hours post class.
Where: 47 Bishopsgate, London EC2N 4AJ and 26-28 Hammersmith GroveLondonW6 7HA
What: Focusing on the four principal areas of lifting, the new Form and Focus class at BXR has been specifically designed to help you perfect your performance in the gym, and build a strong and healthy foundation for your training regime.
The Lowdown: Classes are taught by the elite team of Sweat by BXR trainers in a small group environment of just 12 people per session, to ensure coaches can focus with intense precision on each individual, helping to perfect both form and technique. The class allows you to concentrate on the areas you wish to specifically target, aiding you to take your training to the next level and enhance results.
Where: 24 Paddington St, Marylebone, London W1U 5QY
6. For a Low Impact Workout: FLY LDN
What: Achieve your fitness goals and tone yourself to perfection, without putting unnecessary pressure on your joints and muscles, in the brand new Dynamic Pilates class from FLY LDN in Aldgate.
The Lowdown: This fast-paced, mat-based Dynamic Pilates class helps you to improve flexibility, strength, posture and alignment. Taught by a selection of elite trainers, the class strongly focuses on form and core strength. Learn how to utilise your own body weight to build initial strength and progress to using additional props like dumbbells, for a balanced, more challenging, full body workout.
Where: Fibi House, 24 Creechurch Ln, London EC3A 5EH
7. For Boxing Technique: Another_Space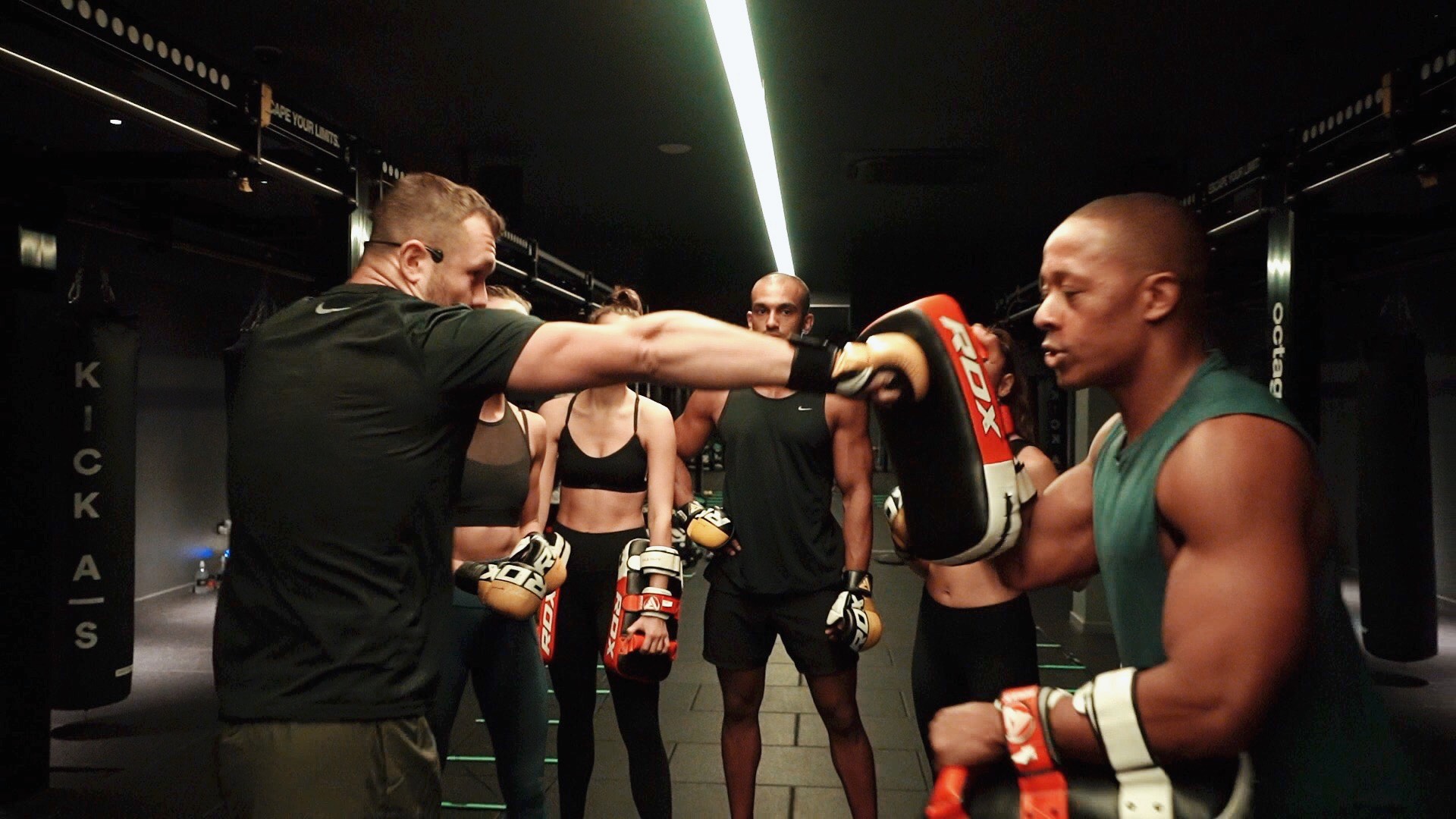 What: Another_Space in Bank have created a brand new class, which is far from your normal workout. Another_Round essentially focuses on mindset and skills such as coordination that are necessary for perfecting your boxing technique.
The Lowdown: This class requires every ounce of stimulus your body and mind needs to master the perfect technique and get you fighting fit for the HIIT_Space . You will use the eight limbs method along with footwork drills and pad work to lead you to the bag. Ideal for the people who put in work and want to have some fun in the process – whether you are searching for a strong body, a mean uppercut, or to find your confidence.
Where: 40 Coleman St, London EC2R 5EH