Tartan, or plaid as our American friends would call it, is coming back. However you wish to label this heritage fabric, all that matters is that it's on your radar. Now don't get me wrong, we at About Time are no die hard trend followers and nor would we encourage you to be. It's very possible you may read this article and still think that you just don't see it, but as long as I have opened your eyes to the transformation of this once dowdy design, my fashion diva will be satisfied.
Immediately, when you think of tartan or plaid, Scottish reeling or cowboys spring to mind – kits and flannel shirts a plenty. However in recent seasons we have seen a comeback on the catwalk that has been heavily embraced by the high-street. Now that's great if you're into navy and forest green hues; it actually may have provided quite a nice little mix up to your winter wardrobe. BUT, what got me very excited at this season's AW14 catwalk shows was an almost electric, acid wash given by designers like Altuzarra and Delpozo to the color pallet of the plaid filled runway.  This opens up a whole new dimension to the fabric, with bright bold and modern colour combinations taking over, allowing those less traditional, more colour loving among us to get in on the party.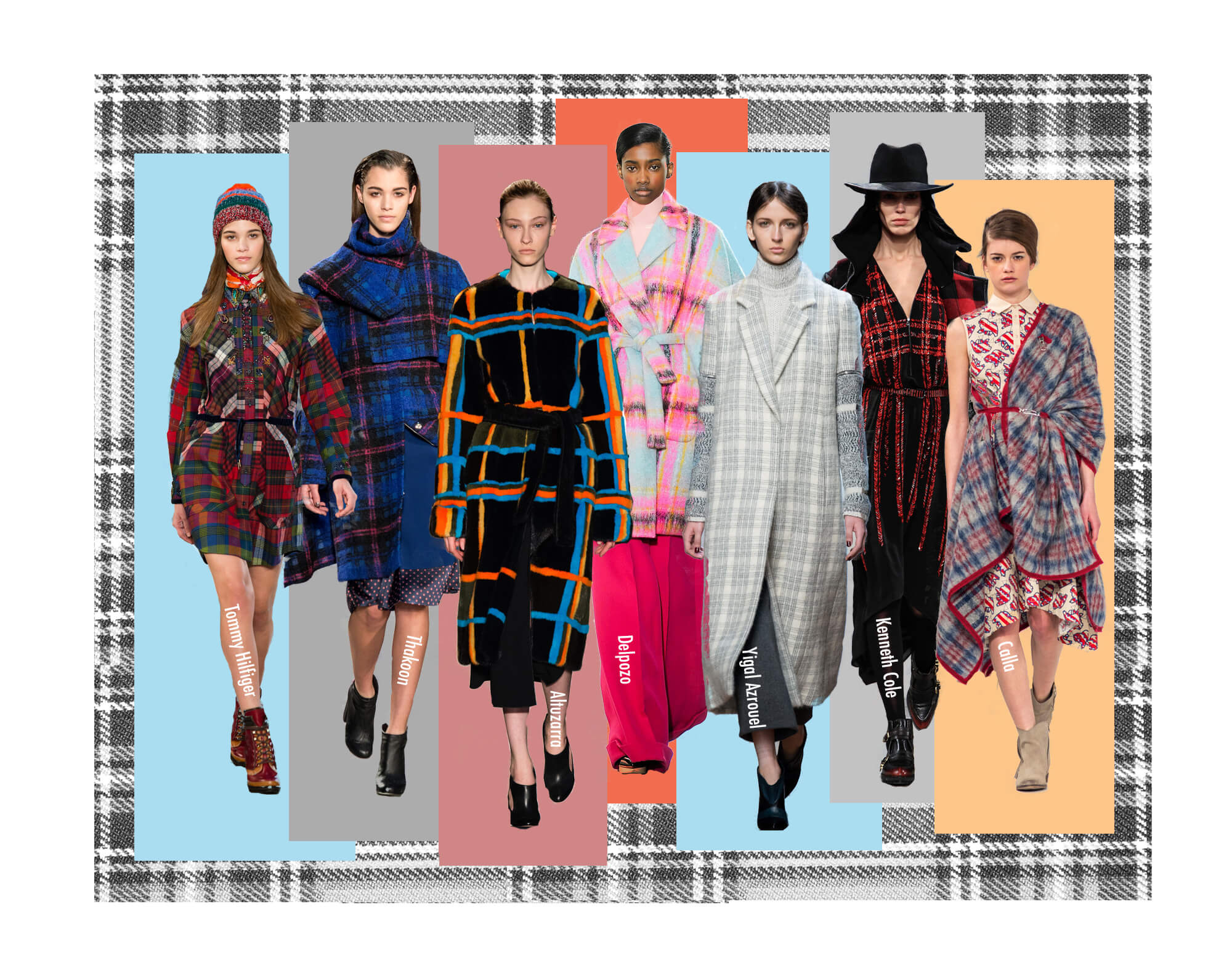 As well as these extreme makeovers there were a number of beautiful, less drastic interpretations. If you still see your self as a bit of a cowgirl, Tommy Hilfiger had some delightful modern twists to the plaid shirt, and Kenneth Cole jazzed up the traditional red by using beading to create the well known pattern. Or, for an even more neutral feel, Yigal Azrouël's oversized coat in light grey is just dreamy.
In short, the interpretations are endless and whilst following trends is not a necessity, if there has ever been one for everyone, this is it.