We love starting the new year with a fresh outlook, but what we don't love is the bombardment of diet plans, macro counting and 'healthy' food swaps. We should celebrate food, not demonise it. Everything in moderation, that's our motto. If you're finding your feet fitness-wise, or ready to try something new – we've discovered the best new gym openings, classes and events in London. It may be a new year, but we're not striving to be 'new' – we're still the same person, and we're totally ok with that. Let's get ready to sweat:
The January Edit: New Gym Openings in London
1. For Weights and Cardio: Barry's Bootcamp
The Gym: Barry's Bootcamp has opened the doors to its fourth London studio, Barry's SW1, in Belgravia. Accommodating classes of up to 53 clients, Barry's SW1 offers the tried, tested and much-loved Barry's studio experience, enhanced by their trademark mix of red lights, mirrors, nightclub spec sound system, Woodway treadmills, and training from the country's best instructors.
The Classes: Barry's is the original high-intensity workout. It burns up to 1,000 calories in one class (yes, really), tones muscle, maximises fat loss, and increase your metabolism, so you actually burn calories even after class is over. The original classes combine 25 minutes of cardiovascular work on the treadmill with 25 minutes of strength training on the floor. One of the best new gym classes in London, for sure.
Where: 16 Eccleston Yards, Eccleston Place, London SW1 9NF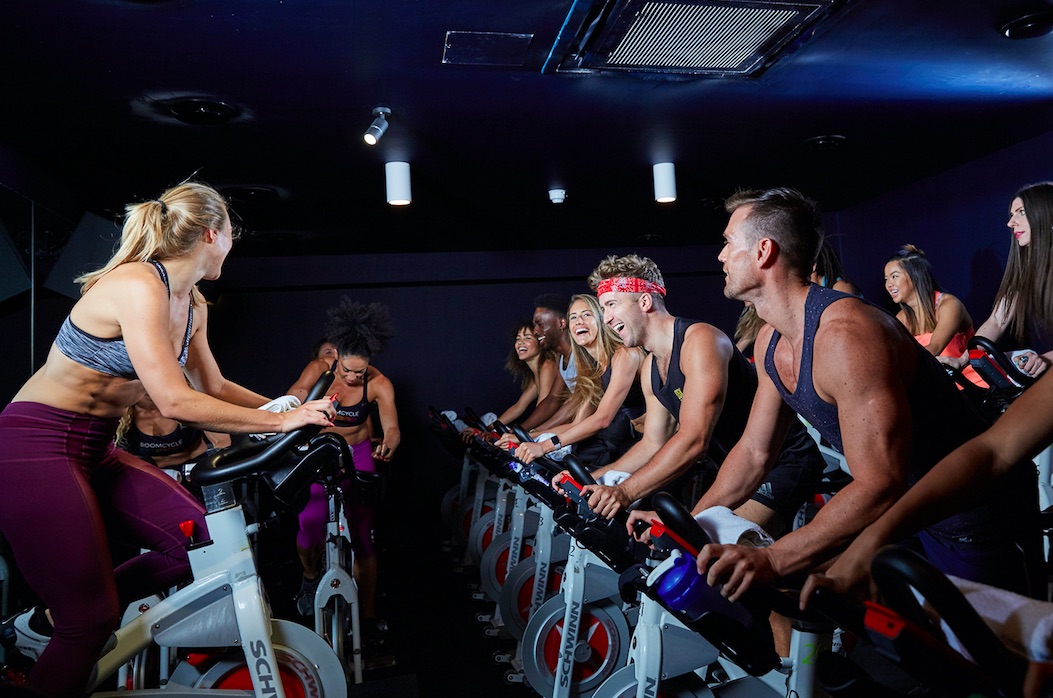 The Gym: Boom Cycle have just opened their fourth site located a stone's throw away from Monument Station. One of the best new gym classes in London for spin lovers – their new digs is kitted out with state-of-the-art Funktion-One sound systems and top of the line Schwinn bikes, creating that imitable club-like atmosphere that Boom Cycle is recognised for.
The Classes: The new site offers Boom Cycle's signature class format combining boom-busting moves with badass tunes and weights for a full body workout for the mind and body. With the lights low and a world-class sound system, riders are swept away and immersed into the ultimate 'party on a bike' experience. Their daily rides are led by expert motivators and have been adopted into the daily lifestyle of their Boom'ing community. Boom Cycle caters to all abilities but most importantly is here to encourage you, high five you, make you sweat and support you.
Where: 8 Lombard Court, London EC3V 9BJ
3. For a Variety of Classes: Another_Space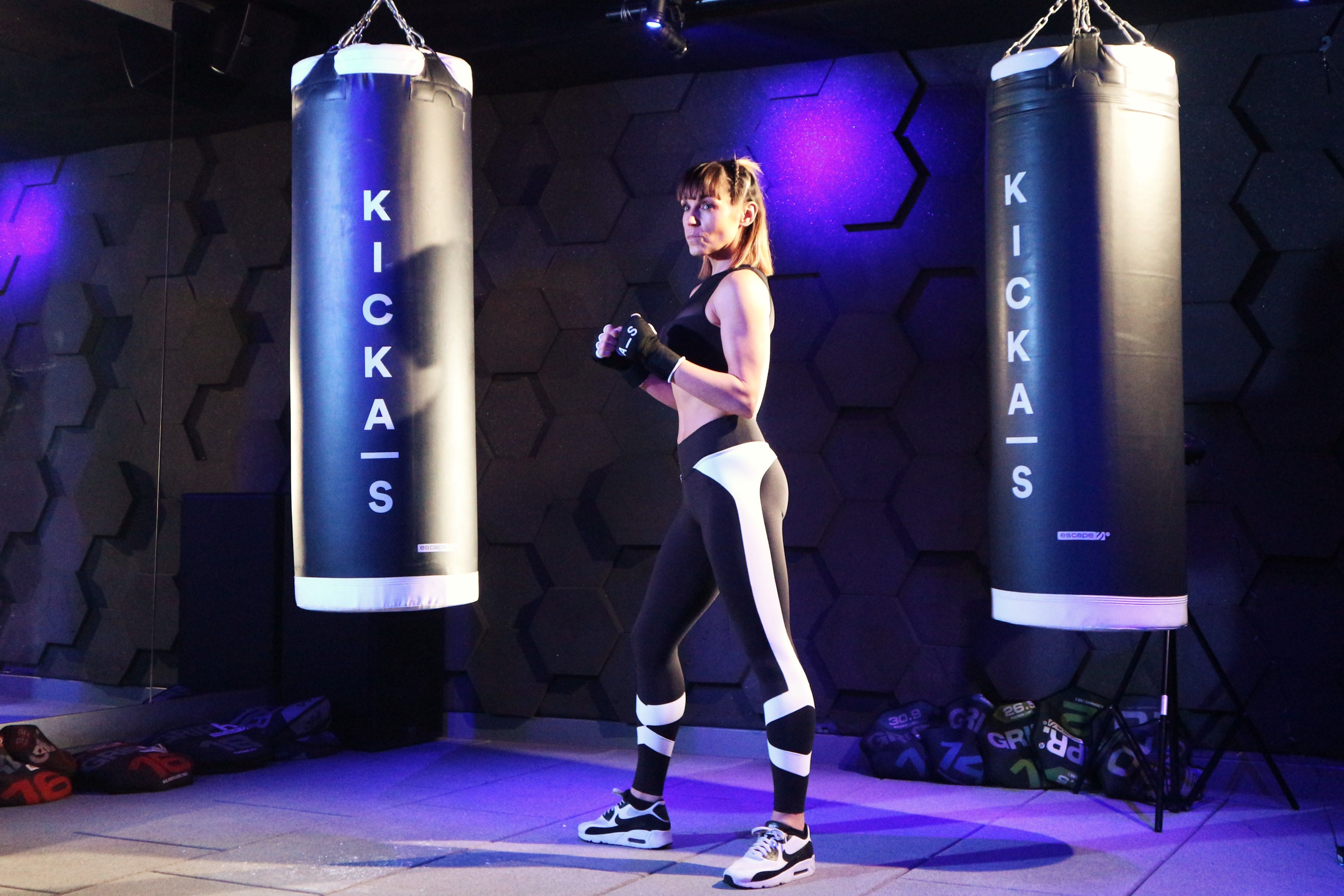 The Gym: Another_Space have opened their second location in Bank, and the new studios features top notch facilities, all the mod cons, luxury shower products and a smoothie bar for after-class treats. Another_Space's new location is a 'pay-as-you-train' studio, ditching traditional membership fees.
The Classes: The fitness studio specialises in HIIT, cycle and yoga – all of which makes up its cross-training philosophy. Classes include hot yoga, a 60 minute workout focusing on strength and flexibility in equal measure. Working in 32° infrared heat, the muscles gain the benefits of the heat without the dehydration factor. And spinning for maximum calorie burn with intervals and tempo for full-body strength and tone.
Where: 40 Coleman street, London EC2R 5EH
The January Edit: New Gym Classes in London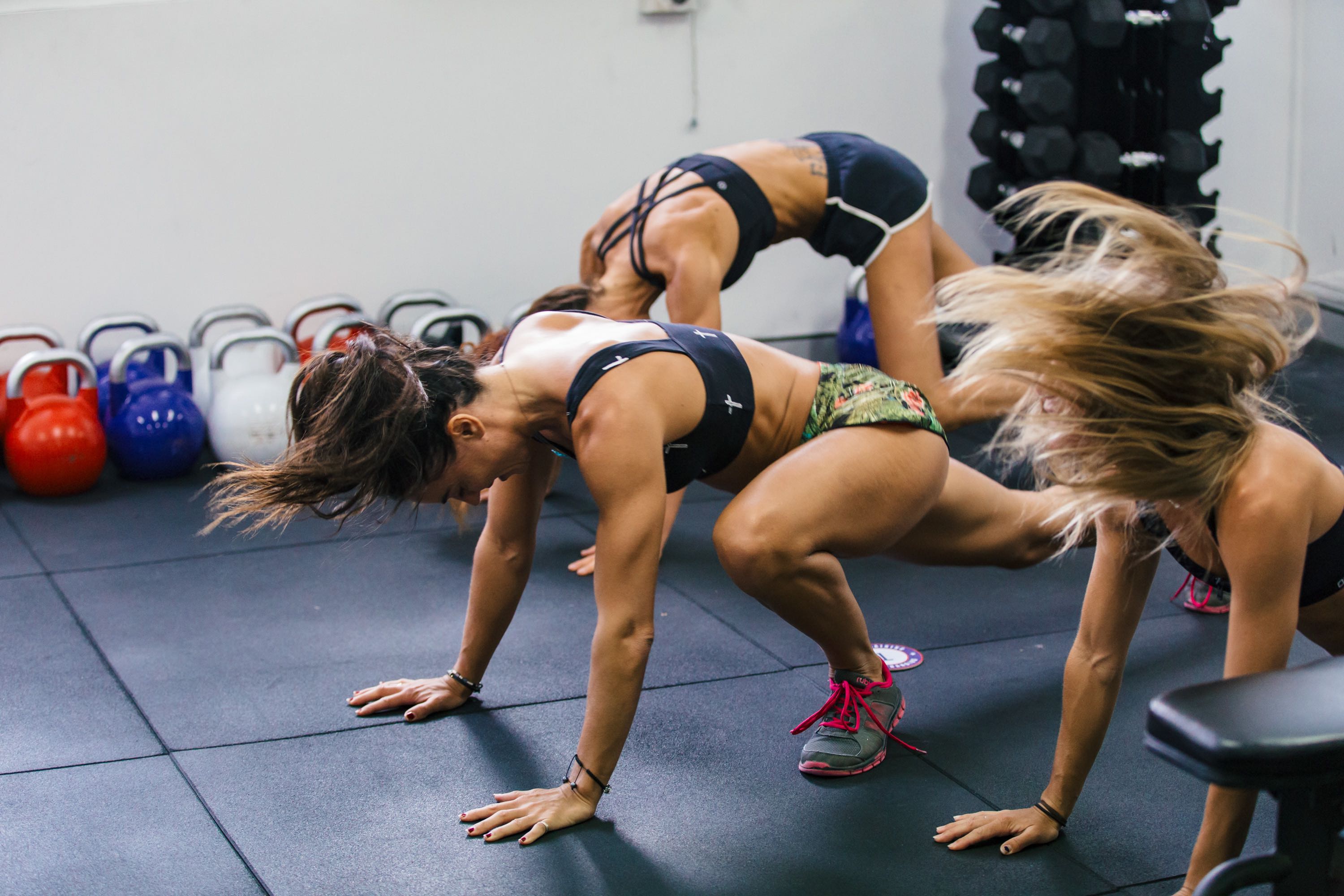 The Lowdown: HIIT extraordinaires, F45, have devised a new class for January: M-KATZ. The 45 minute class is a fast and furious circuit-style strength and resistance session which aims to challenge every muscle group.
What to Expect: This classic drop set strength session features a wide range of full body exercises with three sets per station, and variable timing intervals. For the first set you'll do 35 seconds of work with a 10 second rest, in the second you'll work to your max for 20 seconds with a 10 second rest and in the third set you'll do 20 seconds work with 20 seconds rest. Exhausting, but exhilarating.
Where: See the timetable here.
The Lowdown: Up your training with the brand new Strength and Conditioning TRX class at Sweat by BXR, the boutique pay-to-train fitness concept at the renowned BXR London.
What to Expect: Users will learn how to hold intricate TRX positions whilst working in pairs to enhance development and also adding that competitive element. This slow, controlled and effective class will successfully build strength, improve stability and provide overall toning for the body. Targeting all areas with key focuses on the core and key in hinges like the hips and knees. One of the best new gym classes in London if you're looking for strength and sweat in one.
Where: 24 Paddington St, Marylebone, London W1U 5QX
The January Edit: New Fitness Events in London
1. For a Yoga Class: Bluebird x  Triyoga
The Run-Down: January is not complete without at least one yoga class, and Bluebird are hosting a rather special one; soothing sessions candlelit yoga with Triyoga on Monday (29th January), followed by a slap up dinner in the restaurant afterwards. The yoga session will be lead by neighbouring Triyoga, and Kiss the Moon will be providing gorgeous aromatherapy soy candles to help soothe the soul and fill the room with the ultimate scent.
Price: £35. Tickets here.
Where: 350 King's Rd, Chelsea, London SW3 5UU
2. For Downward Dogs and Brunch: Andaz London x Psycle London
The Run-Down: Andaz London Liverpool Street has partnered with Psycle London to create 'My Body is a Temple': a wellness experience running throughout January (21st and 28th). The package pairs a unique yoga session in the hotel's hidden Masonic Temple with a nutritious vegan brunch in the hotel's Eastway Brasserie, served with bottomless juice and smoothie options.
Price: £45. Buy tickets here.
Where: 40 Liverpool Street, London EC2M 7QN
The January Edit: New Activewear
1. For Compression Tights: adidas
What: Alphaskin Sport Long Printed Tights (£32.95)
The Lowdown: Made of stretchy blended fabric, these women's body-hugging training tights feature breathable Climacool for dry comfort, and a compression fit provides the support you need to thrive, while UV protection helps guard against the sun's rays. The Alphaskin wraps the body to support dynamic movement and delivers a locked-in feel, and the tights also feature anti-odour fabric with Polygiene technology for a fresh feel
Stockists: Buy here
2. For Hitting the Slopes: Go Outdoors
What: The Edge Women's Vail Stretch Salopettes (£30)
The Lowdown: The Edge Women's Vail Stretch Salopettes let you head out in the snow in total comfort.Made from waterproof and breathable stretch fabric, with articulated knee panels, they allow for full, easy movement while keeping you dry and comfy inside. The waist is easily adjustable for a perfect fit, and ankle gaiters keep snow from sneaking into your boots.
Stockists: Buy here
What: Nike Air Max 95 Women's (£130) 
The Lowdown: Stand tall in the shoe that started it all with these women's Air Max 95 trainers from Nike. Preserving Sergio Lazano's legendary look in all its glory, the iconic shoe celebrates 23 years of style in a gun smoke colourway for the present day. Crafted with a suede, velvet, and synthetic upper for durable comfort and ventilation, it sits on the game-changing Max Air unit, delivering 360 degrees of pressurised air to your feet for impact protection in a league of its own.
Stockists: Buy here
4. For Sparkly Activewear: Fit to a T by Ted Baker
What: Fit to a T collection (from £45)
The Lowdown: Every walk's a catwalk with Ted's innovative activewear. From Pilates to press-ups, this contemporary collection fuses sports fabrications with silhouette-sculpting designs to ensure a supportive and stylish workout. We say add a little magic to your workout with Ted's metallic leggings. Shot through with shimmer, they feature a stretchy, streamlined fit and offer full length coverage for endless support. We also love the FAWNI Hampton Cruise mesh panel legging – floral makes everything better, we say.
Stockists: Buy here