If you're bored of your daily gym routine – you've come to the right place. We've discovered new classes, online coaching platforms and apps to help with bucking your fitness rut. Get ready to sweat:
February Fitness Lowdown: Classes
What: The women-only adidas studio, based on Brick Lane, is free of charge and is a great place to visit for meeting new people or finding a new ways to get fit. No two weeks are ever the same, with the schedule constantly changing (and classes are often led by well-know health stars including Zanna Van Dijk, Soul Sisters and Olivia Ross-Hurst).
The Class: They say variety is the spice of life, and adidas are not short of classes. There's outdoor run clubs, yoga for all abilities, HIIT sessions, strength training, and there's also nutritional workshops too. Signing up is easy – click here to register.
Where: 152 Brick Lane, London E1 6RU
2. For Abs and Bums: At Your Beat 
What: At Your Beat have opened a pop-up studio in the heart of London, offering a programme of brand new classes designed to increase body confidence and individuality through dance. The AYB family see each person as different and unique, and the team want to see those traits shine through.
The Class: The new peaches and scream workout focuses on, you guessed it, your butt and abdominal toning through dance inspired cardio and deep toning. Expect dance moves, squats, glute bridges, leglifts, planks and sit ups for that perfect derrière. Come for the exercises, stay for the tunes.
Where: 5 Great Newport St, London WC2H 7JB
3. For Your Best Beyonce Moves: Seen on Screen
What: Seen on Screen is the answer to you unleashing your ultimate desire to be a backing dancer to the stars. Adding to a timetable of Pop, Diva and Swag classes, Seen on Screen (SOS) have added their super charged Boss class to their dance schedule. 
The Class: Boss is a super empowering music video-style class to girl boss tracks from the likes of Beyoncé, Rihanna, Stefflon Don, Little Mix and more. If you need to shake up your 2018 fitness routine, this class will do just the trick.
Where: Locations here
February Fitness Lowdown: Online Coaching/Apps
1. For a 12 Week Plan: BeYour12
What: BeYour12 by Ivan Burev is a new personalised online coaching platform from personal trainer and body transformation expert Ivan Burev, founder of BeDifferent Fitness. Ivan Burev's 12-week training and nutrition programme is personalised to fit each person's individual goals, profile and schedule. The online platform guides people through their body transformation in a straight forward, convenient and affordable way.
The Run-Down: Throughout the 12-week journey subscribers receive motivational messages from Ivan, along with daily recipe ideas and exercises.  You will set the terms of your own training conditions and receive a monthly progressive workout plan. Whether you are up for an intense hour-long session at the gym every day, or looking to tone-up with a 20-minute home workout without equipment, a specialised programme will be created to fit your needs.
Where: Sign up online 
What: Boxx has launched a unique 30 Day Self Belief Series aptly titled 'Champion Me'. This new self-development series is designed to train both body and mind towards well-being through punching and positivity.
The Run-Down: 'Champion Me' is about putting your health and happiness first.  The unique self belief series has been designed to help you start your fitness journey with not only more energy and more confidence, but also with the right tools to ensure that going forward you continue to prioritise your mental/physical health and keep seeing the benefits.
Where: Sign up here
3. For Connecting With Fellow Londoners: TruBe
What: With over 300 personal fitness trainers to choose from, TruBe is an app for on-the-go Londoners. Whether it's at home, in the office or at the park you don't need much space or any equipment, your trainer will bring everything you need. Have your session one to one or share the fun by inviting up to 2 friends.
The Run-Down: TruBe has over 300 highly-qualified trainers in London, from kickboxing heavyweight champions to professional ballet dancers, who have all passed our vigorous 3-stage interview process. TruBe keep their trainers at the top of the industry, educating them with the latest courses, seminars and workshops.
Where: Learn more here.
February Fitness Lowdown: Activewear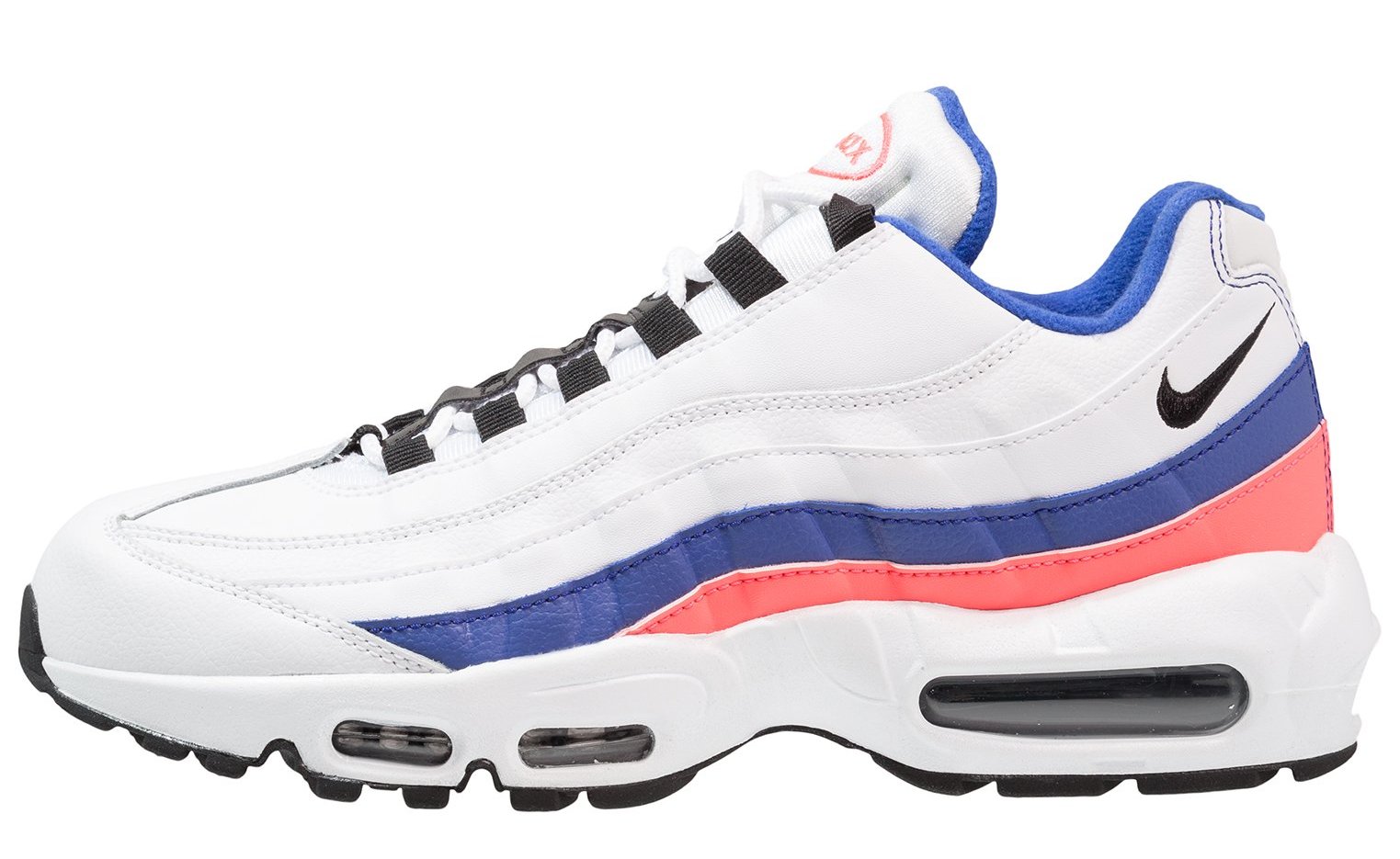 What: Air Max 95 Essential (£119)
The Run-Down: The Nike Air Max 95 keeps the classic design lines of the 1995 original and the forefoot Max Air cushioning that made it famous. Built with a mesh, leather and synthetic upper for hard-wearing breathability, the classic nylon lacestays deliver personalised wear that suits your feet to a tee. This isn't just a trainer, this is an iconic piece of footwear.
Stockists: Buy online 
2. For Fashionable Leggings: Dot Dash Activewear
What: Electric Forest Leggings (£64.99)
The Run-Down: Dot Dash Activewear are a luxury British activewear brand that create comfortable apparel for today's multi-tasking women. The Electric Forest Leggings are made from high quality fabric, and they're super soft and supportive too. They have four way stretch and quick dry capabilities – taking you effortlessly from the yoga studio to brunch with the girls.
Stockists: Buy online 
3. For Comfort and Support: Sundried 
What: Piz Ela Women's Sports Bra (£40)
 The Run-Down: The Sundried Piz Ela Women's Sport Bra is made with stretch fabrics and a high neck, designed to keep you compact with light support for your workout. Ideal for those with an A-C cup, the bra is made from 100% recycled materials and features a wide chest band for maximum comfort.
Stockists: Buy online