How to Avoid Losing Your Deposit on your London RentalBy Angelica Malin
If you are planning on moving out of a property you have been renting in London, don't assume that your landlord will hand over your full deposit without giving the rental a proper inspection first.
Some landlords in England's capital city are reluctant to give their tenants their full deposit back, so renters should know what to look out for, especially if they need the money to invest in a new home in London.
It's likely that your landlord will want new tenants to move into the rental property as soon as possible, so they don't lose out on rent. It is of vital importance that the house or apartment is in immaculate condition before handing the keys over to the landlord. 
Fix Holes in the Walls
If you come across holes in the walls in your rented property that weren't there when you first moved in, make sure that you fill in each one. 
A lot of renters like to put photographs and artwork on their walls. However, if your landlord notices nail holes throughout the rental, they might have to spend money on repairing each one. 
To fill in the holes, you will need a putty knife and spackle. Once the nails and the screws have been removed, put some spackle into each hole with the putty knife. Wait for the spackle to dry, and then grab some sandpaper to make it even and smooth. 
Clean the Rental from Top to Bottom
Don't think that a quick clean will do the job. To increase your chances of getting your full deposit back, you will want to leave your rental in top condition. 
If you lead a busy life, then making time to clean the rental might seem impossible. Consider taking a day off work to take on the task, and don't hesitate to ask a friend or family member to give you a helping hand. 
However, if cleaning the rental is causing you a lot of stress, why not employ a cleaning agency that specializes in end-of-tenancy cleaning. These cleaning experts will have the know-how and tools on hand to get the job done properly in a short space of time. There are several cleaning services throughout London, such as Cleaner Cleaner LTD.
A reputable cleaning company will know what your landlord is looking for. If you have a healthy relationship with your current landlord, consider asking them for advice on cleaners they have used in the past. Most landlords who own multiple rental properties will hire cleaning agencies on a regular basis. 
The kitchen and the bathrooms are often the first areas the landlord will want to see. Make sure that both rooms are spotless. 
Ask your Landlord to visit the Rental Before they Inspect the Property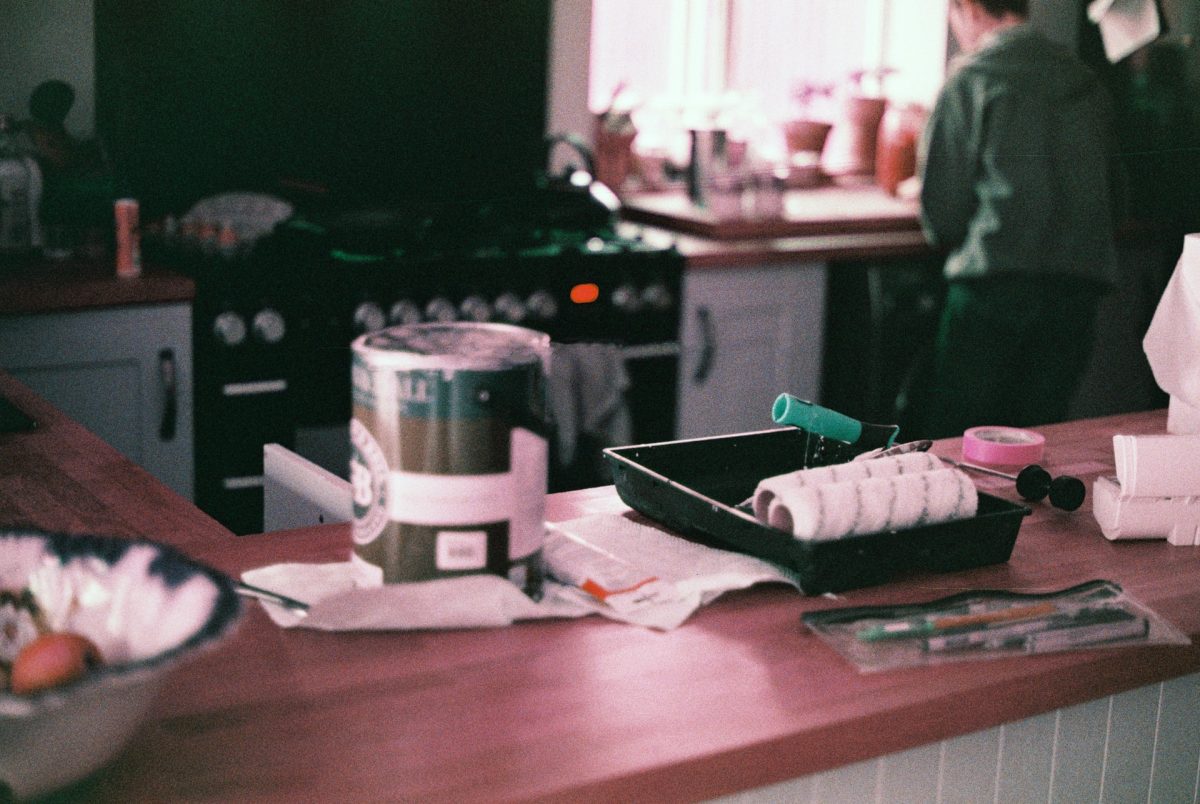 Before your landlord comes to inspect the rental, why not ask them to give you advice before you begin preparing the property for the official inspection. 
As mentioned earlier, most landlords will be looking to rent the property shortly after their tenants have moved out, so they might appreciate you asking them for advice. 
Ask the landlord to write down what needs to be done to ensure you get your deposit back. This will help you focus on the tasks that need to be carried out before they return for the final inspection. 
Make Sure There are no Outstanding Bills
If you forget to pay a bill, such as electricity or gas, your landlord might deduct it from your security deposit. Not only will you end up losing some of your deposit, but you might find yourself being overcharged too.
Speak with the bill companies and let them know that you are moving out and that your current tenancy agreement is expiring. Check to see if you owe money before leaving the rental for good. 
Contact your local post office and tell them that you are changing your address. If you fail to do so, your mail will be sent to your old address, which might frustrate your landlord and the new tenants. 
Understand the Terms of the Lease
If you break the terms of the lease, you're likely to lose your deposit. 
Everyone who lives on the premises should be aware of the terms of the lease, and they should abide by the landlord's policy. If you are living with others, then make a copy of the lease and give one to each person. If the landlord would like to make any changes to the lease, make sure that they give it to you in writing. 
Each renter should understand their rights. Although it is illegal for a landlord in London not to give their tenants back their deposit without an explanation, it does happen. Some landlords look to take advantage of tenants who don't know their rights. If you are having legal issues with the landlord, consider speaking to a lawyer for legal advice. 
Remember to bring all of your things with you when moving out
Just because you have invested in a new wardrobe and you don't want to bring it with you to your new home, doesn't mean your landlord wants to keep it. Exposing things you leave behind might cost your landlord a lot of money, so it is important that you remove all of your items from the rental before handing over the keys. 
Even leaving behind pans, plates, and cutlery in the rental, could end up costing you a pretty penny. Before leaving the premises, do one last final inspection to see if you have everything that belongs to you. 
Take Photographs of Everything in the Rental
To avoid confrontation, renters should document everything. Before moving out, take lots of photographs and store each one in a safe area. When you first moved in, you should have taken photographs, so that you can compare them to the photographs when you are moving out. 
Along with photographs, you should document your final meter readings too. Take note of the meter readings on the day you move out of the rental, and don't forget to let the utility supplier know that you are leaving. 
Don't leave food behind
If you have lived in the rented property for several years, you have probably collected a lot of junk. 
Even if you are satisfied with your fridge's ecosystem, your landlord might not be impressed. Clear out all of the old food stored in your refrigerator and make sure there isn't any food in the cupboards. 
If the landlord notices food and other junk left around the rental, they might be worried about a pest infestation. If they hire a pest control expert to work on the property, you can expect to lose your entire security deposit. Remove food wrappers, old biscuits, milk, etc. If you think that pests have gained access to the property, try to get rid of them yourself. 
Conclusion
Although some landlords in London have built up a bad reputation for themselves, most are nice, especially to tenants who haven't given them any hassle while renting their property. 
However, just because you think you have a good relationship with your landlord, doesn't mean they will give you back your full security deposit. 
Create a checklist of the things that need to be done before the final inspection takes place. This way you can stay focused while preparing the rental. Understand your lease and make sure that you give your landlord enough notice before moving out.