Discover Getahead: A Virtual Wellness and Mental Health FestivalBy Alicia Grimshaw
Coronavirus has affected all aspects of our lives – unable to socialise properly, visit vulnerable loved ones, and jobs losses – the global pandemic has taken its toll on both our physical and mental health.
If you need an escape from the constant barrage of bad news splashed across newspapers and seen on TV, we think it's About Time you discover Getahead – a day-long virtual wellness festival encompassing health, wellbeing, and kindness.
Getahead: The Lowdown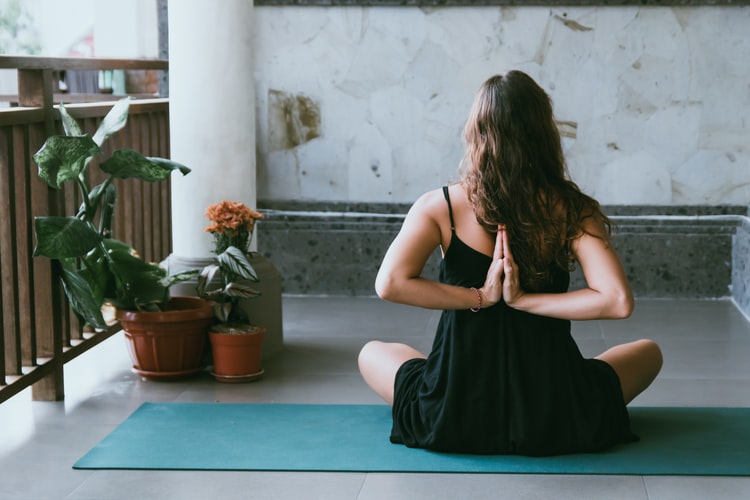 On Friday 22nd May, Getahead are back for their second all-day virtual mental health and wellbeing festival after the success of their first virtual festival in April. No need for anything fancy, if you have an internet connection, tune in from 9am – 6.30pm to discover morning yoga, thought-provoking panel talks on a variety of subjects and wellness.
The festival is taking place during Mental Health Awareness Week which runs from Monday 18th May to Sunday 24th May and the theme of this year's week is kindness – especially prevalent at this time.
Getahead: The Line-up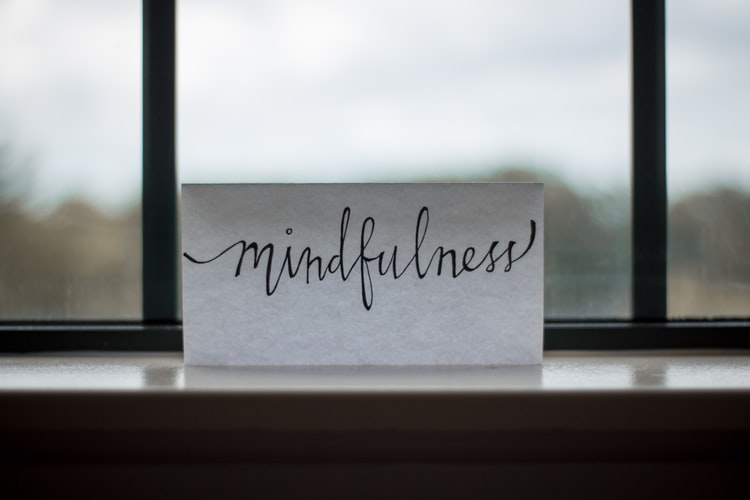 Getahead's second festival is jam packed with incredible contributors and encourages people to tune in for their whole day to be guided through fitness, stimulating discussions and of course fun. They are also fundraising for three amazing charities and are asking guests to pay what they can afford for tickets and all donations will be split between Refuge, NHS Charities Together, and The Trussell Trust.
9am – Sanchia Yoga
Sanchia Yoga will help ensure people get their days off to the right start with an invigorating yoga session that will get their heart pumping and head clears. Suitable for all levels.
10am – Hope Virgo
At 10am there is a fascinating discussion with Hope Virgo and her experiences with anorexia. In this session, Hope will share her harrowing but inspiring story of recovery. Guests will hear about the reality of living with an eating disorder and practical advice on how to manage their wellbeing, particularly during this time of turmoil.
11am-12pm – MentalK
Tune in for a panel discussion by MentalK on Men's mental health and suicide prevention. The MentalK panel is an open conversation around mental health with inspirational men who have a story to tell and are helping other men. Jon Salmon, leading mental health campaigner, will be joined by a panel of experts, including:
– Anthony Astbury – CEO and founder of the Whole man academy, an initiative focused on connecting men and getting them talking.
– Martin Robinson – founder of brand The Book of Man: his vision for the future of men's media focusing on men's health and masculinity.
– Ben Akers – founder of Talk Club, a behaviour-changing movement aimed at getting men to talk more openly about their thoughts, feelings, worries and day-to-day gripes.
12pm-1pm – Freelance Queens
Freelance Queens will be hosting a panel talk discussing kindness in new ways of working. Freelance Queens are an intersectional creative network for freelance women. Amanda Maxwell, founder of Freelance Queens, will be joined by a panel of freelancers, who share how their lives have been impacted by COVID-19 and the new ways they are finding of maintaining their businesses. The panel includes:
– Charlotte Williams – founder of influencer marketing agency, SevenSix Agency.
– Tanya Varma – freelance fashion stylist and founder of talent agency Ghadia.
– Chloe Pierre – digital marketer and content creator working with the likes of H&M, Monki, Pinterest, Nike, Jordan, Samsung, M&S, Calvin Klein and the founder of wellness community thy.self.
– Robyn Leonie – human experience explorer, focused on integrating simple practices for a happy, grounded life.
– Nell Jordan-Gent – experienced coach who works with and supports creatives with 1-1 coaching.
1pm- 2pm – Lisa Nash
Don your activewear for a Kickass Booty Sessionfrom Lisa Nash – a high energy and motivating class to get those endorphins pumping and those glutes working!
2pm – 3pm – Ellie Flynn of Heather Wellbeing
Heather Wellbeing's Ellie Flynn is leading a thought provoking panel on Therapy for the NHS and what is needed currently and post COVID-19. She will be joined by
– Dr Lalitaa Suglani
– Dr Salma Saddique
– David Gittelson
– Kenneth Day
– Dr Dori Yusef
15pm-15:45pm – Chase the Stigma 
Jake Mills of Chase the Stigma will be giving a talk on how mental health and the conversations we have around it need to be normalised and accepted within society.
4pm-5pm – Mustard Media
The final panel of the day will be hosted by Mustard Media. The panel will be discussing mental health within the music industry and will be made up of:
– Myradh Cormican – Founder and Director, Handmade Media
– Rob Masterson – Managing Director at Mustard Media, Co-founder at Events 4 Covid 19
– Sian Bennett – Head of Music and Events at Mustard Media, Business Keeps on Dancing
5pm-5:30pm – Comedy Is Kindness 
Dave Chawner will be bringing some comedy to the later part of the festival with his stand up Comedy Is Kindness.  And the festival will be rounded off with some incredible uplifting music and beats from Charlie T (Kiss Fresh) for an hour DJ set from 17:30 – 18:30.
The festival will be available through their YouTube channel and guests will be able to sign up for a free ticket and access through Dice.