One of the biggest Indian influencers in the world, Diipa Khosla is a fashion guru, model, creative consultant and speaker, based between London and Amsterdam. Born and raised in the rural countryside of India, Diipa moved to the Netherlands to study. From just a pretty face, she is an International Law graduate, who has worked at the United Nations' International Criminal Court. Diipa has recently collaborated with MAC on a special make-up range, available at airports worldwide. To celebrate the new range, we sat down with Diipa to talk beauty, business and social influence:
What does this collaboration mean to you?
To me this collaboration represents Indian women being acknowledged for their beauty and traditions not just in India, but around the globe. I am very honoured and excited to be the face of this collaboration with MAC and hope that Indian women globally are inspired by this beauty routine for their own weddings.
Do you think Indian women are celebrated enough in mainstream beauty?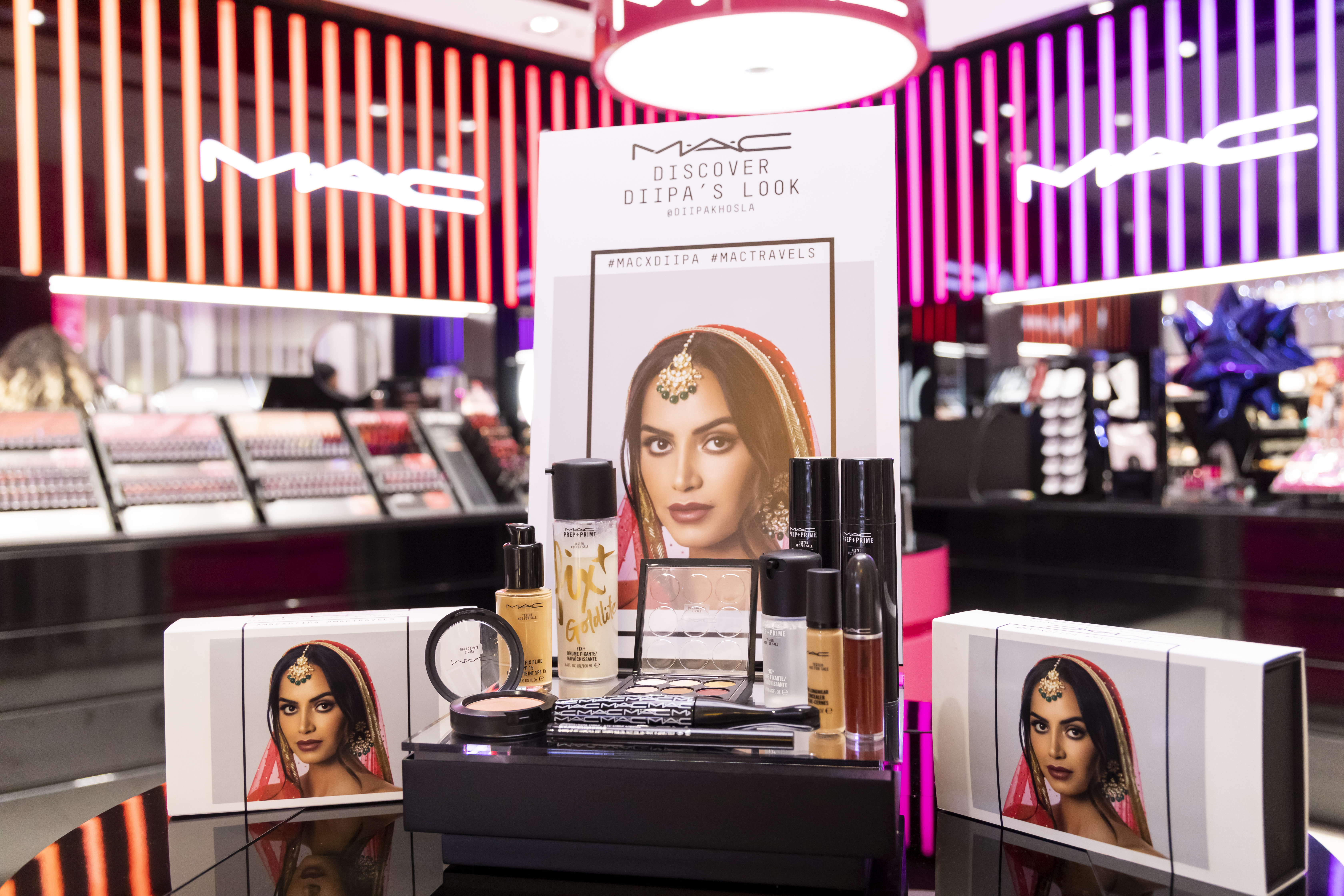 Times are definitely changing and I am hopeful that more brands will follow with this more inclusive approach. I am very grateful that I was able to collaborate with MAC, which to me is a brand that has always been very inclusive.
How important was make-up to your wedding day?
Very! Being a huge beauty lover myself and having all my followers and (international) press joining me along for the wedding and having people "micro-analyze" my every move definitely added a bit of pressure for me. Make-up to me really helped add the final touch to all my bridal outfits and pulled the whole look together.
What's the best and worst thing about being a social media influencer?
Meeting and engaging with amazing followers and brands from all around the world. More opportunities than I ever could have imagined have come from being a social media influencer. The worst thing is not always being to be around my husband and family and friends as much as I would like to due to my busy lifestyle. Balance is key though and I try my best to find a good way to combine both.
What are 3 beauty products you couldn't live without?
Concealer. Having a darker skin-tone myself, other Indian women will know that our skin is prone to darker under eye areas. The Pro Longwear Concealer (I use NC30) we used in my box is amazing as it is very long-lasting and fully coverage.
For the days I don't wear eyeshadow, I do always love applying some eyeliner. I love the MAC Brushstroke Liner from my box and have also recently tried the Marc Jacobs Eyeliner which I have being liking a lot.
MAC Lipliner in Spice and any lipbalm and lipgloss. I recently discovered a minty lipgloss from Victoria's Secret which is amazing.
Where's on your 2019 travel bucket list?
South Africa (which is happening mid-February)! I also would really love to go to Jamaica. A few of my friends have already been and they say it's amazing. I'm also very interested in traveling to South Korea. I'm so obsessed with how innovative they are with beauty and skincare. I would love to learn more about their country and culture.
What's your favourite product from the new range?
The new MAC x Diipa collection is available at airports worldwide, including Amsterdam Schiphol, Dubai, London Heathrow, London Gatwick, London Stansted, Colombo Bandaranaike, Delhi, Mumbai, Birmingham and Copenhagen.