Yea yea I know, probably a bit of a stretch there but you've got to like Will Smith's Gettin' Jiggy with It. My love of 90s pop music aside, if you don't already know, the jelly shoe trend is back. You will remember last month I put together a little Festival Footwear shopping guide and jelly sandals were right up there on the 'Must have' list.
Well, today I bring to you the fabulous Sun Jellies.
Now, not only does this british brand provide you with and endless selection of adorable jelly sandals in a vast quantity of colours, they have just come out with these unique jelly bags and I am totally in love (they're like the jelly versions of the Chanel shopping baskets!)
(from left to right: Charlotte, Dorothy & Alice)
These fab little numbers come in 3 colours, as well as a smaller pearlescent  pink version, and don't just put a smile on your face to look at, they're made from 100% recycled rubber too – so really you must get one, it's like charity right? Not only are you feeling green when purchasing from this label, but you're also getting an incredible deal, with the bags retailing at just £10 (and the sandals at £14!).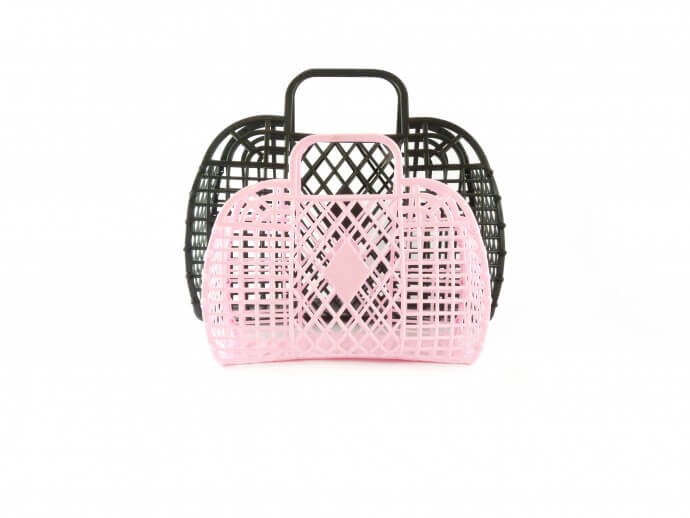 (the Charlotte and smaller pink bag, Matilda)
You can get your very own Sun Jellies bag here and whilst you're at it be sure to check out their gorgeous sandals (they have a kids range too!)