About Time: You Developed a Personal Nutrition and Training PlanBy Angelica Malin
For many, cycling represents a cost-effective, active and green mode of transport to take them from A to B, which is the case in particular for casual riders and commuters. However, for those that prefer to take their cycling a little more seriously, a personalised cycling nutrition and training plan is conducive to improving performance.
Whether you're an amateur that's looking to train to compete or you're a more experienced rider looking to improve your climbing ability, an energy-focused diet and a challenging training plan will help to condition your body to handle the rigours of the road. With that in mind, here are a few ways that a personalised plan can take your cycling to the next level.
Preparation
When it comes to preparing for a long ride or a competition, you should look to develop a routine well-ahead of the start that relies on consistently spending time out on the road, even if it's just for an hour or so per day. Moreover, if you know the route you will be riding, you should try to simulate parts of the track as this will better condition your body, improve your muscle memory, fitness and endurance. The use of a Turbo Trainer is a good idea too, in circumstances where you have very little free time to take a ride on the road. However, while regular training is integral to preparing for any cycling event, nutrition is just as important too and this represents the best time to adapt your diet to provide you with enough fuel to power you round the track.
Pre-ride Nutrition Advice
2-3 hours' pre-ride – Consume low-mid GI carbohydrates such as porridge, muesli, rye bread toast or scrambled eggs.
30 mins pre-ride – Top up your energy levels with a mid GI snack such as a banana or jam & toast.
Fuel
Nutrition is the most important facet of any personalised plan, simply because if you have no energy then you're physically not going to be able to ride. Not only that, but even during a race or competition, if fail to top up your energy levels then it's likely to affect your overall performance and power transfer.
With a nutrition plan, you'll know what to consume, when to consume it and how much you should consume in order to provide you with enough energy to complete the race. As such, you should construct a diet that focuses on delivering the nutrition you need at vital moments; pre-ride, during the ride, and post-ride. By creating a personalised nutrition plan you'll be able to get your body used to the foods/drinks that will be key to providing energy at the right time, as well as keeping you hydrated too.
Mid-ride Nutrition Advice
Mid-ride – High GI food/drink such as isotonic energy drinks, energy gels and dried fruits.
Training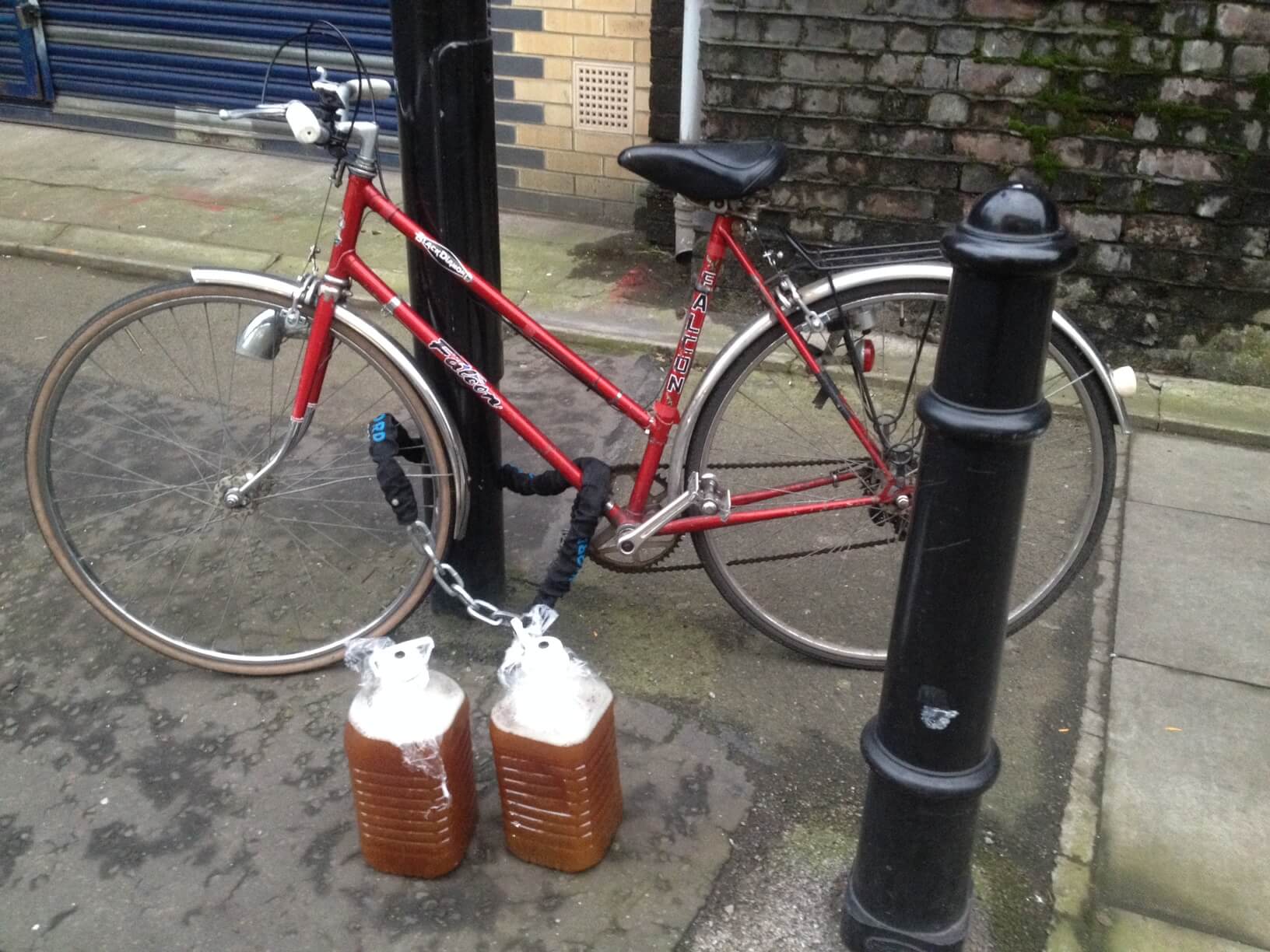 The best way to ensure you're getting enough practice runs in is through the creation of a weekly training plan that's based around your existing commitments, but allows you to maximise your time on the road. Try not to make your plan too challenging, as this may increase the risk of injury or unnecessary exhaustion resulting in you failing to complete the route.
Rest days are also hugely important too, as your body will need time to recover and strengthen itself in preparation for your next outing. Even if you happen to miss a day somewhere along the line, it's not a major issue if you're able to make up the time missed on another day or if you're feeling more comfortable with the route already. Working to a plan such as this, will also give you a lot of opportunity to be able to test out your bike and make any tweaks that will improve your performance.
Recovery
Following a long ride, recovery is pivotal in preventing injuries and helping your body to heal itself. With a nutritious meal that's tailored to replenishing lost energy, repairing torn muscles, and rehydrating your tissues, you'll find that recovery time will gradually start to decrease as your body becomes better conditioned to long, arduous rides. However, despite how physically conditioned your body is, your body will desperately require nutrients and fluids so a good post-ride meal can provide you with everything you need. As a general rule of thumb, you should look to develop a plan similar to the following:
Post-ride Nutrition Advice
30 mins post-ride – High GI foods with protein are best, such as corn flakes or rice crispies with milk.
2-3 hours' post-ride – Ingest low-mid GI foods, such as grilled salmon with steamed broccoli and sweet potato mash.
Summary
In short, avid cyclists should look to develop their own personalised cycling nutrition and training plan, as these are both conducive to improving performance and reducing recovery time. All in all, the more you train, the more you'll learn about how best to replenish your body's store of water, energy and electrolytes, so take it one step at a time and ease your way into a more efficient style of riding.