Looking for a new fitness routine to see you through 2020? We've got you covered with an exciting line-up in store. From trampolining sessions to full-body conditioning, here are our top new fitness classes in London, 2020:
The Lowdown: Newly opened in 2019, FLEX Chelsea is a luxury boutique studio flex in the heart of Chelsea. On a mission to change the way we exercise, FLEX invites its participants to step inside its light-filled studios and leave those dark and hectic workouts in 2019. 
The Class: From yoga to circuit training, FLEX Chelsea has a whole rota of classes that can be tailored to your needs. Popular classes include Paola's BodyBarre and 'Peach for the Beach' – a class designed to help you tone your glutes and abs perfectly pre-holiday. After your session, head to the changing room for an indulgent shower. FLEX uses VitaClean Showerheads which contain Vitamin C shots, essential oils and filters that neutralise chlorine and create an aromatherapy spa experience. 
How To Book: Both class-based and membership payment options are available, both of which can be booked online or through the FLEX Chelsea app.
Where: 293 Fulham Rd, Chelsea, London SW10 9PZ
The Lowdown: PHYSIQUE London is a fusion of world-class ballet-based workouts led by former professional ballet dancer, Mercedes Schindler. Each class offers a dynamic fusion of ballet barre, yoga and Pilates. PHYSIQUE'S philosophy centres around the mind and body being intrinsically linked and Mercedes' classes work to help you reach a healthy balance between the two. PHYSIQUE London is one of the top new fitness classes in London, 2020. 
The Class: PHYSIQUE's signature barre class, Barre Sculpt, involves strengthening exercises at the barre to work the entire body with every movement. The class has a dedicated mat section which concentrates on stability core work. Barre Sculpt is not your average barre class; it's an intelligent way of moving your body to create lean, strong and flexible muscles. This class is designed to to help you achieve a strong dancer's body and is suitable during pregnancy. 
How To Book: Book a class or get a membership here. 
Where: Olympic House, 317-321 Latimer Rd, Ladbroke Grove, London W10 6RA
The Lowdown: F45 Training is a global fitness community that specialises in fast-paced, high-intensity workouts that challenge you to push yourself to your limits with rewarding results. 
The Class: F45 has three new fitness classes to kick-off 2020 – Piston, Noho and Empire. For those who want to improve their flexibility, Piston is designed to test flexibility, strength and muscle endurance, putting your mind and body through its paces. Empire pushes you to your limits with a high octane, fat-burning and cardio-based workout. If you're undecided about which one to go for, Noho is a thrilling combination of the two. It focuses on functional cardio, resistance and bodyweight training to unleash your inner athlete. 
How To Book: Book a class or get a membership here. 
Where: Find your nearest F45 Studio here.
The Lowdown: Speedflex is a revolutionary small-group HIIT training concept that makes exercise available to all whether you're a top athlete or just want to do some exercise. Speedflex has teamed up with 3 boutique fitness studios in the UK (and 7 more are to open later in the year) to bring you a brand new fitness class – FORTIS. 
The Class: FORTIS is a HIIT class without the aches and pains post-workout. It's a 30-minute workout based on Speedflex's unique personalised resistance concept that allows everyone to train at their optimum level. The studios also include functional movement stations for an unlimited variety of workouts. FORTIS is combined with MYZONE to provide members with live heart rate data and feedback on their effort level. One of the most inclusive new fitness classes in London, 2020, FORTIS suits a range of budgets and fitness levels. 
How To Book: Classes can be booked here. 
Where: Marshall St Leisure Centre, Soho, London W1F 7EL
The Lowdown: Fly LDN is a non-Yogi yoga studio that takes you back to the basics and re-works what yoga actually means. Welcoming participants from all walks of life, Fly LDN's classes are designed to suit a range of exercise preferences and styles. 
The Class: Throwback Thursday at Fly LDN is yoga with a twist. This 60-minute workout takes you through a dynamic flow designed to make you sweat, breathe deeper and focus your mind away from the hustle and bustle of everyday life. Set to all the best 90s pop classics, 80s funky groove and late-2000s hits, this class is just the right amount of fun and challenging.  
How To Book: Book a class online here. 
Where: 24 Creechurch Ln, London EC3A 5EH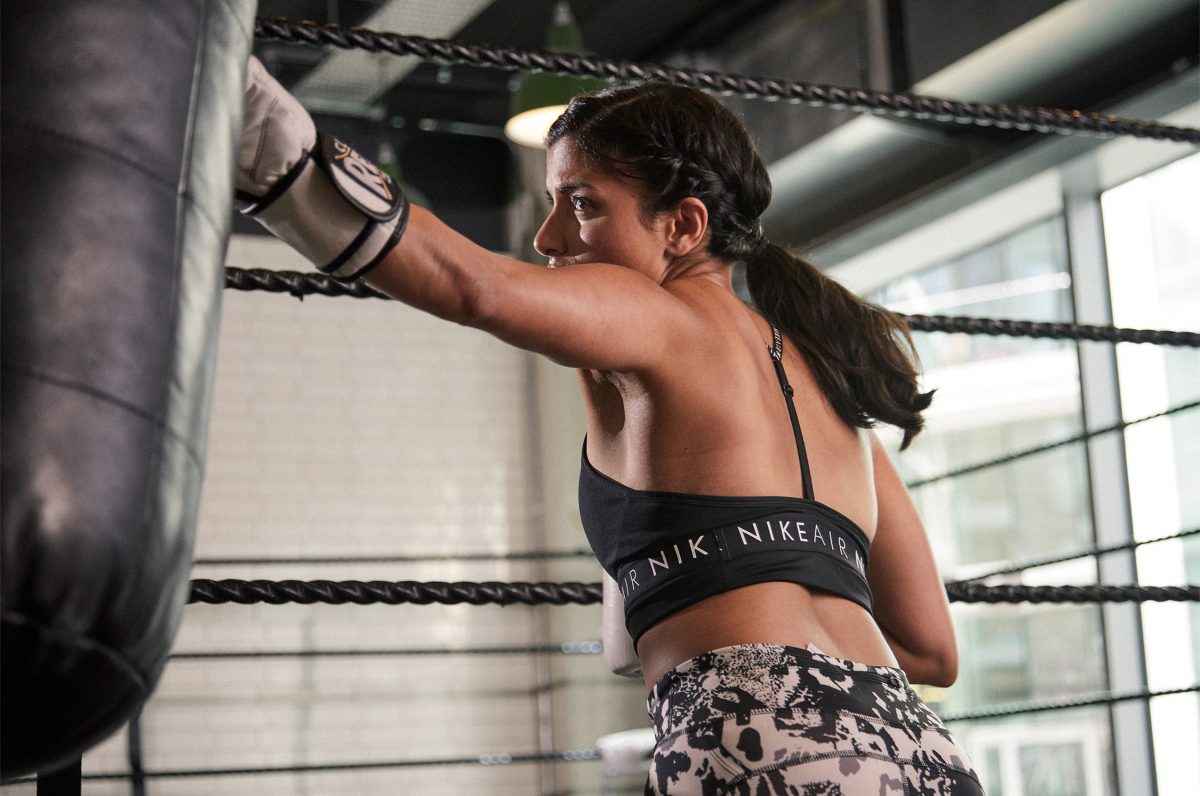 The Lowdown: TwelveThree is a high-intensity fitness studio that welcomes any level of fitness. Designed to help you achieve peak physical strength, these classes will leave you feeling challenged and invigorated. 
The Class: TwelveThree has three new classes for you to try – HIIT & MOVE, PWR and Stretch. HIIT & MOVE is a 50-minute, high octane class which has been designed to condition the body, burn fat and get the heart rate pumping. PWR is perfect for those wanting to build their strength. It combines bodyweight exercises with ruthless resistance work to help you feel powerful and strong. If you prefer something a little more relaxed then Stretch is the perfect class for you. Aimed to promote recovery, it's a 50-minute session featuring stretching, mobility and trigger point work to help you move better, increase flexibility and prevent injury.
How To Book: Visit the website here. 
Where: 76 Alie St, Aldgate, Whitechapel, London E1 8PZ
The Lowdown: ((BOUNCE)) is one of the fastest-growing fitness classes in the world. Focusing on high energy and low impact mini trampoline workouts, ((BOUNCE)) is open to all ages and abilities. 
The Class: ((BOUNCE)) is an hour-long class which features 40 minutes of dance-choreographed jumping routines to work up a sweat. The added g-force and gravity of the trampoline make the workout up to three times more effective than the same moves done on the floor and participants burn up to 700 calories per class. The last 20 minutes is dedicated to toning while using the trampoline as an apparatus. One of our favourite classes in London, 2020, ((BOUNCE)) uses trampolines that absorb 87% of the impact, making them comfortable and safe for people recovering from illness, injury and returning to fitness after pregnancy.  
How To Book: Visit the website here to book a class. 
Where: Find your nearest class here. 
The Lowdown: Boom Cycle has teamed up with Emotion Matters and CALM to bring you a new Mindful Ride initiative that focuses on mental health through fitness. 
The Class: Created by Boom Cycle founder, Hilary Rowland and James Lamper, Clinical Director & Founder of EmotionMatters, Mindful Ride is a 75-minute experiential journey. The class starts with a guided meditation which encourages participants to look within and set an intention for their experience. The 50-minute cycle then begins, focusing on a unique Boom Cycle concept with expert subconscious coaching to unlock potential. The final 20 minutes is a time for reflection, allowing participants to re-centre and process their time on the bike. 
How To Book: The Mindful Ride runs every quarter at Boom Cycle Battersea and the next event will be 17th – 19th April. Tickets are £27.54pp (including a £5 donation to CALM), bookable via Eventbrite here. 
Where: 1 & 3 Arches Lane, Battersea, London SW11 8AB