Lavish dinner parties with friends, Netflix binges while curled up on the sofa or settling down to do some work with a cup of coffee. Everybody has a different vision of what they want their flat to provide. Whatever ambitions you have for your home, one thing we can all agree on is that it's essential to make the space your own.
First and foremost, you need to feel safe and secure. Second, you should be proud of your home – so much so that you want to share your humble abode on Instagram, Pinterest and all of the other places you've gathered inspiration over the years. Here, we'll go through some small ways you can ensure you feel good about your living conditions, that your visitors get the ideal picture when they visit, and ultimately, rack up the likes on your photos.
Feeling at home means staying safe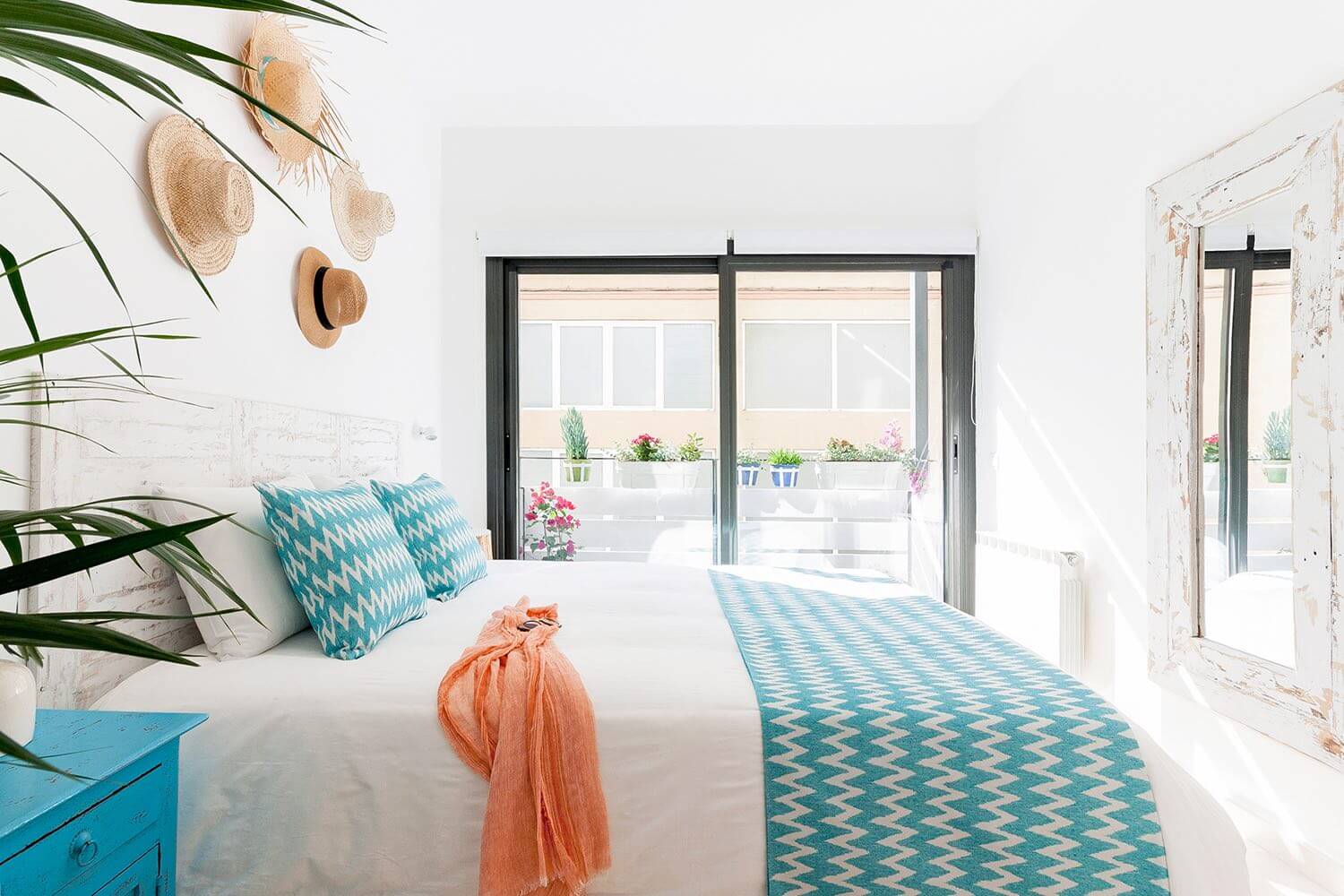 Feeling safe in your new environment is an absolute must. Protecting it from unwanted visitors and burglars with a good security system is highly advised. Even though your apartment block will likely have its own entry system, there are plenty of reasons why all flat owners would benefit from having an alarm too. In their guide on burglar alarms for flats, security experts Banham point out that ground floor flats are particularly susceptible to theft. One of their concerns is also shared by the Metropolitan Police, who advise against trusting the security offered by communal doors. As Banham note, any burglar who gains access to the communal door "will have as much time as they need to work on getting the door to your personal flat open".
Security doesn't have to be intrusive and ugly either; there are a number of things you can do to tighten up your security without it being obstructive. Having the right door lock, for example, can afford protection and stylishness. Pinterest can be an excellent source of inspiration, and some boards are devoted to incredibly niche aspects of home decor, including this one for "dream house door locks". Just make sure that you don't sacrifice security for aesthetics. If you're in doubt, consult a professional locksmith who's been approved by the Master Locksmith Association.
Creating a beautiful living space with small plants
House plants tend to be relatively easy to look after and last a good few years—providing you don't neglect them—and are very Instagram friendly. It may seem that social media has been oversaturated with house plants and succulents in the past year, but this is a trend that is here to stay. According to Pinterest, searches and saves for "pattern plants" is up by a massive 533%, so your Insta followers are sure to love any snaps of your bright, patterned foliage, especially if you use the tags #plantgang or #houseplantclub.
Houseplants can also offer a host of health benefits, such as stress and anxiety relief, as well as brightening up your home with a burst of natural colour and scents. According to experts, some of the best plants to offer health benefits—which are easy to look after—include aloe vera, lavender, rosemary, and snake plants. Simply choose a nice ceramic pot large enough to house your plant, which fits in with your style, and place them strategically around your home for instant freshness. This works even better when you consider that most apartments won't offer you access to a garden, so this is a much easier way to ensure you get some green in your home life.
Break up neutral shades with bold tones
Neutral shades have had their time, and now interior design experts are looking to bold tones in decorating. As interior expert Rainey Richardson explains: "Things are moving in a bold direction. Reds, strong blues, and vibrant greens in particular. People have tired of neutral, sometimes boring palettes." Rather than redesign and repaint your entire home, inject a splash of colour with a feature wall, statement furniture, or bright accessories, such as rugs, throws, and pillows.
Having brightly coloured accessories allows you to get in on the trend without making the commitment to redesigning your entire flat, which can get costly. But if you are willing to take the plunge with a more permanent and bold design, Terrazzo tiling is officially trendy again. After first being the in-thing in the 70's, the Italian tiling is making a comeback with a vengeance. If tiling isn't up your street, Terrazzo is also available in accessories and homeware, such as jugs, rugs, and even wallpaper. The iconic style is offered in a range of shades and tones, from bright and colourful, to more subdued and natural shades. Regardless of how you choose to include it, your friends and family are sure to notice the classic style included in your uploads.
Go vintage with your accessories
Much like the Terrazzo design from the 70s, vintage accessories are making a comeback, and offer a special statement piece to your home. Curating older pieces around your flat can tell a story, and often mean that you have one-of-a-kind pieces that your friends may not have seen before. This uniqueness can give your Insta page something special, which your followers are sure to notice and love. Finding these pieces is easier than ever; simply scour charity shops, antique shops, or even eBay to find accessories to place around your home, and use these as your focal points.
Simply research into what era and aesthetic you're after, which will help you decide what kind of accessories to purchase, and where to place them. These can provide the perfect backdrop to any snaps taken around your home, or be the focus when you inevitably show off your interior designing skills with friends and family online.