Pursuing a Video Editor Career: The Best Online Video Editing CoursesBy Angelica Malin
Are you amazed by films, professional videos, or short movies? Do you like to look at the details and bring things to perfection? Then the profession of a video editor may be the perfect option for you to do what you truly love. You have a great chance to make a career change if the place where you currently work does not meet all your needs and makes you doubt your choice of career path.
Such a profession implies that you will always remain behind the scenes, so if you like publicity, then this is not for you. It is suitable for you if you love and know how to visually present any story and show it in such a way as to convey any message to each viewer. In addition, it will depend only on you what the audience will eventually see because it will be you who will create the final product.
In this article, we will talk about what it takes to become a professional in this area of ​​activity, what skills are mandatory, what areas you can work in, and the best online courses that you can enroll in to learn video editing basics.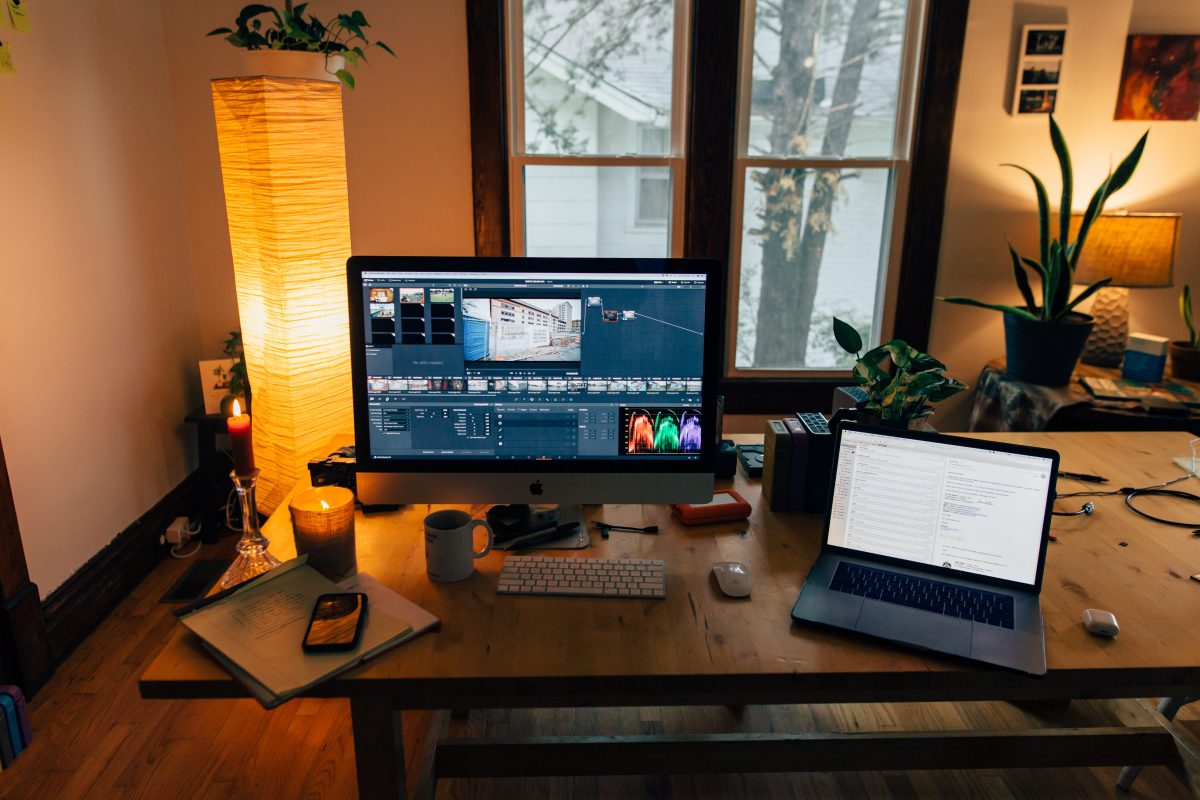 Everything you need to know about the profession
Duties
First of all, you need to understand that you will not only bring all the raw material to perfection but also work closely with those who manage the filming processes. You will need to get in touch with the director as well as the cinematographer to understand what the final result should be that the audience should see.
In this regard, you need to have all the essential skills that relate not only to the ability to work with various programs but also the ability to work with a team, organize your workflow independently and solve tasks as soon as possible.
Your task will be to thoroughly understand all the little things of your profession, such as theoretical knowledge and knowledge that needs to be put into practice using software for professionals.
Work searches
The beauty of working in this area is that in recent years, professional specialists have been in high demand, which means that if you are a keen specialist in this area then numerous companies and businesses would kill to have you. In this regard, such specialists do not sweat over whether they could find a job.
There are myriads of video editor jobs and you can make an informed decision about which projects you would like to work on. Depending on your preferences, you will be able to work in film companies and produce professional feature films, work in advertising or marketing companies and produce a huge amount of creative materials for buyers and clients to make a call to action, in TV studios, as an animator and much more.
You are not limited in that you can work both full time and find remote jobs because the possibilities are endless and it is up to you to decide in which area to work and how to work. In addition, due to the high demand for such masters of their craft, video editor salary will not only please you but even stun you. 
Depending on your level of training, experience, and place of work, such specialists earn from $34,000 to $153,000 a year. Therefore, if you want to ensure your carefree future, then you just need to gain experience and constantly work to improve your skills.
Online courses
The most surprising thing about this is that you do not need to get a high school diploma to achieve heights, since employers rely more on your professionalism and experience, and not on diplomas and certificates. In this regard, many people who wish to become professionals do their education on their own, take video editing classes or take advantage of online courses, where you can get not only a theoretical base but also a practical one.
If you want to learn a profession from scratch without leaving your home, then we present the best options that you can consider. The only thing to remember is that to develop any skill, you need to constantly repeat the material covered. The screen recorder for your PC will help you with this, with which you can record all the lessons and use them later.
Video editing courses with Udemy
Thanks to the courses presented by this platform, you have a unique opportunity to gain access to both basic knowledge and knowledge related to professional development and the improvement of your skills in this profession.
Most of the courses are related to software used exclusively by professionals. So if you want to learn how to work with programs, then you can pick the right software and start getting deep knowledge that will help you be like a duck to water. Moreover, you will be able to find a suitable option depending on your budget, level of training, as well as language.
Learn video editing with Pluralsight
Comprehensive knowledge can be obtained by enrolling in several of the many courses presented by this web resource. They are suitable for both beginners who still do not understand anything in this area, as well as for those who already have an average or even professional level of training, but want to hone their skills to perfection.
The main advantage of these courses is that you will not only get access to the theoretical base, but you will also be able to track your progress by completing tests after each lesson.
American Graphics Institute
Some of the best courses available to all users are those presented by this institute. Their distinguishing feature is that by paying for a course of classes, you will receive not just pre-recorded lessons, but you will study with instructors who will cover all topics in live mode. During the course, you will be able to communicate with teachers, ask them your questions, and also share your screen in case you have any questions related to the application of knowledge in practice.
Conclusion
One of the fastest-growing areas is the video production industry. Everyone who wants to become a specialist in this area has unlimited opportunities in the field of education, as well as the choice of working on various projects. Sharpening your skills while attending online courses will help you become a highly sought-after specialist with good earnings.