Hello, fitness lovers. We're super excited to be working with KIND this week on a special #poweredbyKIND campaign, sharing all the best of KIND. KIND have partnered with Food & Lycra this summer for a series of weekend pop-up fitness classes, which you can discover more here. 
Food & Lycra is a food and fitness platform started by friends Rachel, Kim & Laura as a place for them to share their passion for fitness whilst smashing the stereotypes of what a fitness enthusiast should and could look like. Their goal today is to get more young women out experiencing the joys and benefits of fitness – both mental and physical- whilst seeing just how much fun can be had by working out. We caught up with the girls ahead of their partnership with KIND this summer to discuss to collaboration and to find out more about the babes behind the brand:
Tell us about Food & Lycra, what is your mission and how did you get started?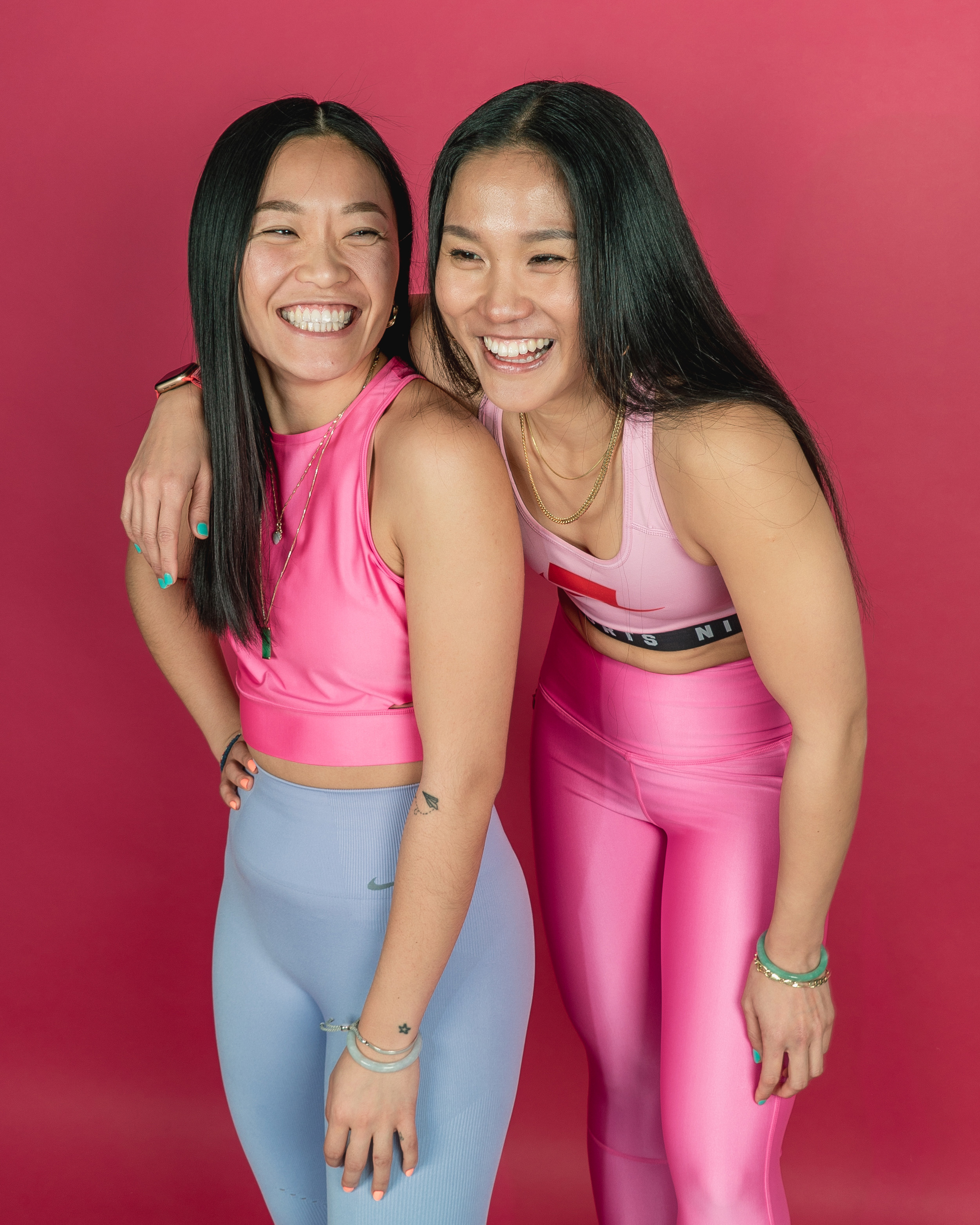 Food and Lycra is a food and fitness platform that started in 2013, as a place for us share our fitness journey and break the stereotypes of what fitness looked like for women on social media. Today, we want to get more young women active to see the benefits of fitness and how fun it can be – without it having to be an expensive and intimating experience. We run events and workshops of various sizes which brings the fun and vibes back into moving!
There are three of you behind the brand. What do you each bring to the table?
Laura ignited all of our passions for movement and showed us that fitness can be done without the added pressures of diets, she showed us that you don't have to be an expert and it can just be fun. Off of the back of this F&L was created! Kim leads the expertise when it comes to our fitness events and workshops and Rachel is the girl behind our marketing, branding and events. Together we bring the fun and vibes back to fitness.
Why the partnership with KIND?
It was a real meeting of minds, as brands we're both aligned and our values match. We're both about balance, fitness and fun and we are true believers in the 'and' philosophy. We want to provide acts of KINDness through accessible fitness sessions and KIND fully got behind this because they are all about making the world a more positive place by delivering acts of kindness. We couldn't have had a more perfect partner.
What does health mean to you?
Health doesn't have one definition and it definitely isn't one size fits all. For us it's about having a healthy mindset and outlook on life, enjoying movement and giving your body the fuel it needs to thrive!
What does happiness mean to you?
Happiness is feeling at peace with yourself, being present in the moment and appreciating all that life throws at you– being able to see the light whether it's a good or bad situation.
What are your top tips for developing a healthy workout routine? What advice would you give to somebody starting out, maintaining or trying to step their routine up a notch?
We can talk about this for days and the advice can vary so much depending on where you are at on your journey but our top three tips are:
1. Get your mates involved, that way you get to spend time with each other AND get your workout on. It also helps because you hold each other accountable– you're less likely to stand up your mate!
2. Find something you enjoy. It might take a while for you to test out everything but that's all a part of the fun! We're lucky to have the opportunity to do SO many different things in London from bouldering to pole dancing and more traditional workouts such as circuit training or yoga.
3. Take your time, take the pressure off of yourself, there's no rush to do it all! It's easy to overwhelm yourself with goals of doing 5 workouts a week, cleaning up your diet, drinking 3 litres of water a day and getting 8 hours sleep etc take one step at a time otherwise you run the risk of not working towards any of them.
What are your favourite places to get your sweat on in London?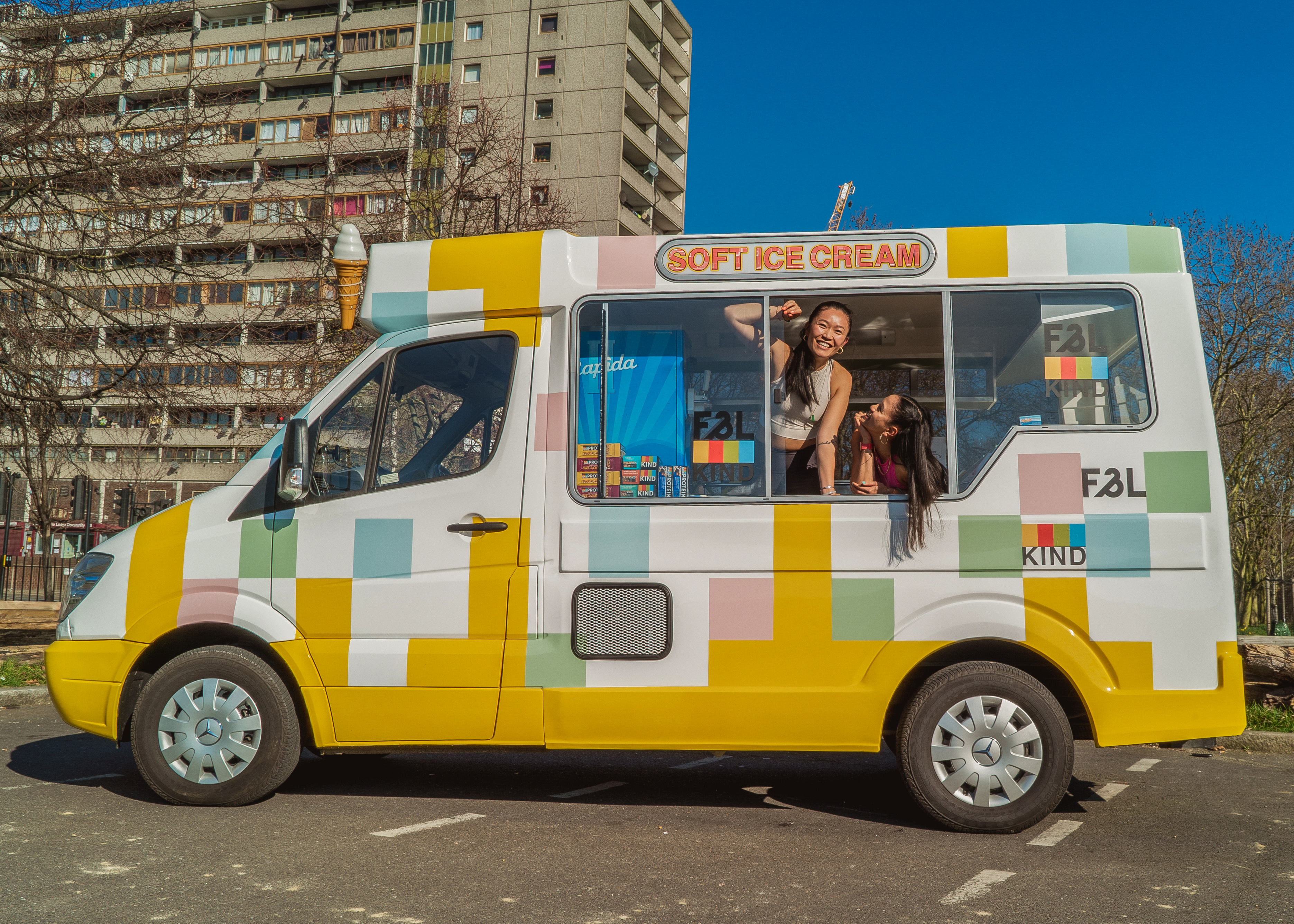 Firstly, F&L events, obviously. We love 1Rebel for a great HIIT workout (Kim makes a lot of the playlists so guaranteed vibes!) To be honest, venue doesn't matter much to us, so long as we're with our friends and with an instructor we love it's a guaranteed good time.
And where do you eat afterwards?!
We don't have regular spots because we love trying new restaurants and new foods. We always try to keep it local and we especially love supporting small businesses.
When you're not working out, how do you spend your time?
Working on F&L! Ideating ways we can deliver more accessible and fun sessions for young women who don't normally workout. This isn't a chore for us, it's something we're truly passionate about we just wish there were more hours in the day to do this.
To find out more about the KIND x Food and Lycra Summer and book your space visit here. Post in partnership with KIND Snacks UK