About Time You Met: Lucy Parr, Author of The Friendly BakerBy Angelica Malin
Lucy Parr is a Cordon Bleu-trained mum of two and a long-term vegetarian with a passion for cooking and baking. Both her daughters were diagnosed with multiple food allergies at a very young age, turning Lucy's approach to food on its head. We chatted with Lucy about her cookbook The Friendly Baker, vegan cooking and changing people's perceptions of allergy-friendly cooking: 
Where did your love of cooking and baking first begin?
I had my first taste of the joy of cooking something people enjoyed eating at the age of 8 and trying to earn my baking badge in the Brownies. But it was when I attended Le Cordon Bleu cookery school and had the privilege of being taught patisserie by Claire Clarke OBE that I realised how much I love to cook.
Did you ever think the blog would grow as much as it has when you first started out? 
I started the blog thinking my recipes could help a handful of people who found themselves in the same tricky position of not being able to cook delicious things for their loved ones. I had no idea it would evolve into a 10 year + ongoing project with currently more than 800 recipes and engaged readers all over the world.
What advice would you give to people who are looking to start a food blog? 
I would say decide on your niche, think of a catchy, suitable name and just go for it. Great photos will lure people in. And preserve – most bloggers stop within a few months.
Tell us a little bit more about your cookbook, The Friendly Baker – what recipes can people expect? 
The Friendly Baker is a year of plant-based and allergy-friendly bakes for everyone to enjoy. A lot of free-from food doesn't taste particularly nice sadly and I have always been determined that my recipes should tastes as good as the 'real thing'. The recipes are themed seasonally so that every week of the year you have a lovely recipe to suit all occasions. The recipes are first and foremost easy and delicious but they also cater for food allergies and can be adapted to suit your personal requirements, so that no one has to miss out.
What are some of your favourite recipes from the book, and why do they hold a special place for you? 
I think my very favourite recipe is the birthday cake because it's such a huge deal when you're a child, and my daughters could never have attempted looking at shop-bought cake, or even taste anyone else's. My cake took several years of development to perfect, but now it's a real family favourite and I feel so proud that my daughters can have their own beautiful birthday cake.
Do you ever find it hard to come up with new recipe ideas? 
Not at all! I'm constantly reading cookbooks and magazines, watching cooking programmes on TV and scouring shops and menus for inspiration. There's a lot out there that still needs a friendly incarnation!
Could you share with us some of the challenges you faced in creating recipes that are not only plant-based but also friendly for those with various allergies? How did you overcome these? 
It's a case of working out what a certain ingredient brings to a recipe and how that can be replaced. Replacing eggs is the biggest challenge because they have so many functions in a recipe, from aerating to emulsifying to giving colour and texture. I try not to use unusual ingredients or manufactured replacers and thus adapt recipes so they are naturally free-from. There is a lot of trial and error, but it's always so satisfying when you get it just right and in a way that is simple. For instance, I always wanted to make a nut-free macaron – you know the little almond meringue sandwiches – so my daughter could try one and one time I took a chance with using ground up popcorn to replace the almonds, which ended up working a treat.
How do you hope your book will impact people's perceptions of plant-based and allergy-friendly cuisine?
I hope they will make people realise that being free-from doesn't have to mean free-from flavour. I want to banish that perception. If people try these recipes, they'll find that they are easy and delicious and try making them not only will nobody miss out, but nobody who knows the traditional version will feel short-changed either.
When creating these recipes, how did you balance the need for them to be allergy-friendly, plant-based, nutritious, and, most importantly tasty?
For me, it all goes hand in hand. Key for me is of course making it safe but I only write up a recipe when it is also tasty.
Do you have any tips or suggestions for readers on how to source the ingredients used in your recipes, especially any less common ones?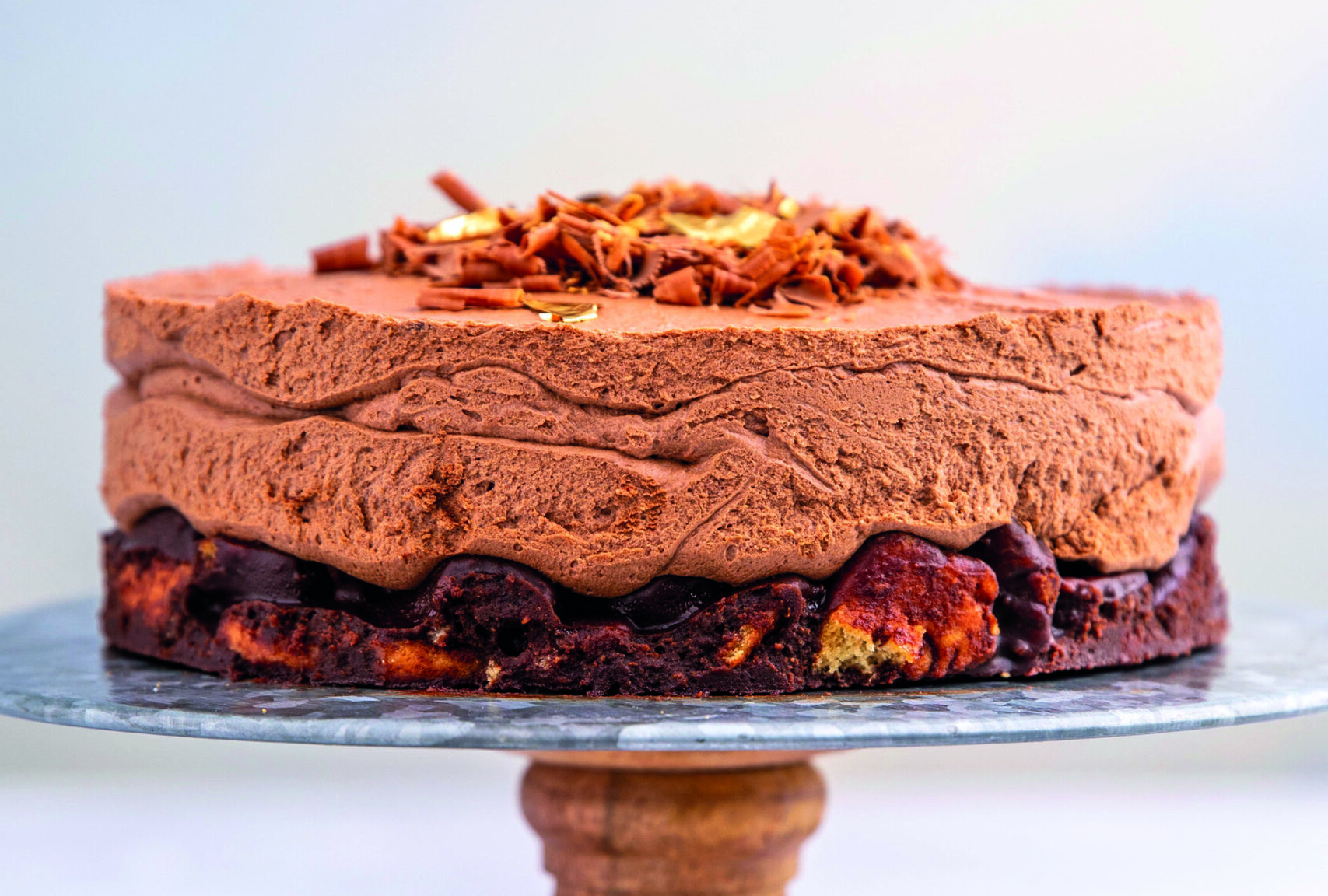 I've made a point of only using easy-to-find ingredients in the book – most should be available in your average supermarket, but if you can't find them I've given tips on brands and stockists to look out for. This is a key thing in my recipes, they have to be fairly easy to make and accessible. I want to include not exclude.
Your book can be seen as a bridge in promoting inclusivity in food culture. Can you share some experiences or feedback you've received from readers who have different dietary needs and how they felt included through your cookbook? 
The feedback has been quite moving – plenty have said that my recipes have made life easier and a bit sweeter which was exactly what I'd hoped for.
Favourite recipe is: Probably the vegan croissant recipe I learnt at Le Cordon Bleu when I studied plant-based patisserie last year – the croissants are so good, you'd never know they were plant-based! I'd tried for years and now they're spot on.
Favourite bakery is: Any of the Ottolenghi delis – I'm a huge Ottolenghi fan and love to take inspiration from his delicious food.
Favourite place to eat is: Funnily enough for a family with dairy allergies, pizza places have often been one of our best options (just remove the cheese and you're good to go!), so I'd say a pizza restaurant. We have some great indie ones where I live, with authentic bases and lovely wood-fired ovens.
 The Friendly Baker is a 144-page hardback and retails at £23. It is available to purchase from www.mezepublishing.co.uk, bookshops including Waterstones and Amazon.