Plans for this weekend: Eat. Sleep. Brunch. Repeat. Here's 5 places to get your eggs Benedict fix this weekend:
What: After opening last autumn, the team at Shotgun has just this week launched a new menu of cocktails and dishes specifically for brunching, happening this Sunday (7th). Mississippi-born executive chef Brad McDonald is bringing his authentic approach to the new Shotgun brunch menu featuring Southern dishes alongside innovative twists on classics.
Eat: Everything. Between Your Bun is Brad's legendary potato roll sandwich featuring slow cooked brisket, green jam and red mustard slaw. For something different, try the A Bowl Of – Heritage Anson Mills hand-milled grits porridge, parmesan and truffle and finished with a sunny egg. Not forgetting the Hot Kedgeree – a bowlful of smoked haddock, homemade Vadouvan curry sauce and kaffir lime oil. A new brunch playlist has been created by the whole team and is a mash up of 80's funk and chilled old school hip-hop. Oh yeah. The best bit? It's 50% off food this Sunday.
Where:  26 Kingly St, London W1B 5QD
2. For a Classic Brunch: Sunday
What: Sunday Cafe is a neighbourhood hangout that has nailed the brunch life. It's a popular haunt on the weekends for their homemade cakes, coffee and hot dishes. Come for a homely feel and a relaxed vibe. At Sunday it's all about decent portions, good value and excellent quality. Brunch at Sunday this weekend and you've really hit the jackpot.
Eat: The menu is just fantastic. Brunch regulars appear on the menu such as; granola, eggs any way on toast, avocado on toast, and their brioche French toast topped with banana, caramel and vanilla creme fraiche – it's an Instagram favourite. They've got a great selection of veggie friendly dishes including; mushrooms and spinach on toast with a poached egg, cornbread with avocado, halloumi, poached egg, coriander and chilli, and quinoa and kale served served with feta, avocado, and nuts and seeds.  They don't take bookings at the weekend, so be prepared to queue or get there early doors.
Where: 169 Hemingford Rd, London N1 1DA
3. For a Seasonal Brunch: Well Street Kitchen
What: Well Street Kitchen use freshly sourced produce to serve breakfast classics and creative alternatives, as well as hearty weekend brunches. They're big believers in that everything should be made from scratch where possible. It's all about good, honest food at Well Street Kitchen.
Eat: Just come here for the bap menu – a menu brimming with breakfast bap ideas – egg bap, bacon and sausage bap, and chorizo and avocado bap. Seriously, all the baps. The stand out dish has to go to the hash brown stack with breadcrumbed poached egg, chorizo, smokey aubergine puree, and mint and cucumber yogurt. Fan of sweet over savoury? Try the porridge with stew rhubarb and flaked almonds, or the comforting fruit loaf with butter.  And, if you're a fussy eater you can build you own breakfast with the sides on offer – salmon, beans, feta, sausage, bacon. You name it, they'll stick it on plate for you.
Why: No. 203 Well Street, London, E9 6QU
4. For a Relaxed Brunch: Ivy's Mess Hall
What: Unassuming East London cafe on the outside, a mecca of brunch dishes on the inside. Ivy's Mess Hall doesn't do fuss, in fact it's anything but fussy, but it delivers on taste every time. There's no wacky flavour combinations or fusion plates. Here, it's simple brunch dishes done very well.
Eat: If there's anything to order at Ivy's Mess Hall, it's their homemade pancakes. Light, fluffy little circles of goodness, these bad boys are organic and covered with blueberries and maple syrups. Eggs fans can get their fill, with either the Eggs Benedict, Florentine or Royal. Tuck into sautéed mushrooms on toast, the classic toast with preserves or avocado on toast. Try and bag a window seat and while away a Sunday morning. They're also a dab hand at making some damn delicious coffee, too.
Why: 129 Kingsland High Street, London, E8 2PB
5. For an Active Brunch: ChicP x Rude Health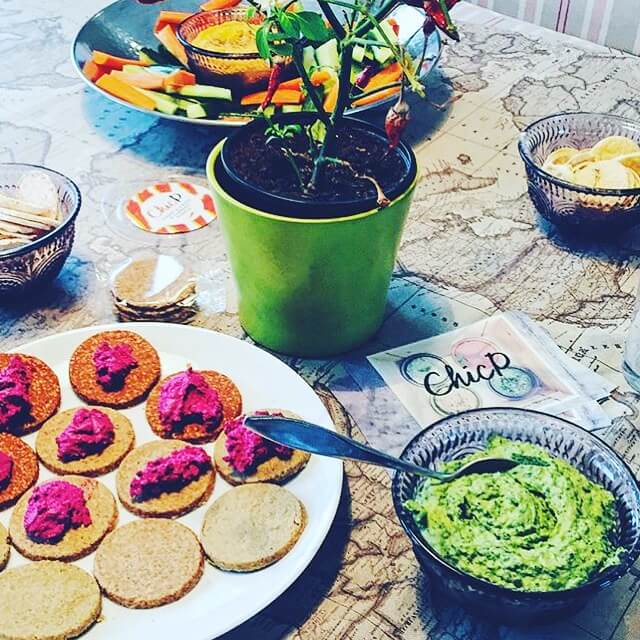 What: ChicP is a new business that uses surplus fruit and veg to create amazing dips and sauces. They've teamed up with their friends over at Rude Health and Punch Foods to create a special fitness event happening this Saturday, followed by a healthy brunch back at ChicP HQ.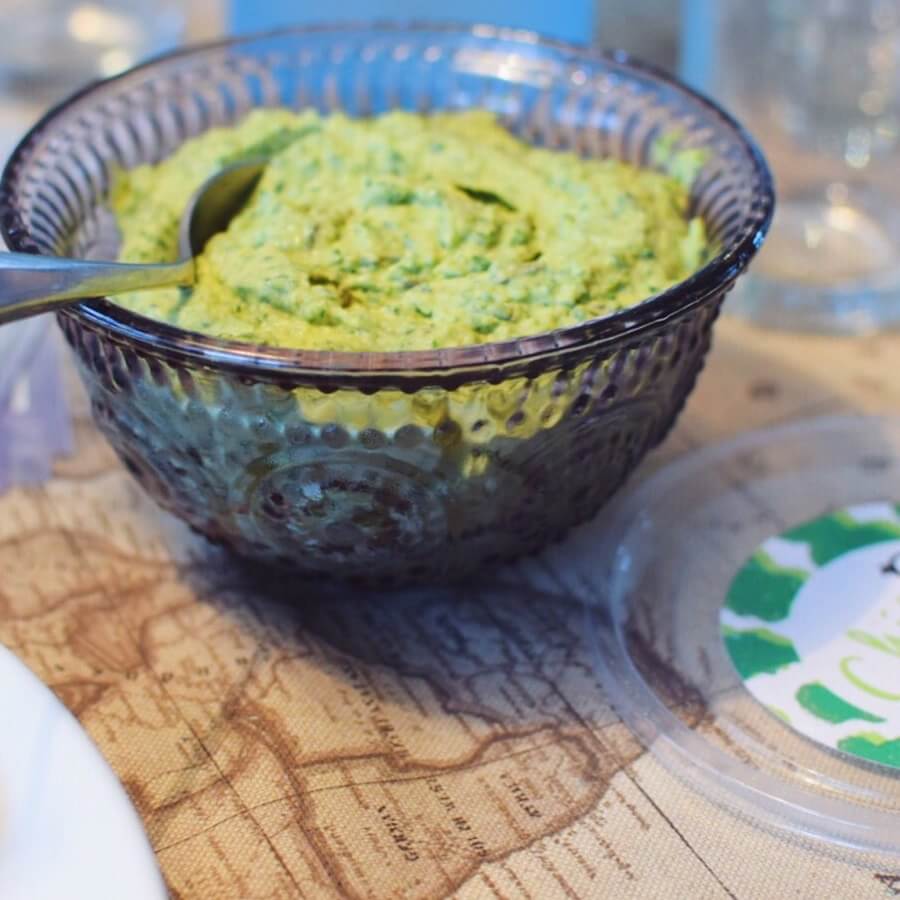 Eat: After a 45 minute outdoor HIIT session, feast on sweet and savoury goods including hummus, smoothies and homemade banana bread. Rude Health are bringing along their organic porridge, muesli, granola, and their range of dairy-free milks. Tuck into toppings from Punch Foods including all the superfoods, seed and a whole host of others.
Tickets here 
Why: 196A – Burlington Road London, London SW6 4NF GB