National Curry Week: London's Best Indian Tasting MenusBy Angelica Malin
Wondering where to find the best Indian tasting menus in London? Never fear, friends, About Time has all the answers. We love nothing better than a really good feast – with lots of delicious spices, textures and flavours, Indian cuisine is surely one of the finest for a tasting menu. This week, we're super excited to be working with Kingfisher Beer for National Curry Week to discover all the Indian foodie goodness in London. From London's fluffiest naans to the capital's finest paneer dishes, we've gone crazy for curry. Get involved by following Kingfisher on Twitter here and liking them on Facebook here, using #NationalCurryWeek. Now, let's talk tasting menus. From Michelin-star feasts to understated luxury, here's where to find the best Indian tasting menus in London:
Indian Tasting Menus in London: The Lowdown
There's so many great Indian tasting menus in London; from the upscale Michelin star restaurant Trishna in Marylebone, to refined South West Indian cuisine at Quilon in Mayfair – often considered London's best Indian restaurant – you'll be spoilt for choice in the capital. We also love that most restaurants offer a dedicated vegetarian tasting menu – no-one gets left out on our watch. Below is what to expect at London's best Indian haunts; it's time to dive in.
Indian Tasting Menus in London: Where to Eat
There's so many great places to eat in the capital, here's our picks:
Why Visit: If you're looking for a swanky night out, look no further than Trishna. Located in the heart of London's Marylebone Village, Trishna specialises in coastal Indian cuisine – and serious good cuisine, at that. The restaurant was awarded a Michelin Star in 2012, but don't let that put you off, it's known for its sociable, intimate dining vibe – no fancy stuff here. It's lovely in the summer months, as Trishna's doors also open onto the street, with a semi-outdoor feeling. Glorious.
The Tasting Menus: Trishna offers two tasting menus; a Taste of Trishna 5-course menu and a 7-course menu, which both can be paired with wine for an additional charge. They've also got a special Diwali tasting menu running until the 27th November, to celebrate the Festival of Light, with limited edition dishes and a mithai box to take home.
Eat: The tasting menus show off the best of Trishna's cuisine, a real experience for food lovers. The menu starts with Podi Jheenga – pink prawns with chilli, garlic and smoked tomato chutney – and Hariyali bream with green chilli, coriander and smoked tomato kachumber. These dishes are followed by delights such as guinea fowl kebab, Nilgri chicken kurma and lamb masala. The menu finishes on a high with Indian-inspired bread and butter pudding with poppy seed and black pepper, or cardamon Kheer with fig, raisin and pistachio. If you chose the 7-course menu, you'll enjoy additional delights such as Tulsi scallop and a chocolate and pine nut samosa. Dreamy.
Price: Taste of Trishna Koliwada Menu- 5-courses is priced at £60, £100 with wine pairing and 7-courses is priced £70, £125 with wine.
Where: 15 -17 Blandford Street, Marylebone Village, London W1U 3DG
Why Visit: Michelin-starred chef Atul Kochhar has a unique talent for changing the way people perceive and experience Indian cuisine – and is rightly considered one of the best Indian chefs in London. Taking inspiration from his native India, while always researching new dishes, Atul combines his heritage with his love of British ingredients to create a unique and innovative modern Indian menu. You'll find food at Benares that you won't be able to tasting anywhere else in the capital. In fact, Atul was the first Indian chef to receive a Michelin star and Benares Restaurant received its very own Michelin star in January 2007 – experience the food at Benares and you'll instantly know why.
The Tasting Menus: Benares has a very special tasting menu, which costs £98 per person, as well as a dedicated vegetarian menu, both of which can be upgraded for a wine pairing – the Captivating wines are available for an additional £55 per person and Prestigious wines £83 per person. I've sampled the veggie tasting menu and can happily report it's very good news indeed.
Eat: The tasting menu is a real delight to eat. You'll start with beautiful starters such pan-seared scallops with broccoli couscous and tandoori chicken tikka pie. Then you'll be treated to chargrilled Scottish salmon with spices and Cornish crab croquette, followed by a palate-cleanser of iced sherbet. Finish with roasted rump of English lamb and tandoori cutlet, and a sweet treat of passion fruit Suji cake. Heaven.
Price: £98 per person for a 7-course tasting menu – wine at an additional £55 or £83, depending on category.
Where: 12a, Berkeley Square, London W1J 6BS
Why Visit: For a household name. Gymkhana serves classic and contemporary Michelin starred Indian cuisine, with a strong focus on chatpatta and boldly spiced sharing dishes – it's the place to come for a real feast. We love the look of the place; the interior design of Gymkhana references the clubs of India with ceiling fans that hang from a dark-lacquered slatted oak ceiling, cut glass wall lamps from Jaipur, hunting trophies from the Maharaja of Jodhpur and Grandmother Sethi's barometer. What's more, the food here is simply divine.
The Tasting Menus: Gymkhana offers two very special tasting menus – a 7-course tasting menu supreme, and a vegetarian tasting menu. Each tasting menu is 7-courses and you can upgrade to a food and wine pairing for an additional £50. Also, for the whole the Diwali period, the restaurant is offering a selection of menus, including a special Diwali Feast and 7-course tasting menu!
Eat: There's so many delights on this menu, I don't know where to start. You'll enjoy dishes such as cassava with lentil and rice papads, Ajwaini scallops, black pepper fish tikka and Gilafi quail seekh kebab. There's also Achari chicken tikka, wild boar vindaloo and a beautiful Dal Maharani with an amazing bread basket. Finish on a high with basmati rice cardamom and fig kheer or Ras Malai with plum and fennel chutney. The veggie menu features special dishes such as paneer tikka and beetroot chops. Lovely stuff.
Price: £70 for the 7-course Gymkhana tasting menu, £65 for the 7-course vegetarian tasting menu – it's £50 for additional wine pairing.
Where: 42 Albemarle St, London W1S 4JH
Why Visit: This is the place to come for world-famous Indian food in the capital. Quilon opened in 1999 and quickly put South West coastal Indian cuisine on the map. In fact, the restaurant won a Michelin star in 2008 for its forward-thinking, delicious food, which they have kept since. The food here is blend of ethnic and progressive dishes – all with seafood at their heart. There's also a world-class wine list, which is great if you chose a wine pairing with your food. If you're a fish-lover, you won't be disappointed at Quilon.
The Tasting Menus: Chef Sriram creates an amazing tasting menu, tailor-made to your please your particular palate. If you have favourites, the chef is happy to plan a seasonal tasting menu to meet your very own requirements. There's also an 8-course beer and food menu, which is unusual and really rather wonderful.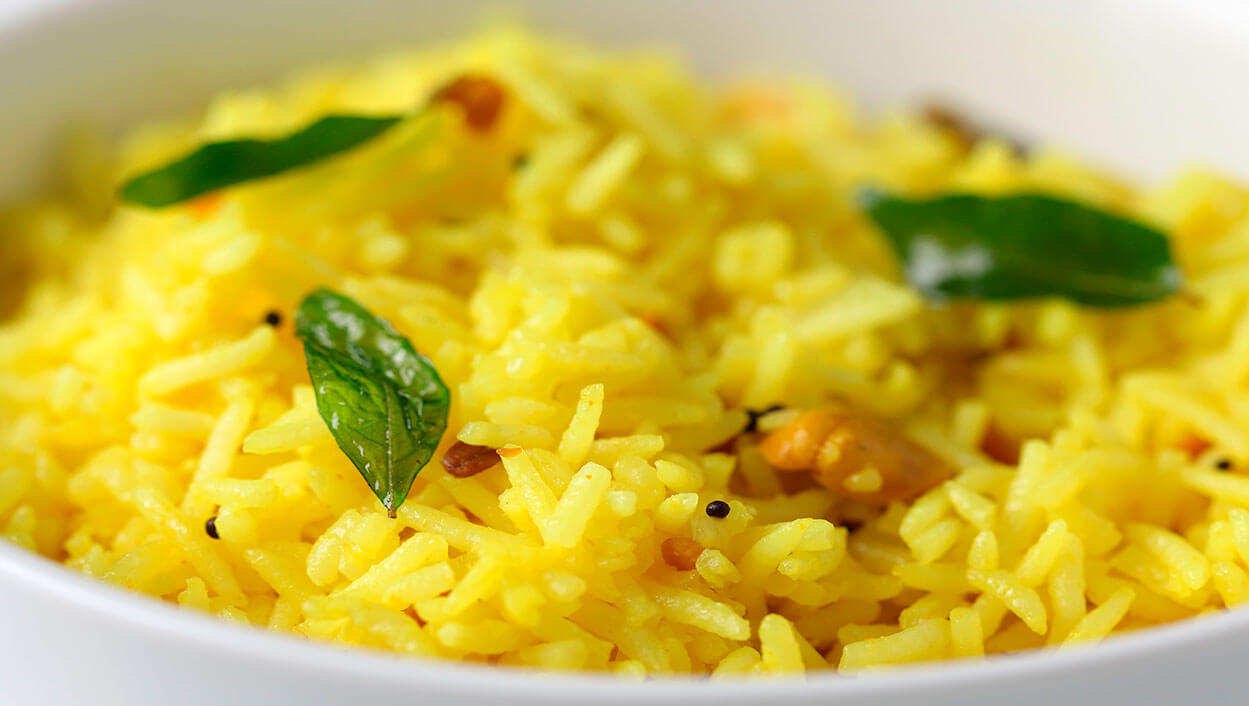 Eat: The beer and food menu starts with treats such as poppadoms and tomato chutney, paired with ceilidh lager, and lotus stem chop and oysters dressed with lemon ginger chilli, matched with a 312 urban wheat ale. The menu continues with grilled scallops with mango and chilli, peppered shrimps, mini vegetable dosa and coconut cream chicken. There's also a lovely quilon salad, black cod and Kerala roast chicken and lamb biryani with asparagus and snow peas. For dessert, enjoy pistachio cake with melted black sesame fondant, paired with a Liefmans fruit beer. Oh baby.
Price: More details here
Where: 41 Buckingham Gate, London SW1E 6AF
Why Visit: The Red Fort is located on Dean Street in the heart of buzzy Soho. Founded in 1983, the delicious cooking and unparalleled service of The Red Fort continues to attract London foodies day in, day out. The food here is sublime; the restaurant is well known for its Mughal court cooking, combining high-quality fresh British produce with sub-continental flavours to create refined Indian dishes. Azadur Rahman's talented team of seven chefs showcases authentic and imaginative dishes, with British ingredients such as Scottish lobster, Yorkshire rabbit and venison, Somerset lamb, and Gressingham duck. We're sold. 
The Tasting Menus: The Red Fort offers an impressive 10-course tasting menu, which can also be paired with wine. The tasting menu is a great introduction to the restaurant's cuisine, and will certainly put a smile on your face.
Eat: This tasting menu features the best of The Red Fort. It begins with Ajwaini seabass – a fillet of sea bass, grilled in tandoori with a hint of carom – and Hara kebab, spinach and fenugreek patties lightly filled with cheddar, onion and coriander. It continues with spiced marinated king prawn in a crisp batter with coriander and curry leaves, slow-cooked Scottish lamb shank in nutmeg, mace, cinnamon and bay leaf sauce and corn-fed chicken pieces in curry leaf, garlic, chilli and mustard seed sauce. There's also a delicious Dal Makahi – black lentils cooked traditionally in creamed tomato, ginger, garlic, spices and butter – served with saffron rice. For a sweet ending, there's Indian mango ice cream. Glorious.
Price: The 10-course tasting menu costs £49 per person and £69 per person with a wine pairing (a steal, we say).
Where: 77 Dean St, London W1D 3SH
Sponsored post in assocation with Kingfisher Beer for National Curry Week – follow Kingfisher on Twitterhere and like them on Facebook here, using #NationalCurryWeek