Looking for the top healthy food brands to watch in 2018? We've got it covered; from protein ice cream to gourmet nut butter, we've tried them all. You'll be pleased to know I've somehow managed to avoid putting chia seeds in this guide entirely. Pesky little seeds. You can also discover our health brands guide from last year here. Anyway, in the name of journalism, we've sampled everything on the shelves of Planet Organic, and can happily reveal the brands we think are going to be *big* news in 2018. Shopping baskets at the ready, let's talk health:
Healthy Food Brands to Watch in 2018: Game Changers
1. For Gourmet Vegan Dinners: allplants
What: Plant-powered meal delivery service allplants send healthy, chef-made dinners straight to your door. Their latest dishes launched for Veganuary include Kimchi Grain Bowl, Polpette Orzo, Biryani Jewel and Keralan Sundown. And yes, they're all incredibly delicious.
Why: Brothers and co-founders Alex and JP are on a mission to make plant-powered lifestyles easy, exciting and delicious; that's why every allplants dish is packed full of plant-based nutrition and unusual flavours, to fill you with energy while helping the planet thrive. Allplants has already served over 70,000 meals nationwide with 50% of their customers labelling themselves as flexitarians. Right on.
Price: Meals start at £4.99 per serving, with single serve at £6.75
Buy: Online here
2. For Vegetable 'Rice': Fullgreen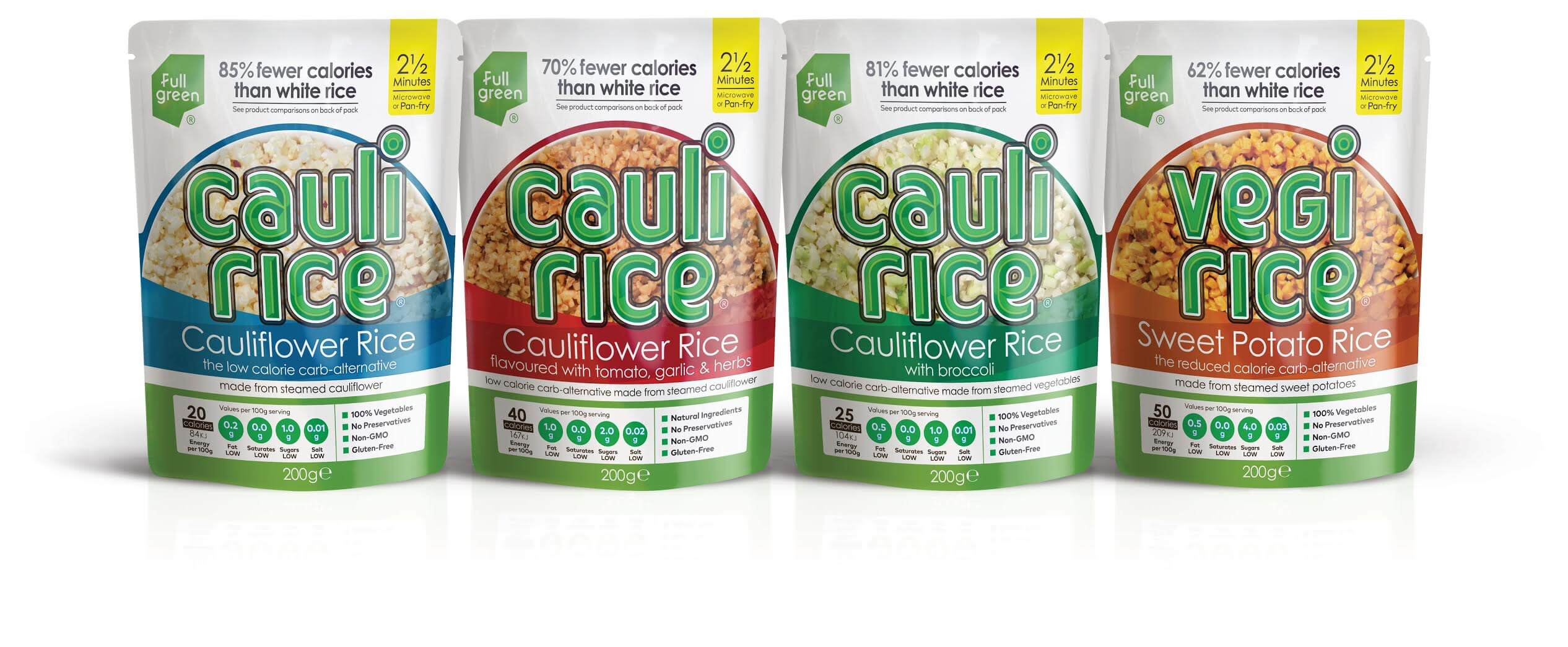 What: Fullgreen is an independent British brand creating a range of all-natural, low-carb vegetable 'rice' products ready just two and a half minutes. Available in four unique varieties, including the UK's first Sweet Potato Rice, the range is all made in the UK, using locally sourced vegetables. All Fullgreen products are 100% natural, vegan, gluten, preservative and additive free and non-GMO.
Why: Fullgreen is on a mission to democratise health across the nation with great tasting products that are also convenient and accessible. Inspiring the community to cook with healthy ingredients, Fullgreen supports positive change in eating habits for fuller, fitter lives. What's more, they count as one of the five a day, but are easily stored in the cupboard. Win.
Price: £1.99 per 200g pouch
Buy: Online here
3. For Quick Fixes: Strong Roots
What: Strong Roots is an award-winning brand on a mission to revolutionise frozen food! All Strong Roots products are fresh, tasty and bursting with goodness. The range includes oven baked sweet potato fries, kale & quinoa burgers and garlic roasted sweet potatoes. New products for 2018 include beetroot & bean burger, roasted beetroot wedges and much more. All are a great source of fibre, vegan-friendly, have no artificial flavours and are perfect for a quick fix.
Why: Strong Roots carefully freezes its vegetables from the moment they are picked to guarantee freshness and ensure nutrients are not lost in transportation. The whole line can be stored in the freezer until it's ready for baking, delivering in flavour and nutrition whilst being as convenient as possible. We love.
Price: From £2.99
Buy: Waitrose, Ocado, Whole Foods Markets, Amazon Fresh and Morrisons
4. For a World First: Moving Mountains Burgers
What: Moving Mountains, a ground-breaking British brand, has entered unimagined territory by creating a UK first in plant-based innovation: a meatless raw 'bleeding' burger. The Moving Mountains B12 burger is 100 per cent raw plant meat, 0 per cent cow and looks just like a regular patty. When cooked in the pan or BBQ, it sizzles, smells and browns just like the real thing.  And just like a regular burger, when perfectly cooked, the Moving Mountains B12 burger bleeds through the middle – with beetroot juice instead of animal blood.
Why: Set to be the most impactful food invention of the century, it has taken a team of leading UK scientists, chefs and farmers more than two years in a lab and over 100 test-kitchen recipes to create. The future of eating well for health and for the planet, Moving Mountains' plant-based meat requires less land, less water and produces less greenhouse emissions than animal meat. It looks, smells and tastes as indulgent as regular meat. Amazing stuff.
Buy: The brand will become available for UK supermarkets and restaurants nationwide from early 2018 with its B12 Burger.
Healthy Food Brands to Watch in 2018: Healthier Snacks
1. For Gourmet Nut Butter: Nut Blend
What: Nut Blend currently consists of four 100% natural nut butters: Perfect, Golden, Indulgent and Praline. They celebrate pure ingredients, avoid all added sugar, sweeteners, salt and oil, and prioritise flavour and "feel good". Each recipe is unique in texture and taste and the company takes pride in using high-quality ingredients that are sourced specifically for their rich and delicious flavour.
Why: Nut Blend's mission is to change the way people think about sugar and provide a naturally feel good alternative in every spoonful. They are creating a new premium tier of nut butters that cater to a range of lifestyles, including vegan, gluten- and dairy-free; whether you spread it on toast, stir into porridge, swirl into yoghurt – or just spoon it!
Price: £6.50 for 170g
Buy: Online here, as well as independent cafés (High Mood Food, LLS Café, Modern Baker).
2. For Vegan Delights: Mr Organic
What: Mr Organic is one of Britain's fastest growing organic food brands with an ever-expanding range of more than 80 delicious, organic and vegan products, including a dairy-free chocolate spread, egg-free mayo, healthy ketchup, apple cider vinegar and a range of pasta sauces. All Mr Organic products are free from palm oil, additives, pesticides, harmful hormones and artificial flavours, colours and preservatives.
Why:  Mr Organic is committed to improving the environmental footprint of food production, with a positive food ethic for a healthier world, which means that everything it does is traceable and sustainable.
Price: From £2.99
Buy: You can find Mr Organic products in Waitrose, Ocado, Holland & Barrett (online only), Amazon Fresh and independent retailers nationwide.
3. For Party Pleasers: Food Should Taste Good
What: Built on a philosophy that eating well should still satisfy, Food Should Taste Good is a tasty range of gluten and cholesterol-free chips made from real, high-quality ingredients. Baked in a high oleic sunflower oil  containing healthier unsaturated fats, they are a wholesome alternative to traditional potato crisps that don't skimp on flavour. Three delicious variants are currently available: Mexican Blue Corn, Multigrain and Sweet Potato.
Why: Ideal for healthy snacking or as an easy crowd pleaser for a party. Serve on their own or perfectly paired with a dip, like their Mexican street corn dip.
Price: £2.19
Where: Tesco Nationwide
4. For a Protein Hit: Ember Snacks
What: Ember is a biltong snack premium quality grass-fed British and Irish Beef. Seasoned with salt, pepper, coriander, garlic, nutmeg, cloves and chilli, each bag of Ember biltong contains 19 grams of protein, zero sugar, under 100 calories and is gluten free. It makes for the perfect post-workout and mid-afternoon snack.
Why: Ember was founded by two brothers, Jack and Harry. When training for their Ironman, they became frustrated by a world full of sugary and un-natural snacks. They wanted something that was genuinely tasty, that had all the health credentials to go with it. So, they went back to their country roots and created Ember to fill a gap – literally.
Price: £2.49 per pack.
Buy: Order one their website, using discount code FEEDMYFIRE15 for 15% off all orders, on amazon, in various gyms around London (1Rebel, F45, Core Collective), and in small retailers across the UK.
Healthy Food Brands to Watch in 2018: Breakfast Buddies
1. For Low-Sugar Cereal: Jordans Cereals
What: Jordans Cereals, Britain's number one granola brand, is launching a new low-sugar cereal range that contains less than 5% sugar for health conscious Brits. They have been working hard to create new low sugar granola recipes that contain no artificial ingredients – using chicory root fibre, the root fibre from a vegetable, with less sugar. The Cherry and Almond flavour combines luscious dried cherries and crunchy almonds, with toasted wholegrain oat and barley clusters, which the Almond & Hazelnut recipe mixes oats and grains with sliced and whole almonds, as well as roasted, chopped hazelnuts. Delicious.
Why: According to research, Brits should consume no more than 5% of energy from added sugar which equates to about 30g or 7 sugar cubes. JordansCereals' new granolas will help Brits better manage their daily sugar intake as, per 45g serving, they contain as little as 1.3g sugar in the Almond & Hazelnut variety and 2.2g in the Cherry & Almond.
Price: £3.99
Buy: You can find Lucy Rocks in Waitrose, Sainsbury's, Morrisons, ASDA and Ocado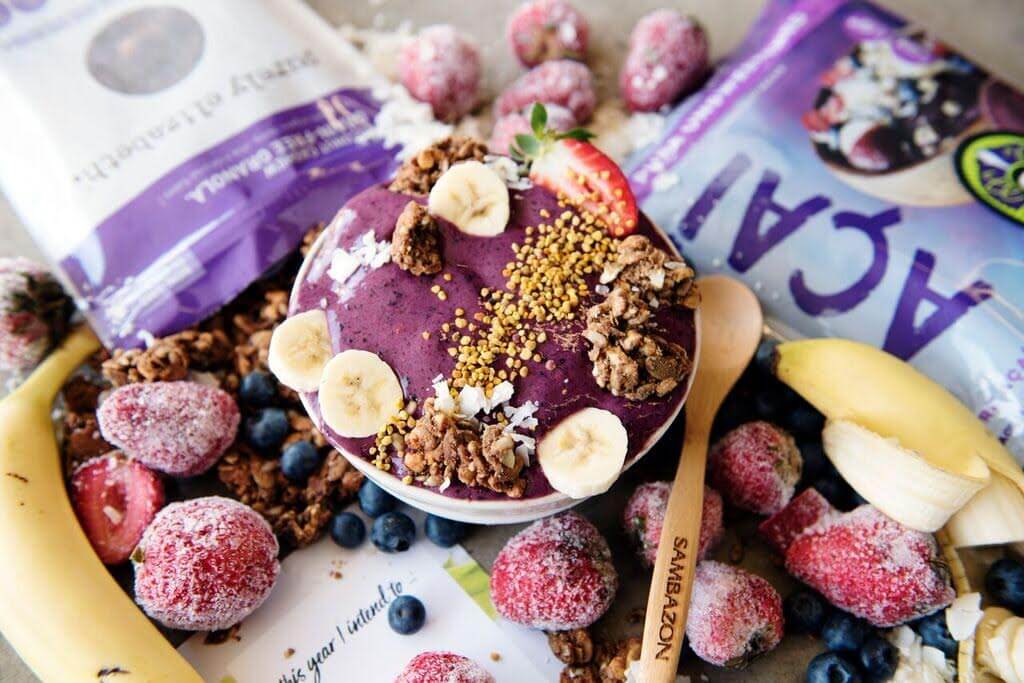 What: Sambazon is the world's leading producer of Açaí, the King of Amazon superfoods, and one of the purest, most nutritious botanicals on the planet. Açaí is one of the only fruits on the planet to be naturally sugar free, packed with antioxidants, and full of healthy omegas, fibre and protein. It has two unique frozen products, each wild-harvested from the heart of the Amazon: the Original Blend Superfruit Pack, and the Pure Unsweetened Superfruit Pack. All Sambazon products are 100% organic, fair trade, vegan, non-GMO, gluten free and Kosher.
Why: The only certified organic and fair trade Açaí brand in the UK, Sambazon is different to unethically sourced and low Açaí content products that have previously been available in the UK market to date. Sambazon allows Brits to experience the real Amazonian Açaí and all its health, beauty and nutritional benefits by providing completely pure, nutritious and sustainably sourced Açaí.
Price: £4.00
Buy: You can find Sambazon packs in the freezer aisle at Whole Foods Market, Tesco and Ocado.
3. For Gluten-Free Porridge: Mornflake
What: From the perfect porridge, to a world of new baking ideas – you can now enjoy your favourite oaty recipes, minus the gluten, with Mornflake Gluten Free Superfast Oats. Certified by Coeliac UK and milled to Mornflake's extra fine, signature Superfast grade, Mornflake Gluten Free Superfast Oats are ready within two minutes on the stove and the perfect way to warm up your morning.
Why: Healthy, wholesome and packed with fibre, Mornflake Gluten Free Superfast Oats contain beta glucan which can help lower cholesterol as part of a healthy balanced diet and lifestyle. Enjoy with your favourite fruity toppings or sprinkle with fruit to make a delicious homemade crumble.
Price: From £3.99
Buy: Available in Sainsbury's and Ocado.
4. For a New Grain: Rude Health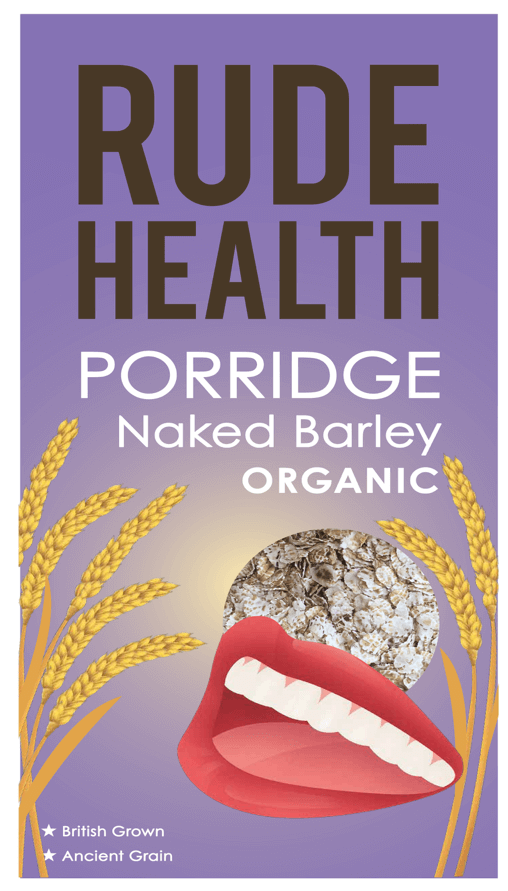 What: Rude Health are bringing ancient grains back in to your life with the launch of two new products: Puffed Spelt Cereal and Naked Barley Porridge. With its nutty bite and toasty taste, this one ingredient wonder can be sprinkled over your favourite smoothie bowl, doused in milk or scoffed straight from the box. Rude Health's newest (but oldest) porridge, Naked Barley, is malty and comforting in taste and packed full of fibre. Their Naked Barley flakes are 100% British grown and organic, which is nice.
Why: Always at the forefront of health food innovation, Rude Health are constantly looking for ways to make eating well exciting. 2018 is about looking back at the real, honest food our ancestors were eating and reinventing it for a modern lifestyle.
Price: Puffed Spelt: £1.79 and Naked Barley Porridge: £3.50
Buy: Puffed Spelt: Waitrose, Ocado and the Rude Health website. Naked Barley Porridge: Wholefoods, Ocado and the Rude Health website.
What: We've all heard of almond and soya milk, but 2018 the go to vegan alternative has got to be flaxseed milk. OOOMEGA are delicious tasting dairy free, vegetarian and vegan drinks. OOOMEGA is a new healthy dairy alternative and the only one to offer you all the benefits of flax seed oil – the highest plant based source of healthy Omega 3 (ALA).
Why: OOOMEGA not only has three delicious flavours; Original, Original Sweetened and Macchiato but also has plenty of health benefits as it contains plenty of Omega-3, calcium, vitamins and nutrients. Enjoy the macchiato over Ice for a homemade ice-coffee in the summer or stir into porridges for a warming, creamy winter breakfast.
Price: £1.99
Where: Waitrose and Holland & Barrett
3. For a Chocolate Fix: Plenish
What: Plenish 'On the Go' Flavoured Chocolate Almond M*LK, the perfect healthy indulgence – containing a dash of antioxidant rich cacao, specifically designed for a healthy lifestyle on-the-go.
Why: The Chocolate Flavoured Almond M*LK is  packed full of healthy antioxidants designed to boost immunity. The first of its kind within the dairy-free category, Plenish's new chocolate flavoured Almond M*LK is entirely free of additives and is completely vegan-friendly, perfect for enjoying as part of a healthy plant-based or dairy-free lifestyle.
Price: £1.99
Where: You can find Plenish's new Chocolate flavoured almond m*lk at Wholefoods, Ocado and Boots stores and online here
Healthy Food Brands to Watch in 2018: Better-for-You Ice Cream
1. For Protein Ice Cream: Koupe
What: Koupe is a protein ice-cream that has already captured the Northern Europe market. Koupe contains only a quarter of the sugar of traditional ice cream and is free from artificial flavourings or colourings. Containing no cream, just milk, Koupe is low in fat, with half the calories of a Magnum. The protein ice cream has 50%+ less sugar than Ben & Jerry's ice cream and as much fibre as a serving of broccoli.
Why: Available in four traditional flavours: Vanilla, Chocolate, Strawberry and Banana. The perfect way to increase your protein intake and satisfy a sweet craving whilst being a delicious healthy snack!
Price: £5.49 for 500ml
Where: Ocado
2. For a Paleo Frozen Yogurt: Co Fro
What: Co Fro is the UK's first soft serve coconut paleo frozen yogurt. Created by recipe developer, lifestyle and fitness blogger London Paleo Girl aka Tessa Seward, this tropical treat is fast making its way into online shopping carts around the country as it launches into Ocado. Co Fro is a delicious bio–fermented coconut soft serve free from dairy, refined sugar, soy and gluten. Not to mention it's paleo and vegan friendly too!
Why: Happily admitting to having an 'extremely sweet tooth', Tessa had been struggling to find something to satiate that sweet craving. Co Fro was born out of creating something beyond the paleo point of view, but one that also catered to other dietary requirements and preferences.
Price: Naked serves are priced from £3.95 and 500ml retail tubs in Natural & Matcha flavours at £5.29
Buy: Co Fro is currently available soft serve from Simple Health Kitchen, Baker Street & Pitch Fulham Broadway. 500ml tubs in Natural and Matcha are also available on Ocado.
3. For a UK First: Halo Top Creamery
What: Get your spoon ready! Halo Top Creamery, America's most raved about ice cream, is now available in the UK. Halo Top Creamery has changed the ice cream game by offering light, high-protein ice cream that tastes like the real deal. It is now available in the UK in seven delicious flavours: Sea Salt Caramel, Vanilla Bean, Peanut Butter Cup, Chocolate Flavoured, Mint Chip, Chocolate Chip Cookie Dough and Cinnamon Roll.
Why: Each of the seven delicious flavours range from 280 – 360 calories with around 20 grams of protein per tub, giving ice cream lovers the authentic ice cream taste they are looking for with a protein boost.
Price: £5.00
Buy: Halo Top is available at Tesco stores nationwide and online and will be available from 16th January at Tesco Express. Halo Top will also be available later this month on Ocado and in Whole Foods stores.
4. For Delicious Ice Cream: Oppo
What: Oppo is a healthy ice cream made with virgin coconut oil, stevia leaf and fresh milk. At less calories than an apple per scoop and 60% less sugar and calories than regular ice cream, this deliciously healthy ice cream is available in four flavours: Madagascan Vanilla, Mint Choc Swirl, Salted Caramel, and the most recent addition to the range Columbian Chocolate and Hazelnut.
Why: Health and indulgence have always been opposites, but Oppo have made it their mission to find a new way. So, they've created their own variation of the most indulgent food of all – tasty, decadent, luxury dairy ice cream. Oppo is made with natural ingredients without all of the sugar and calories often found in traditional ice cream, because they believe that food doesn't need all the nasty stuff to taste mighty fine. Their mission is for you to be able to enjoy your favourite sweet treats without compromising your health. It's proof that being healthy doesn't mean eating a compromise – that's their 'sweet spot'.
Price: £4.99
Buy: You can find Oppo  in store at Sainsbury's, Asda, Waitrose, Wholefoods, Budens, Holland & Barrett & online at Ocado.
Healthy Food Brands to Watch in 2018: Protein Pals 
1. For Protein Smoothies: Upbeat
What: Providing 20g of quality whey protein in every bottle, Upbeat smoothies are the perfect on-the-go snack or breakfast addition for everyone living an active, healthy lifestyle. Packed with vitamins, calcium and essential amino acids, you'll be filled with good energy and ready to take on the day ahead. Choose from Blueberry & Raspberry, Coconut & Pineapple (which tastes like a pina colada!) and Strawberry flavours.
Why: Unlike other smoothie brands Upbeat contains no added sugar, with the only sugars naturally occurring from the real fruit, and each bottle contains just 150 calories. Hello guilt-free snacking! Whey protein is also the most satiating form of protein on the market, so these smoothies will help you stay fuller for longer.
Price: £1.99 per 330ml bottle
Buy: Tesco, Waitrose, Sainsbury's and Holland & Barrett
2. For Protein Iced Coffee: Get Nourished
What: Get Nourished is the world's first high protein lactose-free iced coffee made with premium quality 100% Arabica coffee and 25g lactose free protein per bottle. Enjoy as a tasty and healthier alternative to your morning brew, with one bottle containing as much protein as a steak! Choose from vanilla, hazelnut or coconut for a great-tasting, high-protein pick-me-up without compromise.
Why: Get Nourished believe that getting a little more protein in your life shouldn't just be resigned to the gym bunnies of this world. So they've cut out the chalky taste, the artificial sweeteners, and the lactose to create a great tasting iced coffee that anyone can enjoy.
Price: £2.99
Buy: You can catch them in the fridge at Holland & Barrett stores from January.
3. For Protein Drink: Protein Water Co
What: Protein Water Co is an award-winning innovative British brand, which produces the UK's first and only completely natural protein infused waters. Free from added sugar, artificial additives and preservatives, the whole range is designed to maximise health, fitness and beauty potential.  It has two unique product lines; the Muscle Maintenance range has 20g of protein in each bottle and its range of Skin Maintenance drinks has one of the highest levels of hydrolysed collagen protein in each 500ml serving.
Why: Every 500ml bottle combines the highest quality protein with spring water, delivering a clear, crisp and refreshing taste with absolutely no nasties. It has a GMO-free ingredient profile with no added sugar, zero fat, and absolutely no artificial sweeteners, flavours, colours or preservatives.
Price: £2.35
Buy: You can find Protein Water Co in Boots, Whole Foods Market, Fenwick, Kettlebell Kitchen, HIIT Kitchen, and independent retailers nationwide.
Healthy Food Brands to Watch in 2018: The Drinks Business
1. For Tasty Hydration: Coco Fuzion 100
What: Coco Fuzion 100 is the new carbonated coconut water available in Mango, Raspberry, Lime and Original flavours.  A natural isotonic, Coco Fuzion 100 is absorbed by the body more quickly than water making it the first of its kind on the market. 
Why: Coco Fuzion 100 provides cellular hydration, but also promotes lubrication of joints and muscles, nervous system function and mental focus, making it ideal for sport and fitness fanatics.
Price: RRP of £1.39 for the 250ml cans and £1.79 for the 330ml still sports drinks.
Buy: WH Smiths, TK Max, Central Convenience Stores, Amazon and independent retailers.
2. For a New Fruity Water: PHROOTI
What: PHROOTI Mango Water is a refreshingly fruity drink that is low calorie, has no added sugar or sweeteners, no artificial nasties and uses 100% naturally-sourced ingredients. Made from the finest crushed mangoes and the freshest spring water, it's the ideal choice to replace sugar-laden juice waters and artificial-tasting flavoured waters.
Why: PHROOTI's new Mango Water tastes refreshingly fruity and has only 63 calories per bottle, so is perfect for health and wellbeing fans and those looking for a more exciting way to hydrate.
Price: £1.30 for a 330ml bottle
Buy: Sainsbury's
3. For Sparkling Water: Aqua Libra
What: Aqua Libra is a new range of infused sparkling water drinks which is available in three flavours – Raspberry & Apple, Grapefruit & Pineapple and Tangerine. The drinks contain no sugar, no sweeteners and absolutely no artificials, meaning it's perfect for the widest variety of diets and lifestyle choices. With a refreshing taste, the Aqua Libra range is made simply with sparkling water infused with fruity flavours and a dash of lemon juice and is set to brighten your January with a better bubble.
Why: It's a healthier and sparky addition to the lunchtime routine and is perfect on the go. Best enjoyed chilled, the new drinks provide a crisp, clean and unsweetened alternative and each flavour is under 3 calories per 330ml can, keeping you refreshed and hydrated throughout 2018.
Price: £1.25 per 330ml
Buy: Boots stores nationwide
4. For Sugar-Free Drinks: Dash Water
What: Dash Water is British sparkling spring water infused with wonky (ones discarded by the supermarkets for the way they look) fruit and vegetables for subtle Dash of flavour. It contains no sugar, sweetener or calories. Our mission is to naturally hydrate the nation in a fun and sustainable way.
Why: They want to encourage people to start drinking more water and stop throwing away deliciously-wonky fruit and veg. Both from farming backgrounds, we've seen first-hand just how much produce never even gets to our plates. It's time to do something about it, 100% naturally.
Price: £1.29
Buy: Amazon, Selfridges, Planet Organic, Daylesford, Sourced Market
Healthy Food Brands to Watch in 2018: Super Supplements
1. For Women's Nutrition: Free Soul
What: Free Soul is an honest, straight talking new generation lifestyle and nutrition brand that supports, empowers and celebrates women whilst supporting their physical and mental wellbeing. Launching with 3 products: Hero protein (vegan & whey), PWR nutrition tablets and two teas (morning & evening blends) they provide a proposition that is independently tested to ensure the highest standards – what they say is in the pack, really is in the pack.
Why: When Free Soul set out to develop the brand, they wanted something smart, effective real nutrition for women.They worked with clinical nutritionists to formulate the perfect products to bring strength, energy and balance. It goes without saying, their ingredients are of the highest quality and their flavours tried and tested umpteen times – to get to what they believe are the best in the market. All their products are soy, gluten and GMO free and unlike other brands, they haven't bulked up their protein blends with cheap milk powder fillers (MPC).
Price: From £6
Buy: Online here
2. For Vegan Protein: Hemp Protein+ 
What: Hemp Protein+ is the newest range of natural plant protein blends from healthy super food provider, Linwoods. The powders, available in three nutritious hemp protein blends with added-value ingredients, provide a natural source of protein, helping fuel the body with essential energy – boosting nutrients and heart-healthy compounds.
Why: Not only are they highly digestible sources and loaded full of protein; they are gluten, dairy and GMO free. The ingredients in Linwoods Hemp Protein+ range are all natural and have no added sugar, as well as being high in Omega 3 ALA, packed with vitamins, minerals and fibre. Ideal supplements to the daily diet, the combinations pack a powerful punch and contain an impressive 15g-16g of protein in a 30g serving. The plant proteins are also free from saturated fat, can help maintain muscle mass, prevent blood vessel problems and have the added benefit of being an anti-inflammatory.
Price: £16.99
Buy: Available at linwoodshealthfoods.com and at various UK retailers.
3. For a Health Boost: Indigo Nutrition
What: Looking for something different? Check out Indigo Nutrition's Black Rice and their Black Maca Powder – we're calling it now, black food is the next big health trends for 2018. Black Rice has been eaten in Asia for thousands of years and was once reserved for royalty only, earning it the name "forbidden rice". Nowadays this gluten-free rice is easily available to all and is gaining popularity for its incredible health benefits.
Why: Black Rice contains the highest levels of anthocyanins known in rice, which means that it is packed with antioxidants. When the hull and the bran are removed from rice many important nutrients are lost, however black rice retains this outer shell and it retains many nutrients, including dietary fibre. Black Maca is the most nutritionally rich of all the Maca roots and has the highest levels of anthocyanins which means it can protect against cell oxidation and cell damage, it is also thought to be a great tonic for the adrenals and in this way can combat exhaustion and stress.
Price: From £7.99
Buy: Online here