About Time You Tried: April's Best New Restaurant OpeningsBy Angelica Malin
Spring time in London: you simply cannot beat it. The sun is shining, cocktails are flowing and, for once, everyone's in a good mood. It's simply the best time to be dining out, I think. If you're looking for somewhere new to try this month, here's our selection of the best new restaurants in London this April. Forget your local, it's time to try one of these awesome new kids on the block:
1. For Hawaiian Poke: Black Roe, Mayfair
What: The trend everyone's talking about; Black Roe Poke Bar & Grill recently launched in the heart of Mayfair and brought with it the finest Pacific Rim cuisine. The intimate restaurant is backed by Kurt Zdesar, owner of the successful Chotto Matte in Soho.
The Lowdown: Kurt Zdesar, well-renowned in establishing and developing fine dining restaurants throughout the world, is behind Black Roe – which is a good sign indeed.  The 60-seat restaurant features moody grey walls and distressed luxury touches, such as worn wood and leather. Black Roe's crowning glory is a poke bar at the entrance of the restaurant, where an expert will serve up raw fish with a Pacific slant, alongside other fresh seafood and oysters. Downstairs features a large chef's table for up to 20 guests that leads into the centre of the open kitchen and is lined by tanks filled with the freshest live seafood.
Why: For all the food. Poke, a Hawaiian marinated raw fish dish, will take centre stage with fresh and exotic flavours and the grill serves sustainable meats, cooked on a Kiawe wood grill. Come here for Bison rib eye steak, fennel-tomato confit and yuzu soy hollandaise and smokey lamb rack, coconut and piquillio reduction. Cocktails and wines by the glass, including The Chateau Leoube, La Londe Rose an exclusive to the UK, are served at the relaxed bar. The restaurant takes its produce very seriously, working closely with farmers and fishermen whose portraits hang on the walls. Right on.
Where: 4 Mill Street Mayfair London W1S 2AX
2. For Mozzarella: Obica, St Paul's
What: Obica, the famous mozzarella bar, recently launched its new London flagship in St Paul's, with a 120 seat restaurant, mozzarella bar, deli, private dining room and beautiful terrace. The relaxed deli serves coffee, pastries, fresh juices and dishes to go in the daytime. In the evening creative cocktails inspired by Italian aperitivo, are prepared at the lively bar by the Obica mixologists.
The Lowdown: Guests are welcome to feast on organic Italian dishes, pick up a coffee and croissant on the way to work or just sit at the bar with an aperitivo and absorb the warm atmosphere. Italian marble sits alongside copper and stainless steel details in the bright, open plan space designed by Andy Martin. Floor to ceiling windows stream light into the space during the day and glow from the candlelight within at night. Glorious.
Why: The food at Obica St Paul's focuses on fresh, seasonal and, organic produce with specialty Italian ingredients from Protected Denomination of Origin areas. Mozzarella di Bufala DOP is imported directly twice a week and will be served at the Mozzarella Bar with black truffle, sustainably farmed Italian Calvisius caviar, or simply on its own with extra virgin olive oil. Other small plates include a selection of salumi among which 24-month air aged San Daniele and Parma Prosciutto, smoked Speck from Alto Adige, creative and innovative salads, homemade pasta and fish and meat entrées. You can't miss the sea bass with Solfino white beans, vegetables, and roasted Datterini tomatoes and Ricotta di Bufala with black kale homemade ravioli in sage butter sauce.
Where: St. Paul's Churchyard, London EC4M 8AD
3. For Dining Al Fresco: Dalloway Terrace, Holborn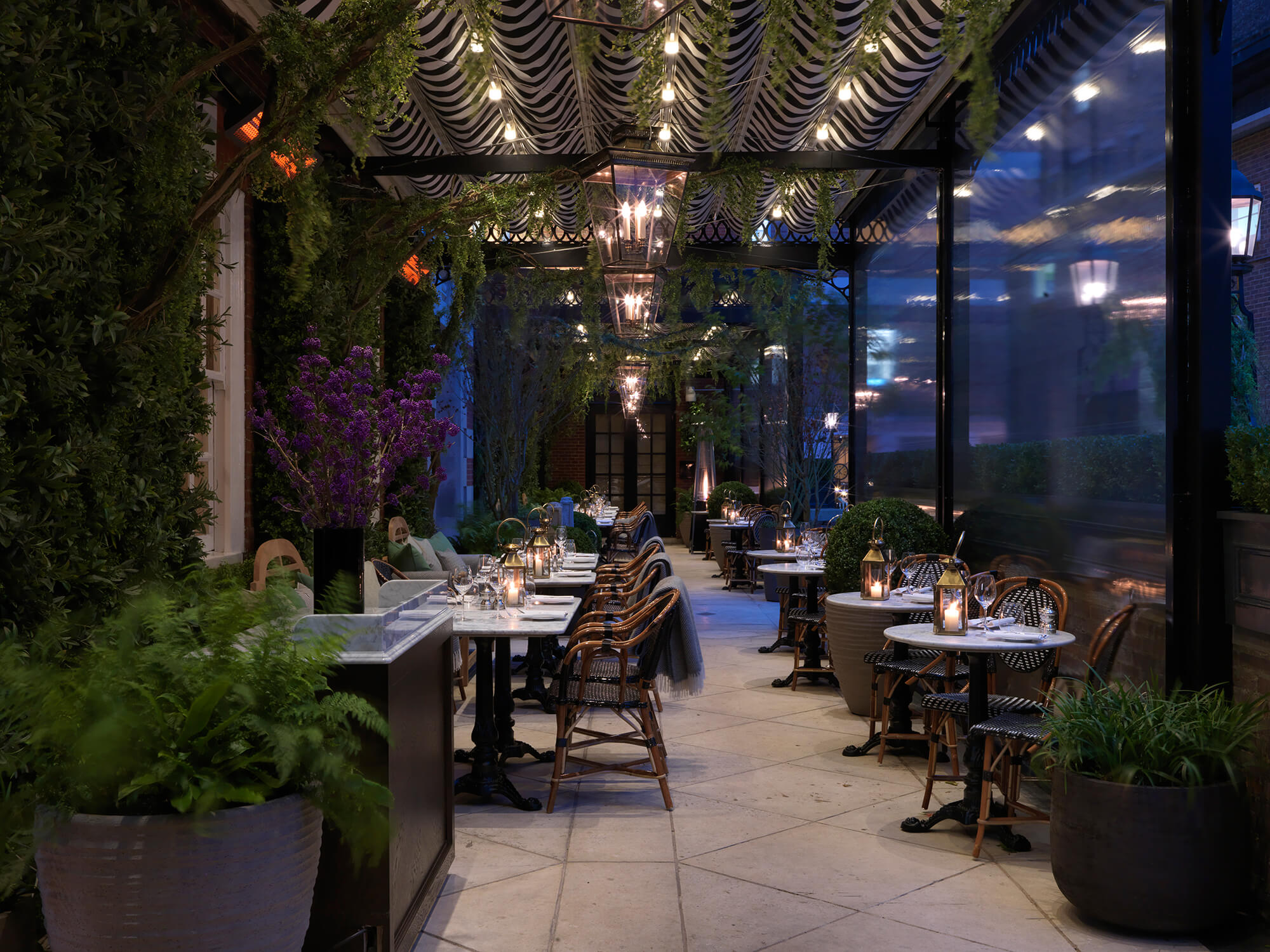 What: Dalloway Terrace at The Bloomsbury is a charming year-round, indoor-outdoor terrace tucked away in the heart of Bloomsbury. Named after the eponymous character created by Virginia Woolf, an author whose name will forever be associated with Bloomsbury, Dalloway Terrace is an elegant, poetic and quintessentially English space.
The Lowdown: Fully-heated and with a retractable roof, Dalloway Terrace is the perfect spot for all-day dining and drinks. Set in the heart of the historic and vibrant Bloomsbury, London's literary centre, the beautiful indoor-outdoor space is just a two-minute walk from Tottenham Court Road station and the hustle and bustle of Oxford Street and Soho. Fully heated in winter, this year round destination restaurant and bar offers the peace and charm of a secluded secret garden in the winter and a light, elegant and beautiful alfresco offering in the spring and summer months.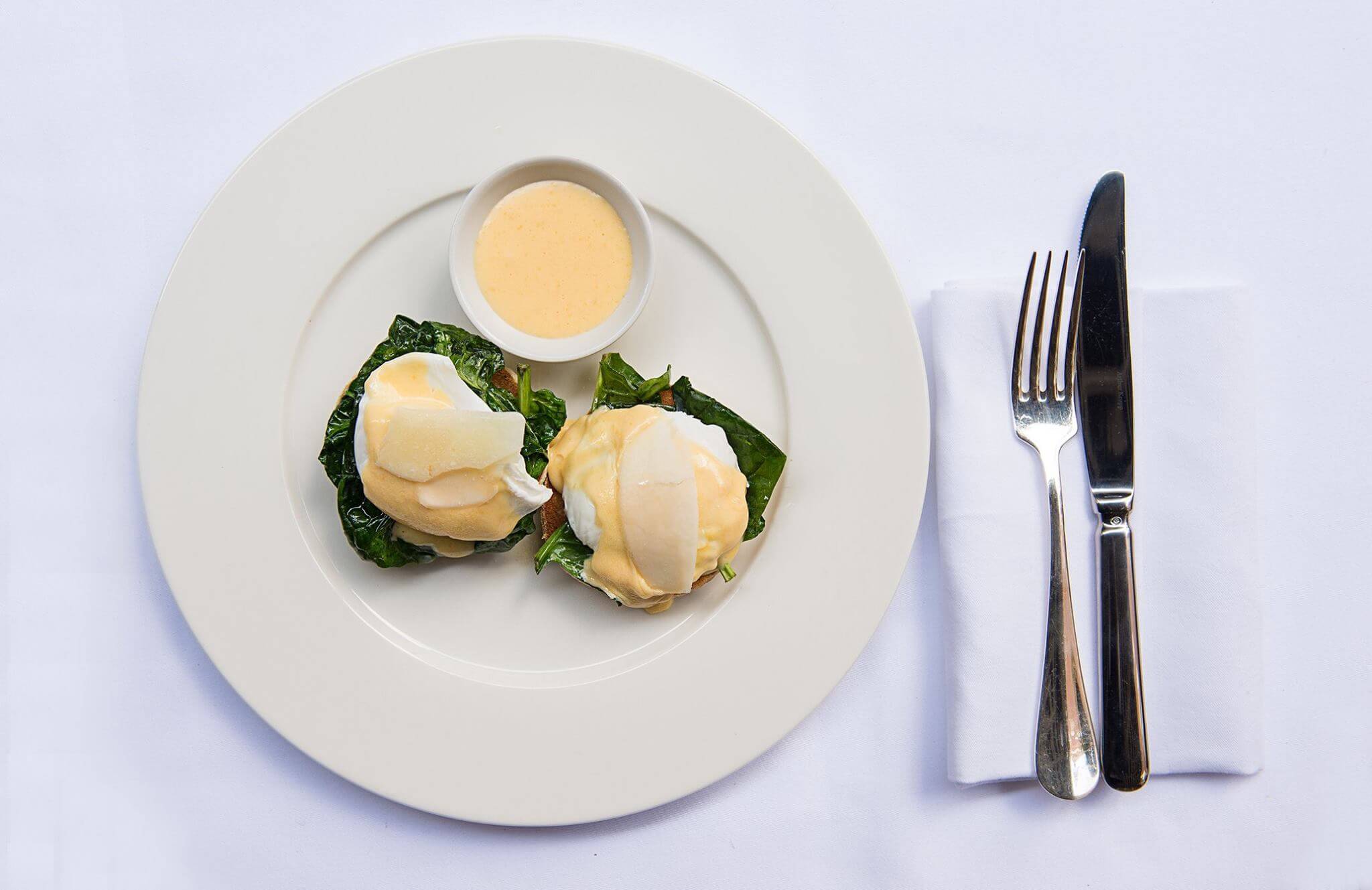 Why: The menu is simple yet elegant, consisting of classic European favourites, seasonal specials and beautifully crafted Afternoon Teas, alongside a range of classic and signature cocktails. Drawing subtle design inspiration from the 1930s, the menus feature a floral motif based on the technique of preserving fresh flowers, while classic typefaces evoke a comforting sense of nostalgia that blends seamlessly with the stylish contemporary setting. For the more quintessentially British experience, Dalloway's Afternoon Tea is not to be missed – featuring a selection of sweet and savoury treats, inspired by both the Lutyens design and literary heritage that Bloomsbury has to offer.
Where: 16-22 Great Russell Street, London WC1B 3NN
Photo Credit: Dalloway Terrace – Facebook
4. For a Spring Feast: Spring at Forest, Marble Arch
What: Looking for a bountiful meal? Well, restaurateur Des McDonald has re-opened Forest, his pop-up on the roof of Selfridges, with a new Spring-inspired theme championing the best of British produce. Expect food such as foraged mushroom and barley risotto, slow-cooked wild boar, steamed beef pudding and raspberry sabayon for dessert. 
The Lowdown: A 'living wall' of plants leads the way to Selfridges' secret sun terrace, high up above the hustle and bustle of London and inspired by an English Country Garden in Springtime. The new Spring menu brings an abundance of fresh, locally grown, foraged ingredients, championing and celebrating the finest British produce, and each month will celebrate a particular seasonal fruit or vegetable.
Why: Guests can enjoy the menu of locally sourced, British seasonal produce, with an emphasis on foraged ingredients and British classics, or relax in one of the floral-themed potting sheds on the terrace with a refreshingly original cocktail or delightful Afternoon Tea.
Where: Selfridges Roof Top, 400 Oxford Street, W1A 1AB
5. For British Cooking: Boyds Grill & Wine, Charing Cross
What: Boyds Grill & Wine Bar on Northumberland Avenue, Trafalgar Square, is a new wine bar with a striking layout and great menu that embraces contemporary London dining trends. It's all about Great Britain here; Boyds Grill & Wine Bar prides itself on sourcing the best possible British produce and great wines from around the world.
The Lowdown: Boyds Grill & Wine Bar, created by Charles Boyd, has been designed so that diners can enjoy the beautiful contemporary space, set in a stunning, marble-clad and historic Victorian interior, in a way that suits however they want to eat or drink.  
Why: Boyds Grill & Wine Bar's Executive Chef Nate Brewster's menu showcases international cooking techniques applied to British artisanal top quality ingredients at all times. The Boyds Grill & Wine Bar menu includes cold small plates such as Sipsmith cured salmon, buttermilk sorbet and daikon, hot small plates such as fish and seafood goujons, beer batter, curried hollandaise and Rib-Eye and bone marrow faggot with buttery mash, Bordelaise sauce and seven-hour braised lamb leg, tandoori spice, carrot and citrus puree.
Where: 8 Northumberland Avenue, London, WC2N 5BY

6. For Russian Street Food: Zima, Soho
What: In the basement space of a Grade II listed Soho townhouse, right next door to the legendary Ronnie Scott's, a revolution is brewing. Zima is a totally new concept that combines Russian street food and drink in a kitsch speakeasy atmosphere unlike anything London has seen before.
The Lowdown: The separate entrance gives the whole place a feeling of secrecy and discovery – bringing Russian street food out of the cold, Zima is London's coolest new offering. Making it all possible is Russia's most celebrated chef, Alexei Zimin, the man who has literally changed the way Russians eat. As well as TV presenting, editing his country's most celebrated culinary bible, Eda, and launching hugely successful restaurant and cookery school, Ragout, Alexei has made Russian street food cool again.
Why: Street and gourmet food combine in an array of tapas-style creations featuring classic ingredients from all corners of Alexei's vast homeland – sturgeon, herring, scallops, crab, venison and, of course, caviar, with Zima set to become home to the best priced varieties in the capital. Come here for Kamchatka staple crab claw with bread crisps and red caviar and black caviar with traditional sides from Yaroslavl. Those looking for a street cred alternative to designer beers and fancy cocktails can sate their thirst with Russia's finest beer, Siberian Crown, and, most exciting of all, vodka infusions.
Where: Zima, 45 Frith St, London W1D 4SD
7. For Meat: Smokey Tails, Shoreditch
What: Smokey Tails, the cult 'Beats & Eats' pop-up created by DJ Seth Troxler, Wilderness festival co-founder Jo Vidler and flavour technician Jona Ahearne, will be taking up a permanent residence in the heart of East London's thriving food scene, at Hoxton Square Bar and Kitchen this month.
The Lowdown: Smokey Tails are landing back in London after a series of residencies in Melbourne, Sydney, Miami & Amsterdam. Hoxton Square Bar & Kitchen, the iconic music venue, is set to welcome Smokey Tails into their restaurant as the place to dine, drink, and dance in London's home of hip. The 64 cover Smokey Tails restaurant will offer lazy lunch and Midwest weekend brunch options, with a snack menu of 'hand to mouth' food served throughout the adjoining bar area of Hoxton Square Bar & Kitchen. 
Why: Smokey Tails, known for its rich, deep, home-style BBQ flavours inspired by the home-cooked food Seth grew up with, invites you to experience what they are calling 'Midwest modern'. They'll be mixing the hearty family food they have become known for with sharing plates, exotic salad combos, insanely good sides, sumptuous desserts and carefully fashioned cocktails. And weather permitting, every Sunday will play host to an outdoor BBQ brunch. The restaurant's wooden decked sun terrace overlooks one of London's most iconic and leafy squares, famous for a long history of food, art and culture.
Where: 2-4 Hoxton Square, London N1 6NU
Photo Credit: Smokey Tails Facebook
8. For Japanese Food: Yumi Izakaya, Covent Garden
What: Yumi Izakaya, a new Japanese restaurant and bar, has launched in London's West End. Situated within The Piccadilly West End Hotel, and inspired by Japan's izakayas, Yumi Izakaya specialises in Japanese snacks and quick food. It's certainly buzzy; Yumi Izakaya offers a vibrant Japanese experience for London's foodies, theatre goers, and guests of The Piccadilly West End Hotel, to whom it also offers room service.
The Lowdown: Yumi Izakaya has its roots in Phnom Penh, Cambodia. Londoner Caspar von Hofmannsthal relocated to the Cambodian capital in 2009 having previously managed London restaurants such as Quo Vadis, Smiths of Smithfield and Rotorino. Drawing on his experience, Caspar launched Yumi Izakaya, bringing his idea to life in a converted garage. The restaurant became very popular, particularly with the city's expat community, and attracted international attention. In 2014, Caspar made the decision to return to London, closing the doors in Phnom Penh with the intention to bring Yumi Izakaya home.
Why: The food menu opens with a selection of small plates, such as okonomiyaki Osaka style, daikon wrapped pork gyozas and chilli fried cauliflower. From an open robata grill comes a choice of skewers, and free range herb fed chickens from Philmoor Grange Farm, Yorkshire. There's chicken wings with sea salt and Tongarashi, chicken heart with spring onion and ginger, chicken liver with tare sticky soy glaze and shichimi and oysters with salt and yuzu. Also available is bacon wrapped vegetable skewers, such as asparagus and Shimeji mushroom, and caramelised pork belly with a tempura egg and smoked duck and Udon soup. Dig in.
Where: 67 Shaftesbury Avenue, W1D 6EX
9. For Pub Grub: The Leman Street Tavern, Whitechapel
What: Geronimo Inns has recently opened Leman Street Tavern – a city pub for city people. They do things properly here: things like simple food cooked just right, the freshest fish this side of Billingsgate and a Sunday lunch which you'd trade in all of Saturday for too.
The Lowdown: The food here is no fuss, no nonsense, all flavour. Head chef Stan and his team take only the freshest ethically-sourced ingredients and turn them into a range of traditional British dishes which are bold, dashing and quintessential. They don't mess around when it comes to drinks either with a range of premium and craft beers, fine wines and a spirits rack which pulls absolutely no punches, especially when it comes to fine Whiskeys and bourbons.
Why: The atmosphere here is outstanding – comfortable and colourful with a brush of elegance. The food is all about your British classics, with signature dishes including a slow roaster quarter shoulder of lamb, ox cheek and bone marrow pie. The pub boasts some of the freshest fish this side of Billingsgate, too. And for pudding? Eggy bread with Nutella and banana. Go on, then.
Where: Leman Street Tavern, 31 Leman Street, Whitechapel, London, E1 8PT
10. For Vegans: Farmacy, Notting Hill
What: Vegans, rejoice – there's a new plant based restaurant opening later this month and it's set to be a winner. Farmacy's mission is to provide a nourishing and delicious menu that supports well-being and healthy eating, and we think it's going to be huge with the Notting Hill crowd.
The Lowdown: The team, led by entrepreneur Camilla Al Fayed, is a passionate and experienced group that has a vested interest in every aspect of the philosophy from the kitchen to the dining and bar experience. Open for breakfast, lunch and dinner, the menu is inspired by dishes from around the globe and supports both a vegan and vegetarian diet, free from dairy, refined sugars, additives and chemicals.
Why: Featuring healthy choice comfort foods such as the signature Farmacy burger and plant-based ice cream sundaes. All of the ingredients have been carefully considered both for their taste as well as their nutritional benefit and sourced from local organic UK farms. The Alchemy Bar concocts artisanal drinks made from market-fresh ingredients. Think, alcoholic and non-alcoholic drinks to excite and revive, and an extensive range of juices and tonics.
Where: 74-76 Westbourne Grove, London, W2
Photo Credit: Thomas Bowles
11. For Ice Cream: Four Winters, Gloucester Road
What: Opened this month, ice cream aficionado Four Winters has brought the high-tech trend behind magical, made-to-order ice cream to the capital with the opening of its first London store on Gloucester Road.
The Lowdown: Perfect for foodies and families alike, the futuristic parlour offers ice cream inspired by the four seasons with the added spectacle of seeing it freeze before your very peepers. Catering for every mood and palate, the Four Winters' team has developed a fresh and exciting menu that changes with the seasons to use food in its prime.
Why: Flavours to celebrate the blooms of spring include Strawberry Lavender, The Bee's Knees – a sweet cream blended with honey and homemade spicy honey brittle, and the London-inspired Afternoon Tea, which features bite-size chunks of freshly baked scone with swirls of 100% natural, strawberry jam.  Traditionalists can opt for the Solo range which stars Vanilla, Chocolate and Coconut while ice cream fanatics can salivate over flavour combinations such as Peanut Butter Cup, Banana Cream Pie and German Chocolate Cake.
Where: 103 Gloucester Road, London SW7 4RH
12. For Vietnamese: Banh Banh, Peckham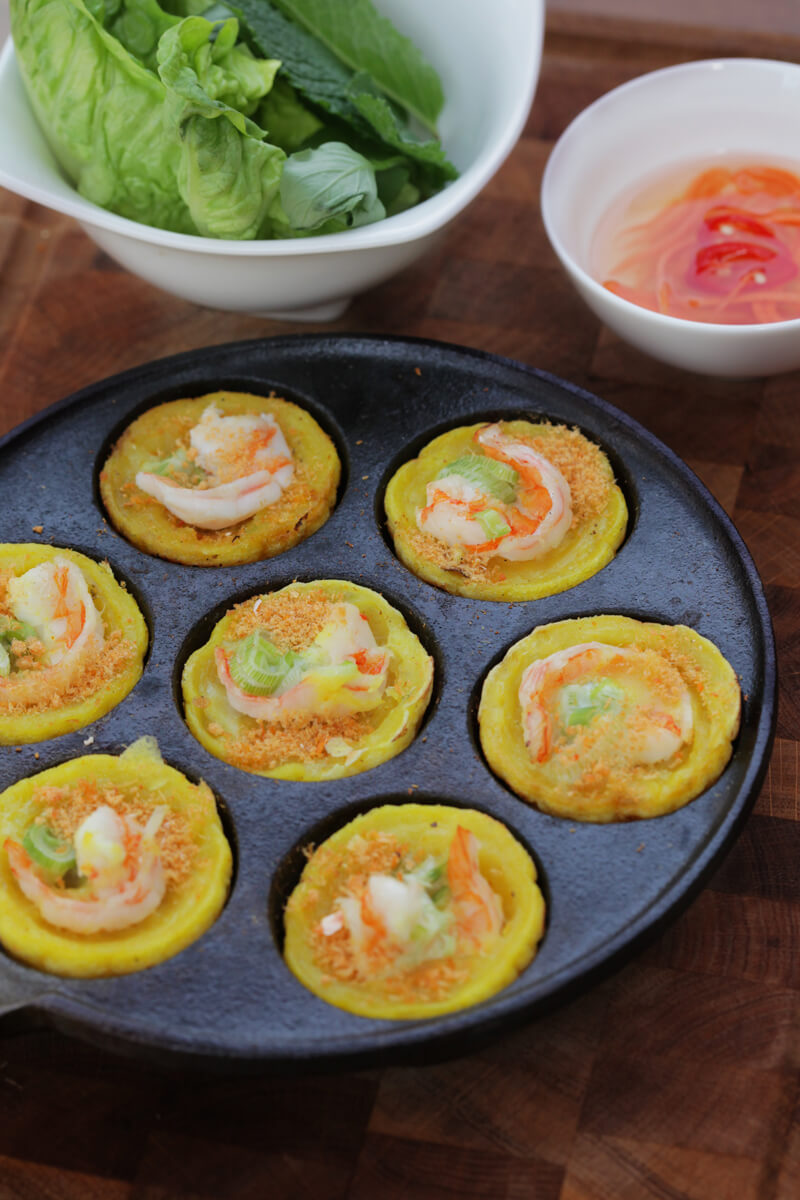 What: Banh Banh is a family-run business with a passion for bringing authentic Vietnamese cuisine to the London food scene. They're opening a new restaurant in Peckham this April, which soft launched this weekend, which serves up great Vietnamese street food.
The Lowdown: A total of five siblings, they're located in South East London's foodie hotspot, Peckham, where they were born and raised. Their food reflects the recipes created by the siblings' grandma whilst she was a chef in Saigon during the 1940's, and her handwritten recipes inspire every dish you'll find on their menu.
Why: Their food is flavoursome and vibrant, with a focus on Vietnamese street food favourites during the day, and a more sociable menu that celebrates sharing plates in the evening. Supporting other businesses in the area, the produce they use is fresh and locally sourced. Serving quality wines, originally designed cocktails as well as locally supplied beers and coffee – we've put a lot of thought into every detail to make sure you have a fantastic experience.
Where: 46 Peckham Rye, London, SE15 4JR
Ones for your Diary: May Openings
13. For Indian Food: Talli Joe
What: If you love Indian food, jot down Talli Joe; Talli Joe is a new restaurant, bringing Indian-style drinking and dining to Shaftesbury Avenue. Joe is the everyman traveller in India, an explorer of the extraordinary in a nation where the unexpected is always just around the corner. Talli Joe is the product of his experiences – a casual, all-day bar and restaurant bringing Indian half plates and full drinks in London's latest foodie hub.
The Lowdown: Launching on May 4, the new opening is inspired by the dive bars that punctuate India and will introduce Londoners to a host of diverse, regional dishes and Indian-inspired cocktails.The menu has been devised by Executive Chef Sameer Taneja, formerly of the Michelin-starred Benares, with dishes plucked from across India's diverse culinary landscape, with a contemporary twist. The restaurant will be running a soft launch period before its official opening date, with 50% off food between April 25 – 30 for those who have signed up to the Talli Joe mailing list here.
Why: Food will be served as half-plates – share-sized portions intended to be enjoyed with a glass in hand. Highlights from the food offering include Rasam Poached Shrimp, fresh shrimp poached in a spicy South Indian tomato broth, tempered with curry leaves, garlic and coriander leaves, Sorpotel & Sanna, a Konkan delicacy of pork stewed in chilli, coconut and vinegar, served with a savoury rice cake and Patisapta – a Talli Joe take on a classic Bengali dessert of thin crepes, filled with coconut and jaggery, with a dash of rum. The bar at Talli Joe will specialise in punchy and potent India-inspired cocktails – come for the South Indian Gimlet, a classic Gimlet of gin and lime with a touch of turmeric. Divine.
Where: Shaftesbury Avenue, London, WC2H 8HL
14. For Working Lunches: Farmer J
What: Farmer J is a brand new market dining restaurant, bringing healthy, filling and fast food to the heart of London's Square Mile. Forkin' fast, forkin' good, and all for a price that won't leave you penniless.
The Lowdown: Opening in Leadenhall on May 9, Farmer J will send soggy sandwiches and sad salads to the compost heap in favour of hearty, healthy food that doesn't skimp on flavour. With take-out boxes, perfect for desk-side eating, and 40 seats for eat-in diners, it will be your new go-to. Farmer J's Field Trays are made up of char-grilled meat and fish served alongside a choice of healthy grains, roasted veg and fresh salads, all pepped up with punchy Mediterranean flavours and priced from £6.50. The restaurant will be running a soft launch period before its official opening date, with 50% off food between May 3-6. Customers can get the offer by signing up to the Farmer J mailing list here.
Why: Bleak baguette meal deals sapping your will to live? Then try a portion of Ocean Trout in salsa verde, served with spiced and roasted sweet potatoes and kale Caesar salad. Thrown a punch at a colleague after another underwhelming sushi pack? You need some fiery Harissa Chicken with charred broccoli and toasted almond dressing! And sandwiches? Okay, there are sandwiches, but not ones tame enough to be ushered into a cardboard prison. We're talking Flank steak with slow-cooked red onion, watercress and chimichurri, or hummus with aubergine, peppers, avocado and spinach. Farmer J will also help early birds with power packed breakfasts of paleo granola, protein smoothies, cold-pressed juices and baked shakshuka. Thank heavens.
Where: 107 Leadenhall Street, London EC3A 4AA
What: Award-winning matcha and Japanese food specialists Tombo have just announced the opening of their contemporary Japanese café in the heart of Soho this May. Located at 28 D'Arblay Street, the café, which opens end of May, will specialise in poké, the Japanese inspired Hawaiian raw-food sensation that is already taking the London casual dining scene by storm.
The Lowdown: Ubiquitous in Hawaii, poké is a colourful, flavourful version of sushi served in a bowl format. Tombo, Poké & Matcha Bar will offer a range of poke; marinated raw fish imbued with fresh and exotic flavours of the pacific. These dishes are also healthy, filling and endlessly customisable. The bowls at Tombo, Poké & Matcha Bar will be made up of ingredients including salmon, tuna, prawn, kimchee, avocado and edamame served over sushi rice, courgette noodles or black & white rice.
Why: Customers will be able to choose between six signature poké bowls such as Classic Tuna Poké, Salmon Avo Lux and the unique Matcha Miso Tofu, alongside the option to build their own bowl. The bar will also offer delicious side salads such as Hijki Black Seaweed and root vegetable as well as Miso soup. Operating a no-service charge policy, Tombo, Poké & Matcha Bar will also be offering their range of high quality Tombo Green Teas by the cup – sourced from the foothills of Mt Fuji alongside their unique Tombo Matcha Lattes, and Matcha brownies, Gateau, sundaes and Matcha Soft Serve.
Where: 28 D'Arblay Street, London
And one for luck…
16. For Produce: Sourced Market
What: Sourced Market, the artisan food and drink retailer, recently launched a second permanent site on Marylebone's Wigmore Street and acts both as a grocer for take-away produce but also a new venue to relax in, sample and buy expertly chosen wines and craft ales.
The Lowdown: The second Sourced Market site is the brain child of duo Dan O'Neill and Ben O'Brien, the men responsible for transforming the way eat at festivals into a far more gourmet affair (for which we are eternally grateful). More akin to a permanent farmers' market than a grocery store, Sourced Market Marylebone sell locally roasted coffee, a plethora of craft beers and wines, artisan bread, a substantial selection of grab-and-go foods, deli and larder items as well as housing on-site kitchen serves a daily changing menu of healthy, hearty seasonal dishes including a salad bar, hot soups and stews and Sourced Market's own Scotch eggs, sausage rolls and hot pies.
Why: Serving almost exclusively British produce, Sourced Market acts as incubator for small, artisan producers and some of the items you find there you won't find anywhere else. Provenance is key – all meat is free range and fish and seafood sustainably caught, all sourced from trusted suppliers. The deli counter stocks as collection of British and European cheese and charcuterie chosen by Sourced Market, including new British charcuterie suppliers such as Cannon & Cannon and Cobble Lane. Delightfully, the basement houses a large bottle shop with a vast selection of carefully curated craft beers and wine on keg. There are eight craft beers and eight wines on tap, designed to be dispensed into refillable growlers and bottles. Featured brewers include Kernel, Beavertown, Brew By Numbers, Redchurch and Wild Beer Co.
Where: 68-72 Wigmore St , London W1U 2SD