This week, we've teamed up with our friends at Yogiyo to find out about the wonderful world of Korean sauces and cuisine – from Korean recipes to Korean BBQ restaurants, we've been discovering what these wonderful sauces can do. But why use the Yogiyo range? Here's what you need to know about these new sauces that are flying off the shelves:
The range was created by Ben Ansah and his partner Sue Youn, who grew up in her native South Korea, perfecting the art of traditional Korean home-cooking at her family restaurant in a small fishing town on the country's East coast. After dabbling in the street-food circuit for a while, they soon realised that Korean food in the UK was on the rise. After two years of perfecting various flavour combinations and using typical Korean ingredients – Yogiyo was born.
Their three-strong range is a celebration of the country's boldest and most popular flavours including Gochu Jang, a fermented chilli paste unique that is the cornerstone of Korean cooking and Galbi, a classic meat marinade. Following their appearance on the BBC's Dragons' Den last year, they attracted the investment of panellist and entrepreneur, Peter Jones. Thanks to the financial backing, Yogiyo sauces are now stocked in Sainsbury's nationwide.
The Yogiyo range features 3 different sauces for dipping, cooking and marinating.
The Yogiyo Gochu Jang Cooking Sauce is a paste which adds a rich spiciness to stir fries, stews and can be used as a marinade.  Also try using it as a coating to create a delicious Korean fried chicken or to make popular Korean side sauces.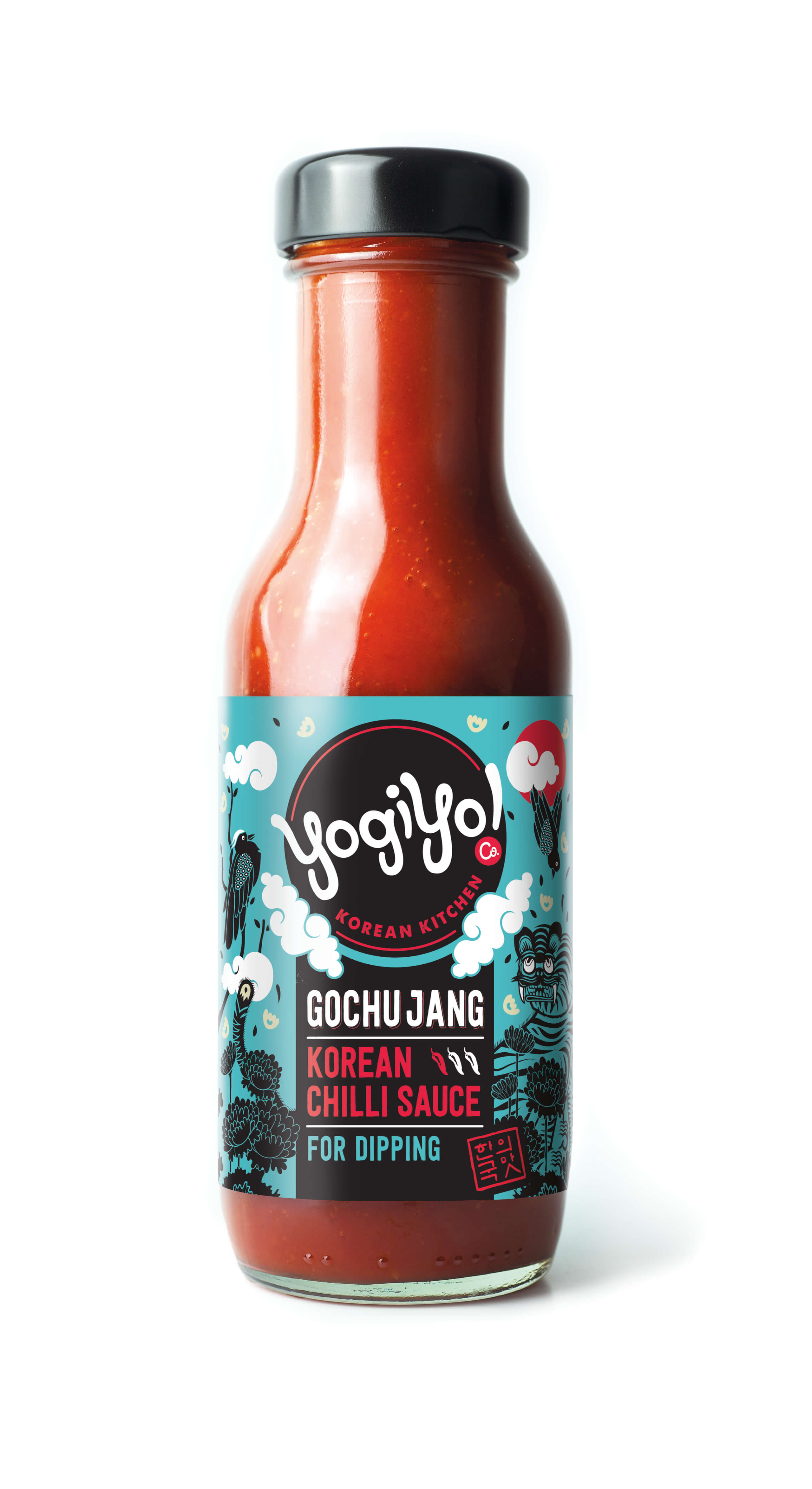 The Yogiyo Gochu Jang Dipping Sauce is packed with the sweet spicy notes of peppery Korean chilli, this dipping sauce is lighter than the paste making it perfect for dipping, dolloping and smattering onto dishes meals to give them an instant zingy kick.
The Yogiyo Galbi Sauce is a classic Korean marinade that's ideal for beef, pork or chicken.  Simply coat your meat or vegetables in the sauce before grilling or stir-frying.  It's sweet, umami flavour is one of the best known and most loved from Korean cuisine.
Yogiyo: Where: Sainbury's
Follow Yogiyo on twitter here and Facebook here