Eat all the Turkey: Thanksgiving in LondonBy Abby Wilson
Not sure where to celebrate Thanksgiving in London this year? Don't worry, we've selected the perfect spots so you can chow down just the way you like on the 27th of November.
1. The Comfort Food Foodie: The Lockhart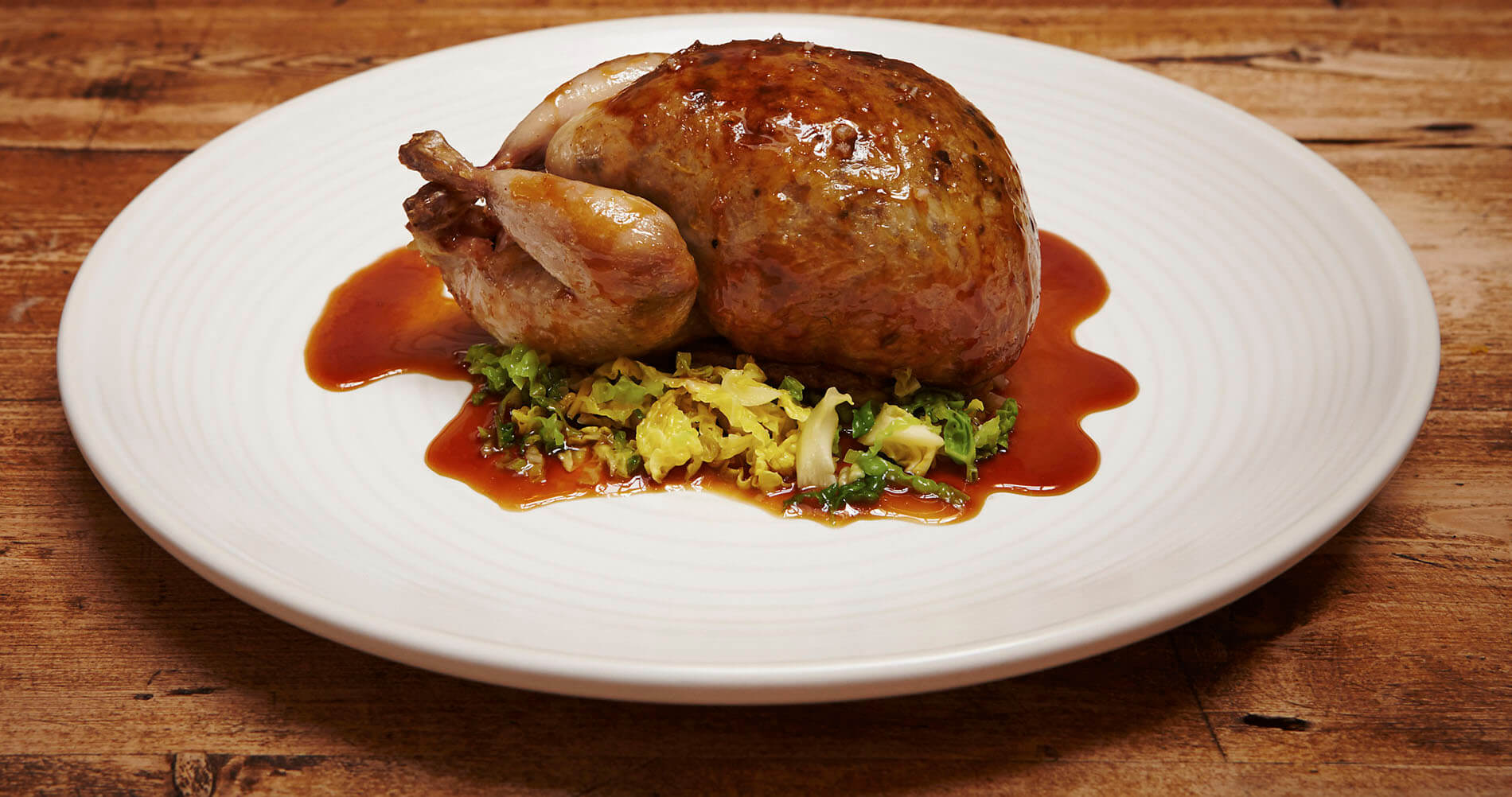 What: If you want the most comforting, scrumptious American Thanksgiving experience then the southern region of America is just the place to get your fix. Won't be making it over to that side of the pond this year? No worries, The Lockhart's Mississippi born chef, Brad McDonald brings the cuisine to you at the Marylebone-based eatery.
Where: The Lockhart, 22-24 Seymour Place, London, W1H 7NL. To make a reservation, call +44 (0) 20 3011 5400.
Why: At £60 per person, the family-style menu includes fried turkey legs, country ham and smoked brisket with all the trimmings including stuffing, mashed potatoes, cornbread, green bean casserole and coleslaw. To satisfy your sweet tooth, order a piece of pecan pie for dessert. Can't make it for dinner? Enjoy a Thanksgiving plated lunch for £40.
* Additional options: Christopher's, JW Steakhouse and Honky Tonk
2. The Hard to Please: Balthazar
What: This restaurant was originally founded in 1997 in America's ultimate foodie capital, New York City. The Covent Garden location opened in 2013 and has served London with a wonderful dose of American hospitality and a French-inspired menu.
Where: 4-6 Russell Street, Covent Garden, London, WC2B 5HZ. For reservations, call on +44(0) 20 3301 1155
Why: Balthazar is the perfect spot for the experienced palate. The Thanksgiving menu has an American baseline with French top notes. Indulge in traditional roast turkey with orange and chestnut stuffing, corn fritter, roast sweet potatoes, parsnips and homemade cranberry sauce. Not in to Turkey? Try the baked cod with a thyme and Parmesan crust, buttered spinach and sour cider velouté. End the meal on a sweet note with a twist and try the pumpkin soufflé with gingerbread ice cream – oui madame! Menu is £55 per person and is available during lunch and dinner.
*Additional options: Savoy Grill, Ritz Carlton and Cut at 45 Park Lane
3. The BBQ Lover: Big Easy Bar.B.Q, & Crabshack 
What: This restaurant is inspired by 19th century crab shack & Bar.B.Q venues from the American Gulf Coast. With a friendly atmosphere, generous portions, exquisite BBQ and a wide selection of fine American bourbons and whiskeys you'll feel like you've transported State side.
Where: Covent Garden, 12 Maiden Lane, London, WC2E 7NA. For reservations, call + 44 (0) 203 728 4888
Kings Road, 332-334 Kings Road, Chelsea, London SW3 5UR. For reservations call +44 (0) 20 7352 4071
Why: Forget regular roasted turkey; Big Easy serves up pit-smoked turkey, which is slowly cooked in a BBQ pit producing juicy, tender meat. At a reasonable price of £30 per person, the meal includes a first course of pumpkin and squash soup or baby spinach salad, a main of Turkey with all the fixings such as cornbread and brown sugar candied sweet potatoes, two American staples, as well as fresh pumpkin pie and vanilla whipped cream. The menu is available during lunch and dinner.
* Additional options: Blues Kitchen and Red Dog Saloon
4. The American Football Fan: Bodeans
What: You won't just enjoy a delicious meal at a healthy price of £23.95, you'll also revel in a full serving of American Football. Bodeans is showing all the NFL Thanksgiving games on the day to fulfil your football appetite. With five locations all over London, you can enjoy a BBQ inspired Thanksgiving dinner no matter what part of the city you're in.   
Where: Soho, Clapham, Tower Hill, Balham and Fulham. For reservations, visit http://www.bodeansbbq.com/site/
Why: Dig into hearty starters such as clam chowder or quesadillas and share a platter of turkey, ham and cornbread and finish it off with key lime or pumpkin pie. Wash it all down with an Autumnal beer from breweries including Brooklyn Brewery, Brewdog, Flying Dog and Fordham.
*Additional option: Jetlag Bar
5. The One Who Prefers Dining in: Bea's of Bloomsbury
What: Bea's of Bloomsbury offers a delivery and takeaway Thanksgiving menu that is available from Tuesday 25 to Friday 28 November, so you can enjoy Thanksgiving fare all week long. So, slap on your elastic turkey trousers, we won't judge, and enjoy Thanksgiving from the comfort of your own home.
Where: Place Thanksgiving orders on +44 (0) 207 242 8330. See the full menu here: http://www.beasofbloomsbury.com/thanksgiving-takeaway/
Why: The Thanksgiving menu at Bea's of Bloomsbury is extensive, and will satisfy taste buds no matter what America-style food you fancy. Enjoy hearty slices of roasted turkey roulade with sage & onion stuffing, turkey gravy and sides including mashed potatoes and roasted Brussels sprouts. If you're feeling adventurous order the Turkey and Mash Cupcake.
Additional option: Whole Foods
6. The Risk Taker: United Ramen
What: If you're up for something different, what about Thanksgiving inspired Ramen? United Ramen in Islington is offering a 'mash-up between the traditional US Thanksgiving meal and our ramen'. The meal is a one-night only event on 27 November and tickets are available through GrubClub.
Where: 105-106 Upper Street, Islington, London, N1 1QN. To book tickets, visit http://grubclub.com/united-ramen-thanksgiving-turkey-ramen/1878
Why: Aaron Resch is an American-Brit who grew up in Twickenham. He has created the ultimate unique menu that is based on Aaron's family Thanksgiving meal originating from Pennsylvania Dutch cooking and he's added a East Asian twist. At £20 per head enjoy a ramen dish that includes turkey leg ballotine, cranberry sauce, ginger soy runner beans, braised shiitake mushrooms, spicy buttered sweetcorn, turkey gravy, fried sage, turkey and chicken bone broth with thin noodles. Sides include teriyaki sweet potato with sesame and spring onion as well as potato, onion, celery and chive rosti with homemade katsu sauce.