'I feel like I'm eating concept' my friend says.
I laugh, but I know what he means.
Concept has taken over the capital this year. It's as if Londoners woke up one day and  realised they could demand more. No longer happy with hot dogs on menus, we want entire restaurants dedicated to hot dogs – and something eclectic, like champagne for good measure.
Suddenly the city is brimming with concept; street food, single-item menus, restaurants that combine bowling with burgers, pop-ups serving tinned seafood and supper clubs that claim to resolve world conflict. There's chicken-only restaurants, all-day brunch restaurants and meat restaurants housed in the back of butchers. We want to see our food killed, prepared, sourced, we want it all.
Suddenly, normal-sized plates are no longer working for us; we demand small ones – at the double the price, but half the recognisable ingredients. Menus have become encyclopaedias for niche and unknown herbs; at once it's very trendy to list only the component parts of a dish, not its name: 'apple, cod, salsify'. No indication of how they are put together, just the vague notion that one of them will come as a foam.
And I love it. Of course, I do. I'm a Londoner through and through. It gives me something to tweet about, something to stir hype about. And a taste of something so other, so removed from my own kitchen, that somehow, for me, concept justifies paying through the nose for someone else to cook my dinner every night.
But, London, we must remain grounded. We cannot, in the midst of all this concept, forget what makes a meal memorable; a combination of quality, presentation, vibe and, of course, amazing food. With all these concepts flying around, the question must be asked: which concept is worth buying into?
Pachamama: The Lowdown
Think a supper club in Peru that you're all invited to. Pachamama argues that you can have concept for dinner, and it will taste delicious. The conceptual side here is Peruvian small plates; taster dishes at around £7 a pop, designed to share. Order around 7 small plates for 2 people, and you'll be satisfied, but not stuffed. In all honesty, I challenge you to be stuffed on ceviche – it's a great spot for a Saturday night date, birthday party or before going out.
Pachamama: The Vibe
The cool low-lit restaurant at the heart of Marylebone High Street is a perfect little date spot. There's a quiet intimacy about the place, perhaps it's a South American warmth, or the fact you can't see the basement restaurant from the street, but it feels like a secret. There's DJ on weeknights who plays deep house, and the bartenders are happy to knock up creations at your request. The bar is nice if you're interested in a Pisco Sour; the raspberry one, with fresh mint, comes highly recommended. The cocktails are all South American themed, using lots of spice, bold flavours and Tequila – try the one with fig jam and tequila. Lethal, but lovely.
Pachamama: The Food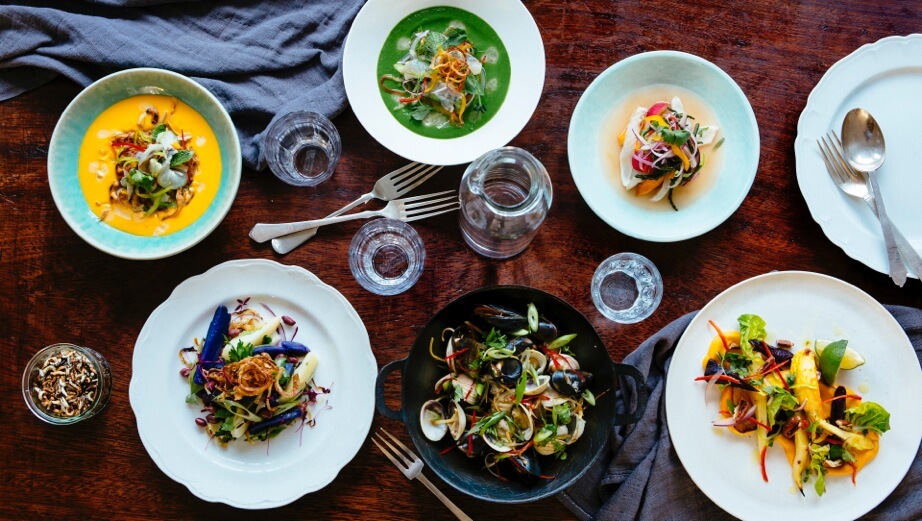 The food is nice, and personal. There are lovely little touches; mini raw salmon tacos come with fish eggs and tiny diced onions, fresh red onions and chopped herbs adorn the bright, colourful dishes. The ceviches are the restaurant's pride with unusual flavours; the trout ceviche comes in a bright red beetroot tiger's milk, the sea bass is full of fresh lime and chilli in a coconut curry milk, the oyster mushrooms with a fantastic earthy, mushroom sauce. Some dishes feel meagre; the purple potatoes are on lack-lustre puree that tastes an awful lot like more pureed potatoes.
The winning dish comes in the form of plantain, served with fresh chilli. It's come straight out of the Robata grill, and has a fantastic smoky, barbecue flavour. It tastes exotic, foreign, straight off the barbie on a beach somewhere, and is the kind of dish that can transport, to a place you've never been to.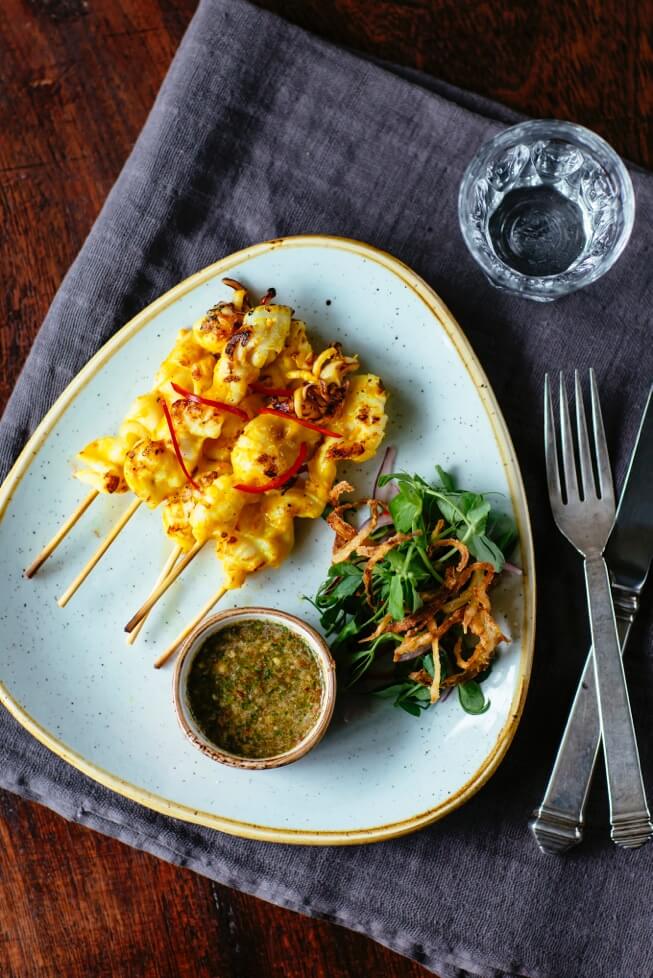 Don't leave without trying the chocolate fondant. It's perfect in every way imagine. Melting-in-the-middle with salted peanut ice-cream, lashings of smooth peanut butter (bold), honey nut brittle and rich ice cream, it's the ultimate mix of sweet and salty, melting and crunchy, Peru and London. It's heaven from South American – and it's found a home in Marylebone.
Pachamama: The Verdict
Pachamama proves that concept doesn't always have to be outrageously conceptual. This concept doesn't come cheap; if you're buying sharing dishes for 2, you're unlikely to spend less than £50 with drinks. But it's got a certain magic to it; something so far from London, so far from Oxford Street only moments away, that we think it's about time you tried it.
For more information and the menu perve, see here.