A new year strikes. Once more we embark the tube, resolutions strapped to our belts, scoffing kale crisps and pretending that vegetable juices can satiate our festively stretched stomachs. I like most have been pretty hungover since the 31st, wondering how to eat beetroot with every meal and somehow not managing to eat any.
January is the month of the year where drinking becomes tricky. We spend a 12th of the new year unable to buy a beer without someone staring at us with virtuous Dry January resolve. Personally, I feel sorry for the the bars who can't possibly prop themselves up for a whole month. Don't buy a gym membership or stuff your wardrobe full of Lycra, instead drink a little less, but drink better, with our trends. Here's what we'll all be drinking in 2015:
#1 Lesser Known Wines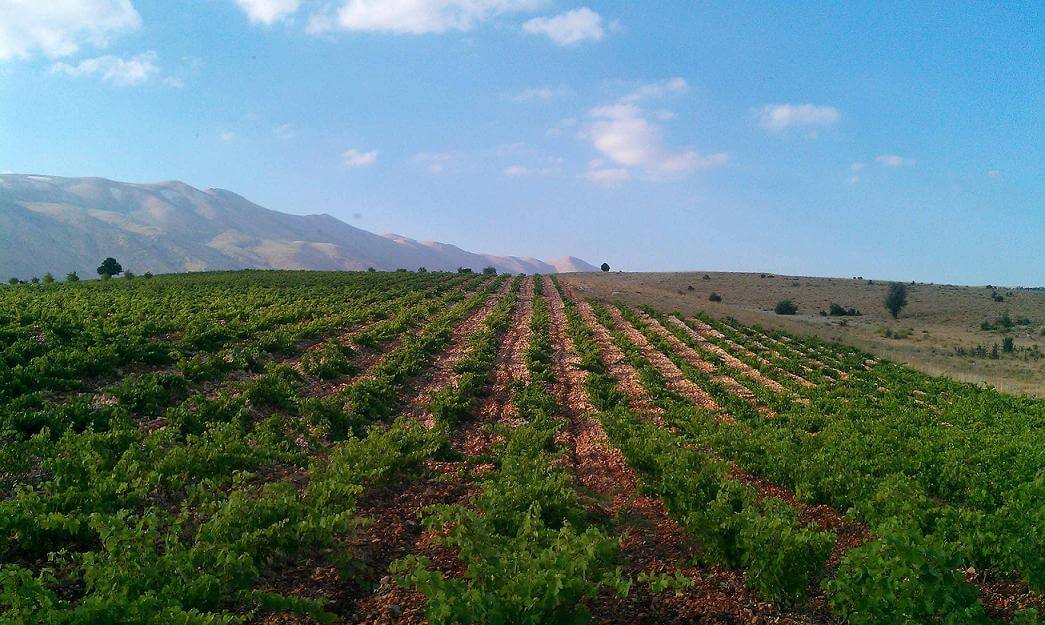 Wine lovers everywhere have been dipping into English Fizz and a little bit of Turkish plonk. This year shelve the New Zealand Sauvignon Blanc, bin your aunt's Chablis and try something from Lebanon or perhaps Hungary – well loved for its impeccable sweet wines. For a little guidance head down to Ottolenghi's Nopi, where Wine Buyer Heidi Knudson is leading the lesser known region crusade, with delicious Slovenian and Georgian wines.
Nopi 21-22 Warwick Street, W1B 5NE
#2 The Coffee Negroni
Wincing at the sweetened, booze laden version of your morning coffee, AKA the Espresso Martini, is not a way to pass time in your precious pre-sprog twenties. Instead head to the bar at Duck and Waffle and quaff their epic Ristretto Negroni – Gin, Vermouth, Amaro slow dripped through Coffee. Taking last year's favourite sipper to a whole new level of deliciousness.
#3 Booze Trolleys
If you haven't invested do, a booze trolley is the classy way of wheeling out the spirits. If, like me, a trolley is a post mortgage and kids aspiration, think outside of the box. Our landlord was kind enough to purchase a shelving unit on wheels. Once the laminated surface of choice in an old people's home, we have transformed it into a portable booze station of creation!
#4 Boozy Ice Cream
We fondly remember the alcoholic jelly shots of  yester-year, playing Jager bomb roulette, only to wake up with heart burn and an overdraft. As pudding bars open up willy-nilly, so too will alcohol riddled sorbets and ice creams. Whether it's Mercer's Farm Wine Ice Cream, or homemade Mojito ice lollies, lick rather than slurp! We see this as the responsible way to imbibe, after all there is only so much you scoff before your lips turn blue and your brain freezes up.
#5 Go it Alone
Your local is no longer able to survive, pulling pints of Stella and London Pride. Beer lovers everywhere are looking for something a little bit more local and seasonal – hell my mum is drinking stout! As popularity increases it is time to stockpile, as a shortage of Craft Beer is forecasted. Concerned that Kernal Beer might run dry, I am considering the virtues of fermenting plonk in the bath tub. We bite our nails and prey that more entrepreneurs with receding hairlines will ditch The City to craft hoppy delights.
Pop to Kernal on a Saturday (9am-2pm) to buy beer direct. Spa Business Park, Spa Road, SE16 3SF
#6 Celebrity Endorsement 
Just like the Britney Spears tagged perfumes of the late 90's, celebrity booze endorsements are here to stay. David Beckham's Haig Club Scotch causes you to do a double take, when you enviously spot it pimping up someone elses booze cabinet. Just wait until Kim Kardashian's bottom has a spin off Champagne label kicking up a viral storm!
#7 Vermouth
Don't let bartenders have all the fun, get to know Vermouth, the wine- spirits hybrid. Vermouth has too long been swilled around and overshadowed by white spirits in Martinis. We are smugly sipping BELSAZAR German Vermouth on the rocks with a twist of citrus. Alternatively head to Boisdale and sip Gin & It- Tanqueray Ten and Gancia Rosso Italian Vermouth- perfection!
Cabot Place, Canary Wharf, E14 4QT
#8 Healthy Tipples
As someone who is 100% allergic to diets, I hate to say it but skinny cocktails are not going anywhere this year. It is only a matter of time until one of your Instagram obsessed friends, insists on sipping kale with a vodka chaser. If you do fancy a 'healthy' cocktail pop down to Basement Sate. Every Tuesday the Gin & Green Retox, pairs three gin based cocktails with three fruity puddings.