5 Things You Need to Eat This Week: Summer Food BitesBy Claudine Levy
You can't help but love summer in London; ignoring the heat on the tube for a second, the transformation of our city thanks to a bit of sunshine is phenomenal. Forget our grumpy reputation, everyone is happy, smiley and willing to try new things. People might actually look you in the eye from time to time.
The one slight problem is what to eat during summer; you don't want a 3-course meal, you want something light, fresh and goes down easy with a cold beer. So this week's 5 things is all about the perfect light bites; things you can eat with one hand,  if you need, that are designed for summer in London. Introducing our bite-sized week's 5 Things You Need to Eat This Week Summer Food special:
What: Head down to the Southbank anytime before the 31st August to soak up the Southbank Centre's Festival of Love and hang out outside the National Theatre to pick up arty types.
Eat: While you're there, grab a pulled pork burrito from the Wahaca Mexican Street Kitchen. Oh so moist.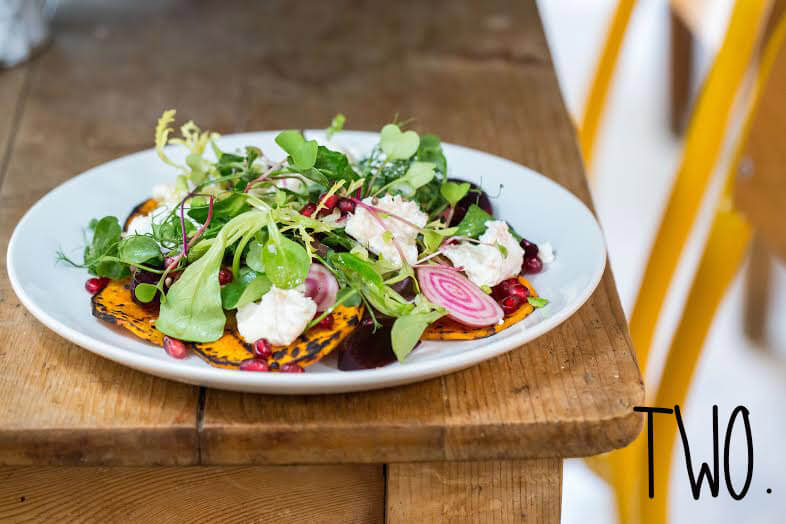 What: Ask for Janice has recently opened next to Smithfield's meat market in Farringdon, and it has mad good vibes as well as enough gin and craft beer to drown a thousand sorrows. Come for the friendly staff, stay for the delicious small plates.
Eat: Tasty morsels include whipped cow's curd, rhubarb, London honey & sourdough, seared scallops, bacon, wild garlic & monks beard, and slow cooked sherry chorizo, to name but a few. The dishes are perfect for that communal sharing ting we at About Time are so darn keen on.

What: It can be hard to find good, tasty food in Covent Garden and Soho which isn't totally over-priced. We have a handful of little gems which are kind to our purses as well as being delicious, including Food For Thought, Brasserie Zedel and, of course, Fire & Stone.
Why: The pizzas in this place have the all-important thin, crispy base, while mixing things up on top with unusual flavour combos
Eat: Try the San Sebastian with chorizo, mozzarella, roast garlic and rosemary potatoes, roasted red peppers dressed with garlic mayonnaise. Yum, double carb.
Check out their £6.95 lunch menu and keep an eye out for their regular promotions. 
What: This place started out life as a little pop-up on the Kings Road, but has now taken up permanent residency in both Chelsea and Marble Arch because it's just so damn delicious. Izakaya is the new breed of casual Japanese cooking which is sweeping London right now, and we hope it's here to stay.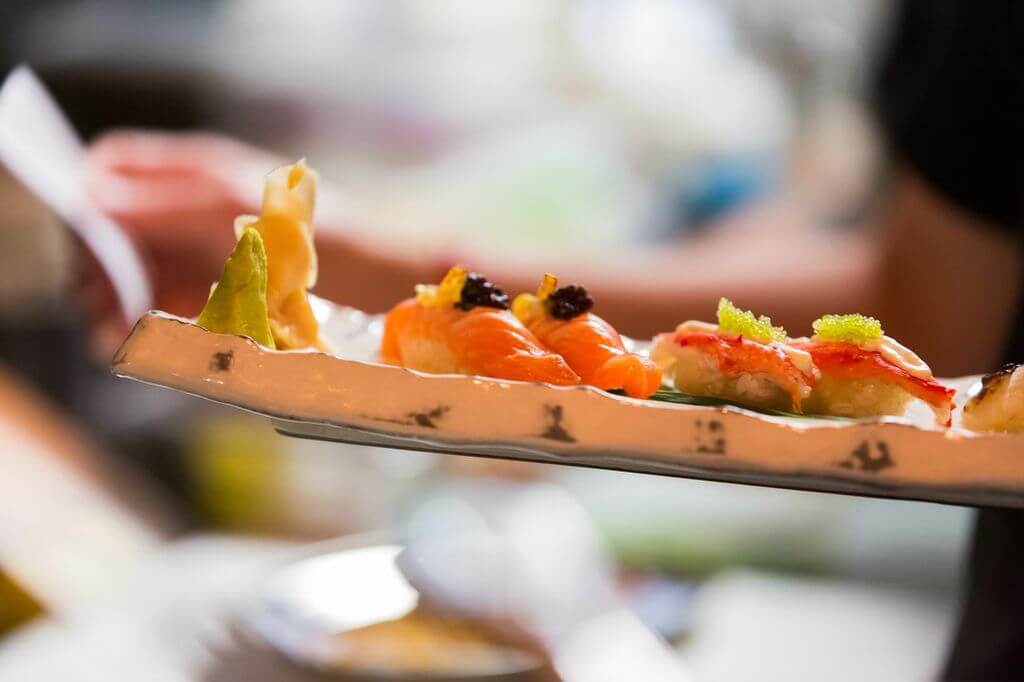 Eat: Flamed Edamame with Sake, Lemon, Butter and Maldon Salt and Tea Smoked Lamb with Smokey Nasu and Spicy Korean Miso. The winning dish is Nasu Dengaku; Sticky Miso Grilled Aubergine with Candied Walnuts
Drink: Lychee martinis, of course.
What: The Biskie is strange, wonderful invention combining the best bits of a cookie, cake and a biscuit, created by sisters Annabel and Emily Lui. Biskies are crisp and melt in the mouth with an incredibly light whipped buttercream filling.
Why: Layered with handmade jams and caramels, they are all-natural delights contain natural colourings and flavourings.
Eat: Our favourite flavour is the 'Marathon Runner' with milk chocolate with peanut and salted caramel – there are 12 flavours though, so something for everyone!
Biskies are available to purchase directly from www.cutterandsquidge.com and at Selfridges Food Hall, prices start from £2.20 each or £16.99 for a box of eight. There's currently a pop-up Biskie Bar at Selfridges Food Hall. 
For Top 5: Avocado on Toast in London, see here.
For Top 5: Salmon Sushi Boxes in London, see here.
For last week's 5 Things You Need to Eat This Week, see here.