Martha Collison is a young British baker and recipe writer – you'll recognize her face from the Great British Bake Off, where she wowed the judges with her style and baking flair. Her first recipe book TWIST, published by HarperCollins, will be released in July, and we're beyond excited.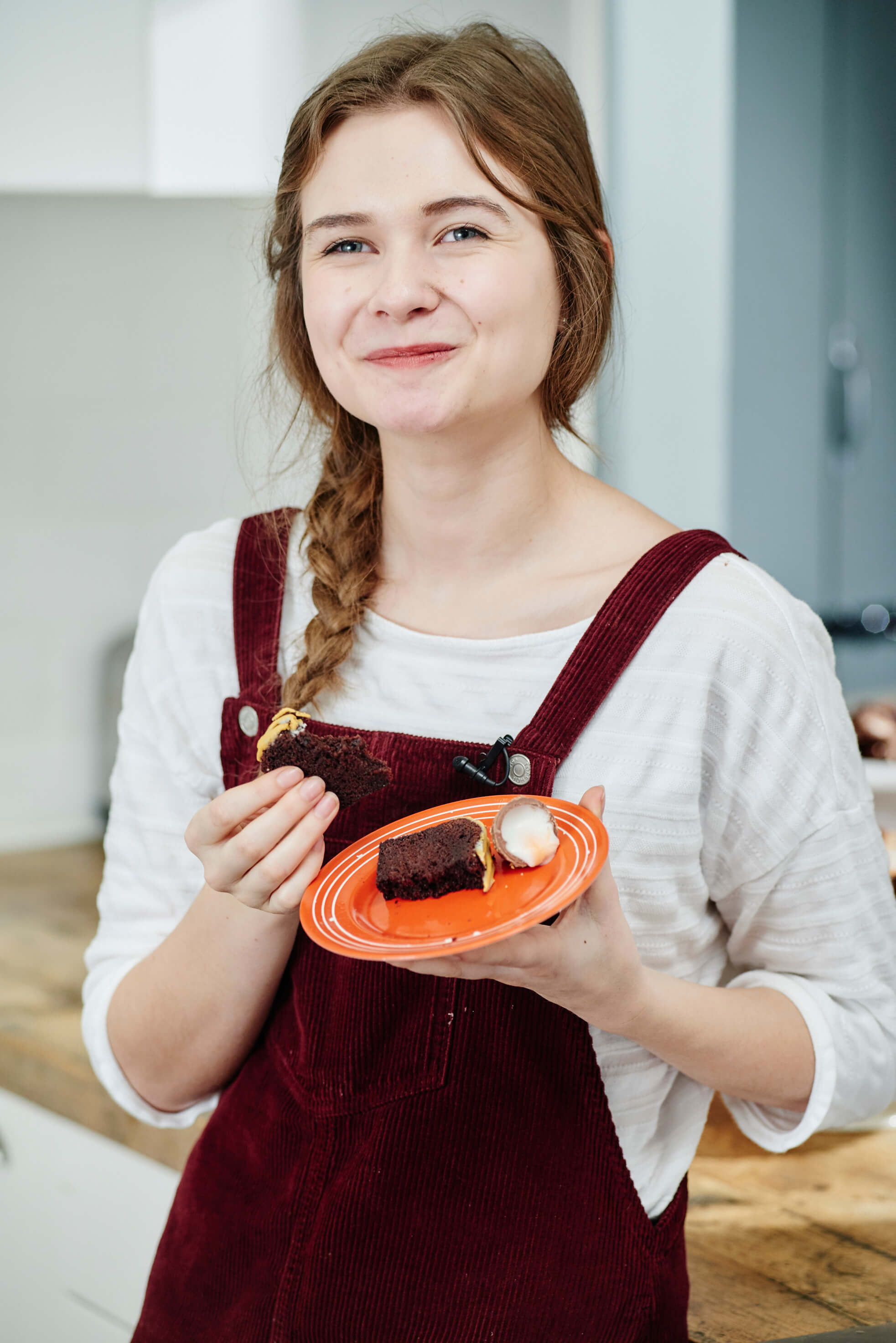 Martha has joined forces with Cadbury Creme Egg to create a set of irresistible recipes – Creme Egg lovers looking for new ways to enjoy their favourite treat needn't look any further. Ready for a journey? We travel with Martha to find out what she recommends eating around the world. In her own words:
Austria: Kaiserschmarrn
If you've ever skied in Austria and not treated yourself to a Kaiserschmarrn, you're doing it wrong. When you're frozen solid and exhausted, nothing quite hits the spot like a thick, shredded pancake, drenched in icing sugar and served with traditional compotes. The most common are apple sauce or plum compote, my favourite being the latter with its natural tang.
USA: Rocky Road
I always imagine that rocky road is the kind of snack you would take on a cross country road trip across America. Never quite knowing what is in it is all part of the fun; any combination of marshmallow, biscuit and dried fruit smothered in chocolate is acceptable under the rocky road umbrella. My Cadbury Crème Egg rocky road is full of gooey surprises; you can find my recipe here.
Italy: Chicken Cacciatore
This is also known as 'Hunter's chicken'. It is a really simple, tomato based stew, rich with fresh herbs and garlic. I was taught to make this at school, and it was one of the first dishes I cooked my family unaided. It's still a firm favourite. Use canned cherry tomatoes instead of chopped to get a gorgeous sweet flavour.
Spain: Churros
If there was a food that perfectly encompassed the relaxed Spanish lifestyle that we all envy so much, it would have to be churros. There are no rules – you can have them for breakfast (yes, fried dough sticks and chocolate sauce to start your day), an afternoon snack, dessert or late night street food. Dipped into a thick hot chocolate, they can't be beaten.
Mexico: Cochinita Pibil
If you've never heard of this dish before, think Mexican style pulled pork – delicious, spicy and slow-cooked, often served with pickled red onions. Wahaca do a great version, look for pork Pilbil. Without doubt the best thing on the menu!
Sweden: Kanelbulle
Kanelbulle are the Swedish version of cinnamon rolls, often hailed as the originals. The dough is often laced with ground cardamom, which gives them a unique flavour, and they are topped with nib sugar.
Britain: Pork Pies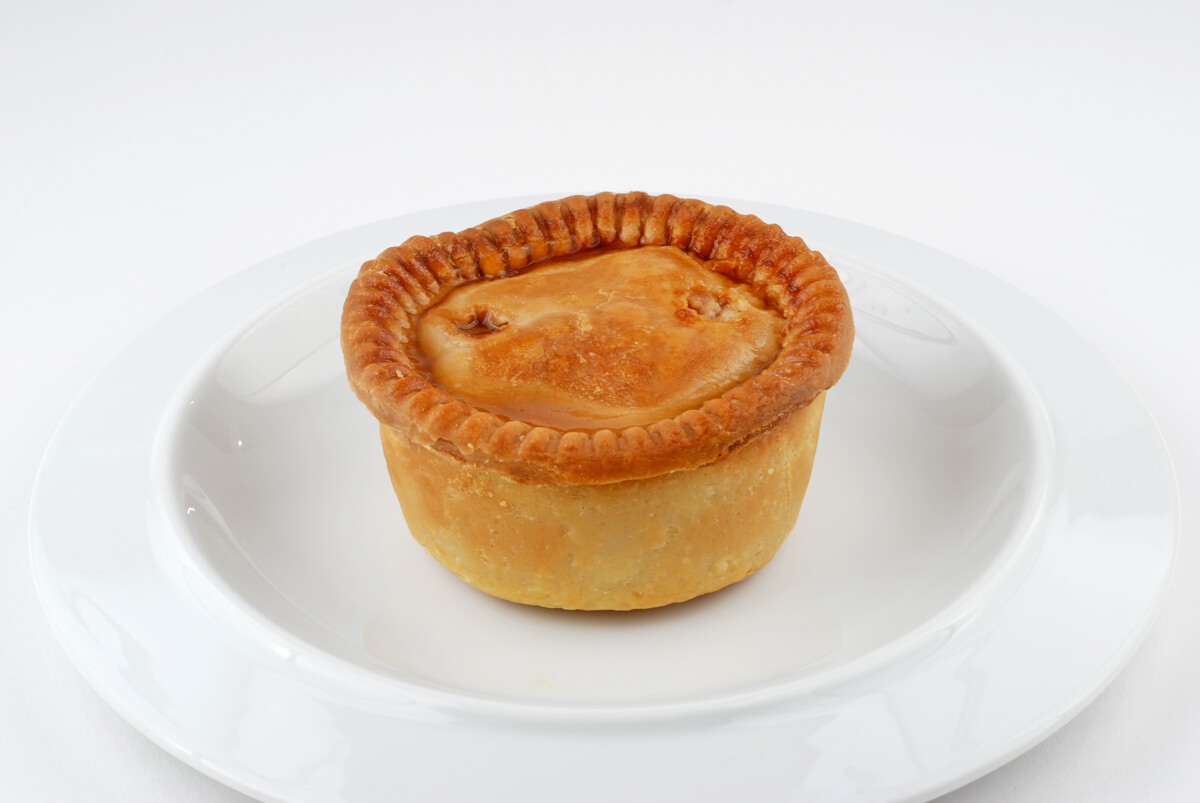 We do meat in pastry well in the UK – from sausage rolls and scotch eggs to beef wellingtons, but the humble pork pie is always top of my list. People are even using pork pies as an alternative wedding cake!
Turkey: Baklava
Baklava is the queen of filo pastry treats. Crisp layers of pastry and chopped nuts, coated in butter and then drenched in delicately flavoured rose or orange blossom syrups means that it is far removed from health food territory, but it is just too delicious to resist. Try all the different shapes and forms and discover your favourite – Burma baklava rolls are mine.
Photo Credit: Lisa Murray
France: Macarons
Putting the macaroon/macaron debate to one side – these French delicacies are impossible to resist. They are picture perfect and a blank canvas for so many flavour variations. You can change the type of ground nut in the macaron itself, try my pistachio and lemon version.
Photo Credit: Martha Collinson Blog
Hungary: Goulash Soup
I've labelled Hungarian goulash as the ultimate traveller food. I backpacked around Europe last summer, and when you've lugged a heavy bag around for a few days, arriving in Budapest to a bowl of this stuff is heavenly. You won't find much more satisfying than meltingly tender beef in a rich paprika stew.
Don't forget, the Cadbury Creme Egg is back on shelf until March 27th – so get them before it's goo-ne! For more of Martha's recipes, see here.