Wild Weekend: 48-Hours in Las Vegas with Three MobileBy Gemma Perlin
Feeling penned in? Feeling like London is stopping you letting your your hair down? Sounds like you need a bit of Las Vegas in your life. It is important to highlight that I am not a "Vegas person". I'm into yoga, I don't really drink, I'm not on a bachelor party and I'm a feminist. But truly, I couldn't have loved it more.
Warning, this review comes with a disclaimer: stay no longer than four days in Vegas. You will be a broken creature by the end. One with epic memories, but possibly highly dehydrated. I partied in Las Vegas courtesy of Three, that has recently added two new destinations to its Feel at Home offering – Brazil and Singapore. The USA is one of the most popular of the 60 worldwide destinations where you can use your phone abroad at no extra cost and has been part of Feel at Home for a couple of years now. So where better to celebrate the new additions than partying in Vegas? So you can Instagram story that pool party, Facebook live as you swoop into the Grand Canyon and tweet as you gamble away your savings in the casino to your heart's content without the fear of a million pound bill on your return. We say: #goroam. While out there, we got to explore the functionality of the brand new Samsung Galaxy S8. As a loyal iPhone user, I was pretty astounded by photos the phone can take, check out our Twitter and Instagram to see more.
In the name of investigative journalism, I took myself out to dawn, deprived myself of sleep and had a spiritual awakening – all for About Time readers – #vivalasvegas. Here is our rundown of how to do 48-hours in Vegas in style:
Why Visit
You may have watched The Hangover, I personally thought it was a myth created by Hollywood, of a hyper-real place where rules don't apply, and anything goes. It is brash, it is tacky, it is rude, but it will liberate you beyond belief. Seriously What Happens in Vegas, Stays In Vegas. They say the key to being mindful is living in the present, but does it have to be while doing yoga we ask, can it not be while doing shots of tequila and walking around casinos at 4am.
Rules apply. No one is interested in your lives back home, your families, your jobs, so don't ask these kind of questions. Unfortunately I would recommend leaving your feminist principles on the plane, and reconciling yourself to hanging out with sexist bros for a lot of the trip. You will laugh, you will lose money, you will eat delicious food, you might cry with tiredness, but you will return home shattered and liberated.
The Climate
It is hot – you are only moments away from the Nevada Dessert even though it feels like you're in a huge city. Take your dressiest pool clothes – the crowd aren't wearing their speedo endurances – it's bejewelled bikinis, towering heels and slashed dresses. 100% percent leave your goggles at home, no one actually swims in the pools, obviously?! Inside the hotels is a tad chilly, this is America after all, where air conditioning is King (along with Elvis), so take a little cover-up for the evenings.
Who Goes
The plane journey there really said it all, when 80% of the passengers were prevented from drinking any more alcohol by our airline. The majority of visitors are without question men on stag dos or elderly, hard core gamblers. What unites all visitors is a desire for escapism and an understanding that they will be sleeping three hours a night. The people watching here is beyond fantastical, from the burlesque dancers walking along the Strip to work, to the rappers dropping thousands on roulette, to the grannies obsessed with the slot machines.
Where to Stay
The hotels here are not boutique, intimate affairs – they are huge resorts, quite frankly cities within themselves, where crossing to your friend's room is probably a fifteen minute walk, so don't leave your phone in the room. The architecture is staggering, from the neon lights of the faux Eiffel tower to the 550ft tall replica of the London Eye.
We stayed at The Venetian, where you might recognise the Rialto Bridge, St Mark's Square and the singing gondoliers. It is an other-worldy experience, as you wander around this 'Venice' where you look up at the faux blue sky, and feel neither inside nor out.
What To Eat 
With all the amazing 60 locations that Three now offers without roaming charges, you'll be able to Instagram your meal to your heart's content. Discover more about Feel at Home here.
For Amazing Japanese Food: Zuma
Sushi can come in all forms, from over-refrigerated supermarket stuff to that created by genius, maverick Japanese artists. Zuma falls in the latter category, with fatty tuna that will make your heart sing, and black cod that will make you well up with joy. From the same people behind Zuma in London, this Vegas restaurant will blow you away. Book in advance and try and sit in the dining rooms with glass to ceiling and views of the Strip.
For Vibrant Latina Fare: Chica 
Boasting the first Latin chef on the strip, Chica, newly opened at the Venetian, explores the flavour of Latin American culture with a punch. Our highlights included the guacamole of mashed hass avocado, garlic and chilli, with housemade arepas, plantain and tortilla chips and the pepita encrusted lamb with herb pumpkin seed crust, mole verde, crispy squash blossoms and grilled calabaza. Clean, punchy flavours to keep you awake as the jet lag fights back.
For the All-American Experience: The Food Court at the Venetian
No pictures unfortunately for this one, it certainly isn't fine dining, but an American food court in a casino is really something to behold. Come for breakfast for the egg white omelettes, pop by for an iced coffee on the way to the slots and hit up the Lebanese to line your stomach before yet another party. This is a great place to meet other visitors, trust me love can begin at those lines of plastic tables.
What to Do 
Where to Party
Obviously, first thing is party. Partying in Vegas is far too essential to condense into a paragraph – click here for our devoted party guide to Vegas. In other news:
1. Get a Tattoo
Doing something wild in Vegas seems de rigour. In fact, it seems to be a sensible thing to do. We recommend Starlight Tattoo at the Mandalay Bay Hotel. My journey to getting a tattoo unfortunately failed at the first hurdle, hence the stock picture.
2. Go on a Helicopter Tour of the Grand Canyon 
Las Vegas isn't all about the slots and gambling, it is (almost) home to one of the seven wonders of the world. The best way to see it swooping through the national park on a helicopter listening to Star Wars through your headphones, flown by able and charismatic pilots. We recommend Pilot Ryan, who delivered us to lone picnic tables in the national park, popped champagne and fed us celery sticks. The trip felt thrilling, awe-inspiring and a bit like being one of the Kardashians, jumping in and out of the Heli.
Photo credit: Jon Debo
3. See the Shows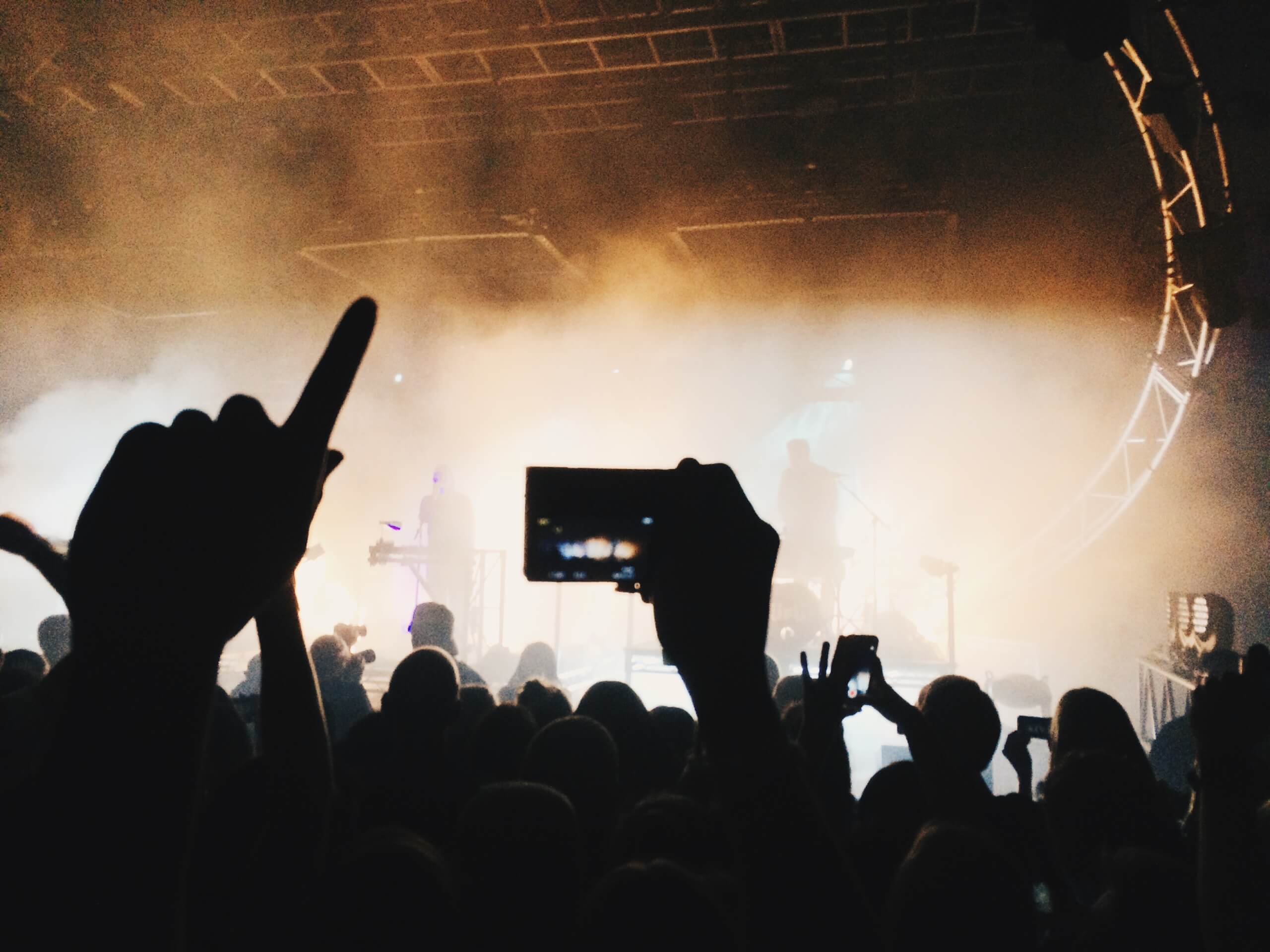 Whether it is seeing Britney Spears at her residency, Cher blaring her tunes, or Celine Dion belting out her ballads, Las Vegas has an unrivalled scene of entertainment. The quality of shows and performers is unlike anywhere else in the world. We loved Michael Jackson One by Cirque du Soleil, a testament to the man himself of acrobatics, dancing, rotating bungee artists and even seat speakers that made you feel immersed further into the beats of MJ.  It left us gasping in amazement, cheering along, singing and the moment with Jackson's hologram brought us to tears. VEGAS we love you so!
Click here to find out more about Three's #goroam and follow them on Twitter here. British Airways flies from London to Las Vegas in 10 hours and 40 minutes from £550 return – book here.