Looking to spend the perfect 48 hours in Cancun? Our travel guide has the lowdown on where to stay, where to eat and what to do in Mexico's best city. If you're planning a holiday, discover Teletext Holidays for the best deals in Cancun – and check out their blog for all the travel inspiration. For the lowdown on how to create the perfect Cancun holiday, read Teletext's Canun travel guide here. Here's how to spend the ideal 48 hours in Cancun:
48 Hours in Cancun: Where to Stay
For All-Inclusive Fun: Grand Riviera Princess
What: Cancun holidays are all about fun in the sun. If you're looking for a modern, stylish resort, this is the place for you. With 12 luxury swimming pools, amazing restaurants, beautiful rooms and lush gardens, this all-inclusive resort has everything you could want and need.
The Lowdown: There's tons to do in the resort, too, including family-friendly entertainment, watersports, great dining and a wonderful spa – you'll be spoilt for choice. For food, there's a fantastic hotel buffer serving up international breakfast, as well as a fondue restaurant, an Asian-inspired restaurant and a specialist seafood eatery. Don't miss the live music in the evening too! If you're looking for more entertainment, here's 10 things you didn't know about Cancun.
Where: Prolongación 5ta Avenida Mza 20 Lote 006, Centro, 77710 Playa del Carmen, Q.R., Mexico
For Something Special: Green Tulum
What: If you're searching for something different in Cancun, you must visit this amazing hotel. Located in the state of Quintana Roo, where Costa Maya borders Riviera Maya, the hotel is perfectly placed for exploring the best of the area – including spectacular World Heritage beaches of Tulum and Sian Ka'an.
The Lowdown: This hotel boasts some fantastic facilities, including 26 bungalow-style rooms, surrounded by the natural beauty of Mexico. There's also a 24-hour reception, a local bar and restaurant and beautiful Mayan art in every room. For relaxing, there's an incredible outdoor swimming pool, complete with pool-side massage, plus a nearby golf course for golf enthusiasts. A wonderful continental breakfast spread is included in every room, so you'll be treated to the best local fruit and bakery items at this hidden gem of a hotel. Wondering where's else is hot to travel this year? Read this Teletext blog post on the hottest destinations in 2017.
Where: Av. Coba Lote 4 Mza. 37, Centro, 77780 Tulum, Q.R., Mexico
For the Perfect Resort: Oasis Palm
What: The perfect hotel for couples and honeymooners during Cancun holidays, the Oasis Palm is all-inclusive destination for have-it-all travellers. The hotel has everything you need for the perfect holiday – with six restaurants, eight bars and a huge swimming pool.
The Lowdown: The best thing about this resort is its location – only moments from the beach. The hotel has 470 rooms, including lovely, modern ocean-facing rooms, with all the amenities you need. What's more, the hotel has some of the best food in Cancun, with six restaurants in the resort, including seafood, Mexican, sushi and Italian restaurants within the complex. There's a swim-up bar by their pool, so there's no reason not to kick back and relax in this heavenly resort. Besides relaxation, you can plan island trips to Isla Contoy, Isla Blance and Isla Mujeres, for a fun-filled day.
Where: Blvd. Kukulcan Km. 4.5 Sección C Lote 1, Zona Hotelera, 77500 Cancún, QROO, Mexico
48 Hours in Cancun: Where to Eat
For Fancy Food: Tempo by Martin Berasategui
What: If you're looking for something one-off, make a night of Tempo by Martin Berasategui. This modern, forward-thinking restaurant is all about pushing culinary bounders, and focuses on re-imagining Basque cuisine in new ways. The restaurant is all about flavour, with an emphasis on beautiful presentation, traditional flavours and modern cooking techniques – a must-visit.
Eat: The menu features delights such as white fish ceviche with kumquat and toasted corn, royal grilled scallop with curry and egg yolk with beetroot and ham carpaccio. For main course, enjoy dishes including kobe beef, puff pastry with caramelized foie gras and grilled butterfish with spinach. Heavenly.
Where: Blvd. Kukulcan Km 16.5, Zona Hotelera, 77500 Cancún, Q.R., Mexico
Photo credit: Tempo Restaurant
For a Cancun Classic: La Habichuela Sunset
What: For a truly magical experience during Cancun holidays, you must visit this classic restaurant. La Habichuela Sunset is all about adventure; with unique decor, a romantic vibe, beautiful local artwork and a delicious, gourmet experience, this is everything you could want in a Cancun restaurant. Expect lots of nods to Mayan culture in the restaurant, including Mayan statues, paintings, furniture and more.
Eat: The food is all about global dishes, with inspiration from Yucatan, Caribbean and Mexican cuisines. Expect everything from seafood pasta to Rib Eye steak, chicken in mole to the best seafood ceviche in town. There's also some winning desserts – you must order the toasted coconut cake with homemade ice cream, it's delicious.
Where: Calle Margaritas 25, Centro, 77500 Cancún, Q.R., Mexico
Photo credit: La Habichuela Sunset 
For Seafood: Fred's House Cancun
What: For an icon, you must try this ocean-side restaurant. Fred's House is a modern American Seafood Restaurant and Oyster Bar, located at lagoon-side in Cancun. The restaurant is part of the largest and most successful Mexican restaurant group of the last 50 years Grupo Anderson's. The location of this restaurant is truly sublime – they boast indoor and outdoor seating with a scenic water view where you can enjoy the best sunsets in a private waterfront cabaña, for real romance.
Eat: It's all about the seafood here. The starters are amazing – try the Maryland Blue Crab cake with paprika mayonnaise, or the delicious breaded calamari. The salmon tartare with jalapeños is also divine, as is the Yucatan-style octopus with spicy sauce. For mains, locals love the macaroni and lobster, shrimp tostadas and surprisingly tasty crab lasagna. Seafood lovers heaven!
Where: Boulevard Kukulkan 14.5, Zona Hotelera, 77500 Cancún, Q.R., Mexico
Photo credit: Fred's House Cancun 
48 Hours in Cancun: What to Do
Planning your trip? Here's the top 15 things to do in Cancun according to Teletext holidays. If you're looking for more inspiration, here's three things you can't miss in Cancun:
The Lowdown: Considered one of the world's greatest natural wonders, Xel-Há is a fantastic water-filled adventure in the heart of the Riviera Maya. An all-inclusive water park with lakes, lagoons and coves, it's a great place to practice snorkelling, spot hundreds of local, colourful fish and learn more about the marine world of Mexico. A water park like none other, you can relax in hammocks here, explore the beautiful nature world of Xel-Há or take a zip-line over the natural pools. Endless fun, for all the family.
Where: Carretera Chetumal Puerto Juárez Km 240, locales 1 & 2, módulo B, 77780 Q.R., Mexico
Photo credit: Xel-Há
For Exploring: Coba Mayan Ruins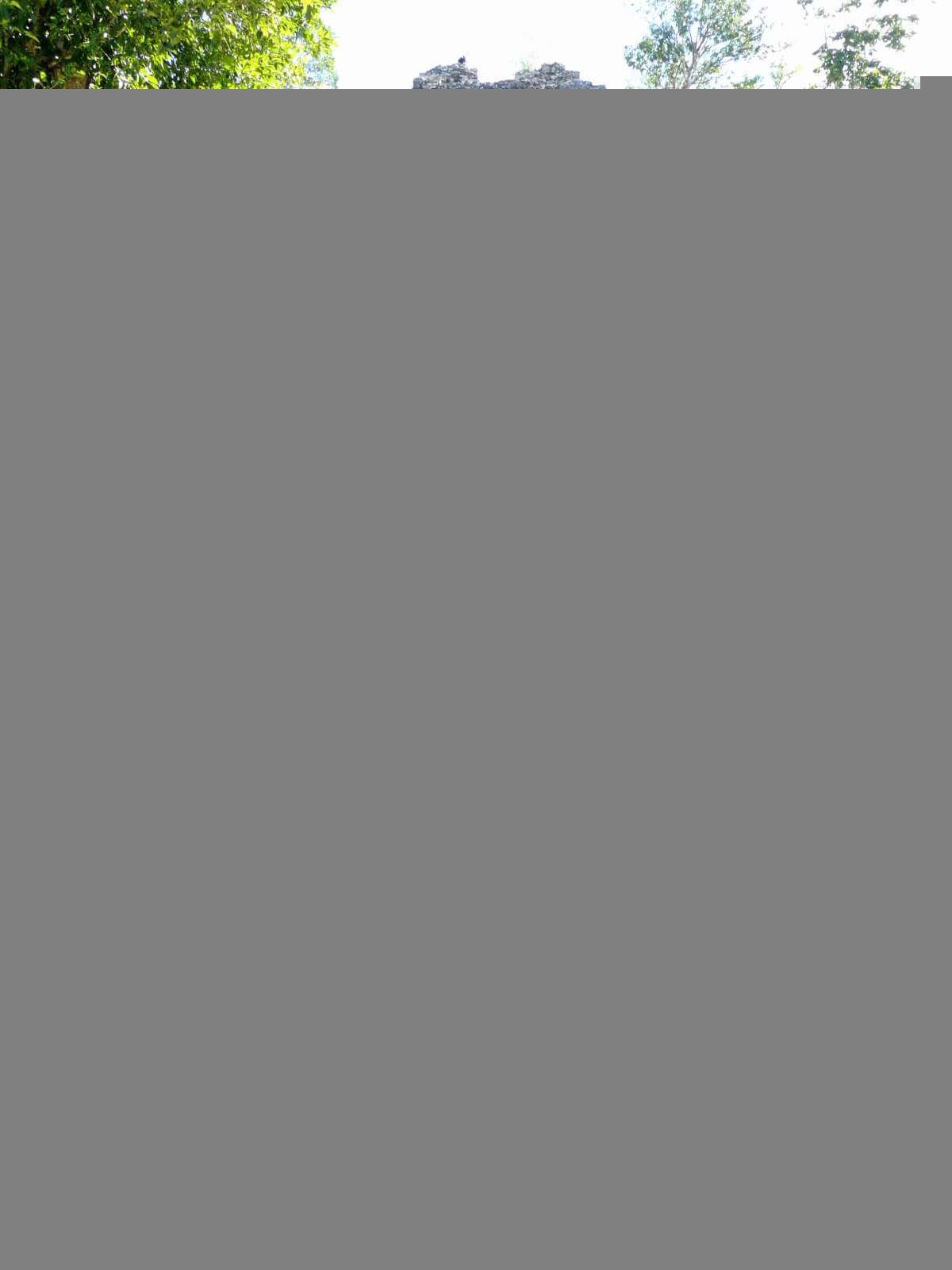 The Lowdown: For an exciting day trip, this ancient Mayan site is about two hours and half from Cancun – and very different from the other popular sites in Cancun. Surrounded by four natural lakes, the site is incredibly beautiful, preserved in its pure state. There's lots of wonderful wildfire around, including monkeys, jungle, flowers and birds, and the ruin itself is situated within the jungle. Come here for a special tour and discover the ancient Mayan history!
Where: Quintana Roo
For Island Adventures: Isla Contoy
The Lowdown: Isla Contoy is a small island located in Quintana Roo, 30 KMs north of Isla Mujeres. Small but perfectly formed, the island is only 8.5 km in length, but has tons of natural beauty to explore. It's a great spot for snorkelling enthusiasts, with lots of lagoons and coves to explore by sea, plus beautiful beaches to relax and enjoy a picnic. The perfect spot for a fun-filled island day trip in the sun, that you'll remember forever.
Where: Isla Contoy
Sponsored post in assocation with Teletext Holidays – see more on their blog here, follow them on Twitter here and like them on Facebook here.