About Time: You Discovered the Best of Abu DhabiBy Negin Erfani
Sunshine all year long and a coastline of resorts to choose from; Abu Dhabi is an obvious destination for Londoners trying to top up on Vitamin D. Whilst lounging by the pool is a given, this time I shunned the swimsuit and went in search of a different side to Abu Dhabi. From world-class cuisine to kayaking and so much more, here's our favourite things to do in Abu Dhabi this year:
Experience Paris in the Middle East: Abu Dhabi Louvre
The Abu Dhabi Louvre is a unique cross-cultural collaboration between France and Abu Dhabi, which opened in November 2017. The museum was designed by award winning French architect Jean Nouvel – his vision was to create "a welcoming world serenely combining light and shadow, reflection and calm."
As you walk through the succession of rooms you're torn between the art and the room itself. The light filtering through draws your attention to the sky guiding you to the next display. You're then fascinated by the side by side presentation of how China influenced Islamic art, only to the recognise Van Gogh's self-portrait.
There are works of art from all around the world; across eras and cultures with 300 exceptional loans from French museums such as Leonardo da Vinci's La Belle Ferronniere. The structure is as significant as the works it houses. The geometric lattice structure is extraordinary in the way it plays with the sunlight creating shadows like installations. By this stage you've exhausted all your senses, and all you can think of is food!
Photo Credit: Mohamed Somji
Dine Like a Prince: Eastern Mangroves Hotel
Abu Dhabi plays host to a lively mix of dining options, and I was surprised by the diversity of restaurants and choices available. Ingredients at the Eastern Mangroves Hotel and Spa by Anantara was my favourite restaurant; it had all the grandeur of Dubai, without the crowds or pretentiousness.
The restaurant is inspired by global flavours from around the world – there's elements of Asian street favourites, boat fresh seafood, local lamb tagine among sushi platters and Angus steaks. On paper, the restaurant sounds like its undergone an identity crisis, but it works. There's interactive cooking stations, just about every cuisine under the sun, and platefuls bursting with seasonal and fresh produce. Grab a table al fresco and overlook the mangrove conservation while you feast upon grilled-cooked meats and fresh salads.
Explore Arabian Wildlife: Sir Bani Yas Island
It may be a 2 hour drive and 30 minute boat trip to Sir Bani Yas Island, but it's totally worth it. The island offers a unique escape from modernity, and there's a blend of Arabesque wilderness, rustic villas with fine dining along with 3 resorts.
We stayed at the Anantara Al Sahel Villa Resort, which is located in the middle of the savanna. The high-end villas have everything you could want; a swimming pool-sized bath tub and luxury facilities with a dash of safari chic decor. All surrounded by the tranquility of wilderness. Bliss.
An evening and two full days is enough to experience the island unless you choose to go coral diving off the coast (you'd need another day for this). There are multiple activities including a historical and archaeological tour of the original Bani Yas tribe and the safari tour, which is a must!
In 1971 the island was established as a nature reserve, a vision of Sheik Zayed to provide a sanctuary for Arabia's endangered wildlife.  Several million trees were planted and animal species were introduced. Decades later it's a habitat to a thriving population of gazelles, giraffes, Arabian oryx, hyenas to name but a few and grounds covered in flora and fauna.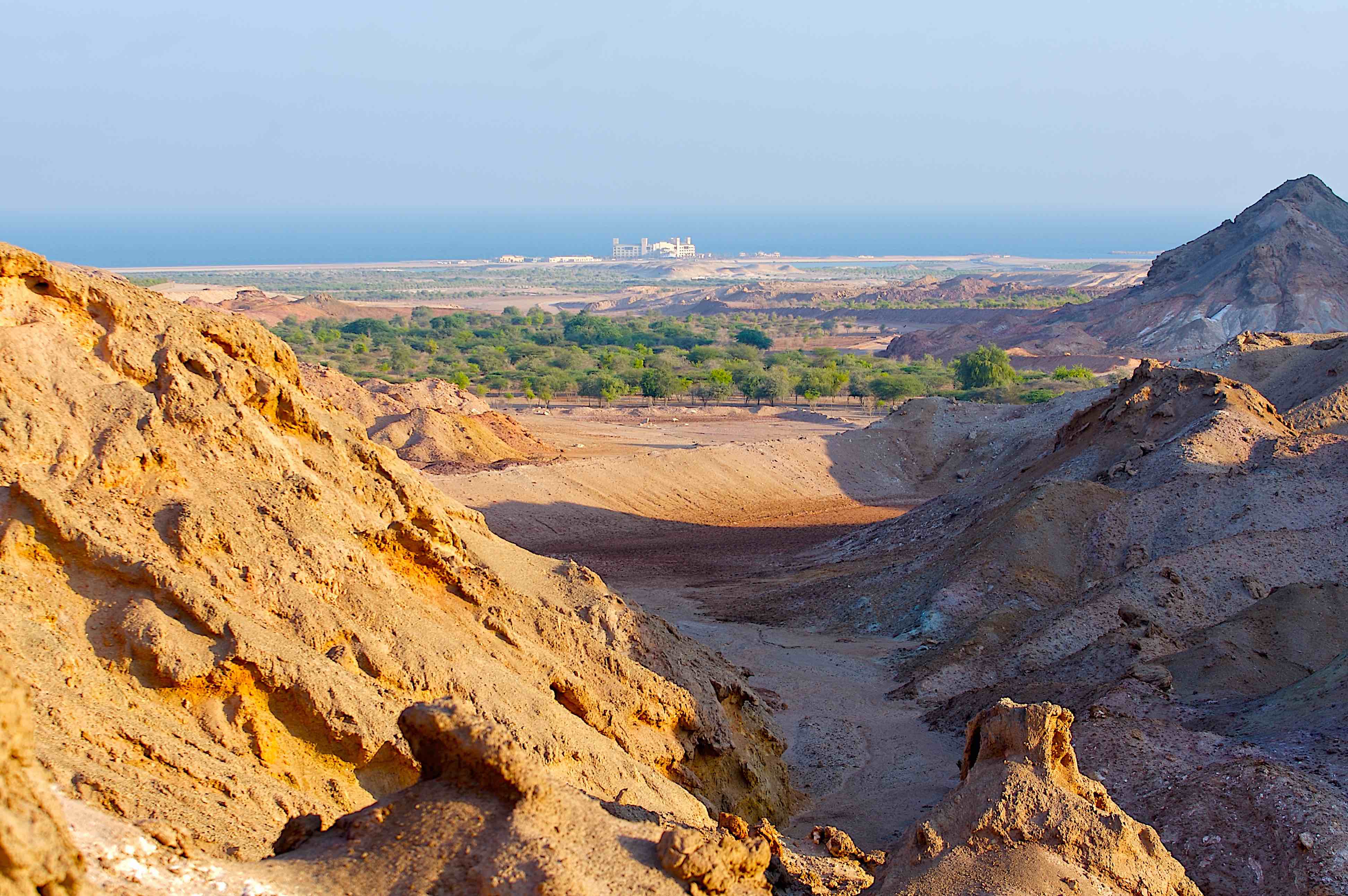 The safari tour was breathtaking and an absolute hoot. The picture opportunities were incredible, as you can imagine. It's not quite on the scale of an African safari experience, but certainly enough to whet your appetite for more adventures.
We drove to an extraordinary look out point which offered panoramic views, and was once Sheik Zayed's hunting site for Falcons. Hunting is no longer allowed, but you can still learn about the artistry and history over a spot of mint tea and juicy, plump dates.
Unearth an Ancient Art: Falconry
The Falcon Hospital in Abu Dhabi is the world's foremost falcon welfare institution with clients travelling from all over the world with their birds to seek the best care. In Abu Dhabi, falconry is a celebrated art that dates back 2,000 years.
After a history briefing we were taken into surgery where at least 100 placid falcons were perched with their blinders on. We then had a picture opportunity to have one of these majestic creatures perched on our arm.  Their calm nature is deceptively unnerving as you feel the strength of their talons through the glove on your arm.
Discover a Masterpiece: Sheikh Zayed Grand Mosque
Sheikh Zayed Grand Mosque is the final resting place of Sheikh Zayed, the founding father of the UAE. Surrounded by reflective water fountains and beautifully manicured gardens, this is a masterpiece of Islamic architecture and design. However breathtaking, I expected to see opulent crystal chandeliers, but from hall to hall I was captivated by the endless mosaics. These were intricate floral design inlaids on the white marble flooring and the thousand strong marble columns. Each with semi-precious stones, such as lapis lazuli (my favourite) and mother of pearl.
Entry is free and the best time to arrive is at sunset to see the white minarets and domes against the blue sky and soft pink sunset. Then experience the lights turn on and hear the call to prayer resonate throughout the prayer halls.
Long loose fitting clothing to the ankle is required and a headscarf for women. Alternatively, they'll loan you a free abaya. The mosque is only closed to non-Muslims during prayer time and Ramadan, and there are 45 minute free tours in English and the usual audio tours in a multitude of languages.
A return fare with Etihad Airways departing from London Heathrow  – Abu Dhabi starts from £385 in economy class and from £2314 in business class. This fare price is inclusive of all taxes and subject to availability. Etihad Airways is the national carrier of the UAE and offers three daily flights between London Heathrow and Abu Dhabi. Etihad Airways also flies from Manchester and Dublin to Abu Dhabi.
For reservations and further details visit www.etihad.com or call 0345 608 1225. Anantara Eastern Mangroves: AED 600++ (without breakfast) AED 750++ (with breakfast). Desert Islands Resort & Spa: AED 1,600 ++ inclusive of breakfast.