Top Five: Wellness Experiences Across America to Try in 2022By Angelica Malin
As we kickstart 2022, travellers continue to seek out trips that rejuvenate the mind, body and soul. From the restorative mineral waters of Arkansas' Hot Springs to hiking in Glacier National Park, Montana, Visit The USA rounds up five wellness experiences across America to help travellers rebalance and reset for the year ahead.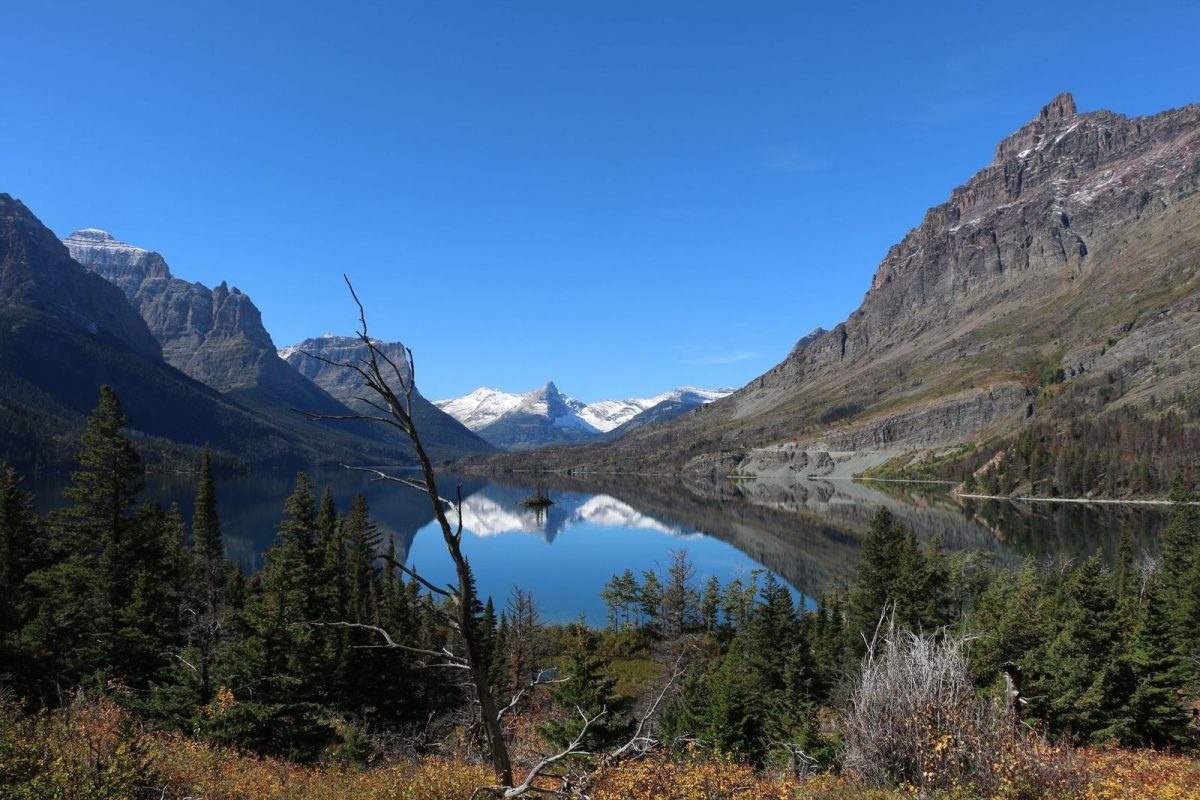 The Lowdown: Hiking in the great outdoors is a natural way to ease stress and anxiety and travellers are spoilt for choice in Glacier National Park, boasting over 700 miles of wilderness, forests and mountains.
Boulder Pass, one of the park's famed trails, enables hikers to truly appreciate the sheer vastness and remoteness of their surroundings, finding themselves at one with nature. At the highest point, hikers can enjoy panoramic views of the Agassiz Glacier resting underneath the great Kintla Peak. After a rewarding day of hiking, travellers can return to The Ranch at Rock Creek, a luxurious western-style lodge designed to complement the natural environment.
Book now: Carrier offers a four-night round trip to Montana, staying at The Ranch at Rock Creek in a Granite Lodge room from £5,995 per person based on two people sharing travelling in September 2022. Price includes return flights from London Heathrow with British Airways, transfers from Missoula, Butte or Anaconda Airports, breakfast, lunch and a three to seven course evening meal; unlimited premium wines, beers and spirits; all on-ranch guided outdoor activities and equipment. 
Photo credit: Talia Salem
The Lowdown: Hot Springs, Arkansas is home to a network of 47 naturally heated springs whose waters bubble up from deep within the earth earning the destination the title of 'the American spa'.
Since the 19th century, visitors have soaked in the therapeutic waters and today, spa enthusiasts can experience the natural healing powers of the waters, known to relax the muscles and reduce stress, whilst smoothing and softening dry and rough skin. Eight bathhouses, set along 'Bathhouse Row', provide rejuvenating spa experiences; from hydrotherapy and saunas in thermal caves carved from the mountainside.
Book now: America As You Like It offers a 14 night 'Ozarks, Americana and Country' package trip from £1,465 per person based on two people sharing travelling in May 2022. Package includes return flights, hotel and Spa/Wellness packages in Eureka Springs and Hot Springs.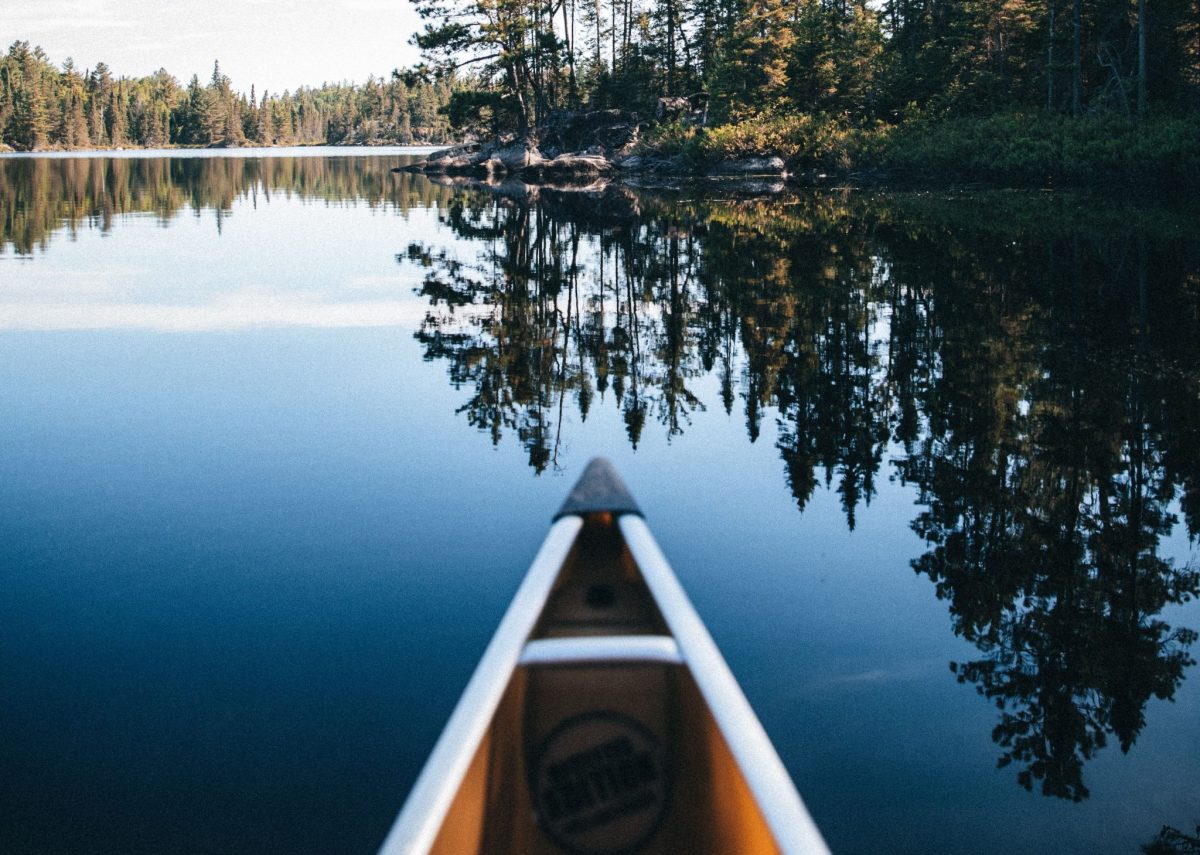 The Lowdown: Only accessible by kayak or canoe, the roadless wilderness of Boundary Waters Canoe Area Wilderness in Superior National Forest, northeastern Minnesota, offers travellers the chance to discover the region's most serene and remote landscapes. Kayaking is a meditative, low-impact activity that exercises the body, heart and brain and with over 1,200 miles of canoe routes over a network of more than 1,000 glacial lakes, rivers and streams, the peaceful waters are a paddler's dream.
Book now: North America Travel Service offers a 10 night 'Minnesota Wildlife by Motorhome' round trip from £1,415 per person based on two adults sharing travelling in March 2022. Package includes return flights, first night accommodation and C19 Motorhome.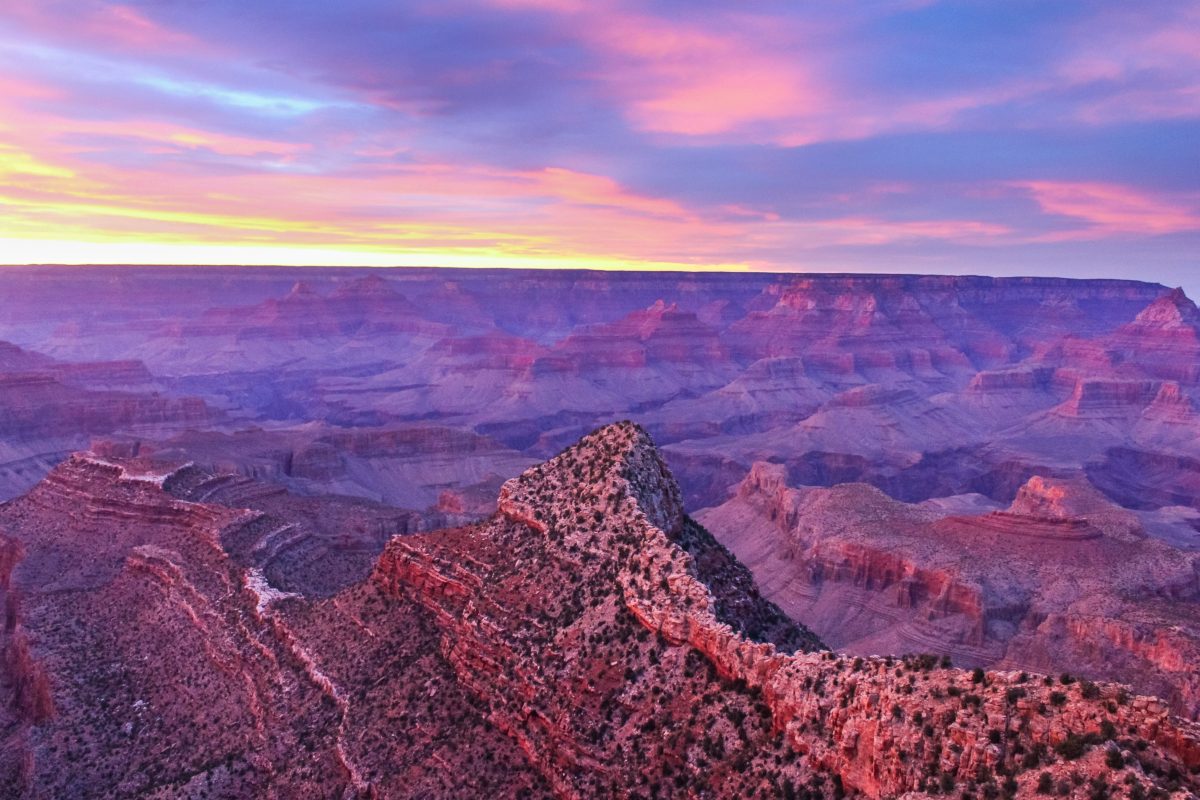 The Lowdown: Encouraging a shift into a meditative state, stargazing induces an appreciation for the world around. As the sun drops behind the red rock terrain of the Grand Canyon in Arizona, travellers can find mental silence in all things astral as they discover the celestial phenomenon that occurs in the sky above.
At almost 2,000 square-miles of still natural landscapes, Grand Canyon National Park is an unmatched location and on a clear night, travellers can observe the abundance of individual stars and constellations such as the colourful Milky Way galaxy, sights only visible due to the site's secluded location.
Book now: Bon Voyage offers a 18 night 'Motorhome Holiday to Colorado, Utah and Arizona' round trip from £3,795 per person. Package includes return flights from the UK to Denver, one night accommodation, 17 night motorhome rental, pre-booked campsites for every night and vouchers for each campsite.
Photo credit: Josh Johnson 
The Lowdown: Wellness and Santa Monica go hand-in-hand and travellers can embrace the Californian health-conscious lifestyle, practising yoga or indulging in a private fitness session with a Beverly Hills personal trainer. Yoga remains one of the best tried and tested wellness methods, proven to improve mental and physical wellbeing by incorporating meditation and breathing. A ritual of bends, stretches and group chanting will leave yoga enthusiasts relaxed and recharged beneath the warm rays of sunshine and breathing in the fresh sea air.
Book now: Abercrombie & Kent offers a 10 night 'Wellness escape to California' round trip from £3,745 per person based on two people sharing travelling in June 2022. Package includes return economy international flights with British Airways, private transfers, accommodation, private yoga classes and group beach yoga, a 60 minute massage and a private session with a personal trainer in Beverly Hills. 
One for luck…
The Lowdown: Minneapolis can be the perfect getaway for your wellness experience. The city is known for its safe and welcoming atmosphere which is attractive to people who are looking to unwind and relax from the daily stresses of life. Another great benefit of visiting this city is the outdoor culture as you can visit different places, dine at organic eateries, and even cool off at nightclubs at affordable prices. Apart from all this, you can stay at some of the most unique hotels that cater to the different needs of an individual. So if you are looking for an excellent wellness experience, you should consider meeting this beautiful city.