With the arrival of spring, the appetite for European getaways has well and truly taken off. From a quiet corner of the Costa Brava, the rolling hills of Tuscany to the cliff tops of Santorini and the shores of Lake Como, we've found seven places to while away long summer days and balmy evenings.
What: Having attracted Hollywood's elite from Elizabeth Taylor to Robert De Nero, Hostal de la Gavina reopens for its 90th season on 14th April, and arriving to mark the milestone is a new infinity pool and re-imaged garden. The first hotel in the country to become a member of Leading Hotels of the World is the perfect place to soak up the Spanish atmosphere, with three Salvador Dalí museums, wandering along the coastal path to hidden coves and strolls through vineyards to sample Catalonian wine. Hostal de la Gavina's gastronomic trail of the region (which holds 21 Michelin stars) is a must for discovering seasonal tapas.
Why: Soak up Spanish culture at Hostal de la Gavina – three Salvador Dalí museums, 21 Michelin stars within reach and uncrowded, local beaches to explore by foot.
Rates from: €280 (approx. £239) per night for a Classic Room, including breakfast.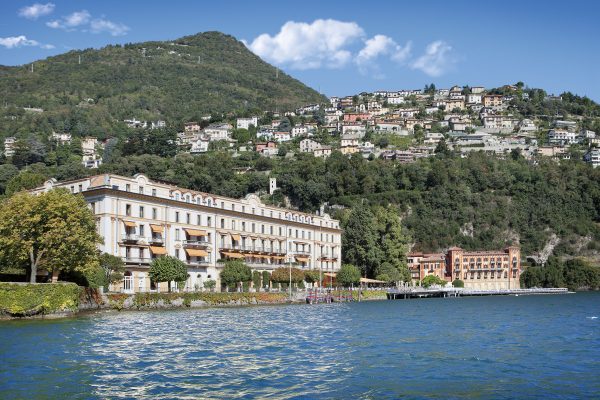 What: Having re-opened its doors on 3rd March, Villa d'Este is welcoming back guests for its 150th season. 2022 will see a prestigious calendar of events, including an official birthday celebration on 28th June, and as an exception for its milestone year, the hotel will remain open throughout the Christmas period. A highlight of the season will be the 'Villa d'Este Then and Now' exhibition, showcasing archive photography of iconic spots and history. Meanwhile, Villa d'Este's institutional events will also return, including Concorso d'Eleganza (20 – 22 May), Villa d'Este Wine Symposium and Villa d'Este Style Electric Yachting (17 September), and it  will collaborate with Teatro Sociale di Como to showcase Italy's finest operas.
Why: Lake Como's grande dame is marking its 150th season in sensational style with evening galas, floating concerts, an electric yacht show, and as an exception for its milestone year, the hotel's first festive season.
Rates from: €1,050 (approx. £888) for a Double Classic Room per room per night, including breakfast, parking and access to the Sporting Club facilities. Price includes VAT and service
What: Having re-opened on 16th March, Villa La Massa is the perfect base from which to discover Florence, a mere 15-minute shuttle ride away. Throughout May, it will celebrate the city's floral symbol, the iris, offering exclusive tours of Florence's Iris Garden with panoramic views and over 1,500 varieties of the flower. Alfresco painting classes and an iris tipple will be on offer at the hotel. Villa La Massa further celebrates the heritage of Tuscany through a series of special menus and soirées. With new Chef Stefano Ballarino at the helm, it will co-host Four Hands Dinners in April, June and September, a lavish Italian Ferragosto feast, an Autumn Flavours dinner and L'Oliveto Bistrot Summer Lounge every Wednesday from June.
Why: To celebrate the vibrant heritage, exquisite cuisine and glorious gardens of Tuscany, with a dedicated Iris Month experience in May and culinary celebrations hosted throughout the season.
Rates from: €520 (approx. £470) for a Double Deluxe Room per night, including breakfast. Price also includes use of the Arno SPA facilities (including gym, sauna, Turkish baths). Price includes VAT and service. City tax excluded.
What: The perfect destination for families longing for a lengthier season of sunshine without a long-haul flight. Children can let their imaginations run wild in the hotel's impressive Park Kidz, with a lifesize castle and multi-activity pool complete with a pirate ship. Guests can drop off their little ones and head to the Kalloni spa for rest and relaxation, with four thalassotherapy pools at hand (one of which replicates the salinity of the Dead Sea). Those wishing to explore Limassol's culture can tour the old town, exploring its castle, emerging foodie scene and colourful street art. Or, for a unique experience, make halloumi with local expert Mrs Loulla, who has produced traditional Cypriot cheese on her Choirokoitia farm since 2004.
Why: For a lengthy season of sunshine, fun-filled activities for children and unique cultural offerings without a long-haul flight.
Rates from: €300 (approx. £257) per night, including breakfast.
Photo credit: Matthew Shaw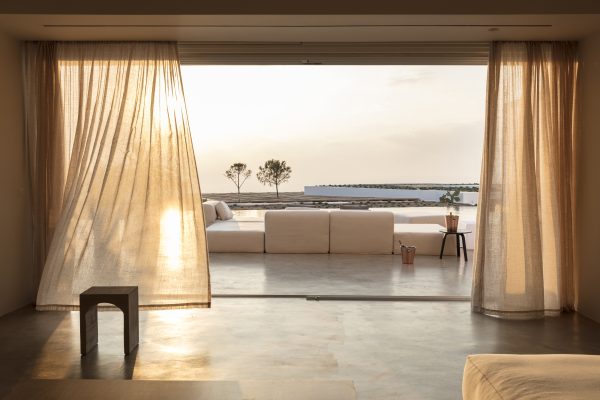 What: One of the island's only ultra-luxury family welcoming hotels, Andronis Arcadia is a rare find. Families can enjoy yoga, kids spa treatments, cooking lessons, tennis, hiking trails and photo safaris. Each of the sugar cube villas, with soothing neutral colour palettes, ranging from one to four bedrooms, each boast their own private pool, spacious living areas, local artwork and sustainable design (over 90% of the furniture was made inside the hotel using locally sourced materials). A 10-minute walk from the main pedestrian strip of Oia (possibly the world's most Instagrammed village), Andronis Arcadia sits away from the crowds on the caldera edge with unobstructed sunset views and masses of space.
Why: For contemporary design lovers and families in search of space, spa and fewer crowds.
Rates from: £425 per night for a suite.
Photo credit: Tryfon Georgopoulos
What: Set on one of the highest points of Santorini, Andronis Concept blends seamlessly into the hillside and resultantly offers the utmost of privacy — it's no wonder several Hollywood A-listers visit every summer. Each suite has an ocean-facing infinity pool, with breathtaking sunsets and sunrises when the sky turns shades of pink. A hiking path runs parallel to the property and wellness experts offer daily hikes, yoga, tennis, personal training, nutritionist-approved Greek cookery lessons, and new — CBD treatments using Ila's concentrate balm which is known to alleviate inflammation and numb pain caused by trauma.
Why: A hidden, hilltop wellness escape (with blow-dry bar and new CBD spa treatments).
Rates from: £315 per night for a suite.
What: Located 30-minutes from the Le Mans 24 racetrack and less than 1h from Paris by train is the stunning Hotel Château du Grand-Lucé. A former country home of the Baron Jacques Pineau de Viennay, Hotel Château was built in 1760 and has played host to some of the greatest philosophers and minds from the Age of Enlightenment — Voltaire, Mozart, Rousseau and Goth — as well as nobles, writers, design teams. With vigilant attention to detail, the 45,000 square-foot Hotel Château has 17 rooms and suites and is one of the finest remaining examples of French Neoclassical architecture to date, serving as a stunning tribute to its noble provenance and rich history.
Why: Enjoy cooking classes, wine tasting and mixology classes in the undiscovered Sarthe region of Pays de La Loire.
Rates from: £400 per night including breakfast.
Photo credit: Adam Lynk