To celebrate National Chocolate Week (AKA the sweetest week of the year), Booking.com has delved into its 29 million listings, including over 5.6 million listings of homes, apartments and other unique places to stay in, in over 141,000 destinations around the world, to compile a roundup of their top five must-visit destinations for any serious chocolate lover, along with the best places to stay.
Chocolate: Confiserie Teuscher
The Lowdown: Home to some of the world's finest chocolate connoisseurs, Switzerland is the ultimate chocolate destination. Confiserie Teuscher opened their doors in the early 20th century, and today the masters still follow the same traditional recipes with the finest ingredients. Famous for their award-winning Champagne Truffle made with exquisite Dom Perignon champagne, smooth butter cream and a rich dark cream ganache, this is one chocolate fix you don't want to miss.
Where to Stay: Park Hyatt Zurich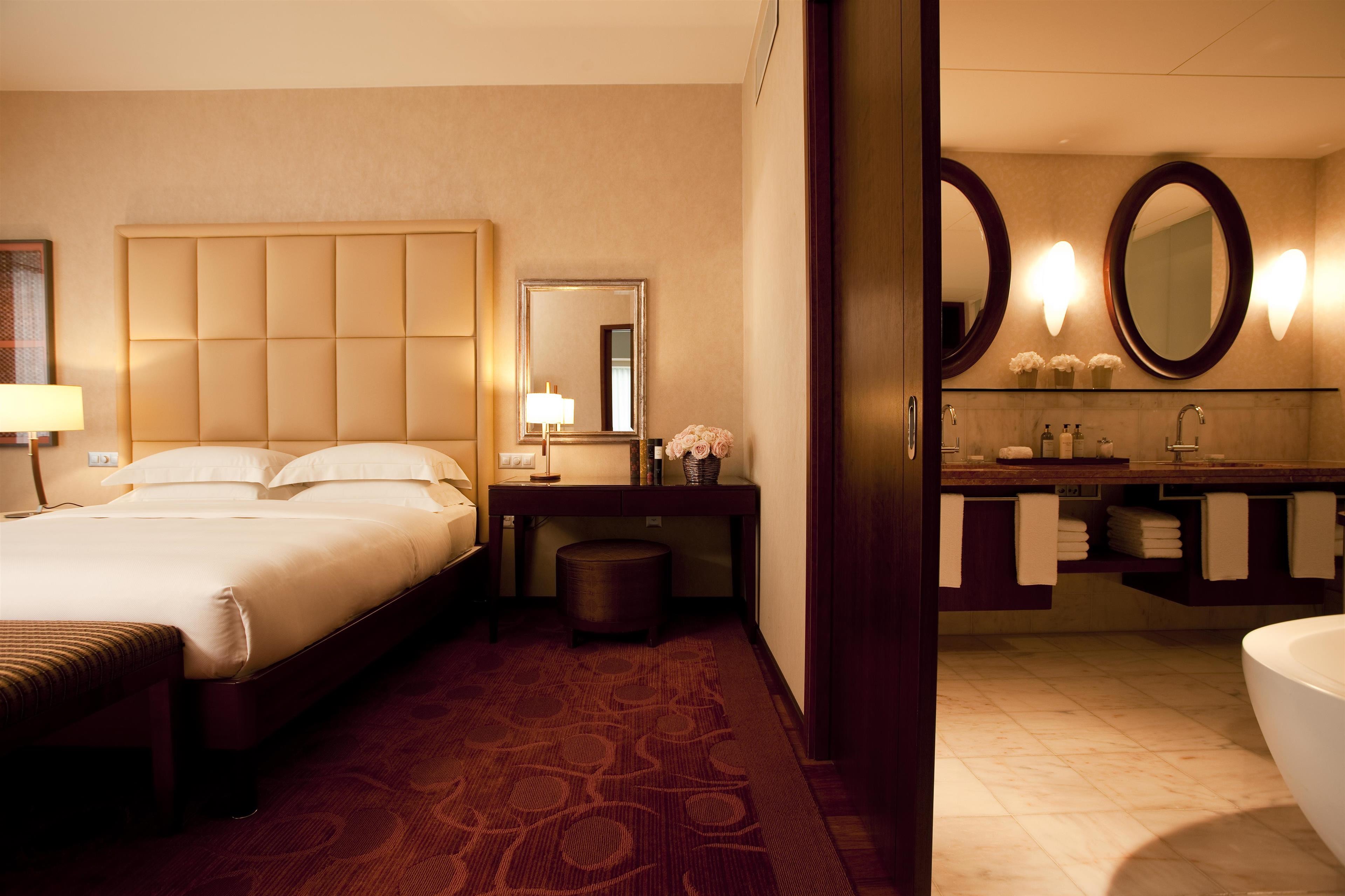 Located within just a walking distance from Confiserie Teuscher, the Park Hyatt is right in the heart of Zurich and embraces the Swiss lifestyle. Combining classic furnishings with warm colours and modern facilities, Park Hyatt is the best partner to your chocolate filled getaway.
Where: Beethovenstrasse 21, 8002 Zürich, Switzerland
Chocolate: Jacques Torres Chocolate
The Lowdown: New York is home to Jacques Torres Chocolate – also known as Mr. Chocolate. Jacques Torres is famous for his ice-cream sandwiches and heavenly homemade cookies. Visit this iconic city, do the tourist sites, but remember to pop into Jacques Torres Chocolate to experience a truly artisan experience where Jacques transforms cocoa beans into a rich, handmade delicacy.
Where to Stay: East Village Apartments
Just a short drive from Jacques Torres first ever café in Brooklyn, these stylish apartments offer comfort and convenience. Located within walking distance from the iconic Soho and Greenwich Village, these historic brownstone Manhattan apartments feature fully equipped kitchens and are just a short stroll from Washington Square Park.
Where: 32 E 3rd St, New York, NY 10003, USA
Chocolate: La Maison du Chocolat
The Lowdown: Paris, known as the breeding ground for beautiful food, has revolutionised the chocolate craft into an art form. The best place to sample French chocolate is La Maison du Chocolat; from macaroons to rich praline, you'll be sure to find something at La Maison du Chocolat that satisfies your cravings. Combining both classic and innovative techniques, it's no wonder the chocolatier produces some of the world's best chocolate.
Where to Stay: My Home For You Luxury B&B
My Home for You Luxury Bed and Breakfast is just a stroll away from the famous Louvre Pyramid and even closer to the deliciousness of La Maison du Chocolat. This is the perfect accommodation for a romantic getaway with cozy rooms decorated with beautiful art and stunning views of the magical city.
Where: 10 Boulevard Poissonnière, 75009 Paris, France
Chocolate: Zokoko
The Lowdown: Aussies know that nothing satisfies a chocolate craving better than an old-school 'Choccy Crackle' – and Zokoko do a crackle like no other. There's something special about that crunchy, sweet, chocolaty taste that takes you back to your childhood, but if crackles aren't your thing, Zokoko is also famous for their rich chocolate bars made from heirloom cacao.
Where to Stay: Spicers Sangoma Retreat
Located just a quick 20-minute drive away from Australia's chocolate expert, Spicers Sangoma Retreat is a secluded hideaway that offers a relaxing getaway. Hidden amidst Australia's bush land, this retreat hosts a luxurious pool, a top rating restaurant and five-star luxurious rooms.
Where: 70 Grandview Ln, Bowen Mountain NSW 2753, Australia
Chocolate: Puccini Bomboni
The Lowdown: If you're a fan of smooth, rich chocolate, Netherlands is the place for you. Hidden amongst the cobble stone streets of Amsterdam you will find Puccini Bomboni, a chocolatier known throughout Europe and amongst chocolate fanatics. The experts make each chocolate delight from scratch, ensuring the finest quality for their fans. Well known for their ability to mix the finest chocolate with some of the richest spices, Puccini Bomboni is one of Europe's finest chocolatiers.
Where to Stay: art'otel Amsterdam
Just 700 metres from Puccini Bomboni, art'otel Amsterdam is in the heart of the city and offers modern rooms and exceptional facilities. Contemporary artwork by famous artist, Atelier Van Lieshout, fills the hotel encompassing everything Amsterdam stands for.
Where: Prins Hendrikkade 33, 1012 TM Amsterdam, Netherlands
Photo Credit: Martin Shaw