There's a lot of beautiful places to explore in the world and it's hard to choose which one to go first. All of them offer amazing cities, views, and nature. We describe 5 most popular destinations.
France
There are 82.6 million visitors each year in France. It's not surprising considering how many attractions the country offers. Places like the Eiffel Tower, Louvre, Strasbourg, Bordeaux, and Toulouse are among the most commonly visited ones. You have a full range of activities you can choose from in France, be it sightseeing, skiing in the winter, visiting beautiful medieval villages or hiking in the mountains. The country has one of the best wines and food with its cheeses, bread, and meat. You can also try many local specialties depending on a region. If you're interested in history, France has a lot to offer in those terms with its rich heritage. Being quite a big country France also differs in the climate with the colder North and warm South. It's also worth considering going to Provence that is famous for lavender or French Riviera for its beaches. Moreover, many people learn the beautiful French language and consider it the language of love.
USA
The United States has 75.6 million visitors every year. People are drawn by the famous and ubiquitous American culture. Who isn't familiar with American films, literature, and music or doesn't know American food or a single American company? The USA is a very diverse country culturally and ethnically as it always attracted immigrants from around the world. The country is rich with opportunities when it comes to jobs or lifestyle but also offers plenty of options for tourists. You can visit warm states like California or Florida or go to colder ones, like Alaska or North Dakota. You can choose from busy cities like New York, Los Angeles, Washington D.C. and San Francisco to quiet countryside and national parks like Yellowstone or Yosemite National Park. In 29 states tourism is among three first industries that provide a huge number of employment opportunities. USA has a biggest estimate of tourists from Mexico, Canada, and the UK. It's worth to remember that most countries need a visa to enter the USA.
Spain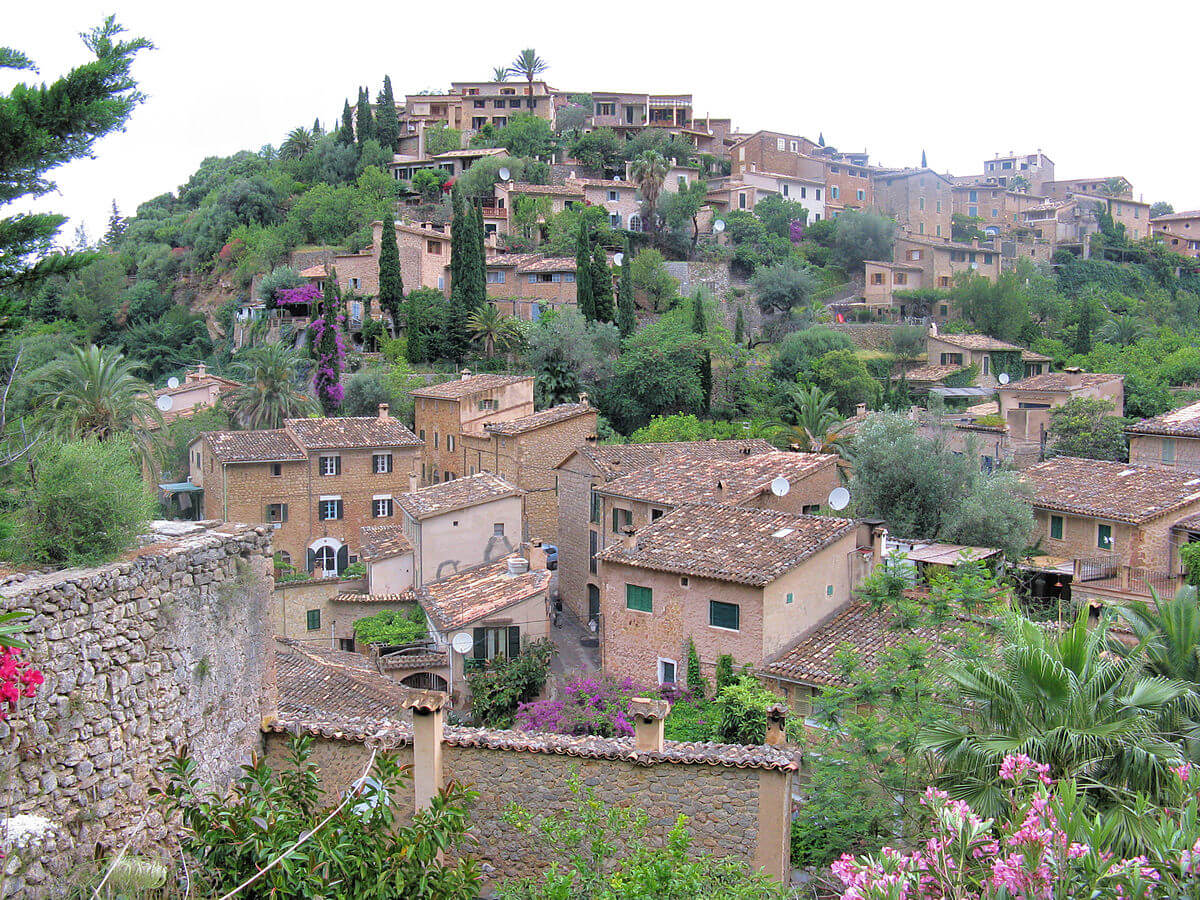 Spain is visited by 75.6 million visitors each year. With its many attractions, rich history, stunning architecture, and beautiful beaches it attracts many tourists, mostly from the United Kingdom, France, Italy and Germany. Some of the most popular places are Park Guell which is made of amazing sculptures, Alhambra – a fortified hilltop Moorish complex, Costa del Sol and Balearic islands. Most visited cities are Madrid, Barcelona, people also often go to towns in Andalusia and Castilla la Mancha, resorts at the Mediterranean and Atlantic coasts. Spain also has 15 national parks and great winter tourism facilities. Apart from that, you can also experience the best wines, tapas and rich Spanish cuisine. The country is known for flamenco and corrida, its vivid nightlife and festivals like the Carnival and Running of the Bulls.
China
China is visited by 59.3 million visitors every year and the number is increasing. In 2014 it welcomed 55.6 million visitors. Beijing and Shanghai attract most of the tourists and the country has a lot to offer with its beautiful architecture, stunning countryside, ancient cities, historical sites, and rich and unique cuisine. Some of the most interesting places to visit are the Five Sacred Mountains, the Shaolin Temple, the Huangguoshu Waterfall, the Forbidden City, the Three Gorges, the Karst hills, twin pagodas in Guilin and, of course, The Great Wall of China. The latter is the biggest building in history and it has the length of about 8860 kilometers.
Italy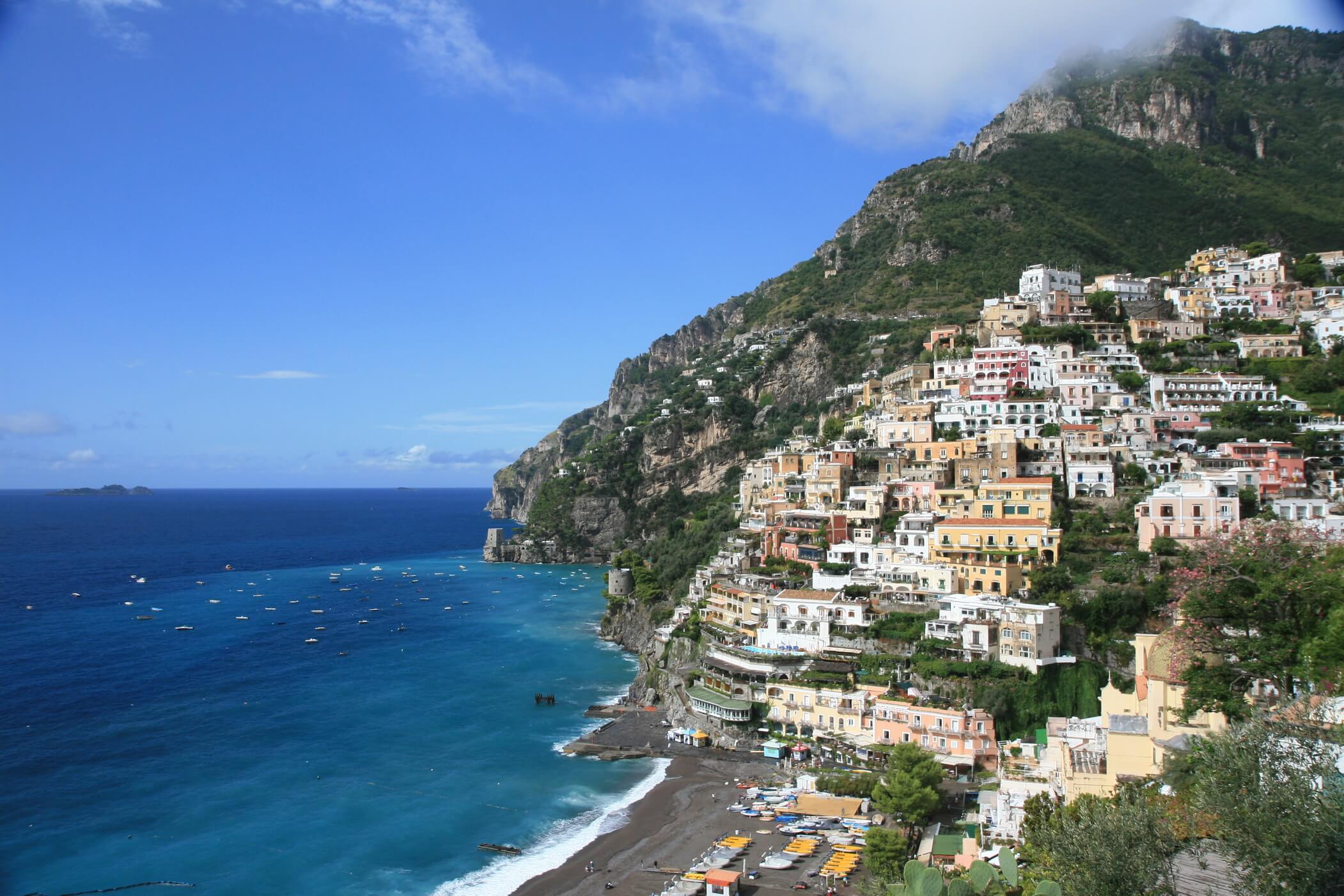 Italy welcomes 52.4 million visitors every year and that is no surprise. The country is considered one of the most romantic ones in the world with its beautiful architecture, fascinating history, many monuments, cultural artifacts, and archeological sites from the Roman Empire. Some of the most popular attractions include the Coliseum of Rome, the Amalfi Coast, Cinque Terre, Florence Cathedral, Piazza del Campo in Siena and Pompeii. You can also choose from Mediterranean coasts, go for a tour in the canals of Venice or go hiking in the Alps. Italy has most UNESCO World Heritage Sites in the world and is also very well known for its rich cuisine and excellent coffee. The Italian language is one of the most popular languages people learn nowadays.