Looking for the best USA food festivals in 2018? From oyster festivals to Japanese gourmet tastings, here's where to find the very top foodie events in America this year:
JANUARY – Mochitsuki, Portland
What: For over two decades, visitors have gathered in Portland to celebrate the New Year by sharing Japanese culture with the community. The Mochitsuki festival returns to Portland with the country's most delicious delicacies – think mochi, miso, bento and pickled tofu alongside traditional live music, dance and hands on experiences. See more here.
When: 28th January 2018
FEBRUARY – Hiroshima – Miyajima Oyster Festival, Setouchi
What: Oysters are one of the most famous of Hiroshima's seafood dishes and winter is the season when oysters are most delicious. The waters around Miyajima have many flourishing oyster farms, and the oysters produced here have become a popular brand, renowned especially for their above-average size, tenderness and juiciness. In addition to the standard fried oysters, other oyster dishes are prepared and served at the event, including okonomiyaki, oyster dote nabe (hot pots) and hot oyster stew. The Miyajima Oyster Festival was the first oyster event in Hiroshima to gain traction as a proper festival, which is held right in front of Miyajima Pier. See more here.
When: 10-11th February 2018
MARCH – Portland Dining Month, Portland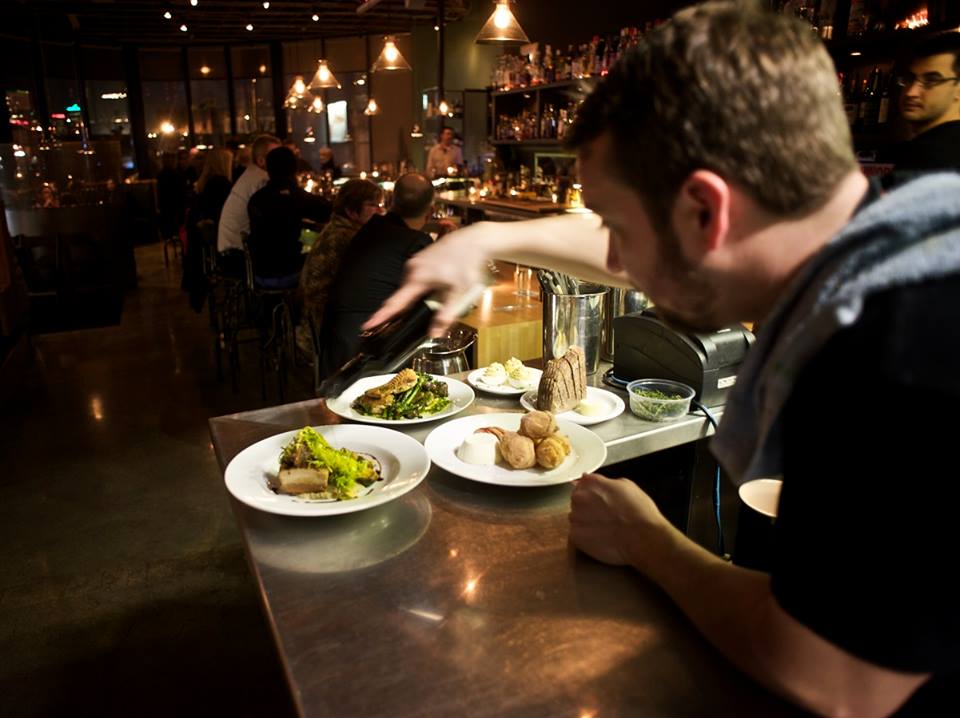 What: The chance to sample Portland's premier restaurants without breaking the bank, this citywide event promises an entire month of three-course meals for $29 at over 100 participating eateries. See more here.
When: 1st-31st March 2018
What: With the explosion of the farm-to-fork movement in Sacramento coupled with the nationwide resurgence of craft breweries, Sacramento is a destination for beer lovers. More than 50 local breweries operate in and around the city, and many of them source their ingredients locally, ensuring unique flavours and truly local beers. Sacramento Beer Week gives visitors get a chance to try some of the most sought after beers in the whole state originating from the Sacramento region as well as a large selection of beers from all over California. See more here.
When: 11–20th May 2018
JUNE – Saké Fest PDX, Portland
What: Japanese and American brands unite under one roof to expand saké palates and educate imbibers about the rice-based drink. See more here.
When: 27th June 2018
JULY – PicklesBURGH, Pittsburgh
What: The Picklesburgh festival is a culinary celebration that goes beyond the dill pickle to include international dishes, prepared foods and artisan cocktails that feature pickled ingredients; an embrace of the farm-to-table movement and the rising popularity of canning; a selection of handcrafted foods and artisan cocktails from local restaurants; informative how-to demos and author talks in the demo area; merchandise such as pickled goods, books and DIY products. See more here.
When: July 2018
What: Visit Sharon Meadow on the eastern side of Golden Gate Park for the annual Oysterfest, a one-day event giving visitors a chance to enjoy a variety of oysters from top West Coast vendors. With San Francisco's thriving seafood industry, you know these oysters are fresh, local and sustainably harvested. See more here.
When: July 2018
AUGUST- Eat Drink SF, San Fransisco
What: Eat Drink SF is one of the largest food festivals in San Francisco, celebrating the Bay Area's world-class chefs and restaurants over four days. Eat Drink SF brings together renowned tastemakers to share the very best in food and drink alongside curated experiences and grand tasting events to keep you entertained. See more here.
When: August 2018
Photo Credit: Gamma Nine Photography
SEPTEMBER – Denver – A Taste of Colorado, Colorado
What: A Taste of Colorado draws more than 500,000 visitors annually. Five entertainment stages include national, local and ethnic music across a variety of genres. Visitors can also try local culinary delights from more than 50 of Colorado's favourite food establishments. The festival will also feature more than 275 marketplace artisans and vendors, as well as educational programmes promoting the diverse cultural and Western heritage of the region. The event is free and open to the public. Denver itself has burst on to the gastronomy scene in recent years, with the Denver Central Market opening in late 2016 and The Source opening last year in the trendy RiNo neighbourhood. See more here.
When: 31st August-3rd September 2018
OCTOBER – The Santa Cruz Chilli Cook Off, Santa Cruz
What: The Santa Cruz Chilli Cook-Off takes place each year at the end of October, allowing visitors to sample the best of this classic California dish. Both professional and amateur chefs work their culinary magic and compete for the title of Best Chilli.
Categories include top 3 Chilli con carne and top 3 vegetarian Chilli, as well as People's Choice Amateur, People's Choice Professional, Most Tasted Amateur and Most Tasted Professional. Finally, the top 3 most original teams (booth décor and theming) are also selected. See more here.
When: 27th October 2018
Pismo Beach Clam Festival, San Luis Obispo County
What: With endless sunshine and perfect surf that is as authentic California as it gets, Pismo Beach is a must-visit destination in San Luis Obispo County, and is known for its world-famous clam chowder. Even Rick Stein had to stop here to try it himself on his latest culinary journey – A Road to Mexico – where he travelled from San Francisco down to Mexico.
Whilst there are many places in San Luis Obispo County that offer a delicious clam chowder, the most famous is Splash Café in Pismo Beach. It is one of the oldest restaurants in the area, and one of the busiest on the coast. Splash Café in Pismo beach serves more clam chowder (30,000 gallons to be exact) in one year than most other Pismo Beach seafood restaurants serve in their lifetime. It is a Pismo Beach landmark, and for good reason. This highly anticipated annual event takes place over three days and attracts generations of families. The festival features a parade, food trucks, vendors, kid zone, beer & wine stage and pubs, with live music to keep the joyful spirit going along the way. See more here.
When: 19th-21st October 2018
NOVEMBER – San Diego Bay Wine & Food Festival, San Diego
What: Now in its 15th year, the San Diego Bay Wine + Food Festival® is the largest wine and culinary classic on the West Coast and is a signature event for the city of San Diego. The weeklong festival features wine tasting seminars, cooking classes by James Beard Award-winning chefs, intimate luncheons with hand-selected wine pairings, and unforgettable celebrity chef dinners. The Festival culminates on Saturday at the star-studded Grand Tasting Event held on the magnificent San Diego Bay. See more here.
When: 12-19th October 2018