There are a lot of places in the world that are great for a loving couple who likes to travel. And this is not surprising because lovers are the most important resource for tourism business. However, among this huge variety, there are very special places. So let's speak about them now!
The article is provided by a site with single Russian women.
Komandoo Maldives Island Resort (Maldives)
A wonderful hotel by the sea with sandy beaches, high level of service, attractive prices. The main advantage of the hotel – 65 detached villas, decorated in natural colors with colorful décor are offered at your service. The hotel is built on a small island, which gives rest intimacy. The intimate atmosphere is the main thing for lovers!
The hotel offers everything you need for a quality relaxation: restaurants, bars, a sports field, a varied entertainment program. There are three categories of villas – they differ in area, style, class. You can choose the option that suits your specific needs. You can hide from prying eyes, to enjoy each other's company or to live next to other people, sharing your happiness with others – the choice is yours!
It is a great choice for a romantic anniversary trip.
Coco Plum Island (Belize island)
Colorful houses, decorated in a traditional style, invite guests to the Belize island. All guests of this paradise place for a romantic weekend trip mention a high level of service and a wide range of services provided to tourists. Thanks to the climate, you can rest here in any season.
The most important thing is that this place is unusual. Belize island is the choice of a couple who are tired of resting on "fashionable" islands and dreams to expand the boundaries in their travels.
The Place Luxury Boutique Villas (Ko Tao Island, Thailand)
It is a paradise place away from civilization. The hotel is located on the island, it is a comfortable villa with incredible landscape. It is thanks to the species in the vicinity of the villa that the hotel has received special fame and recognition.
The villa is made in a traditional island style. Natural materials, neutral tones – all these cause a sense of relaxation and help to feel the atmosphere of a magical island. If you don't have any romantic trip ideas, try this one!
Le Chateau De Feuilles (Seychelles)
Seychelles is popular among tourists who want romance and seclusion, thanks to a special atmosphere, amazing landscapes, mild climate. The main advantage of the hotel is its location on a small, picturesque island.
Mystique (Santorini)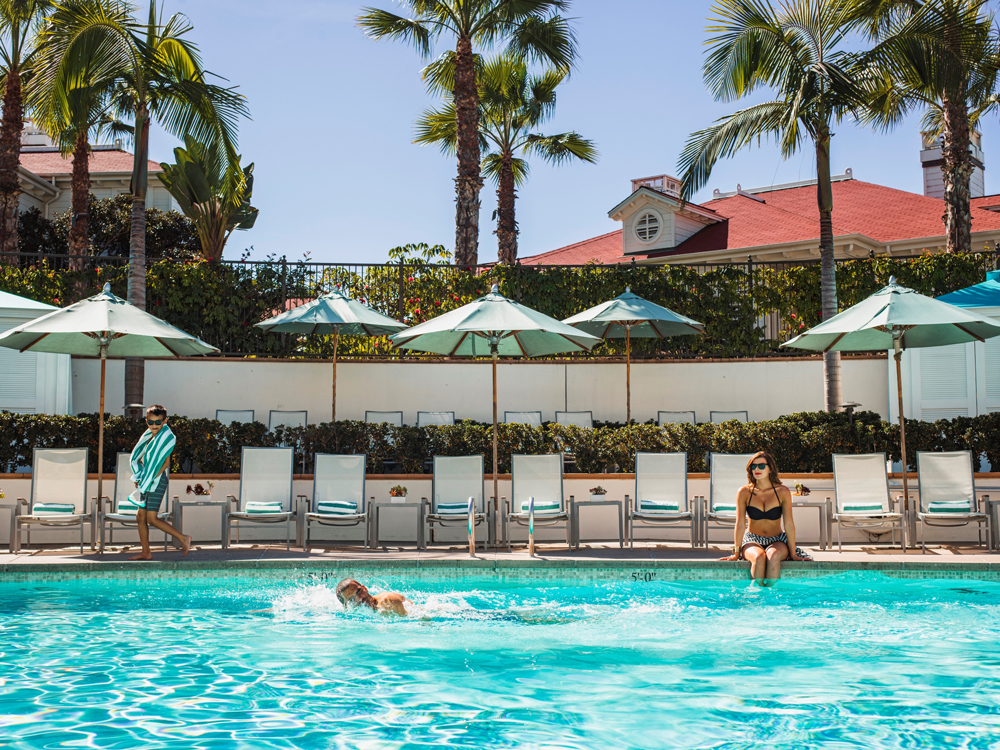 A luxurious hotel on the magical island of Santorini. This holiday destination, apart from amazing landscapes and high-class service, offers a convenient location near the airport and attractive prices. The Greek style of development and the special structure of the villa are recognizable for all who are interested in culture and architecture.
Four Seasons Mauritius (Mauritius)
In the island state of Mauritius, there is a real paradise – a 5-star hotel Four Seasons Mauritius. The traditional design of the cottages is harmoniously combined with elegance and classical aesthetics. Honeymoon in Mauritius will be remembered forever!
Istanbul, Turkey
There are several cities on the planet Earth, on which you can walk endlessly. They can not bore you – these settlements are so diverse in a cultural, architectural, historical sense. Istanbul ( Constantinople ) was the heart of Byzantium and the Christian world and has now turned into one of the most interesting and advanced cities of Islamic civilization.
Visiting this city is a great idea for a romantic day trip!
Barcelona, Spain
If you are looking for romantic road trip ideas, try this one: buy tickets to Spain, rent a car there and drive through this country for few days, But your first stop should be Barcelona. This city is an antonym of the word "indifference". If you forgot how to live and feel happy in every minute – you need to urgently take Barcelona treatment course at least for few days. The capital of Catalonia and the main city of arts on the planet is a concentrated tablet of happiness, energy, and aphrodisiac at the same time.
Dubrovnik, Croatia
You will surely recognise these landscapes if you watched at least one episode of "Game of Thrones" series: white fortress walls against the background of the sea, red tiled roofs, ancient stone castles, cobbled square. Welcome to the capital of the Seven Kingdoms! It was in Dubrovnik that most of the scenes of the famous series, related to the palace life of the Westeros kings, were filmed.
Colmar, France
If you are convinced that the most romantic city in France in Paris, then you have never been to Colmar. Those who have ever visited this city always return to it. There is a very special atmosphere of love and happiness.