California's Pacific Coast Highway (PCH) is widely regarded as one of the best road trips in the world. The spine-tingling beauty of Big Sur, the rugged coastal bluffs and towering redwood forests make up only a handful of the highlights of the coastal road that winds from southern California to north of San Francisco. What you may not know is the Central Coast boasts some of the most stylish coastal towns and innovative restaurants this side of Malibu's Nobu. For food and spa lovers, the route from Santa Barbara to San Fran is quite simply, nirvana. Here's what you need to know:
1. Escape LA
After shaking off our jet lag, we stop in Santa Monica for lunch, a spot of shopping and a chai latte before continuing out past Malibu's string of incredible oceanfront houses, owned by the Charlize Therons and Angelina Jolies of this world.
The road opens out and with the roof down on our Chevrolet Camero, we lap up the vista – electric blue sky meets cobalt ocean.
It's an hour and a half till our first stop in Santa Barbara and as the sun melts into the horizon, we cruise on past the lines of surfers that dot the water, waiting for the next wave. I half expect to see every character of The Hills saluting as we go.
2. See Stylish Santa Barbara
Santa Barbara lies at the foot of the Santa Ytnes mountains and is the cool, stylish antidote to frenetic Hollywood. The immaculate streets are lined with wine tasting rooms, boutiques and restaurants, while the beachfront is a place to chill, pick up a paddleboard or enjoy a sea view lunch.
We hire bikes at Wheel Fun Rentals near Stearns Wharf and wind along the idyllic 3-mile beach path. Just two blocks from the beach you'll also find the 'Funk Zone' – an area chocker with wine tasting rooms, art galleries and sculpture studios. The old warehouses in this 12-square-block are now hip art galleries and craft breweries. Spend a perfect late afternoon dotting from one to another – with over 200 wineries in Santa Barbara county, you'll be spoilt for choice.
Photo Credit: First Image Mark Weber
3. Spa at Bacara
Santa Barbara feels like a Mediterranean enclave thanks, in part, to the Spanish-influenced architecture. The region's chic and stylish coastal vibe is epitomised at Bacara, a five-star spa resort with a private beach, low storied buildings and fabulously appointed rooms cascading down towards the ocean. Bacara's restaurant, Angel Oak has mesmeric sea views and the gigantic aged steaks are worth the trip alone. Dine under the festoon lit terrace, sipping on (inevitably delicious) local pinot noirs from the impressive wine list.
The 42000 sq ft spa (one of the largest on the west coast) is exceptional. We are still dreaming about the Gaviota Herbal Therapy treatment, which uses a warm, fragrant compress of regional herbs to relax and softly pummel away aches and pains. The adult's only outdoor spa pool has sun lounger pods for two, a sublime place to gather your thoughts and a glass of cucumber ice water after treatments while rooms are luxurious, with private balconies overlooking the coast.
4. Paddle in Pismo Beach
North of Santa Barbara, more golden beaches await. The Gaviota coastline is a famed natural habitat and El Capitan beach is the perfect spot for a kayak trip to secluded coves along the coast – you may well spot dolphins. Santa Barbara Adventure Company has a host of day trips, kayaking, paddleboarding and hugely knowledgeable and friendly guides to show you the ropes.
It's a short – and inevitably stunning – drive to Pismo Beach from El Capitan and here you'll find the quieter coastal shores and a small town feel. The Dolphin Bay Resort has an enviable position on an ocean bluff. If the pools and sea views don't fill your time the intimate spa is on hand to soothe away aches and pains – the loungers  laid out on the clifftop are the perfect place for a post treatment snooze. Romantic fire pits are dotted along the hotel's awesome clifftop location, so you can chill with your loved one and watch the sun go down. With suites available, complete with kitchens and capacious sitting rooms Dolphin Bay is superb for PCH road trippers in need of some home from home comforts – including in-room coffee machines with takeaway cups for the road!
4. Go Wine Tasting in Paso Robles
While many save wine tasting for Sonoma and Napa, those in the know, will tell you that the wineries of Paso Robles are closer, less touristy and just as picturesque.  In fact, the Paso Robles American Viticultural Area has over 200 wineries and 26,000 acres of grapevines.
Paso Robles – still only three hours from LA – is another trendy, artsy, chic stop inland.  The charming town boasts streets of independent boutiques, farm to table restaurants and chilled cocktail bars.
We opt to stay at Le Bellasera, a quirky hotel with a celebrated in-house restaurant and a pool to cool off in the heat of the summer (you'll need it!), due to its proximity to the town and vineyards. The wine estates, are in fact a 5 minute Uber ride from the hotel – bliss.
Niner Wine Estates comes recommended and doesn't disappoint. The double height, beamed wine tasting foyer is spectacular, the flagship blend named Fogcatcher is sublime and the staff incredibly friendly and knowledgeable. Despite the beautiful surrounds, wine flight tastings start from $15. Outside there is a terrace overlooking the vineyard's iconic heart valley (yes, shaped like a heart… swoon). I will never tire of sipping wine overlooking the exact spot where it was grown.
Unlike most of the other wineries in Paso, Niner boasts its own restaurant with an utterly delectable menu devised by delightful head chef Maegen Loring. Think seasonal, fresh produce, interesting pairings and innovation.
Niner lives and breathes Paso, and the attention to detail, love of wine and food and joy in imparting their knowledge and passion to their customers runs through the veins of the estate. Winery tours, monthly chef-taught cooking classes and pop-up dinners are available for 2017.
Photo Credit: First Image ninerwineestates (via Instagram)
5. Fall in Love with Cute Carmel
The final stretch of our PCH road trip is one of the most iconic. The highway winds along the Big Sur coast and its awe-inspiring rugged natural beauty abounds. Sheer rock faces plummet to meet broiling cobalt water, tiny picturesque sandy coves pepper the indented coastline and around every pine-clad bend there is a new magical vista. From the towering redwood forests to the iconic Bixby Bridge, it's a real pinch yourself moment. We spend a whole afternoon winding along this section, stopping at viewpoints, roadside BBQs and the famous Nepenthe restaurant, which boasts one of the best lookouts on a clear day.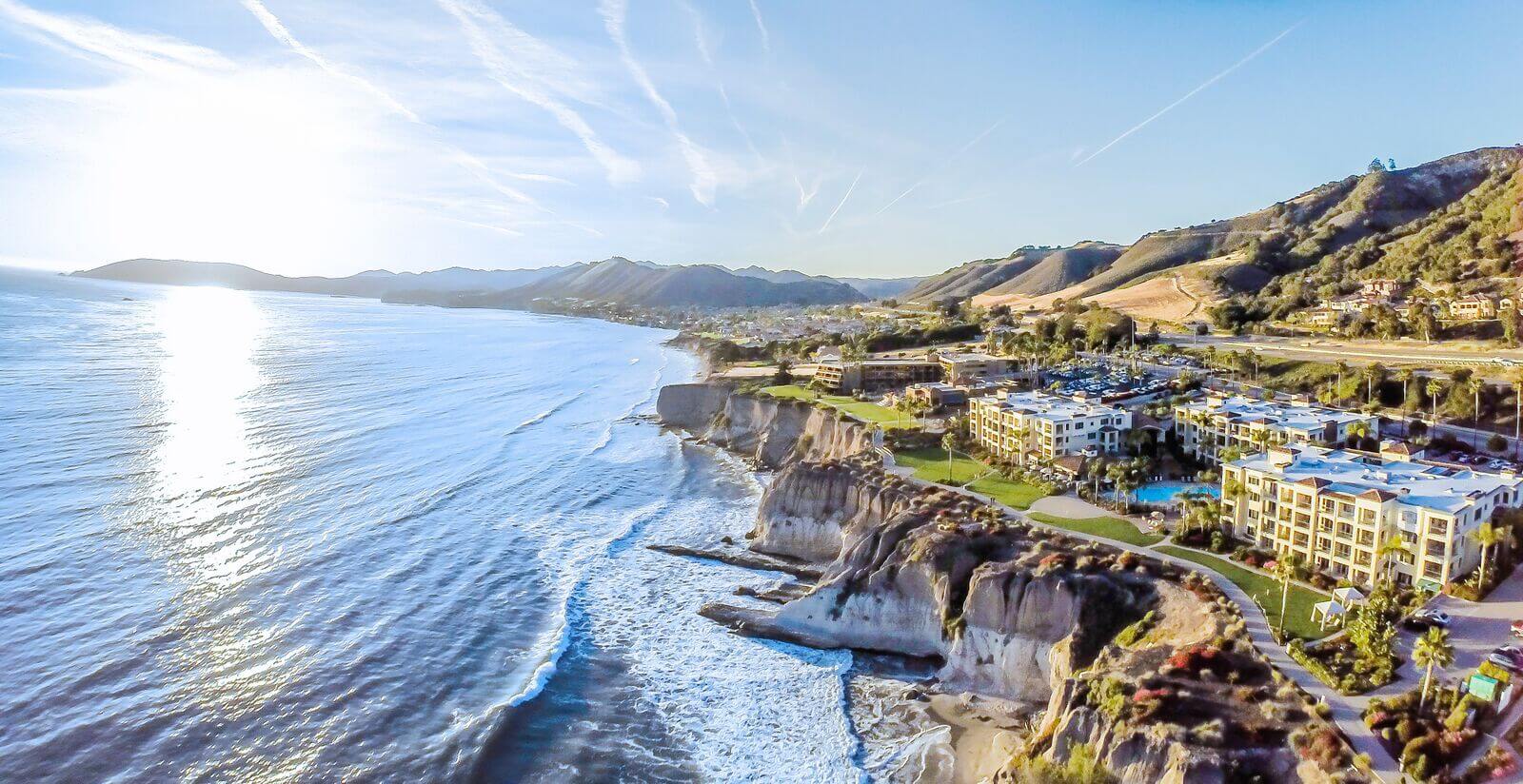 Just 25 minutes from Bixby bridge, our last stop before San Fran is the coastal chocolate box town of Carmel. It's achingly pretty – soft sandy beaches, traditional streets untouched for years and well-heeled weekenders taking in some ocean air.  people are everywhere. We stay at the luxe Quail Lodge – a mecca for golfers and those who want to get away from it all. The 'lodges' feature capacious beds, outdoor decks and open fires – during winter temperatures do drop in Cali, and the hotels are all set up for more snuggly fireside nights.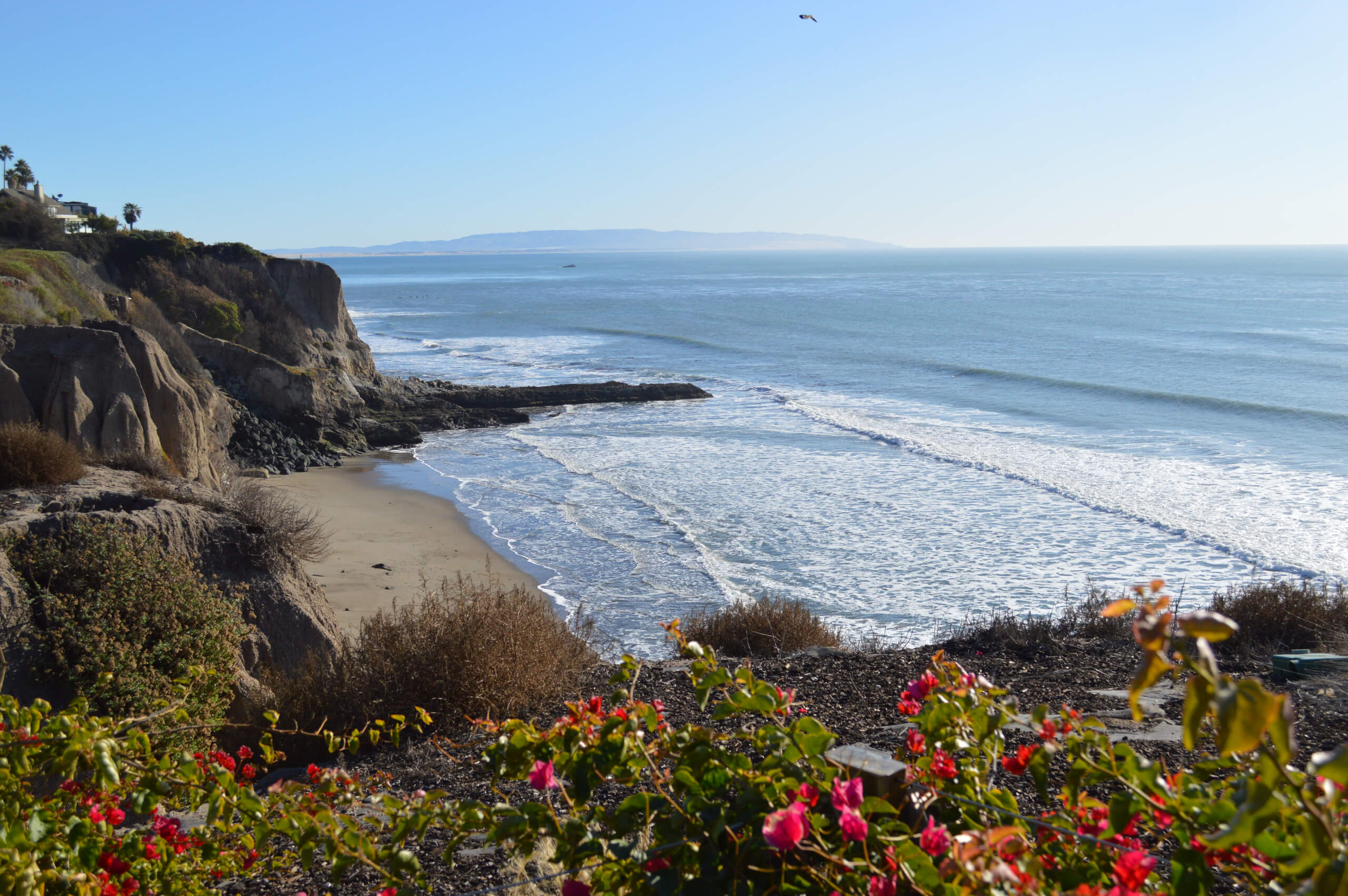 Two hours north from Carmel, you'll find yourself in San Fran – back in the hubbub of culture and city life. And that's partly the joy of a PCH road trip, you get two awesome cities and a plethora of nature, beach and scenic fun in between.
As good as it gets?
When so much has been written about a particular part of the world you half expect to be disappointed. Is it really all that, I find myself asking. In the case of the Pacific Coast Highway, it far exceeds expectation. Spellbinding and unforgettable, the PCH – and its treasure trove of spas, hotels, towns and restaurants – is what bucket lists were made for.
Car Rental Information
Hertz – One week's car hire in LA with Hertz starts from £301.18. Tip: sign up to the free Hertz Gold Plus Rewards program prior to booking and your car will be waiting for you and you can earn Hertz points and take advantage of a range of free extras, deals and discounts.
Words by Chantal Borciani